Our history
Over the last 15 years, SamKnows has had an outsized impact on the whole broadband industry. We have helped design the standards used by regulators to create transparent and competitive markets. At the same time, we have worked with our ISP customers to build tools that monitor their networks, keeping their customers online and well connected.
2023
This year we improved our regulatory compliance solutions. We finished migrating SamKnows One to the cloud, making our products and services more scalable and reliable. Then we joined forces with Cisco, the world leader in networking, to accelerate our dream of making the internet better for everyone!
SamKnows One in the cloud
When SamKnows first started, we began with a single web server and a single MySQL server. Over the years our platform has scaled up, scaled out, and has used many different platforms along the way. In 2020 we began the move to Google Cloud, largely driven by the need for a long-term high-performance store for all our measurement data. We have now fully moved SamKnows One and the supporting services and APIs to Google Cloud, which brings with it huge scalability improvements.
SamKnows Performance Check
Receiving funding from the CAF or RDOF is fantastic. You are able to work towards improving broadband performance in underserved areas of the US, allowing more citizens to have access to the essential Internet services. ISPs that accept this funding must ensure that the broadband service they provide meets certain speed and latency requirements. We have a fully compliant solution that is quick to implement; it collects all the data you need for your Form 499 submission.
Continued measurement innovation
The impact of 'Bufferbloat' was first unearthed in 2010. At the time, we introduced a latency-under-load test to help measure its impact. In the meantime, new technologies have been deployed to mitigate it. With the advent of VR/AR, there has been a renewed interest in this space. We have developed an updated 'Responsiveness' test after working with Apple and other industry partners that better characterises the impact of Bufferbloat.
We have also been working closer with the silicon vendors, such as Qualcomm, Broadband and Mediatek. This allows us to leverage low-level hardware accelerators within their silicon that allows us to measure 10Gbps on low-end router hardware.
Cisco announces intent to acquire SamKnows
SamKnows will be joining Cisco, the world leader in networking. Specifically, we will be joining the Cisco ThousandEyes team, which empowers leading organisations worldwide to see, understand, and improve connected experiences everywhere.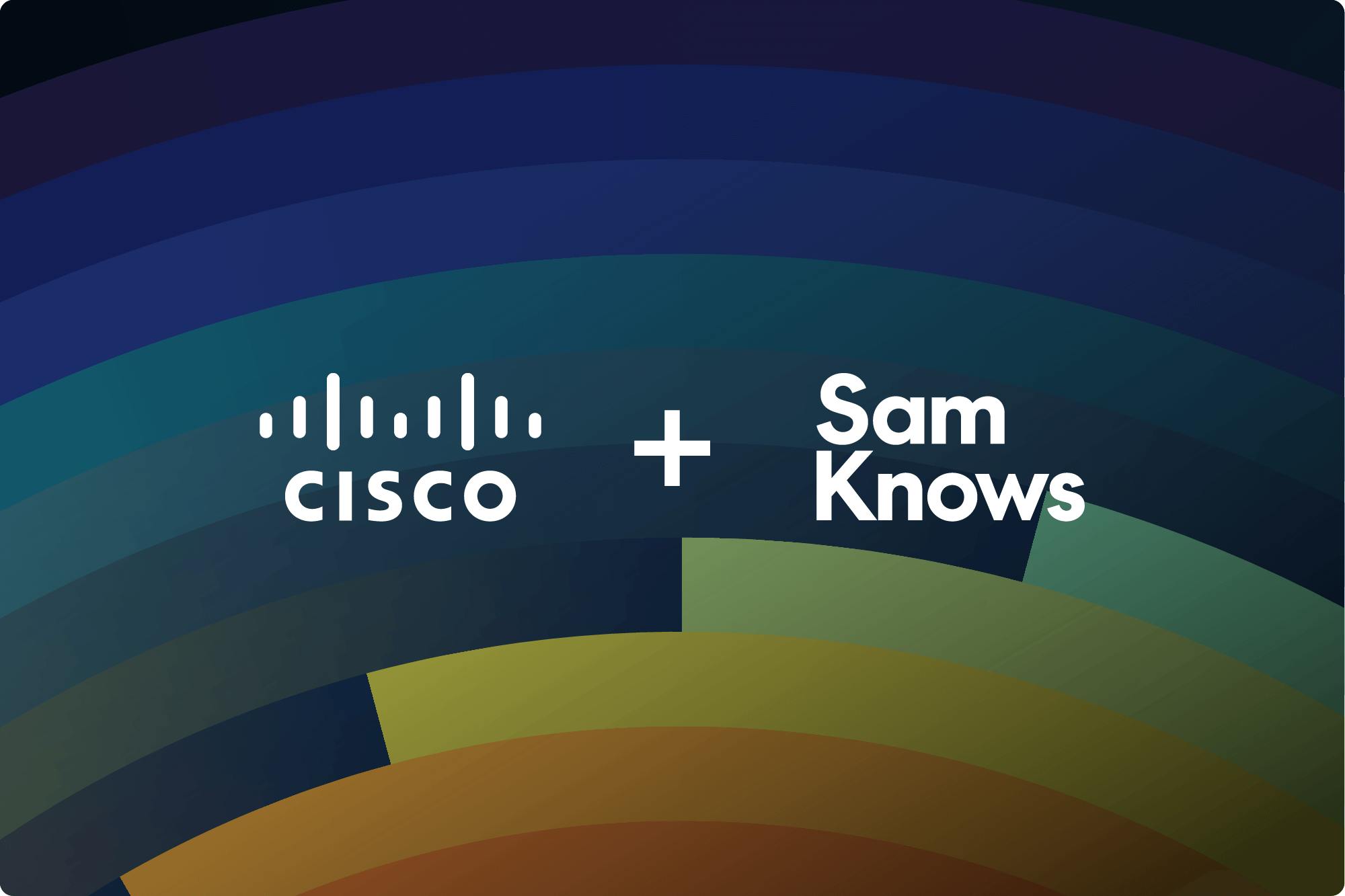 2022
This year we improved our Router Agents and ramped up our CPE integrations. We also moved into our new office and launched a new mobile app to empower American citizens.
Router Agent
2022 saw us rewrite the core of our Router Agent in modern C++, which improves maintainability, delivers higher performance, and many small new features. An improved scheduling system means that customers can now run more tests, more frequently. We also saw a significant increase in router integrations, adding 20 new router models. By the end of 2022 we had ~25 Million registered SamKnows Agents.
New FCC mobile app empowers US citizens
The new app is designed to help the FCC provide better and more accurate coverage maps, and even better, allows citizens the opportunity to challenge mobile providers if they are unhappy with their service. 
New Office
We are so excited to have a new office where we can come together and do great work and grow our business. Our new office is only a few minutes walk from London Bridge Station, on the very trendy Bermondsey Street.
First-of-its-kind joint report
Measuring Broadband Trans-Tasman is the the first joint report between two nations that SamKnows has ever done, and probably the first of its kind in the world. The report aims to monitor the performance of comparable broadband services offered in both Australia and New Zealand, providing insights on where better performance is experienced and why. 
New Tests
We developed a new Media Streaming Test that allows you to measure the performance of any HLS or DASH based streaming service. We also added many new Content Delivery Network tests to our CDN test suite. We continued to add additional games to our measurement suite, and also included the game stores (such as Steam, X-Box Live and PSN) for the first time.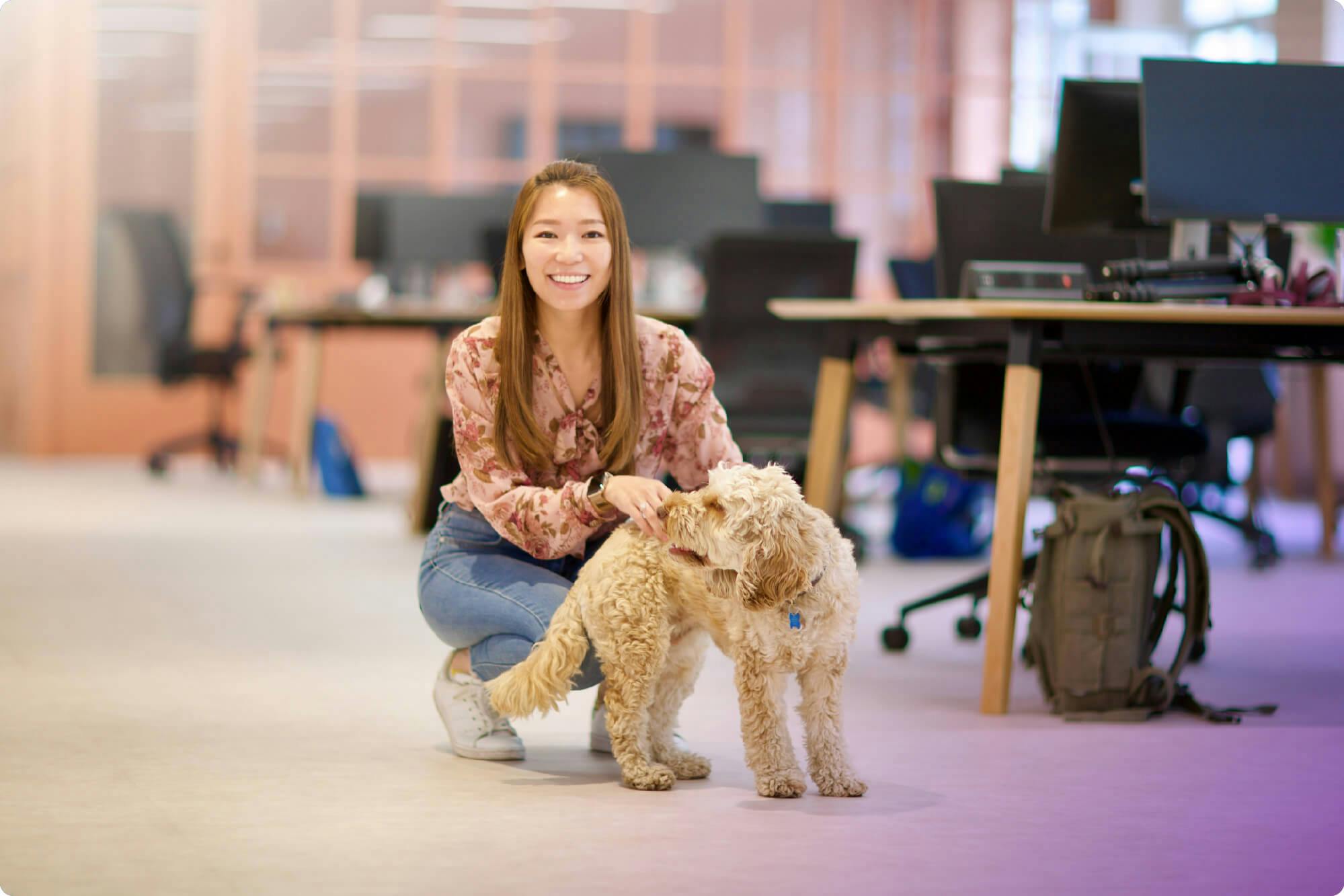 2021
This year we launched the beta of our new root cause analysis product, FaultFinder. We helped improve internet performance across New Zealand. We provided ISPs with the tools to prove their new 1Gbps packages. Plus we added 6 million more SamKnows Agents to our platform, which means that we have more data than ever before to help us understand how the internet is performing around the world.
Boosting New Zealand's Fibre speed
By working together, the Commerce Commission, Retail Service Providers and Wholesale Providers were able to use the SamKnows Internet Performance Measurement Platform to identify a fault with the Fibre Max product in New Zealand. The fix dramatically improved internet speeds across the whole country from an average of 621 Mbps up to 840 Mbps. 
FaultFinder turns network performance on its head
Our solution to ensure customers get reliable fault-free internet experience is to measure network performance from the point-of-view of your customer rather than the point-of-view of your network equipment. FaultFinder allows you to detect faults before customers start complaining, trace faults back to the root cause, and understand the impact on customer experience.
Proving speeds beyond 1Gbps
As providers start to roll up new ultrafast 1Gbps and faster packages, router network interfaces are becoming a bottleneck limiting speed tests from measuring above 940 Mbps. This is a big headache for ISPs wanting to prove the speed of their flagship services. Because the SamKnows Agent isn't limited by the LAN ports, it can measure any speed you throw at it and the only way for ISPs to prove to customers speeds beyond 1Gbps.
ConstantCare
We rebranded SingleHome and launched the ConstantCare dashboard, a one-stop-shop for everything you need to understand the service provided to a single home. It allows you to assess the key things broadband customers really care about at a glance, this way, you can get to the root of a customer's query faster.
New tests
We dramatically increased the number of online games we can test this year, adding 10 new games to our gaming test suite.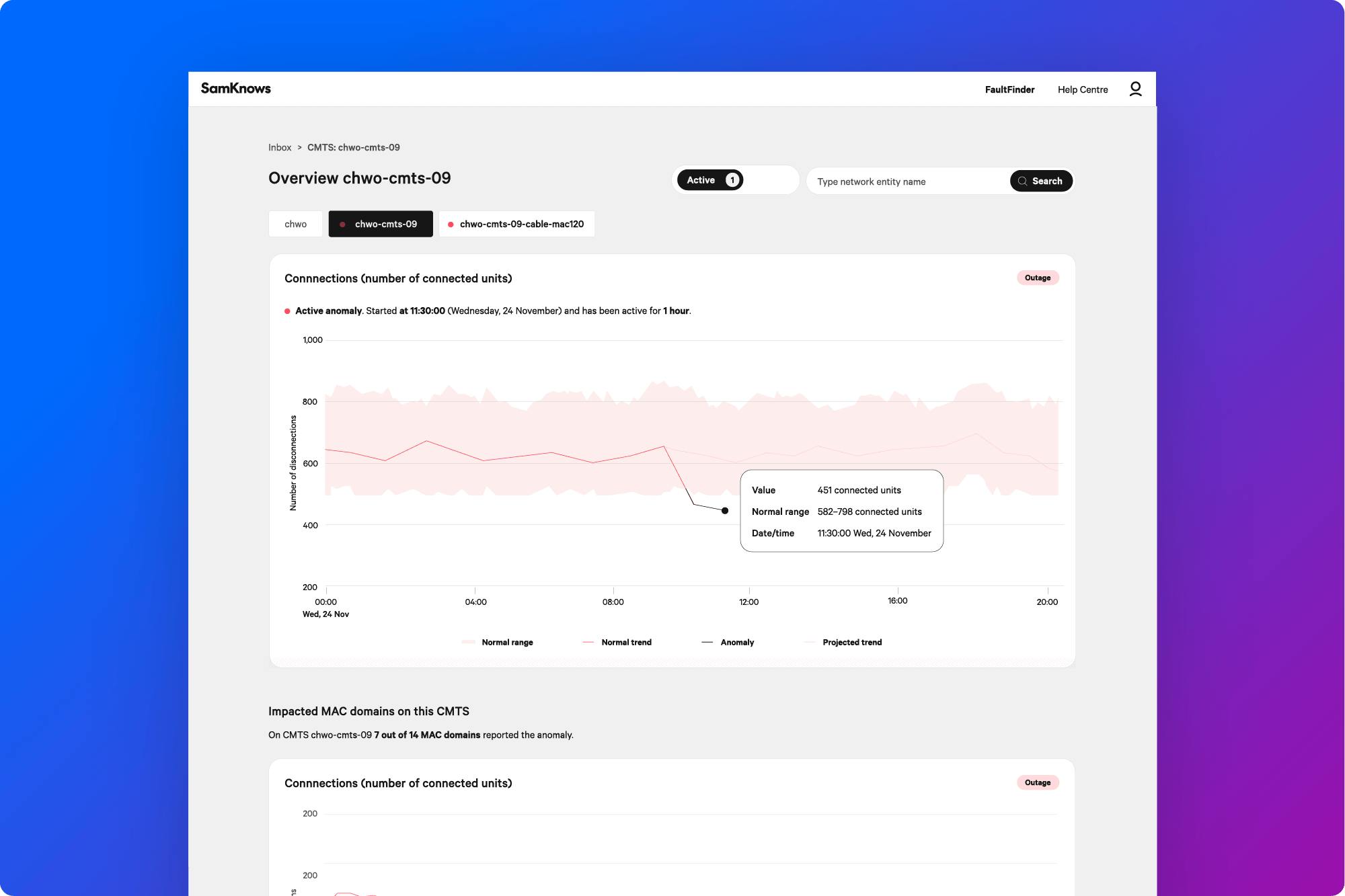 2020
It's been a challenging year so far, with serious threats to global health, but we're still determined to support our clients and volunteers during these difficult times
Critical Services Reports
We're keeping a close eye on how COVID-19 is impacting internet performance around the world. With millions of people living in lockdown, this pandemic has sparked the world's largest working-from-home experiment and put home broadband under enormous pressure. To help understand how internet service providers are performing during these challenging times, we're releasing regular Critical Services Reports.
Brand new crowdsourcing app 
Government regulators started using the Rapid Build Framework app, which is a system for launching performance measurement apps very quickly.
10 Gbps Whitebox
Whitebox 8+ with external antennas (for better Wi-Fi reception)
Single Home
Support staff can now see what's happening inside their customers home networks to better resolve support calls.
Multi Home
Support staff can now see what's happening inside their customers home networks to better resolve support calls.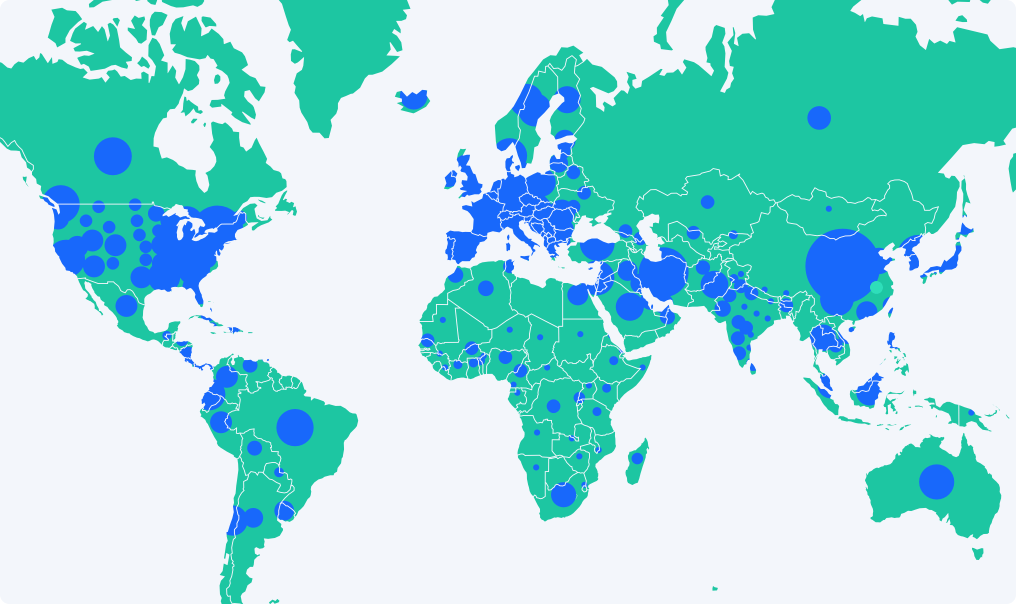 2019
This year we launched brand new products for measuring in-home Wi-Fi, website performance, and to significantly reduce support costs for internet service providers (ISPs)
RealSpeed
RealSpeed is an exciting product to help people better understand their home broadband performance. We initially developed RealSpeed for Virgin Media's 1Gbps customers, and then created more advanced features to help people optimise their in-home Wi-Fi.
New products for installation engineers
We also enhanced the SamKnows Router Agent to help internet service providers (ISPs) speed up in-home installations, clear customer confusion caused by conventional speed tests, and reduce truck rolls with SamKnows Easy Install.
Coverage maps for the United States
Over in the United States, we were proud to assist the Federal Communications Commission (FCC) create new national coverage maps.
New website performance test
Using the engine of a real web browser to measure how long a web page takes to render from a real person's home, we challenge you to find a more detailed performance test than this! 
Oh, and Sam ran the Western States 100-mile endurance run, and survived (phew!).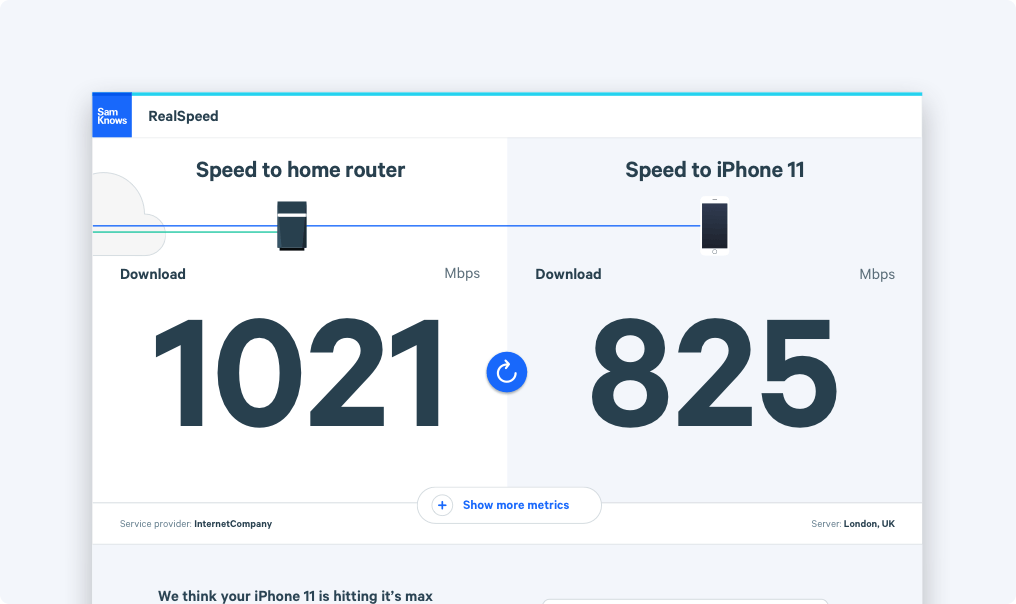 2018
This year we improved our products and launched exciting new projects
Oh hello Oceania
We proudly opened two new internet measurement projects with the Australian and New Zealand regulators. Both projects are set to continue for the next three years, with the regulators using the data to increase transparency, direct policies, and invest in internet infrastructure.
An even faster Whitebox
Our SamKnows engineers designed a prototype Whitebox capable of measuring 10Gbps.
File storage metrics
We developed metrics for three online storage services – Dropbox, Google Drive, and Microsoft Office 365 SharePoint – and put them to the test to see how well they performed.
New SDKs
We're always improving our products. This time, we tightened our test scheduling and trigger tests so that an ISP can run any test at any time, created specifically to help ISPs improve their customer care.
New Disaster Recovery app
The SamKnows Android team also developed a short-term solution to help emergency response teams track and restore internet infrastructure quickly and efficiently in the aftermath of a natural disaster.  
2017
Continuing with the theme of the "new", we engaged in new project collaborations, regulator projects, and hired even more employees
Finding solutions with Broadcom and Qualcomm
We entered some exciting integrations with Broadcom and Qualcomm to leverage hardware acceleration and create tests that could measure speeds greater than 1Gbps.
The Middle East
Our Client Services team opened Meqyas, the first SamKnows project in the Middle East, measuring fixed and mobile internet services.
eero integration into SamKnows One
eero, the world's leading company to deliver fast and secure Wi-Fi throughout your home, worked with us to integrate all their performance data into SamKnows One.
New hires
It goes without saying that building the best internet performance measurement platform available requires the very best team of developers. Our development and engineering teams are seriously strong. But the hires haven't stopped there – our Creative, Customer Service, Client Service, and Finance teams also welcomed new team members to the office as well, to great effect.
2016
...was all about the "new" – a new office, a new Whitebox, and a new data and analytics platform. Phew
New Whitebox
Another major development: we launched the Whitebox 8.0, measuring up to 1Gbps speeds. Less expensive but still providing accurate results, the new Whitebox was a hit.
New platform
Our data storage was fit to burst. We were speedily embedding our Router Agent into the routers of some very large ISPs, along with the wireless access points of major mesh network vendors. And did we mention the data collected by our new mobile SDKs and Rapid Build Framework apps for Android and iOS?!
With the expansion of the number of measurement agents rising from between 2,000 and 15,000 per account, to millions, it was time to scale-up our data platform. Say hello to SamKnows One.
Video-streaming metrics
With box-set binges dominating the internet, we developed a suite of video-streaming metrics. We started out with YouTube, closely followed by BBC iPlayer, Hulu, and Netflix.
New office
Anticipating even more hires, we moved to a larger office on the South Bank of London. Beautiful.
2015
Client services racked up their air miles in 2015, securing new government contracts in the far-flung corners of the globe
Mongolia measures up
SamKnows opened a project with Mongolia's CRC to monitor network performance, on fixed and mobile internet.
Brunei was next on the radar
SamKnows kept a handy tally of Brunei's fixed internet speeds.
G'day Australia!
Australia launched its pilot study, focusing on fixed-line internet performance as well.
The Canadian Code of Conduct
Leading Canadian ISPs gathered together and pledged to support SamKnows' efforts to measure their internet performance.
2014
Further collaboration with regulators and ISPs worldwide
Redefining internet performance standards in the UK
We started working with leading UK ISPs to create the Quality of Experience benchmark.
Hong Kong calling
Hong Kong regulator, OFCA, used a reference-number system that meant consumers could check their specific speeds. SamKnows could now check network performance against the Quality of Experience benchmarks.
Canada's eagle eye
The Canadian Radio-television and Telecommunications Commission (CRTC) produced a broadband national standard, and looked to publish a consumer report on the state of Canada's internet.
Router Agent rapidly expands
A large European ISP accepted the Router Agent and the proof of concept was approved.
2013
SamKnows develops a range of products and testing agents
Are you being served?
Level3 provided SamKnows with access to many servers around the world to test against.
Bucket loads of data
By now, we were generating a huge amount of data. In fact, the immortal words 'Big data' didn't nearly do justice – we were talking about absolutely massive data.
Smartphone app for the FCC
The FCC expanded Measuring Broadband America to include mobile performance testing. US citizens could now track their mobile and fixed internet performance.
More brains
SamKnows hired more developers and account managers to cater for the fast-growing list of clients and performance results.
2012
SamKnows develops a range of products and testing agents
Bespoke dashboards
SamKnows launched operational dashboards that were tailored to ISP requirements, and visualised all their performance data in charts and summary tables for meaningful analysis.
SamKnows smartphone app
Available for iOS and Android – it was now possible to measure your smartphone's internet connection.
Mobile Whitebox and Web-based speed test
SamKnows launched the Mobile Whitebox to measure mobile broadband via a dongle. We also released the new SamKnows web-based speed test.
Turning routers into smart boxes
But we weren't done yet… another major addition to the SamKnows toolbox was the Router Agent, available for ISPs to embed directly into their existing in-home routers. This was a big step towards fulfilling our dream to record performance levels from every router, in every home, helping to improve the internet for every user.
Olá Brasil!
SamKnows became the standard for measuring broadband in Brazil. Toca aqui!
2011
A world-leading measurement solution
200Mbps Whitebox
SamKnows launched its new Whitebox, capable of measuring speeds up to 200Mbps.
Whiteboxes spread across Europe
The European Commission appointed SamKnows to start measuring fixed internet across the European Union.
Singapore's regulator joins the party
The IMDA hired SamKnows to measure their fixed-line internet. Ap Kabar! Welcome!
World leader
SamKnows was now considered the world-leading authority on measuring the internet.
2010
SamKnows expands internationally
First office
SamKnows opened its first office and gathered like-minded people for the mission ahead.
Second Whitebox
The second-generation Whitebox was released, in partnership with Netgear. No more duct tape; more technical innovation.
The FCC commissions a national measurement project
The Federal Communications Commission launch Measuring Broadband America in the United States.
M-Lab and SamKnows teamed up
M-Lab, supporters of an open internet for all, provided Measuring Broadband America with independent test servers, free of charge.
Industry interest
Pretty soon, other regulators and ISPs from all over the world came knocking, seeking SamKnows' help to measure their internet performance. The company continued to grow.
2009
UK's first ever census of internet performance
Ofcom, the UK's internet regulator, were thrilled – "We've been trying to do this for years" they said. For the first time, Ofcom could easily and accurately measure and compare the performance of UK ISPs.
Call for volunteers
Sam published a notice on The Register to ask if anyone would like to help him conduct a national study of the UK's internet performance. The response was staggering. "Might be on to something here!", he thought.
2008
Sam Crawford, a young software developer, dissatisfied with the available web-based speed tests, set about building the most accurate internet measurement solution in the world
Reinventing in-home measurements
Sam quickly realised that the only way to accurately measure internet performance is from inside the home, using hardware that's connected directly to the router, running tests 24/7. This would remove any interfering factors, such as cross-traffic and weak Wi-Fi, that would otherwise degrade the accuracy of the measurements.
The first Whitebox
Armed with a soldering iron, a roll of duct tape, and a bunch of electronic bits and bobs he bought on eBay, Sam set about building his first proto-type router, which he embedded with his first network tests. He then published his first internet performance report and shared the data with the world.
Sam incorporates SamKnows as a company
The industry took notice. ISPs were excited to use accurate, third-party data to help them see what was going on, both inside and outside of their networks. Alex Salter (CEO), and Neil Campbell (COO) joined the fold and helped Sam turn his idea into a successful business.