Cellular
Understanding internet performance over cellular networks
Crowdsourced Mobile Data
Crowdsource uses a modular system, which makes it possible for us to launch performance apps very quickly:
Choose from a selection of tests and modules.
Send us your logo, brand colours, and up to three website URLs.
We build and maintain the app for you.
The app is ready to review within a day.
Neutral and fair mobile measurements
Give consumers a reliable way to measure their fixed and cellular broadband performance in a handy app.
Understand national cellular performance
Crowdsource is designed to provider government regulators with a tool to collect huge amounts of nationwide data.
Tests
The Crowdsource platform currently supports Download, Upload, Latency (includes Jitter and Packet loss), Web browsing, and YouTube streaming measurements.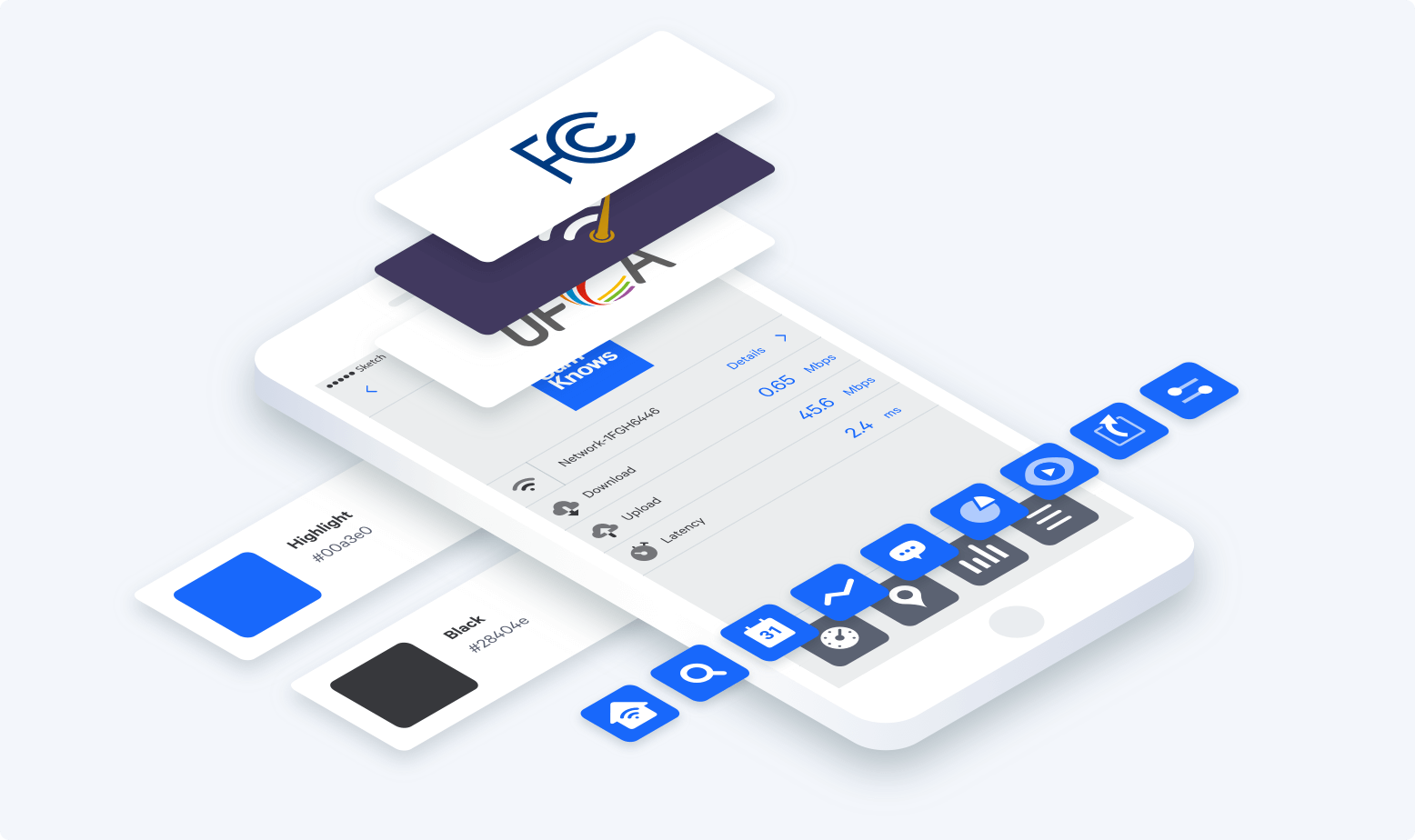 Cellular Network Audit
SamKnows has been working with government agencies, and their enforcement officers from around the world, to develop a cell phone app for drive-testing to identify locations that lack cellular network coverage. This app can be given to people on the ground quickly, and the data can be used to direct repair efforts, helping to bring people back online and save lives. This same solution is being used to audit the coverage maps published by mobile operators to ensure they are correct.
Continuous testing
The app runs continuous download, upload, and/or latency tests.
Quick and easy to deploy
Audit is easy to deploy and allows people to travel around target areas collecting accurate data.
Environmental data
Key data points like signal strength, bearer, cell tower identifier (amongst others) allow engineers to identify problem areas.
Visualise in SamKnows One
All of the data collected by Audit is ingested into our analytics platform to see where connectivity is available and use its analytical features to uncover valuable insights.