Careers at SamKnows
We're always keen to speak to bright minds interested in the work we do, get in touch
Job openings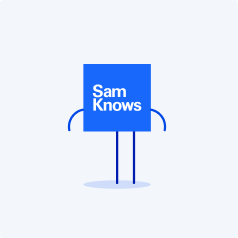 UX Designer
As a UX Designer at SamKnows you will work with our cross-discipline development team across all stages of the product design process, from research to high fidelity designs. Our ideal colleague is technically minded, emotionally intelligent, and a naturally inquisitive problem solver who has the desire to improve and can adapt to change as they learn, while staying focused on sustaining meaningful impact.
Technical Account Manager
To continue our growth at SamKnows we are looking for a Technical Account Manager to create long-term, trusting relationships with our Internet Service Provider (ISP) Partners.