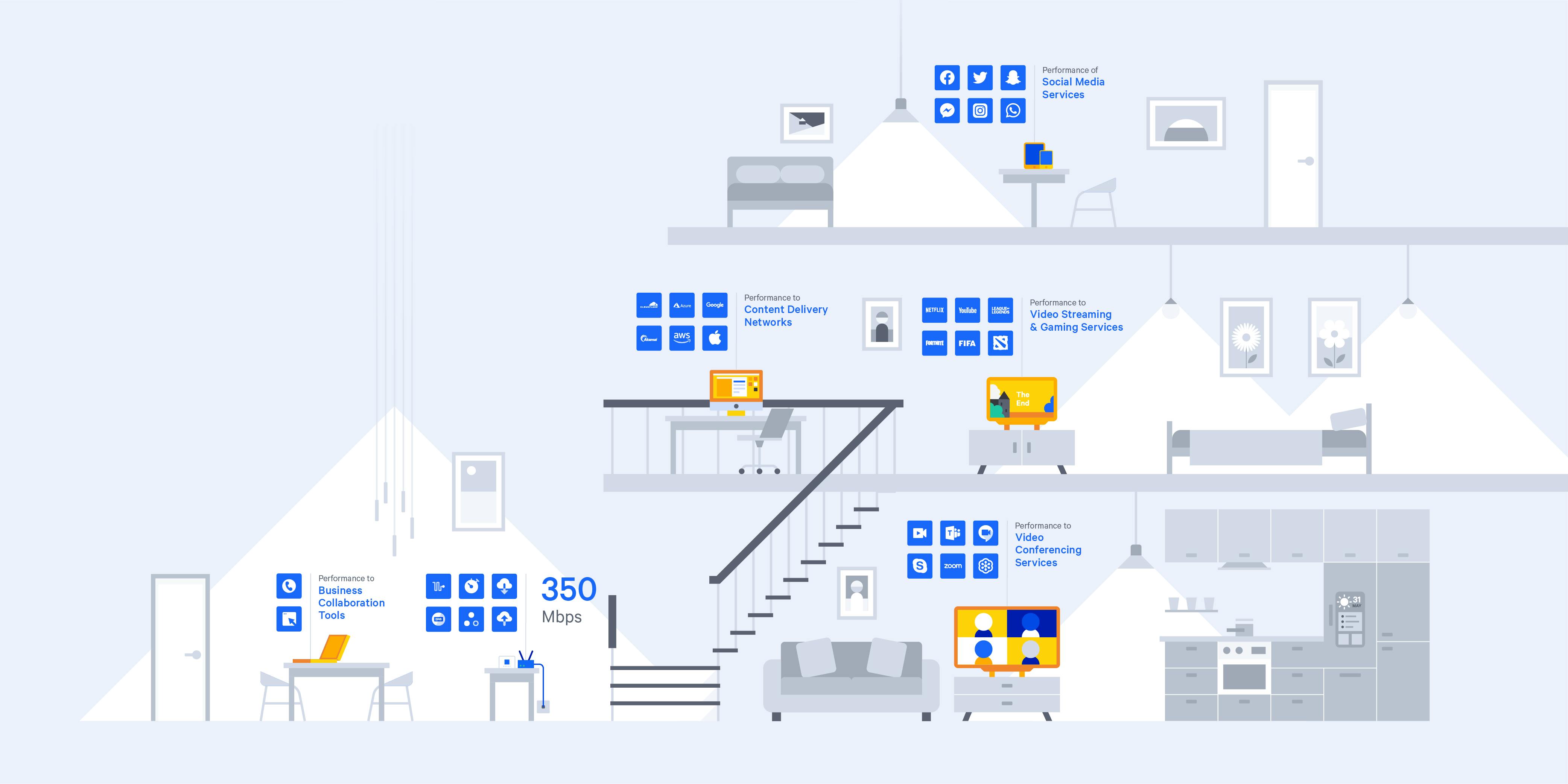 Monitor home broadband with
ConnectedHome
The ConnectedHome dashboard is designed to monitor the service provided and real-world internet experience of a single home. It does this by frequently running scheduled tests between the router and the nearest test server, unlike Speed tests that often only measure a point in time and generate too little data for you to find ongoing problems.
Daily patterns
Discover how peak-time effects the connection.
Long-term trends
Compare current performance to past performance.
Pinpoint change
If something goes wrong, pinpoint exactly when change has occurred.
Disconnections & outages
If there's any disconnections, we track when and how long on a chart.
Tests & metrics
Comprehensive selection of Quality of Service and Quality of Experience tests are available.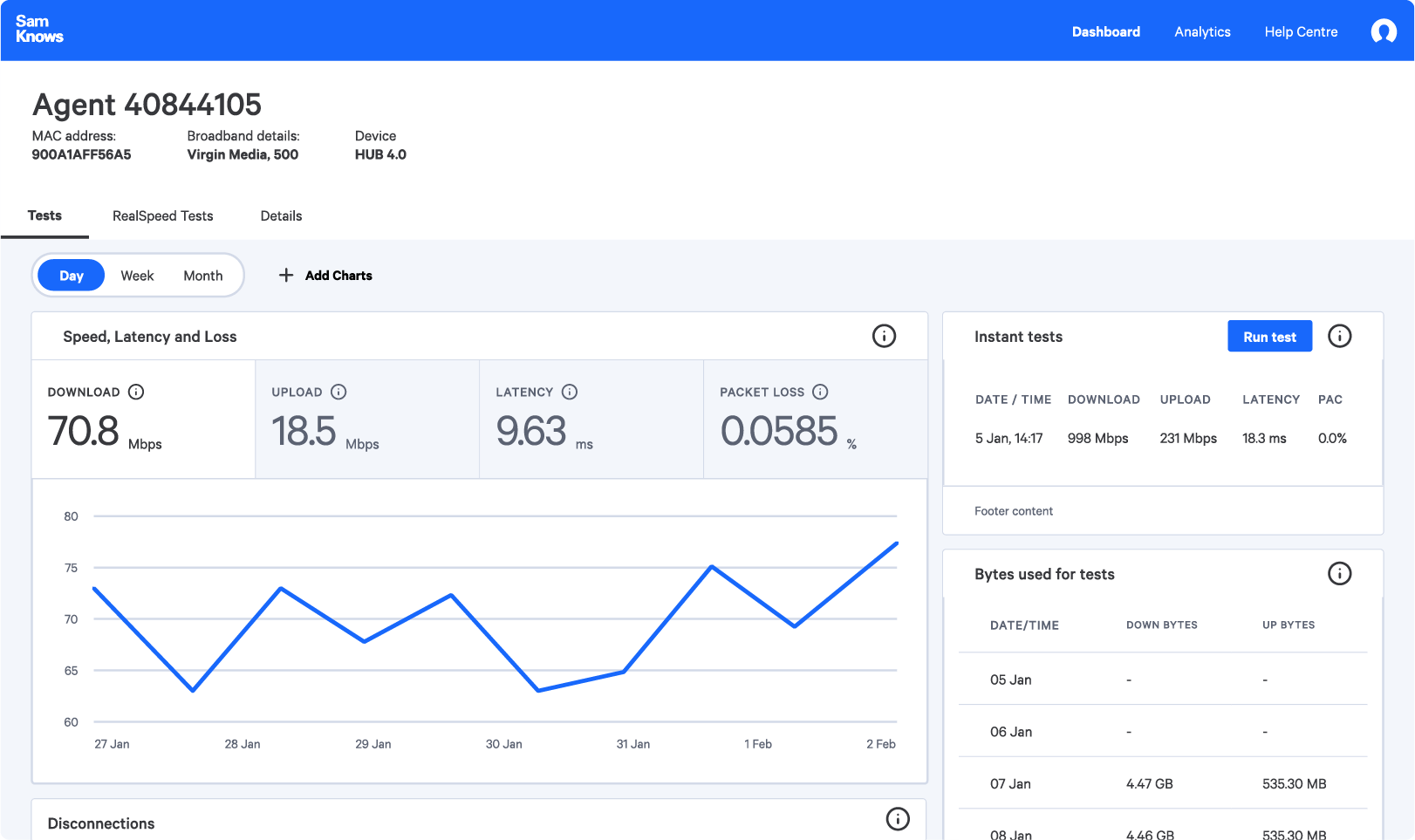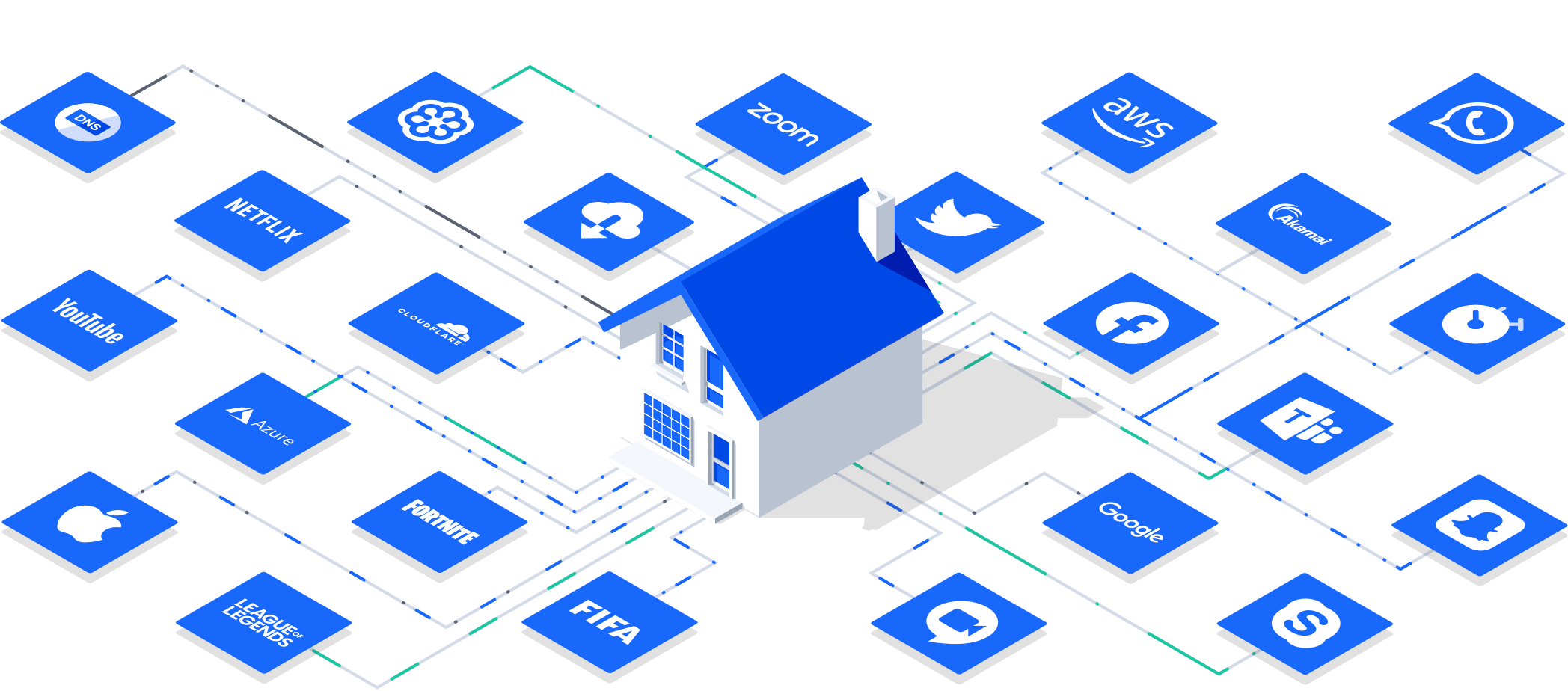 Test real applications, not centralised test servers
Everyone's connection to popular online applications is unique. Which is the best performing video streaming service to your home? Which gaming servers have the lowest latency, what's the best time of day to minimise packet loss during a video conference? By testing against real-world application servers all the way to your home, we can tell you.
Facebook App
Facebook Messenger
Instagram App
Instagram Messenger
WhatsApp
Snapchat
Twitter
Skype
Zoom
Teams
Meet
GoTo Meeting
Webex
Azure
Akamai
Apple
Cloudflare
Google
Amazon AWS
Fortnite
League of Legends
FIFA
DOTA 2
Apex Legends
Tom Clancy's Rainbow Six Siege
Amoung Us
Overwatch
PlayerUnknown's Battlegrounds
Roblox
Rocket League
Valorant
Warcraft
Starcraft
Hearthstone
Heroes of the Storm
Diablo
Counter-strike global offensive
Xbox Live
Playstation Network
Steam
Performance summary delivered to your inbox
Each month a concise visual summary of your home broadband performance is sent to you via email. You are able to see an overview of all your key metrics and an automatically generated list of monthly highlights which will pinpoint any fluctuations in performance that may merit further investigation.
Keeping you informed
No need to worry about manually testing. We'll alert you of anything that requires your attention 
Overview of key metrics
A handy summary of the health of your home network for peace of mind
Auto-generated insights
We monitor your connection across dozens of metrics, if anything looks out of place we'll let you know