Operator Solutions
Monitoring network performance to many homes
Monitor your customers' QoE with
Continuity
Our expertise is measuring customer experience inside the home. We have developed a Router Agent that can be pushed to existing CPE via a simple firmware update. It's a cost-effective way for you take measurements from as many customers as you need. The data is safely stored in our customisable measurement platform SamKnows One. Our dashboard gives you an overview of your network performance and can be adapted to your specific requirements. Analytics can be used for drilling down into the data for serious network performance investigations.
Monitoring experience
Monitor the aggregated end-to-end customer experience of your network, from individual customer homes to real applications and services on the internet.
Investigating faults
Add your own custom metadata to the data collected to enable you to split and filter the aggregated data to isolate hard to find faults.
Back up advertising claims
Make sure you're meeting minimum advertised speeds. MultiView automatically generates reports to show your product performance meets national regulations.
Tests & metrics
Comprehensive selection of Quality of Service and Quality of Experience tests are available.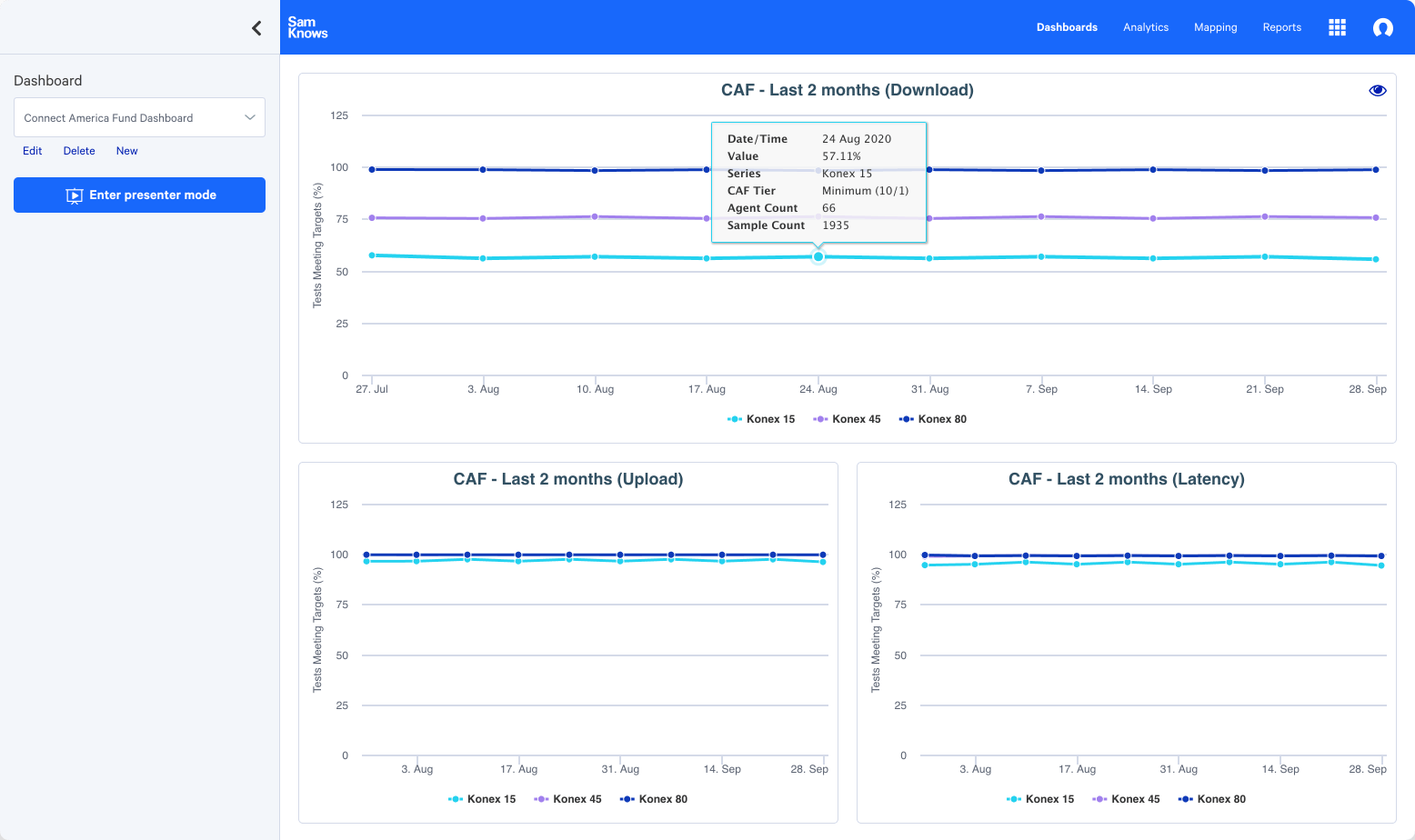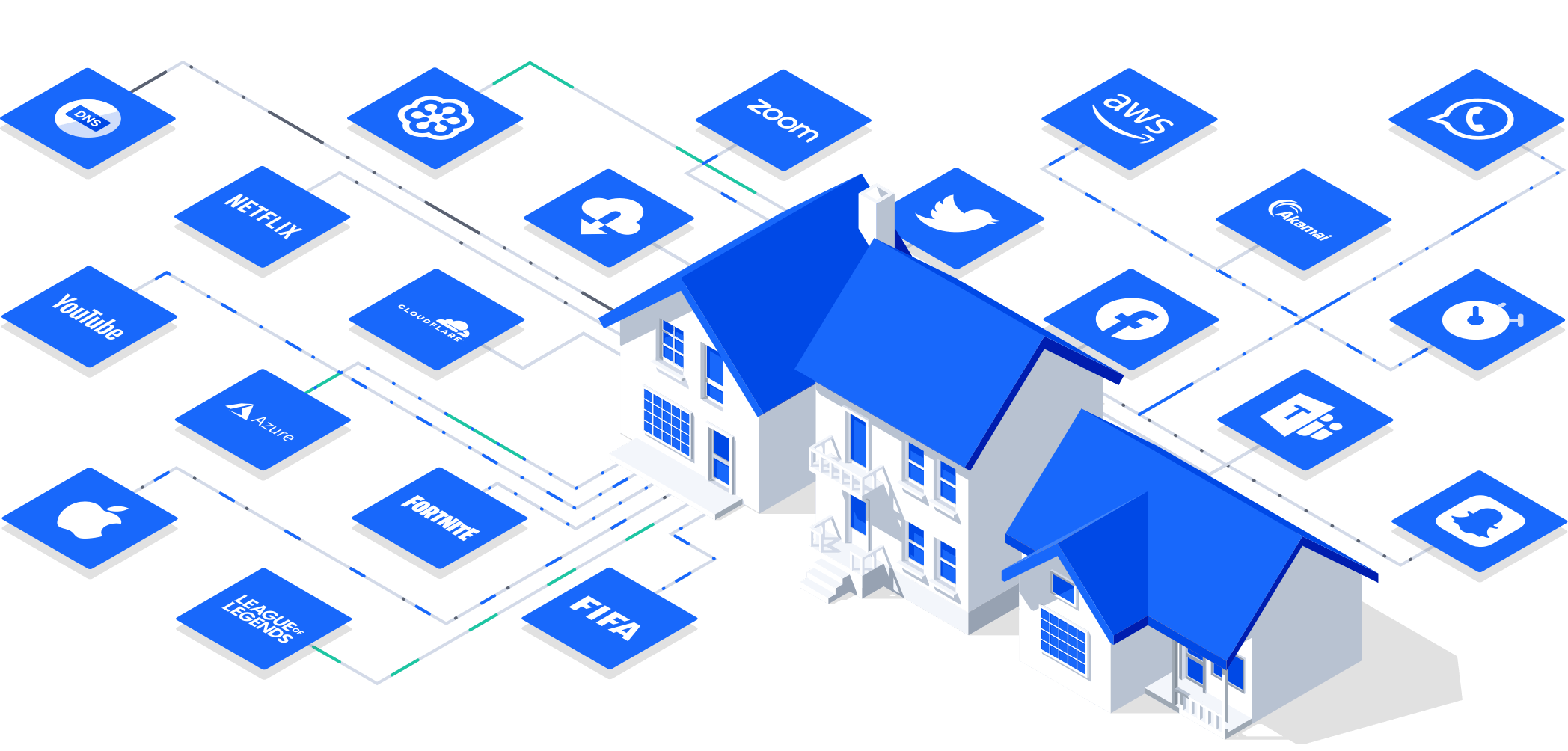 ISPs using SamKnows technology
Automatically monitor your network with
FaultFinder
Today's increasingly complex and dynamic networks have more dependencies than a single person can effectively analyse. Static thresholds don't work for elastic cloud infrastructure where "normal" behaviour is being constantly redefined. We've developed FaultFinder to detect anomalies in your data through predictive analytics and continuous machine learning. Our root cause algorithms then apply contextual awareness to generate a single meaningful notification when something looks out of place.
Self-learning thresholds
FaultFinder automatically learns normal performance and builds a dynamic model which is constantly re-learning to adapt to trend shifts.
Anomaly detection
Our AI monitors a live stream of your performance data 24/7 automatically detecting when things aren't behaving as expected.
Automated root cause notifications
Our AI algorithms understand the semantics of cascading problems and pinpoints root cause in one single notification, rather than triggering a flood of alerts.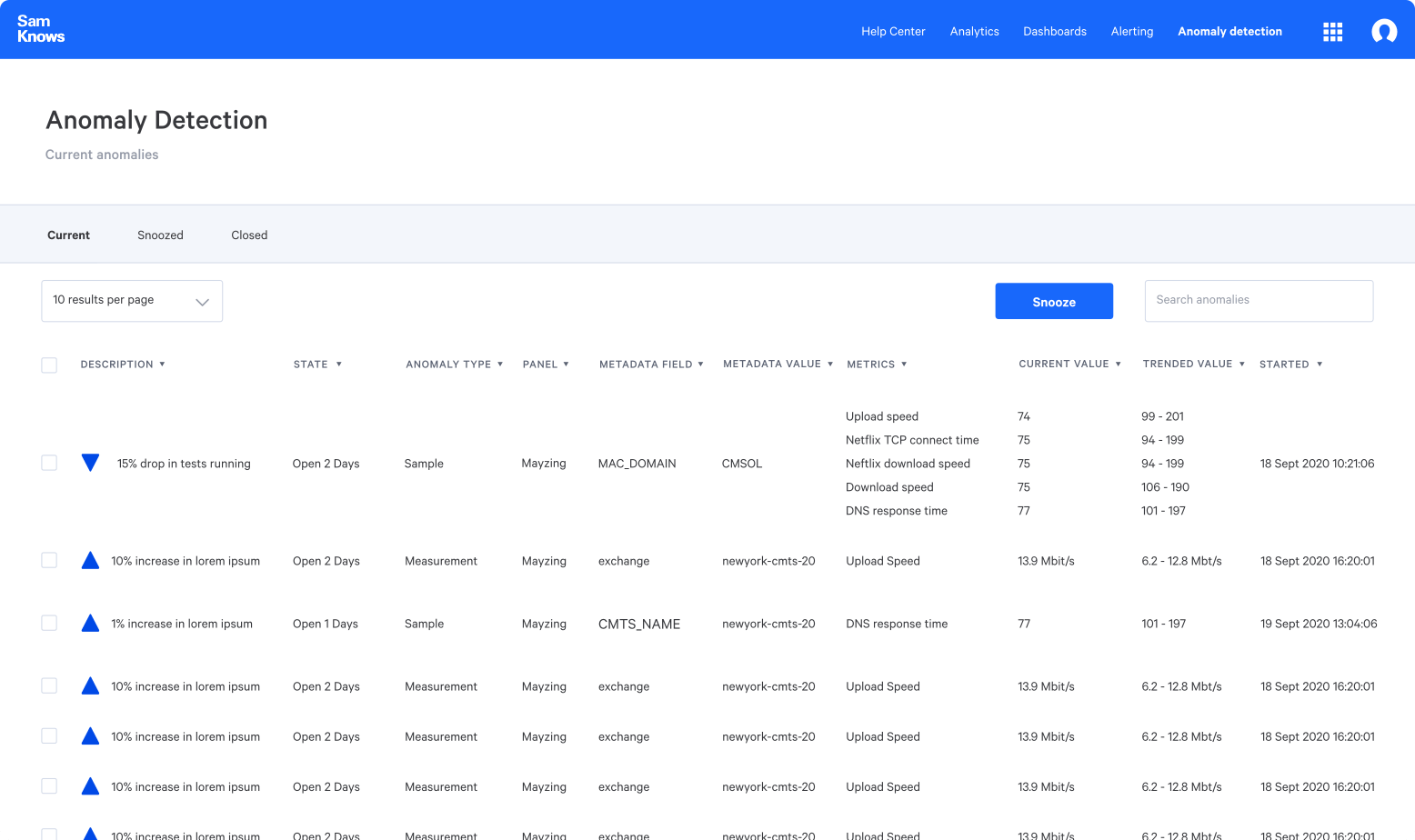 Quality of Experience Tests
Monitor real customer experience to the world's most popular online applications. Use the data to optimise connections to these services and make sure your customers have the best possible experience on the services they use the most. Every year we grow our catalogue of application tests.
Download
Upload
Latency
Packet loss
Jitter
DNS
Traceroute
Mobile enviroment
Web browsing
Voice over IP
Gaming
Social Media
Video streaming
CDN performance
Video conferencing
Facebook app
Facebook Messenger
Instagram app
Instagram messenger
WhatsApp
Snapchat
Twitter
Azure
Amazon AWS
Google
Cloudflare
Akamai
Apple
Netflix
YouTube
BBC iPlayer
Hulu
Multicast IPTV
Zoom
Google Meet
Teams
Skype
Webex
GoTo Meeting
Fortnite
FIFA
DOTA2
League of Legends
Apex Legends
Counter-Strike: Global Offensive
Diablo 3
Heroes of the Storm
Hearthstone
StarCraft II
World of Warcraft
Valorant
Rocket League
Roblox
PlayerUnknown's Battlegrounds
Overwatch
Among Us
Tom Clancy's Rainbow Six Siege
Steam Store
PlayStation Store
Xbox Games Store
Upgrade your CPE with our
Router Agent
Our Router Agent has all of the same features as our Whitebox but can be downloaded via a firmware upgrade to your customers existing CPE. This is cost-effective for service providers to deploy test agents across their network at scale without having to send out installation engineers.
One advantage of the Router Agent over the Whitebox is it can test speeds over 1Gbps because it's not limited by the routers 1Gbps network interface ports.
Remote installation
Downloaded via a firmware upgrade to your customers existing CPE.
Remote configuration
The test schedule and device configuration can be remotely configured via SamKnows One MultiView. Different schedules may be configured for different tests.
Remote testing
Remote trigger testing of the Download, Upload and Latency/Loss. Results appear instantly in SamKnows One MultiView.
Cross-traffic detection
If the connection is being used, the tests will not be run. The agent will only test when the connection is idle.