Regulator Solutions
Optimise national internet performance with SamKnows
We create a forum for open collaboration
Delivering broadband to millions of citizens uses a complex web of networks built on top of networks, spanning the whole planet. Everyone in the industry relies on dependencies beyond their control to deliver the services their customers pay for. There's clear advantages for an industry with such interdependencies to have open collaboration between the major players. When SamKnows takes on a national study, the first thing we do is get all the stakeholders together in a workshop to explain our methodology and how everyone would benefit from working together. 
Help improve national infrastructure
Solving national-level network issues requires the technical experience of ISPs, the diplomacy of government regulators, and the neutral and fair data from SamKnows.
Optimise international connectivity
Testing to nearest test servers is useful, but it doesn't tell you anything about the internet performance to real content servers around the world. We test to all major applications and services to help you optimise your connections to the rest of the world.
Audit existing data sources
SamKnows FaultFinder can audit crowdsourced data from multiple sources and compare it against our own dataset. This ensures that you are always acting upon neutral and fair information.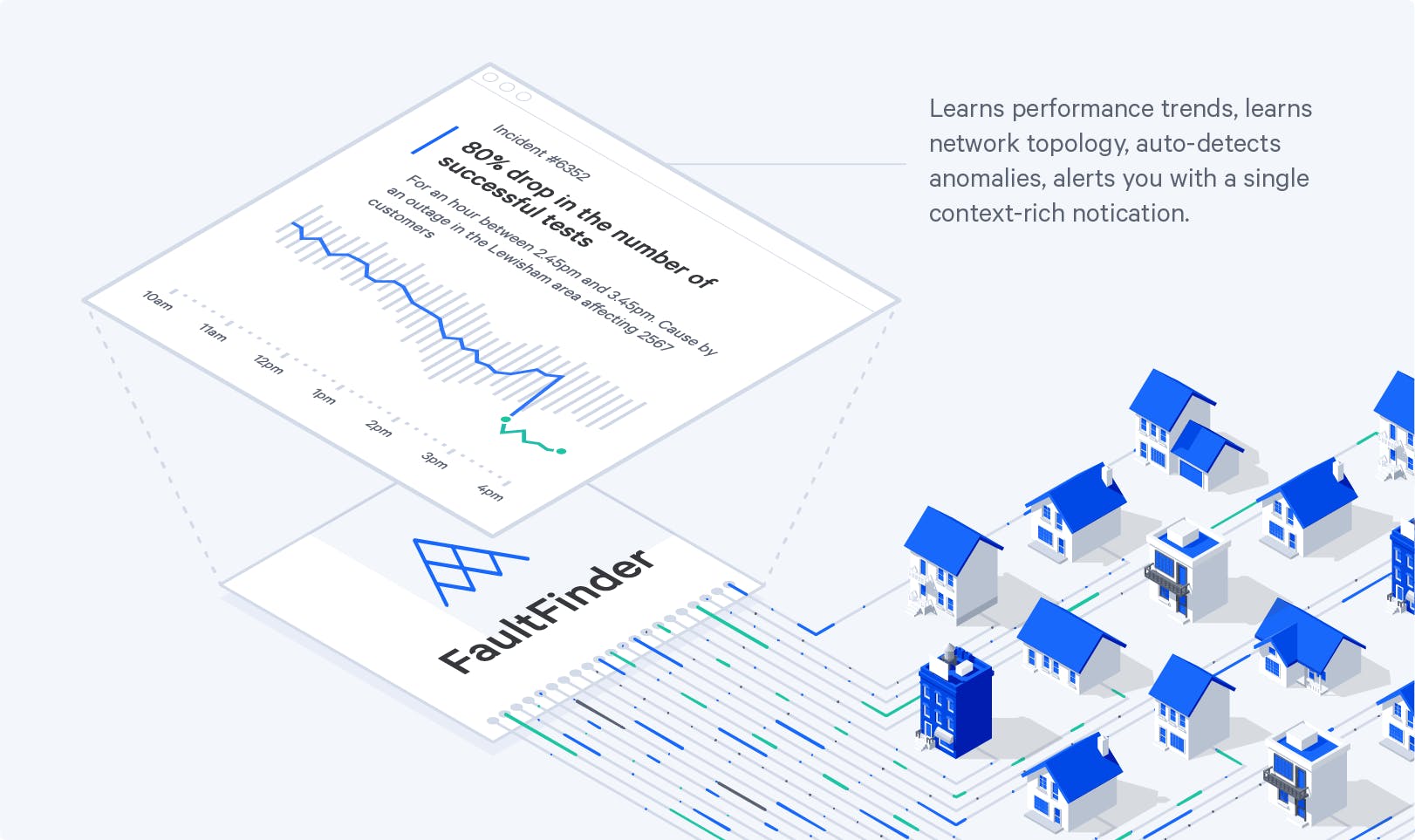 Regulators using SamKnows technology
Neutral and fair information for all to see
Regulators have the power to create positive change by publishing neutral and fair information for all to see. It can promote investment and stimulate competition. Our expert consultants specialise in helping regulators create monthly, annual and special reports to publish. 
Impartial benchmarking
Our open and transparent testing methodology allows you to compare ISP performance, regional, application, and different connection technologies. 
Publishing your findings will help consumers make informed purchasing decisions. 
Stimulate competition
Neutral and fair benchmarking encourages third parties to make significant investments in the market by using performance data to identify and measure strategic enhancements.
Publish strategic reports
Provide a single source of truth to inform discussions around national network performance. Define strategic long-term goals and track year-on-year progress.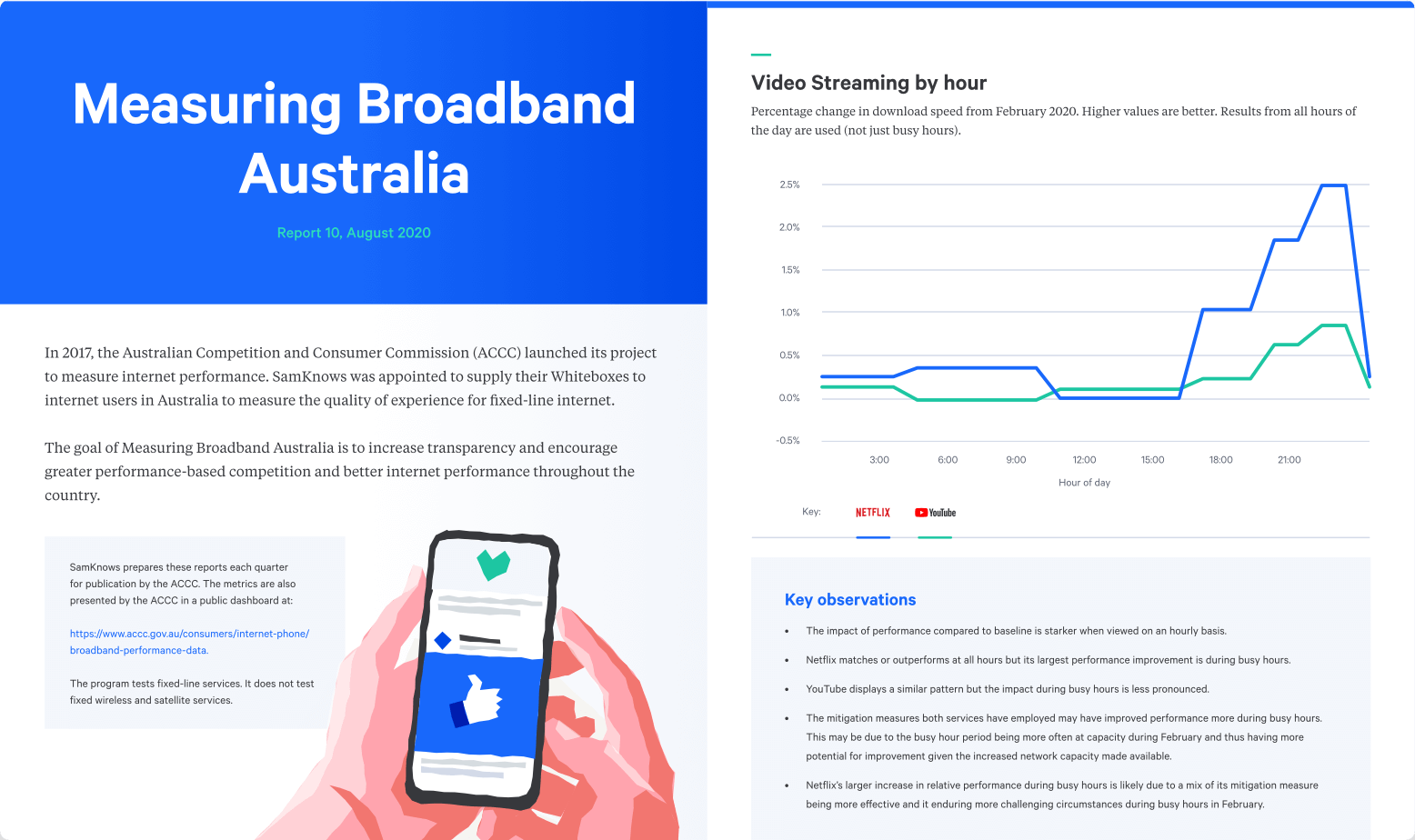 Monitor regulatory compliance
Policies are created to protect consumers and stay competitive on a global stage. To enforce your regulations fairly you need a reliable independent source of data collected using a testing methodology and everyone can trust. Ensure compliance with existing or new regulations by monitoring national performance data in real time.
Minimum speeds
Make sure ISPs are delivering on their promises, and track the difference between advertised and actual speeds in real-time.
Consumer protection
Enable consumer complaints to be resolved faster, and with greater satisfaction, by providing an independent metric with environmental information that supports further investigation.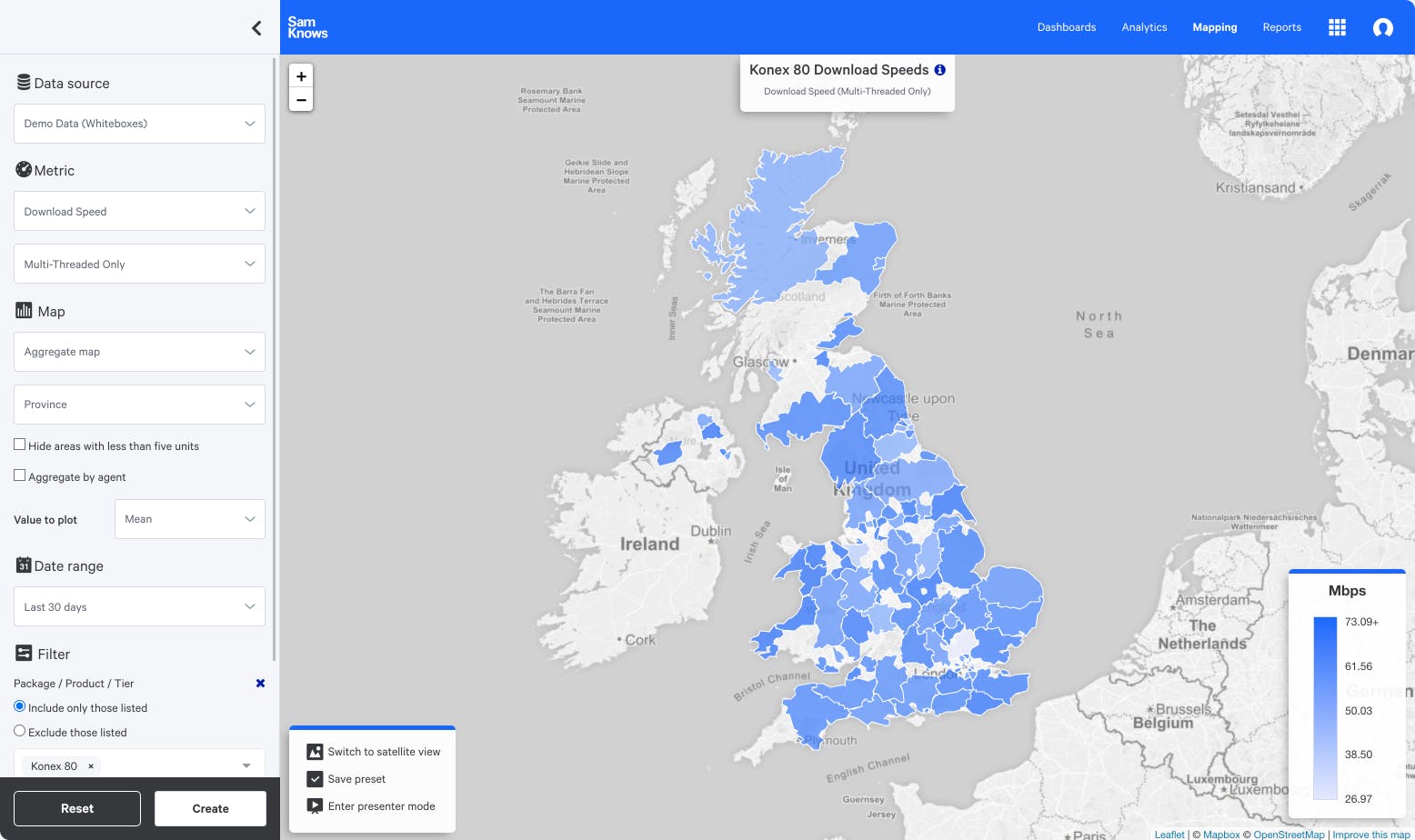 Customised monitoring solution
The key to our highly regarded national studies is the rigorous testing methodology we developed with the world's leading tech firms, telecom operators, academics and government bodies. It's been validated over many years of regulatory work around the world and is considered the Internet Measurement Standard.
For each study we build a custom Measurement Platform. It consists of dedicated test agents for fixed and cellular broadband, test servers in key locations, a suite of tests for all the things you want to measure, and our super-fast data pipeline that connects everything together in real-time. Our platform is highly configurable and can grow with the scope of the study over time.
Test everything
Testing to nearest test servers is useful, but it doesn't tell you anything about the internet performance to real content servers around the world. We test to all major applications and services to help you understand true Quality of Experience.
Cellular testing
Branded and customised to your requirements, Crowdsource app is a fast and easy way to generate a huge dataset of fixed and cellular broadband from all around the country.
Fixed-line testing
SamKnows Whiteboxes can be installed in the volunteers home network, to accurately monitor the service provided. Completely tamper-proof and capable of measuring speeds up to 1 Gbps.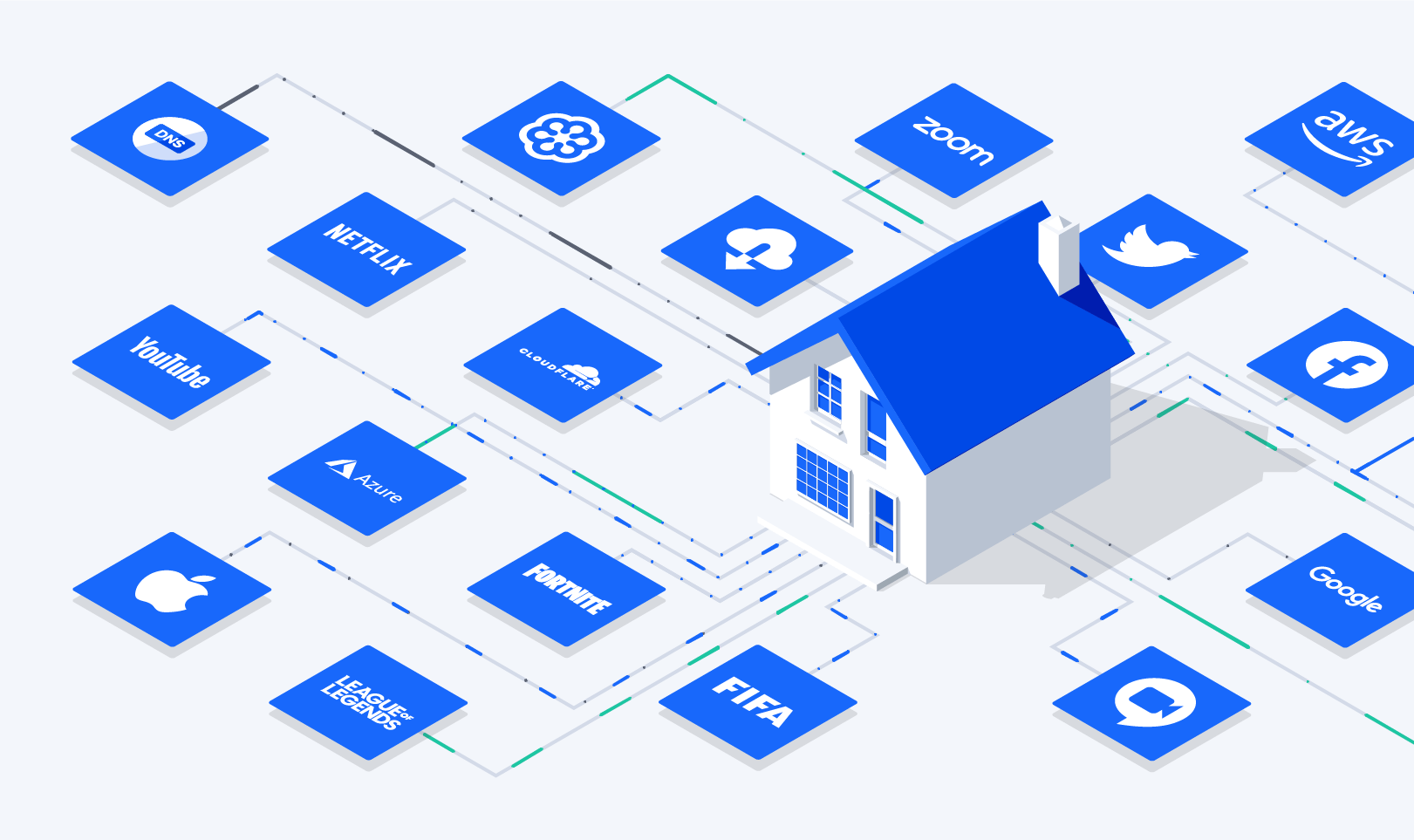 Our team
Our team of experts have been analysing internet performance data for over ten years. If you need help with sorting through data to find the most valuable insights, you can rely on us. 
Roxanne Robinson
Our Director of Government and Academia oversees all our regulator projects at SamKnows. During her 7 years at the company she has worked with regulators in over 37 countries, implementing a range of SamKnows products. Rolling out both fixed line studies (using the SamKnows Whitebox or SamKnows SDK) and mobile broadband projects has provided a deep knowledge of the practicalities of running projects as well as an understanding of the major goals and challenges regulators face. Roxanne makes strategic insights using the vast amount of data collected to help improve broadband provision in-country, benchmark operators as well as providing data that helps audit coverage maps and provide vital information on connectivity after disaster events.