Give your customers the best internet experience
Poor internet experience leads to unhappy customers, which can put a significant strain on your support teams, costing you time and money. It costs to answer their calls, to resolve their queries and to send engineers out. And all this could still end in them choosing to take their business elsewhere, despite many support calls being about poor Wi-Fi which is out of your control.  
By working closely with some of the world's leading service providers, we have developed a solution to help you give your customers the best internet experience, resulting in happier customers, faster resolution times, a lighter support burden, and dramatically save on your costs. 
Here is how we can help you to give your customers the best internet experience in five steps:
- - - - - -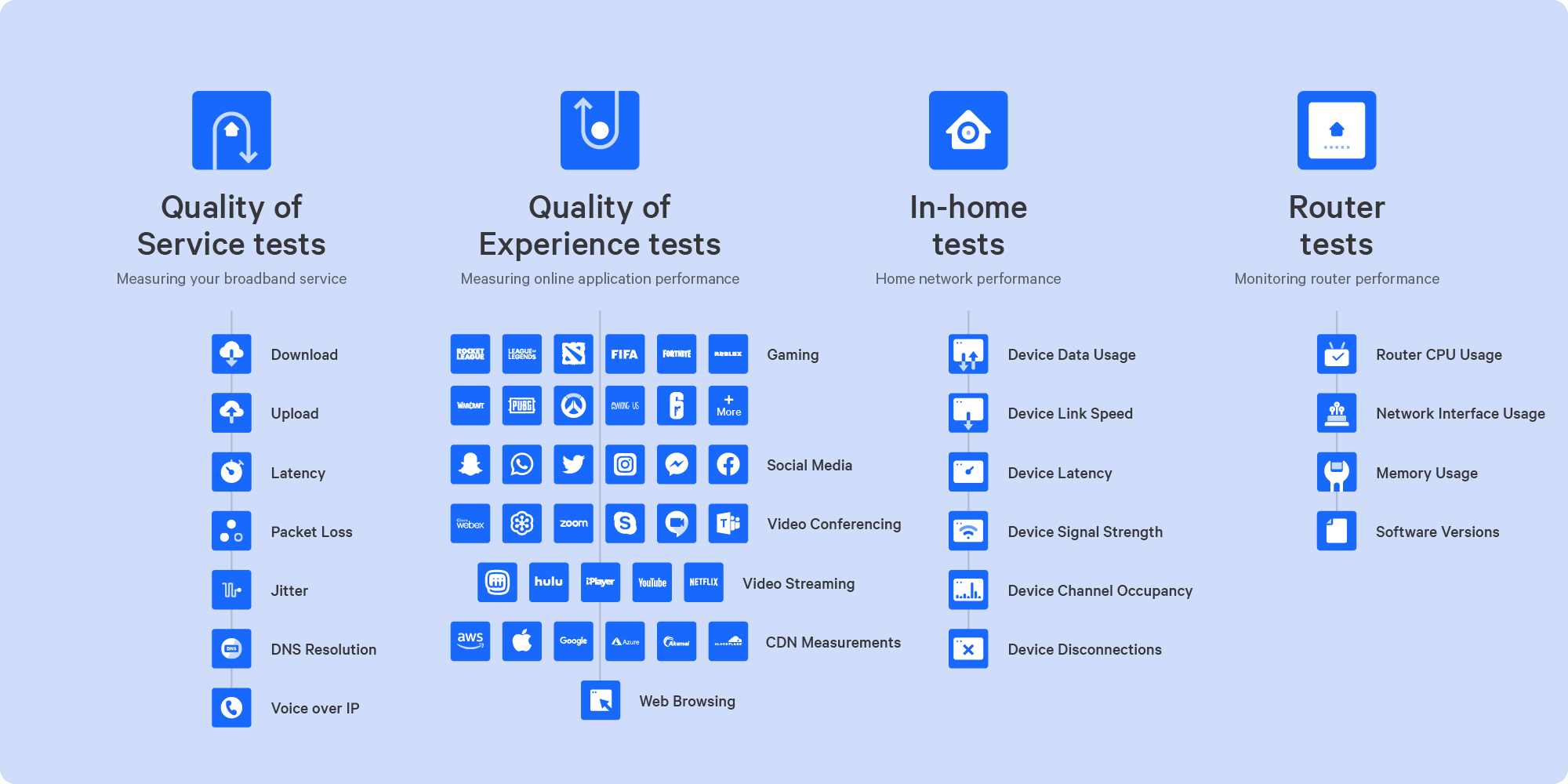 Step 1:
Upgrade your existing routers with the most comprehensive suite of internet performance tests available
The only way to improve your customers' experience is to monitor their experience from their home. Deploying a large-scale monitoring solution to your entire customer base was once thought impossible, or at least way too expensive. Our SamKnows Router Agent is the clever and cost-effective way that allows you to measure how your customers experience your service. The Router Agent gives you ISPs full visibility of the end-to-end network performance and customer experience and access to all our latest products - without the need to deploy any new hardware or carry out expensive visits to customer premises. We can usually integrate the Router Agent and deploy to your entire ISP's customer base in about 2 months. It also allows you to measure fixed-line broadband connections above 1Gbps.
- - - - - -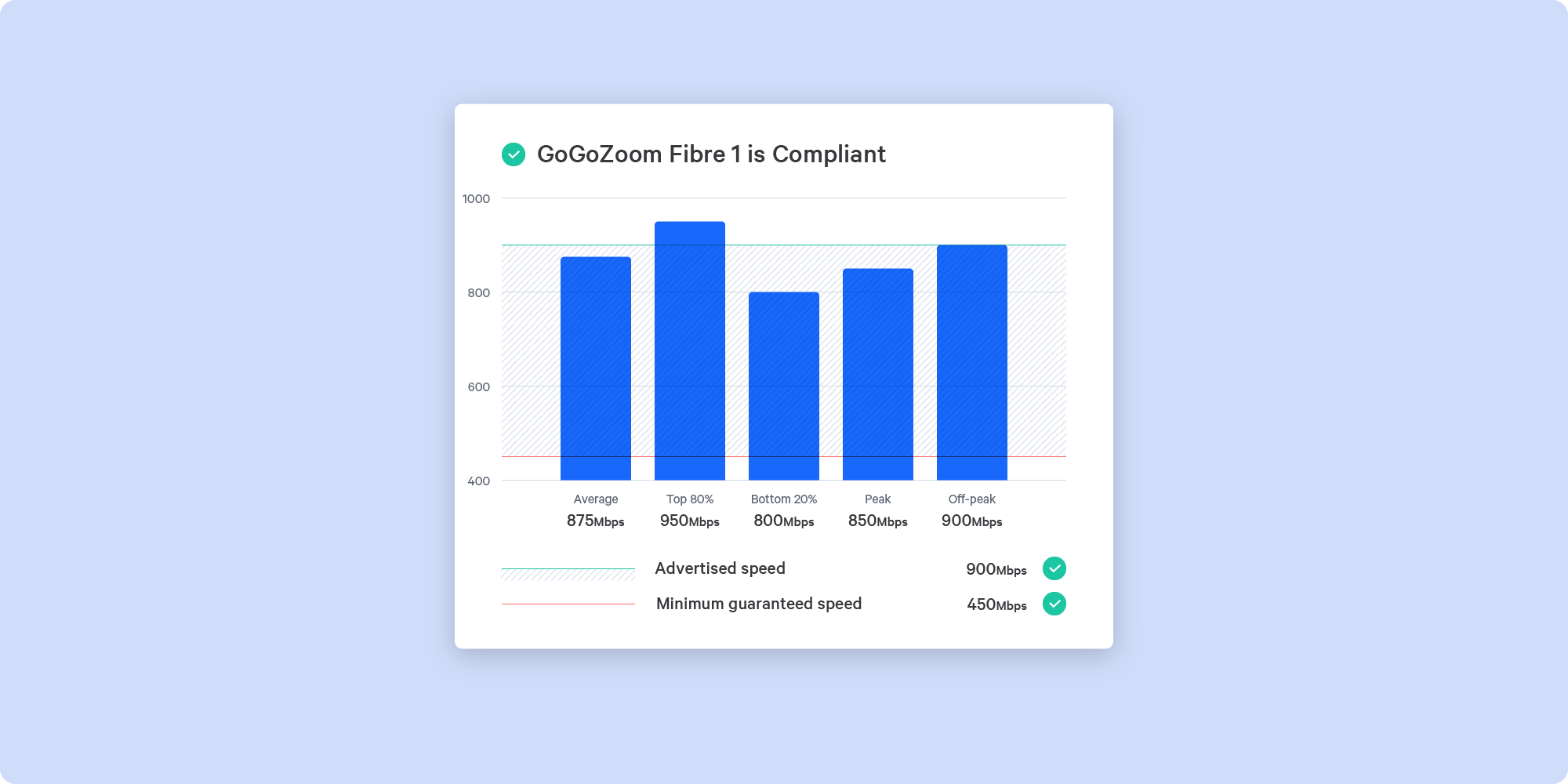 Step 2:
Use our Continuity product to make the customers' selection process and purchase journey seamless 
Nowadays it's hard for customers to choose a broadband provider; speeds offered are similar across the board and prices are competitive too. SamKnows can help. By monitoring broadband package performance with our Continuity product we can generate accurate and reliable marketing claims on a national scale with a minimal sample size. No claim SamKnows has validated has ever been challenged or removed by governing bodies.
And once a customer has chosen their preferred broadband package, we can help with the sign up experience. Customers want to know a realistic estimate of the performance they will receive from a broadband package at the point of sale and they want that performance all the time, everyday. With our Router Agent integrated into your CPE, you can create personalised performance estimates based on the installation address. The data Continuity collects can be easily exported in the correct format to comply with regulatory requirements.
- - - - - -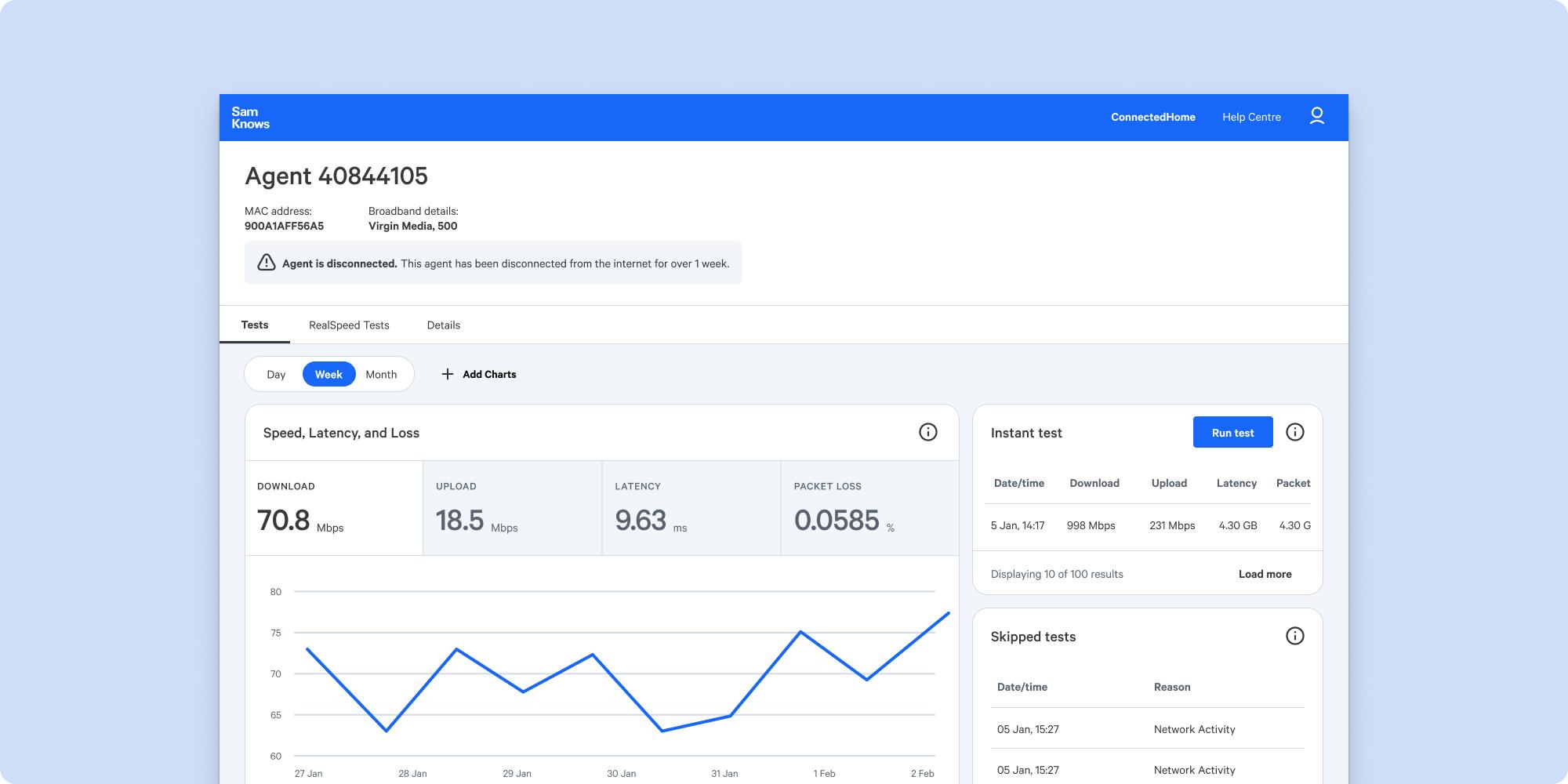 Step 3:
Give your customers the best customer support experience with ConstantCare
When a customer calls your support centre they are already frustrated and angry. Your care agents need to be able to defuse the situation quickly and calmly. 
Our ConstantCare dashboard provides your Care Agents with an at-a-glance overview of individual customers' broadband performance. They can view historical performance overtime to spot any intermittent problems, run an instant test remotely to check real-time performance, see if there's been any dropouts or disconnections.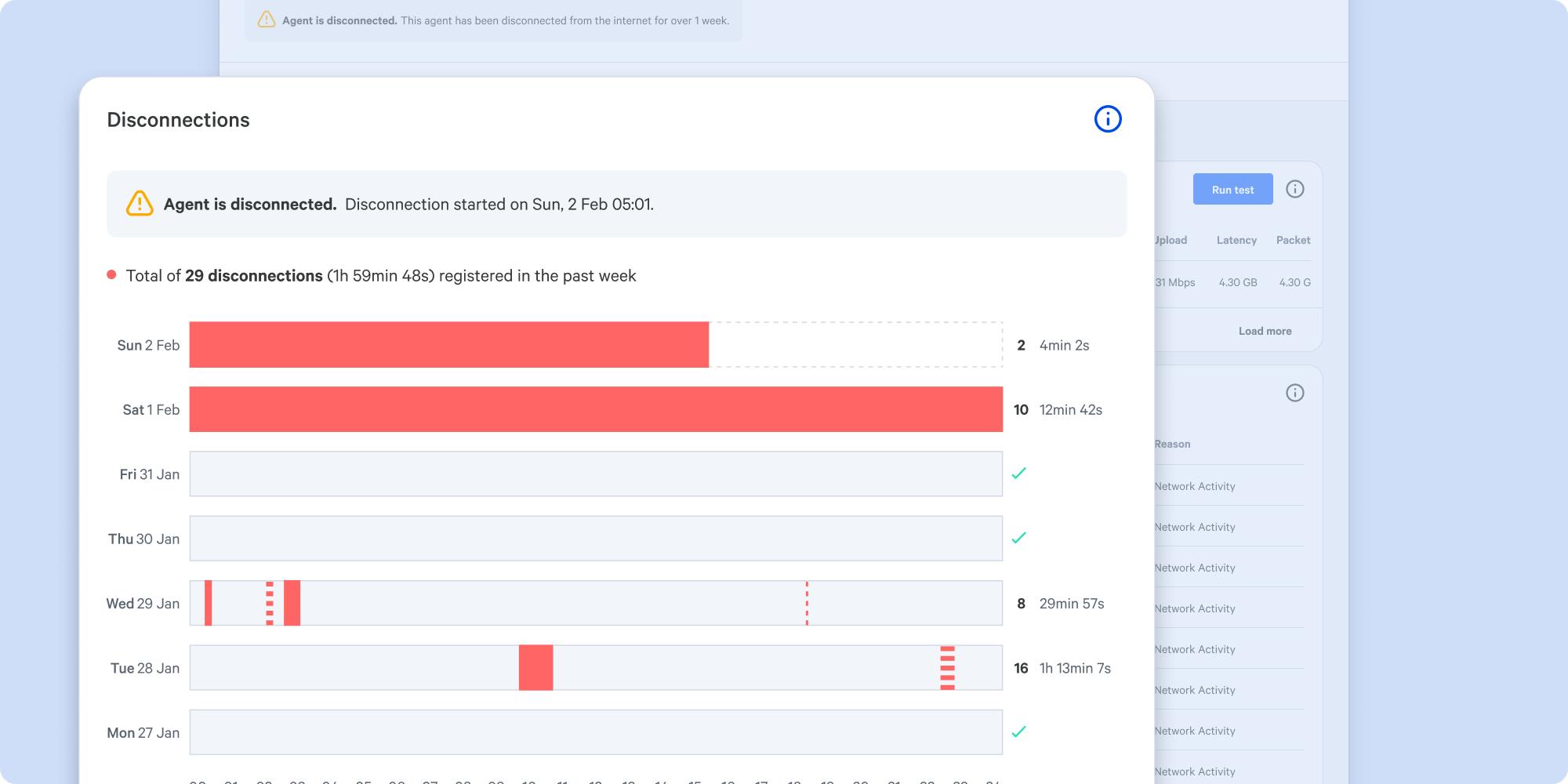 The disconnections chart is a useful tool for care agents to spot intermittent problems that may not be happening when the customer is on the call.
It's designed to resolve customer support calls quicker and more precisely, meaning shorter calls and happier customers. 
- - - - - -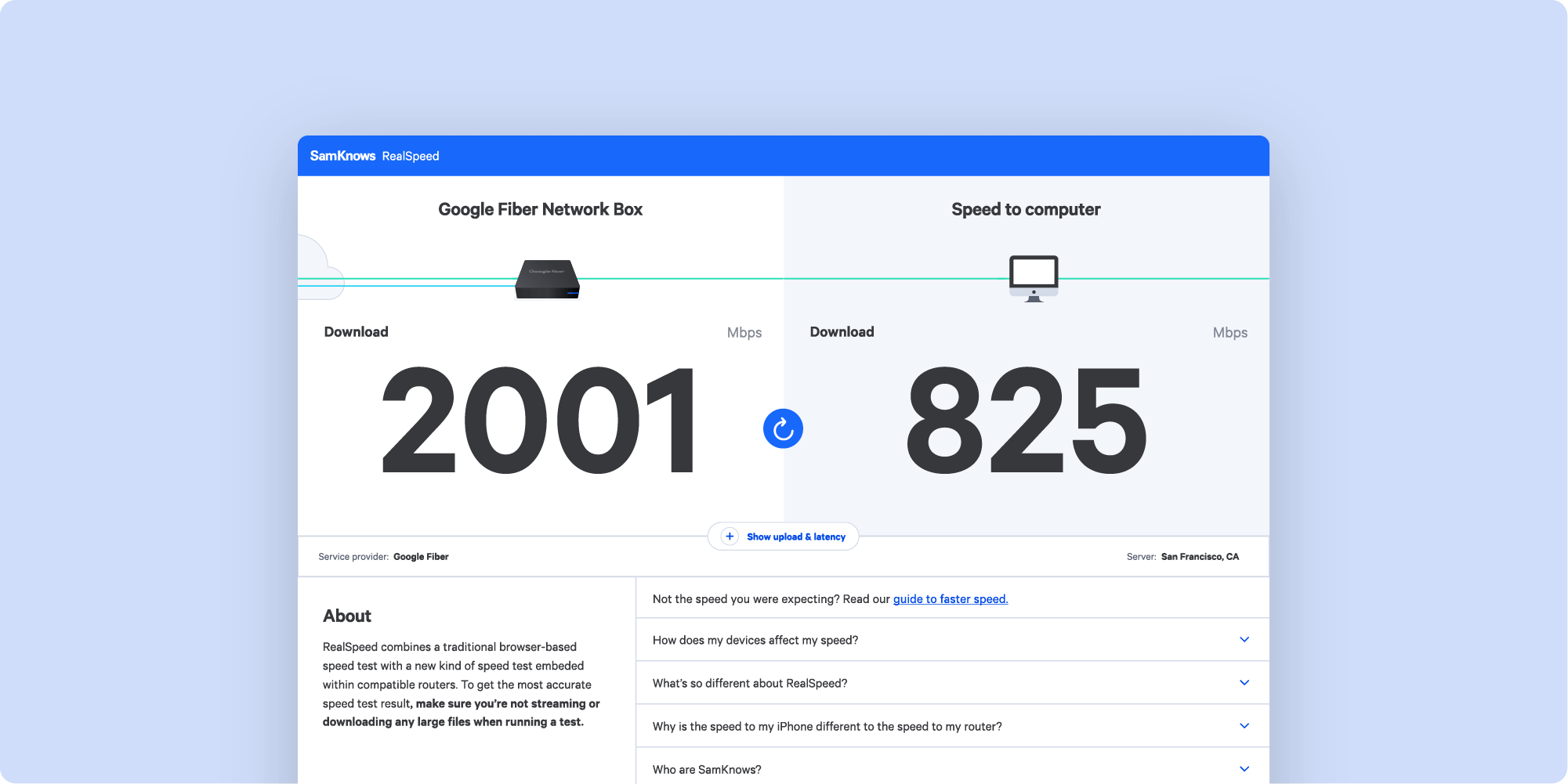 Step 4:
Understand your customers in-home internet experience so you can guarantee good performance with RealSpeed
Customers expect to get what they are paying for on every device anywhere inside their home. We know this because the root cause of over 50% of support calls is poor Wi-Fi performance inside the home. It's not widely understood that the speed you provide into the home isn't the same as the available speed on devices connected via Wi-Fi. Given that Wi-Fi is the most popular method of connecting internet enabled devices in the home, this is a big problem.
Our RealSpeed test can really help as it shows the problem by running two separate speed tests, one from the router and one from the device being used, and then presents the results side by side for easy comparison. The test can also identify device bottlenecks when the hardware and software configuration of the device is limiting the available speed.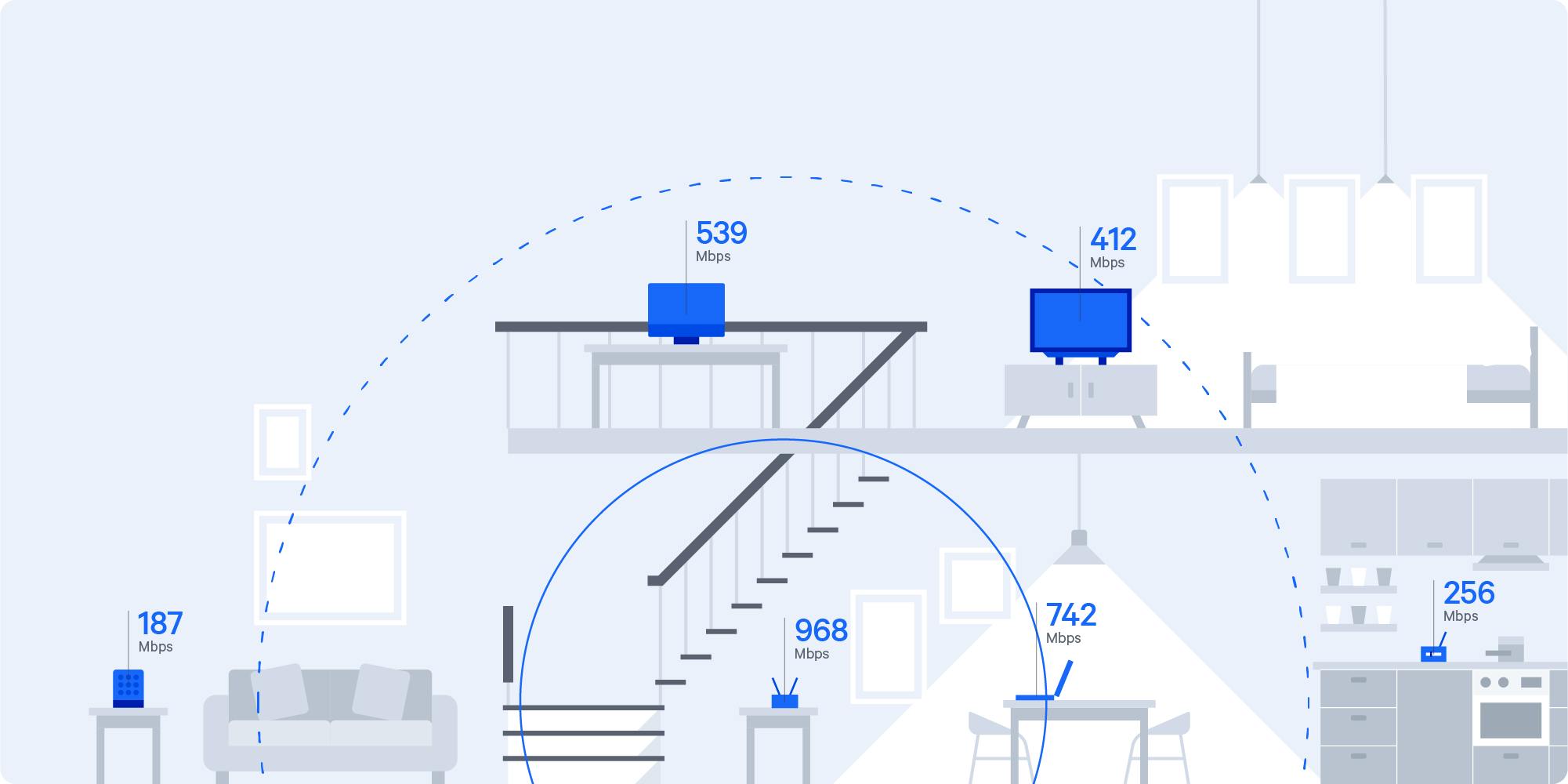 It's not widely understood that Wi-Fi performance is not uniform around the home
It's really easy for you to activate RealSpeed for your customers if you have integrated the SamKnows Agent into the customers' routers. And it's straightforward for customers to run a RealSpeed test simply by visiting www.samknows.com/realspeed. The test allows customers to self-diagnose blackspots of poor Wi-Fi performance inside their home and can be used by your support team to upsell Wi-Fi mesh systems to boost your customers Wi-Fi coverage.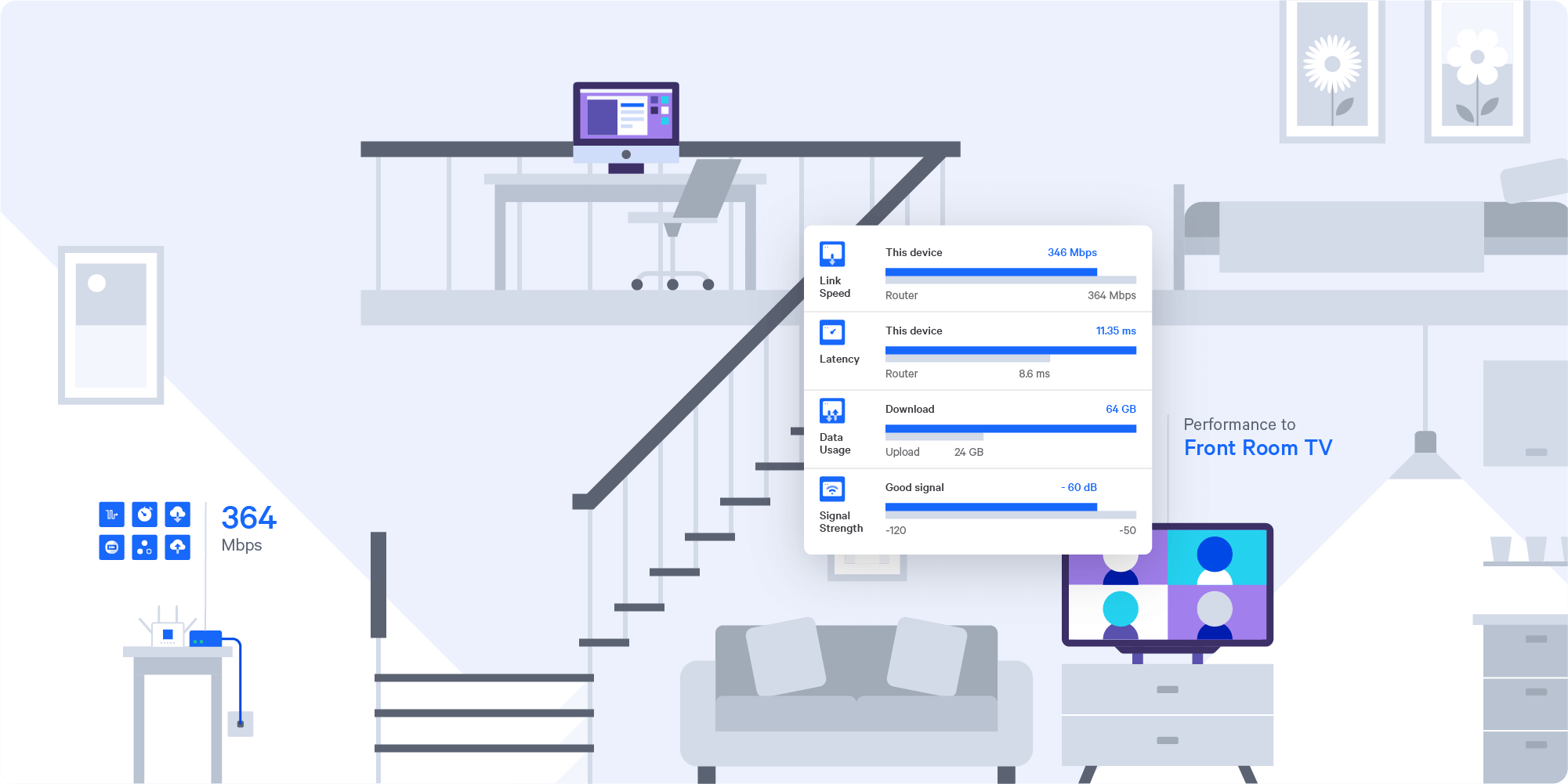 Our suite of new in-home tests can measure the performance of every internet enabled device connected to the home network
Customers' reliance on broadband has increased over the last few years, and speed is no longer enough to reassure customers of a good quality service. Understanding your customers in-home internet experience and being able to guarantee good performance is what customers now want and expect. SamKnows is rolling out a suite of new in-home tests that will give you full visibility of your customers in-home performance and allow you to troubleshoot  customer experience issues beyond your own network. 
- - - - - -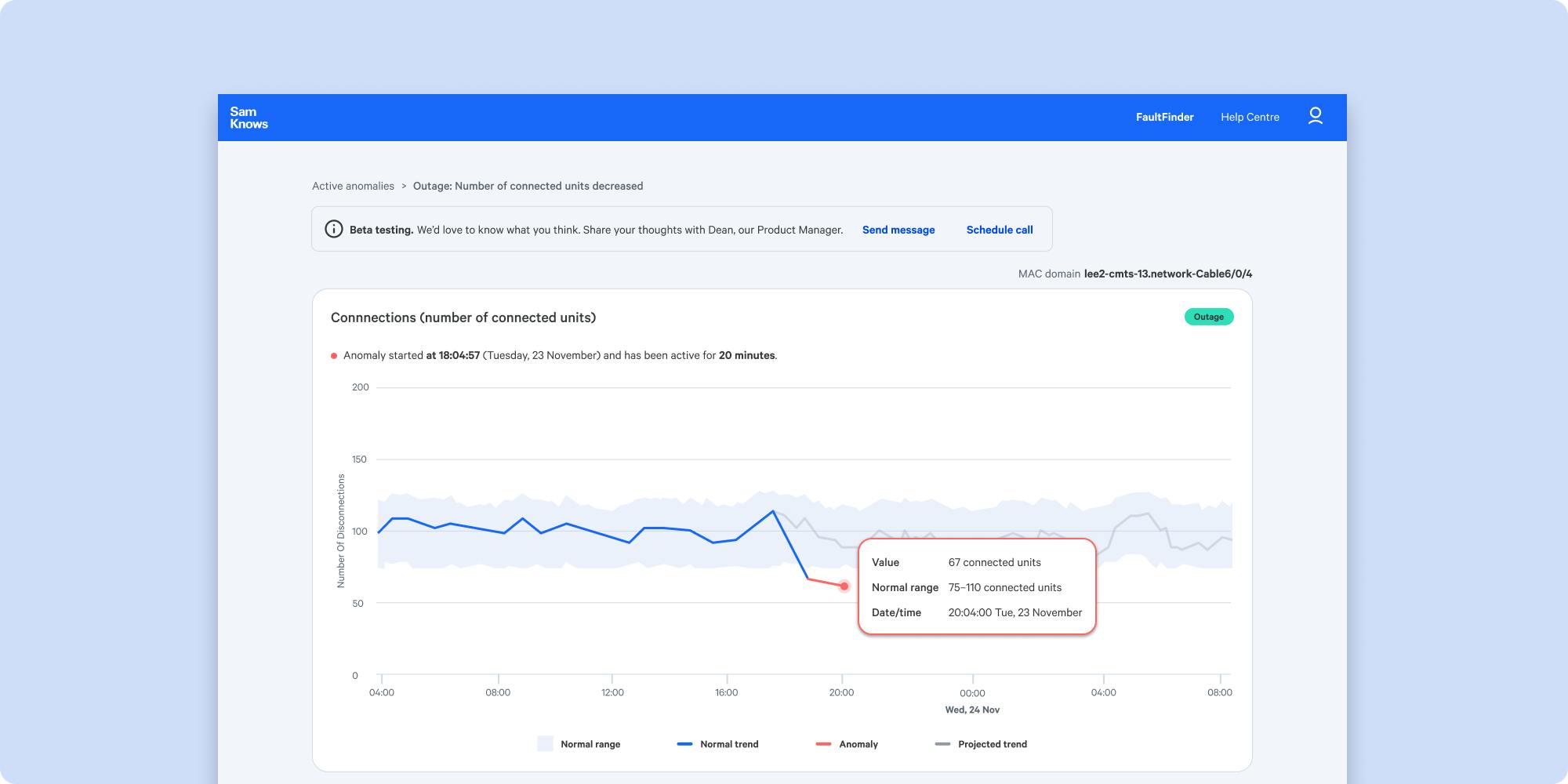 Step 5:
Meanwhile, FaultFinder finds and fixes faults giving your customers the most reliable experience
Your customers don't care about your network, all they care about is the quality of Netflix when they sit down to watch a movie in the evening.
FaultFinder is designed to help you ensure that your customers receive the best possible internet experience all the time. FaultFinder tracks in real time the cumulative end-to-end QoS (quality of service) and QoE (quality of experience) performance of your entire customer base, automatically looking for performance anomalies that deviate from the norm.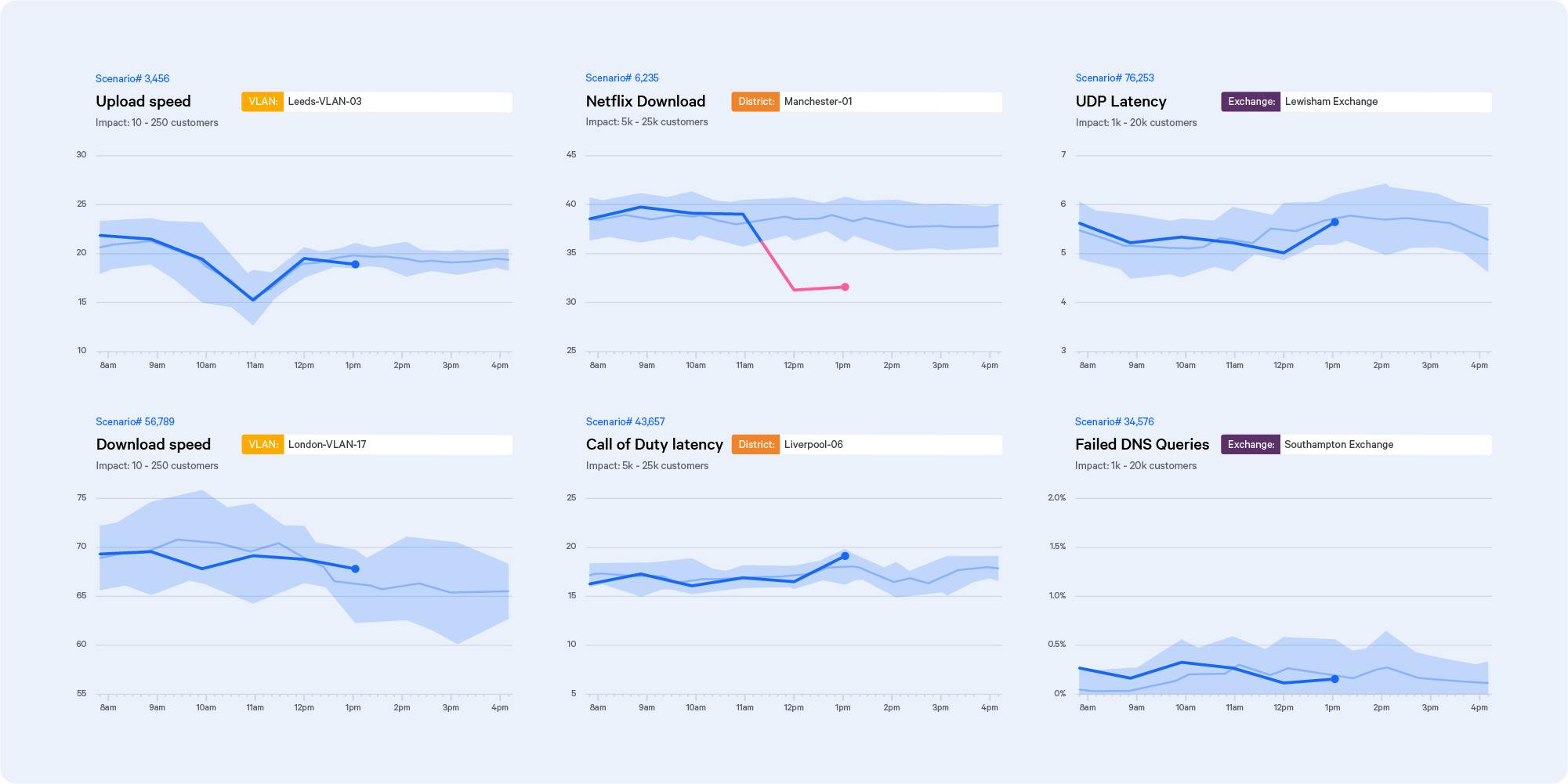 Examples scenarios that FaultFinder can monitor
When an issue is detected a notification is generated with the root cause automatically pinpointed and the impact on your customer base calculated. This allows your teams to size the impact of each anomaly so you can prioritize the biggest impacting faults first.
- - - - - -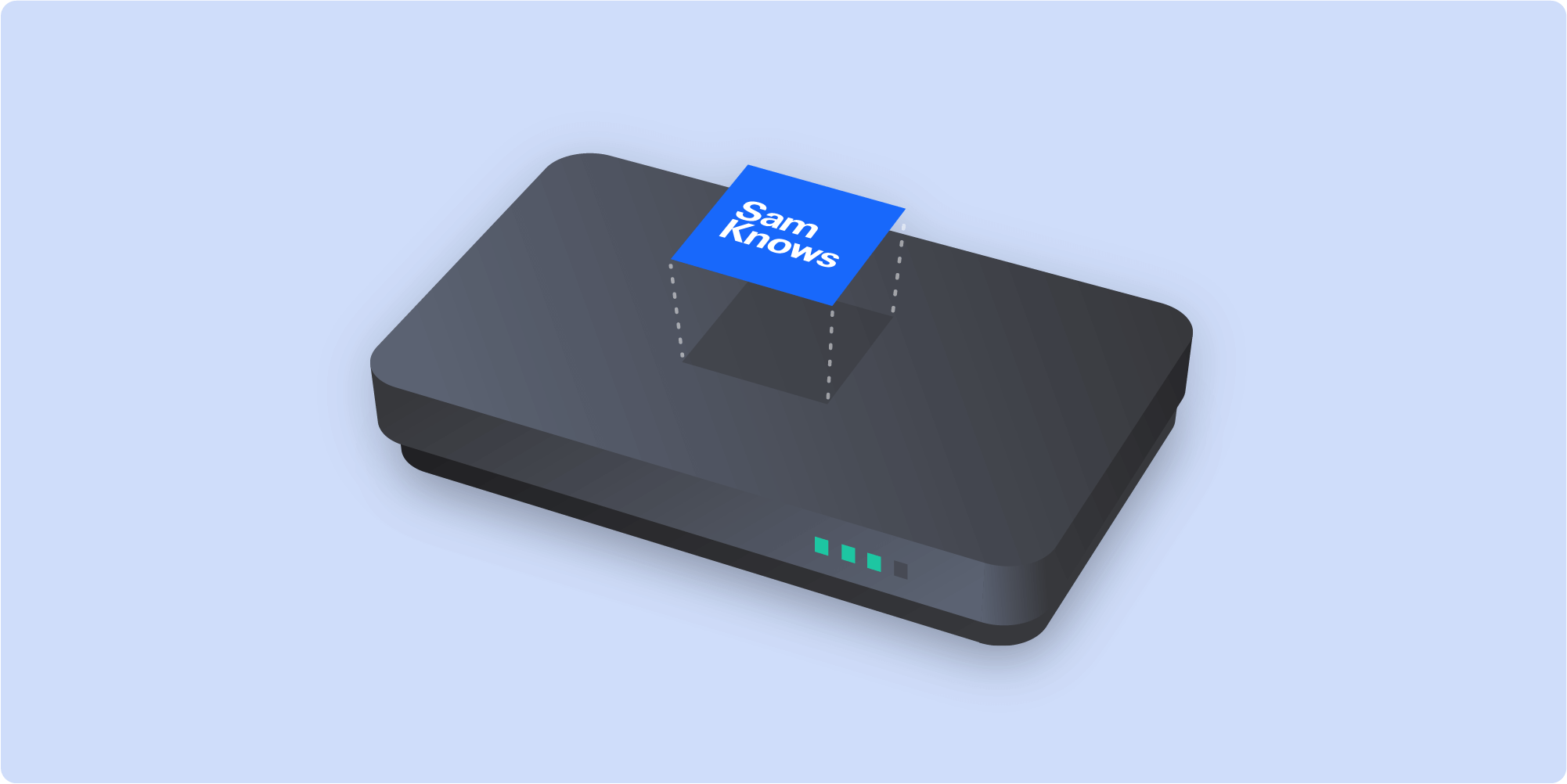 A solution built for you to give your customers a better experience
The SamKnows Agent offers many ways to give your customers a better experience, by giving you the ability to see your full end-to-end network performance, clear customer confusion, prevent performance downturns, save on expensive call-outs, and demonstrate you comply with regulations without paying for additional hardware.
Our sales team at SamKnows are experienced in providing bespoke measurement solutions that perfectly suit your needs. We would be delighted to discuss your requirements and demonstrate how we can help you. Please contact our sales team for more information.