More positive calls with your customers
ConstantCare is a tool designed to help you understand your customers' internet problems quickly. Often when a customer calls it's as a last resort and they can be frustrated when they speak to you. Being able to identify the customer's issues quickly can turn a potentially difficult call into a much more positive experience for your customers and more importantly for you.
Solve problems quicker, so you have a stress free day
Up until now it's been tricky for you to determine if the SamKnows Agent was disconnected from the internet. So you weren't able to pinpoint the problem, causing further frustration to your disgruntled customer. Now we have updated ConstantCare so it is really easy to identify if the SamKnows Agent is disconnected. And if it is, ask the customer if they have unplugged their Whitebox or router, which houses the SamKnows Agent.
Now you can solve your customers' disconnection problems quicker, keeping them happier, and your stress levels down. Happy days. 
How you can spot if the SamKnows Agent is disconnected
A new banner will appear at the top of the page explaining the (SamKnows) Agent is disconnected from the internet, and for how long. This will be there the moment the page loads.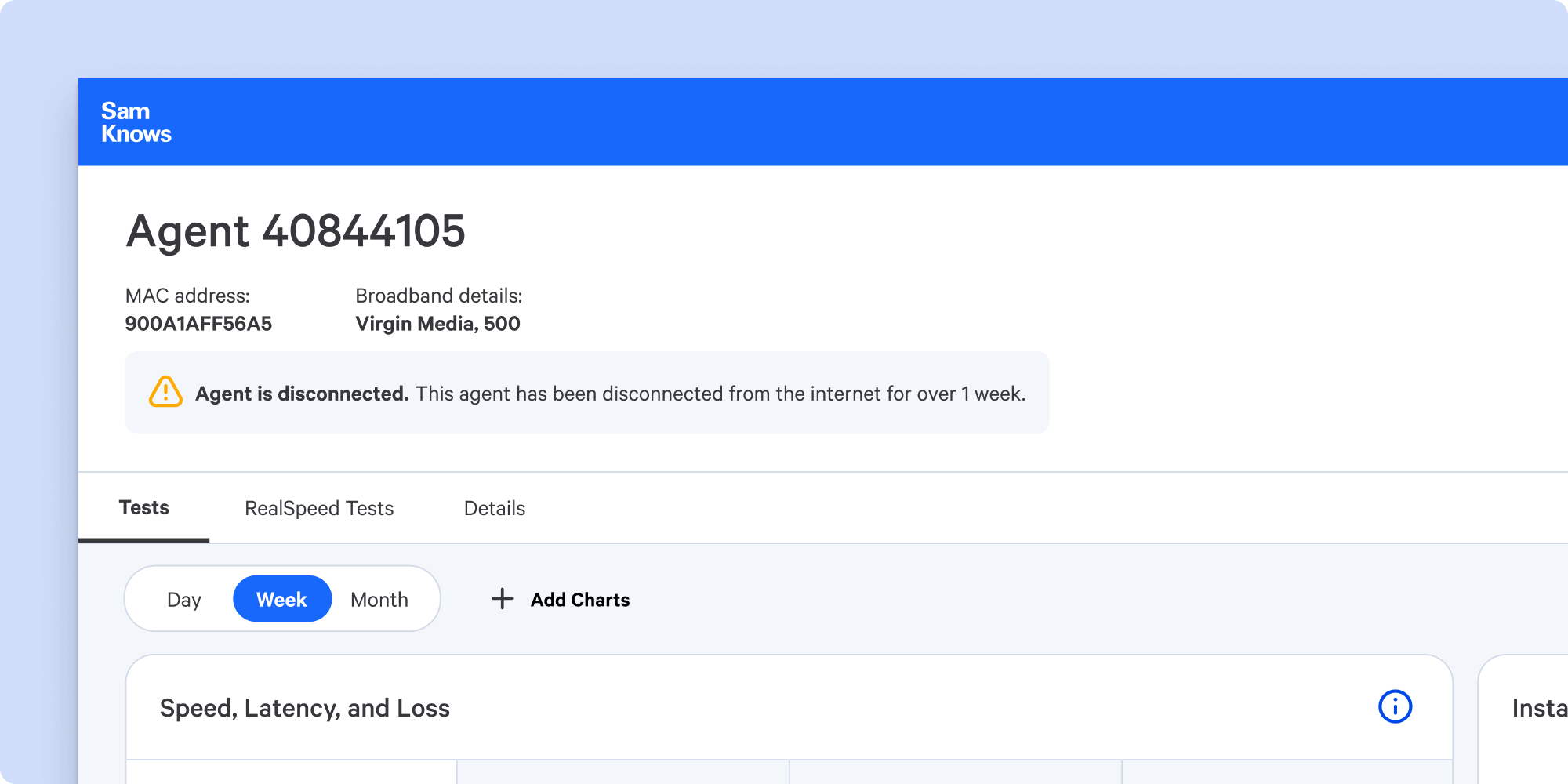 The Speed, Latency, and Loss chart will now show gaps for days where the Agent is disconnected and there are no measurements. Previously the days with missing measurements were hidden, as the two adjacent days were joined together.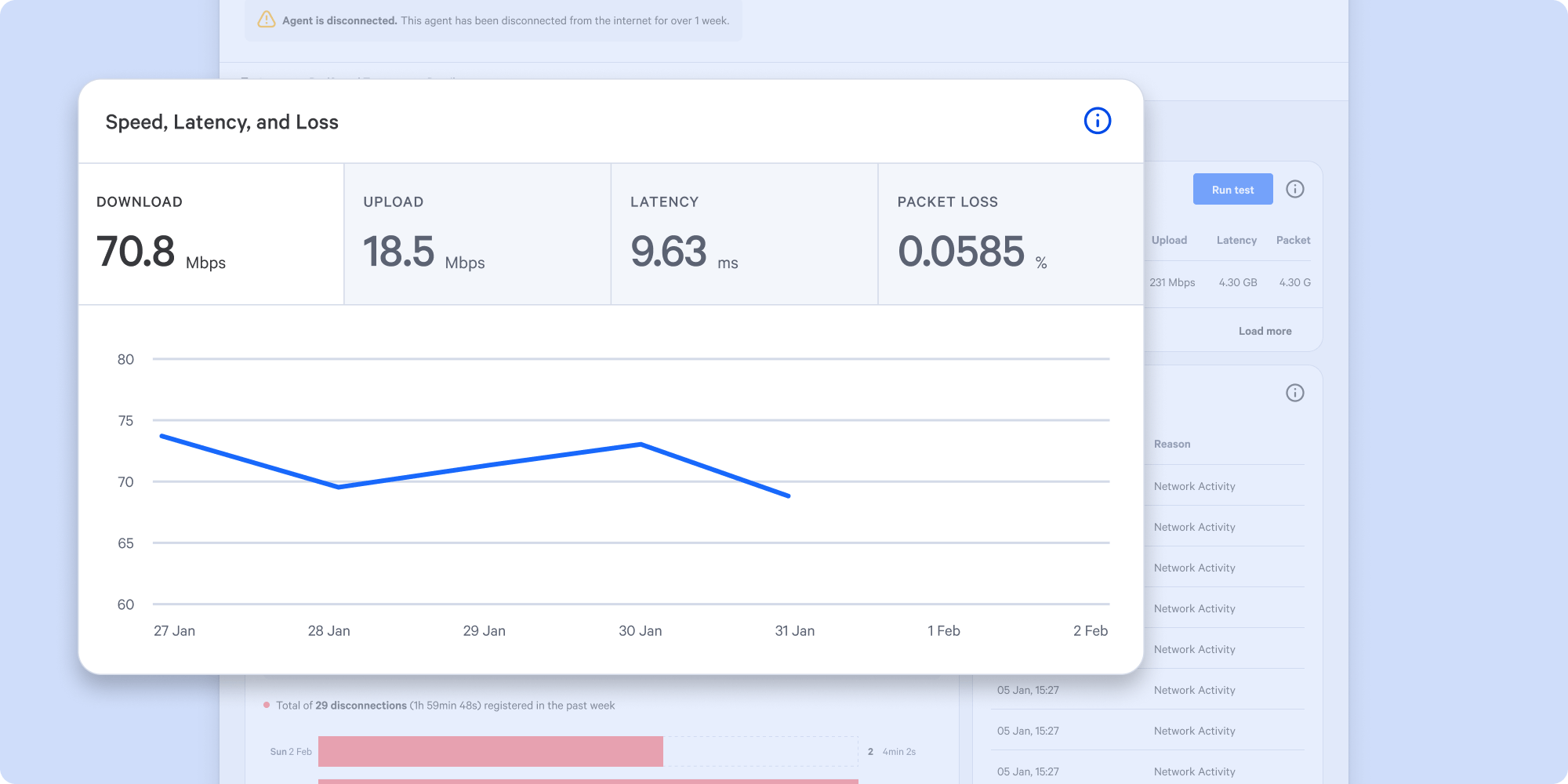 We've updated messaging in the disconnection chart, and included a new way to show when the SamKnows Agent has been disconnected for even longer than the time period you're viewing.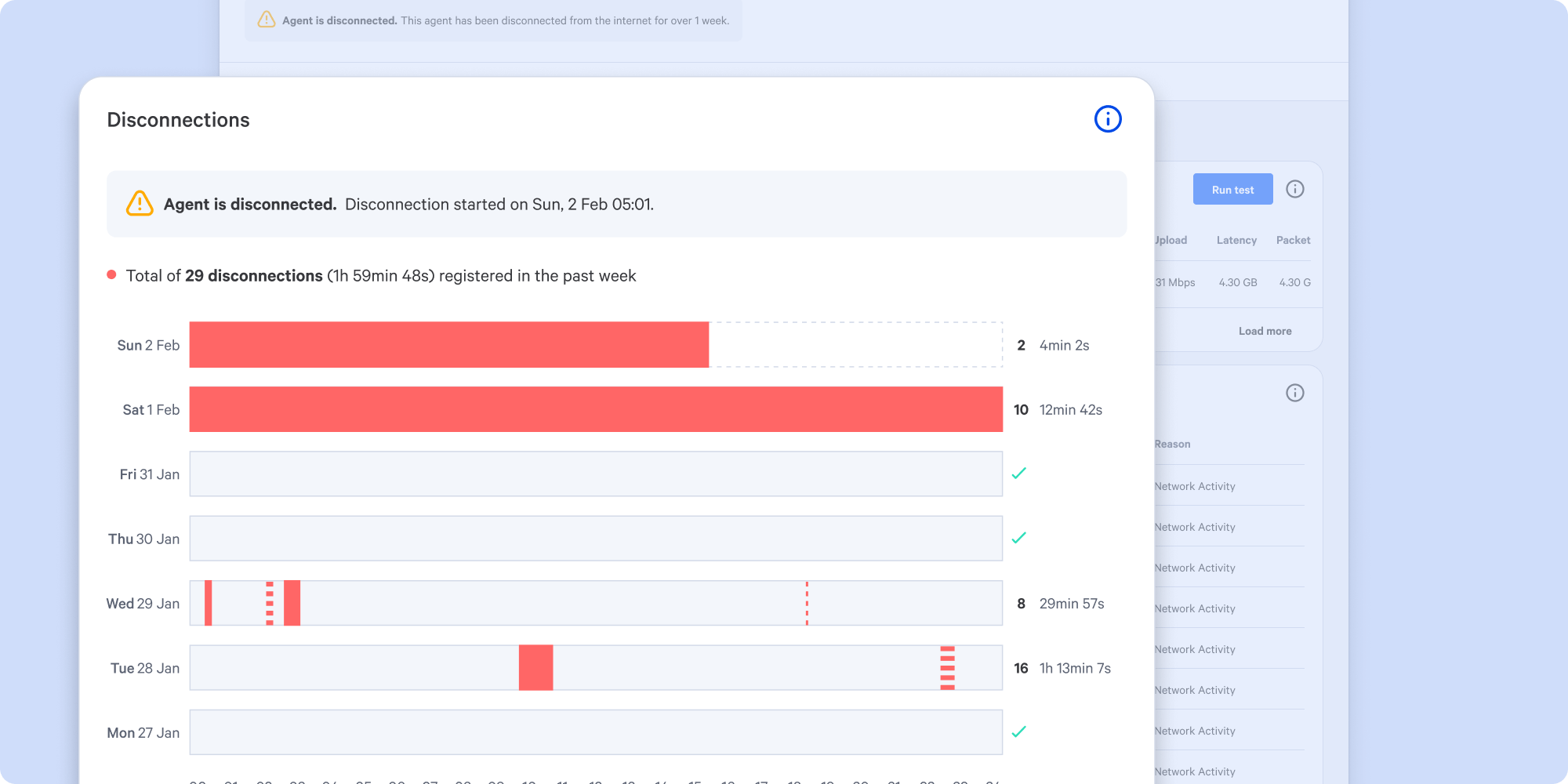 - - - - - -
Do you want to resolve customer queries faster?
We are continually improving our ConstantCare dashboard to make it easier for you to understand and identify customers' broadband problems swiftly. Why not get in touch and request a demo of ConstantCare.