Changing offices during the pandemic is an interesting task. During lockdown, we've completely reimagined what a work-space entails. After adjusting and maintaining success as a company all from home, now that we have the option, many of us are looking forward to having in-person meetings and the dedicated work-space of an office.
For SamKnows, our previous London office lease expired during lockdown, and we were left to hunt for a new space – an exciting prospect that led us to ask, what is the role of an office in a post-pandemic time?
For our new London office, we want to create the next generation of work space for growth at SamKnows. Life is better when you work in considered, inspiring and authentic spaces that free people to do their best work. We asked everyone in the company and put together our thoughts on an ideal work space, and what that would look, and feel like.
Our vision
An inclusive workspace that facilitates new agile ways of working and that encourages people back to the office; a home for the business that is an inspiring destination, a communal and diverse experience that offers all the facilities that home cannot.
Status quo
After our previous London office lease ran out (afterwards, the building was also demolished!), we set up temporary digs at WeWork in Southbank.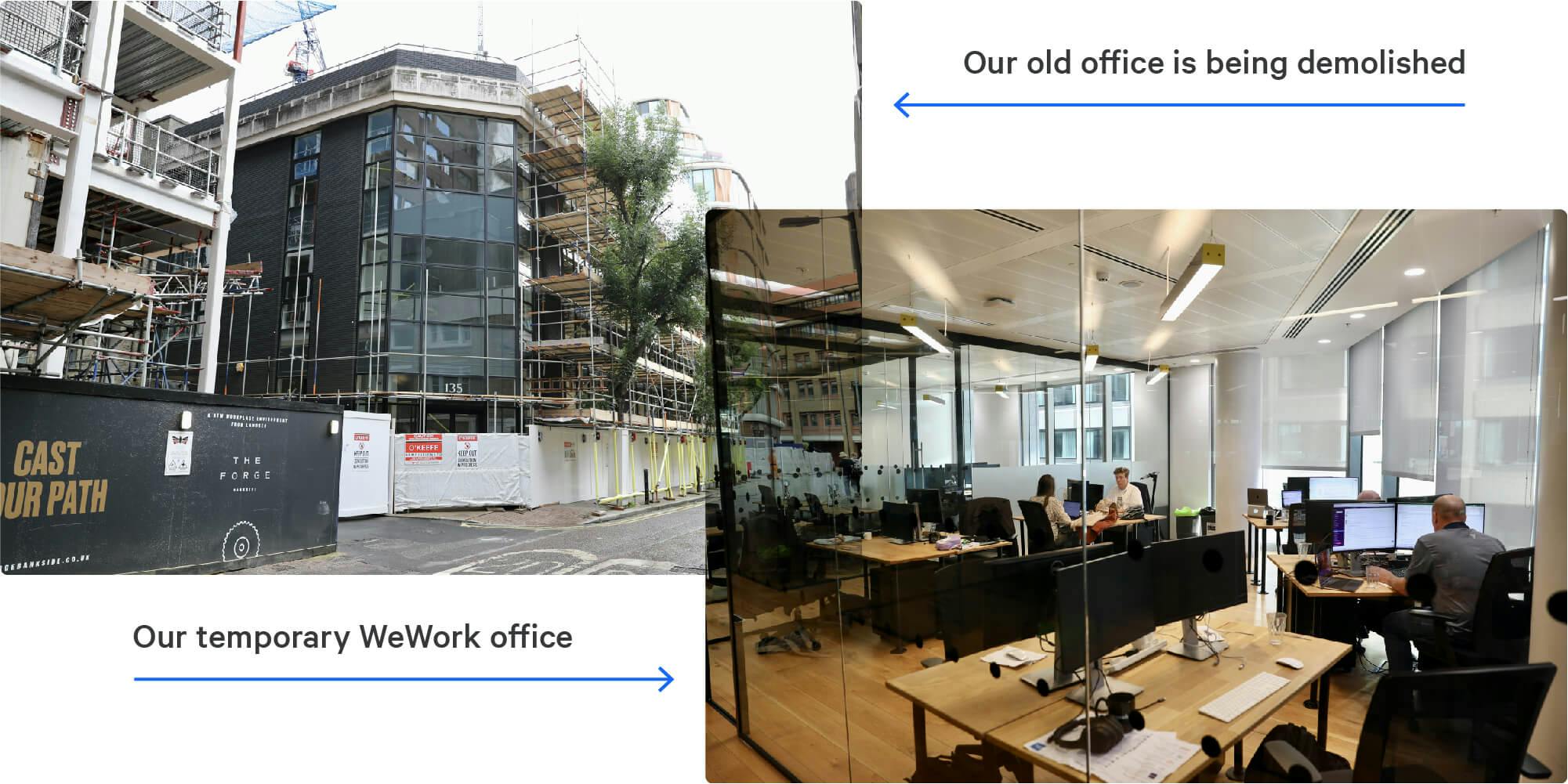 Same same but different
We've stayed around the London Bridge area since our previous office, a location everyone seemed to love! Great local scenes and very close to the enticing aromas of Borough Market. For our new office, we're still near London Bridge – but this time, the other side of the station.
The new office is set in Bermondsey. A very up-and-coming area with great amenities, a church yard for lovely alfresco dining in the summer, and a top local pub –The Woolpack, right on Bermondsey Street.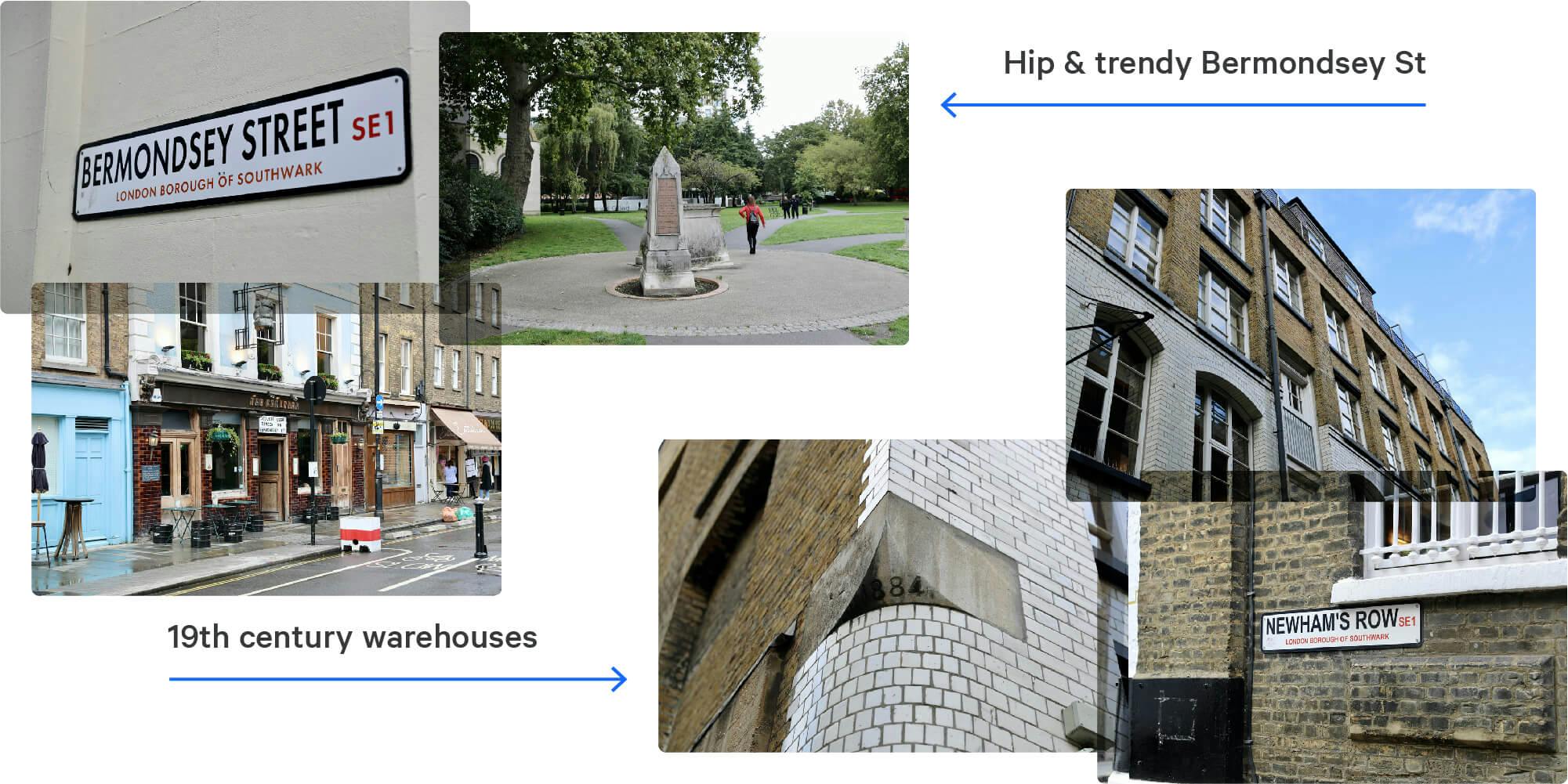 The space
The current space is set over 2 floors in an old Victorian warehouse building in Bermondsey, built in 1884. The office is on the 3rd and 4th floors of the building. There is a lift, but if you use the stairs it will help you burn about 50kcal a day – enough to enjoy a guilt-free milky coffee once you reach the top, preferably sipped on one of the multiple terraces of the top floor.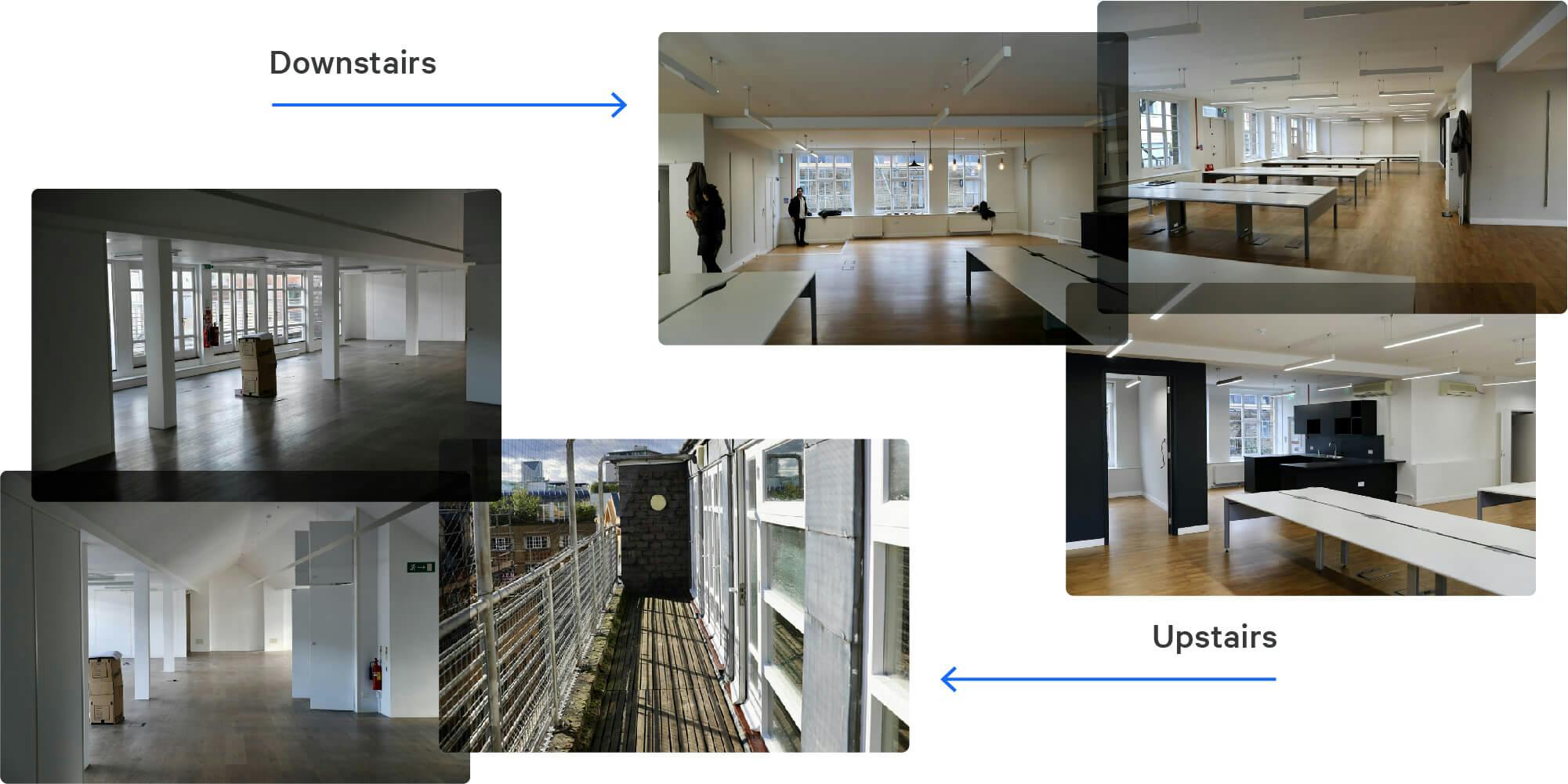 Style
SamKnows has commissioned the interior design studio trifle to help design what will be our third office since the company was formed.
The space will be bright and inspirational. Wood warmth and curves will soften the space. The features of the space will be highlighted with wooden partitions, curved doors and points of interest. Paint colours will be light and warm with occasional pops of colour. Downstairs will be a joyful working space that is light with pops of colour. Upstairs is more classic and muted in style to be cohesive in look to the lower floor whilst being notably different – thi s floor, more with the feel of a 'slick apartment'. Interesting textures to add warmth. Classic but also eclectic furniture.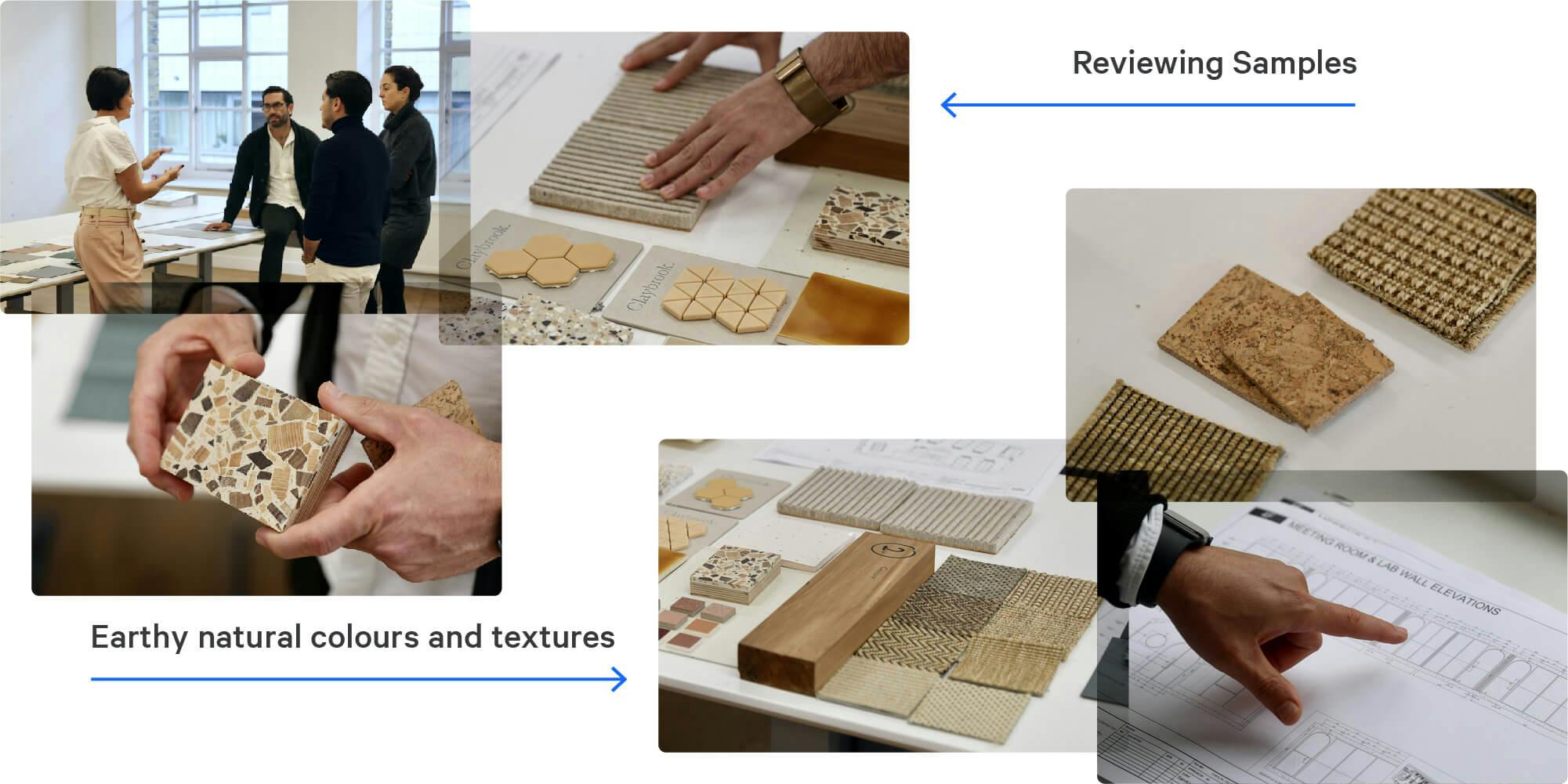 New Office plans
Plans for downstairs
We want an agile working area with a welcome area, desks, bar height co-working tables, a meeting room and plenty of storage. The kitchen area here is suitable for lunches and coffees, and outside of this it works as an open meeting area for informal catch-ups. This floor also houses the bathrooms, shower, lockers and printing facilities.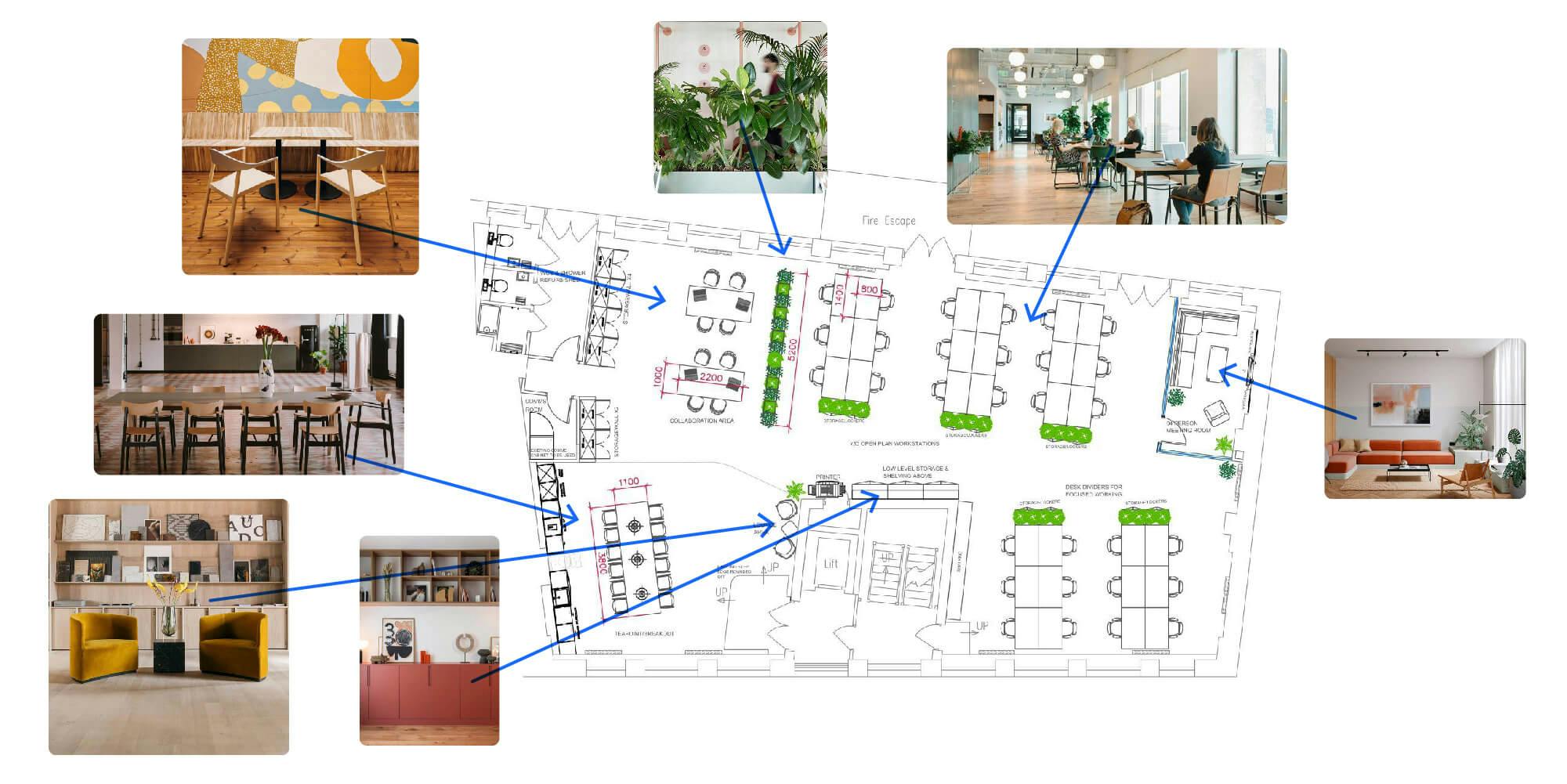 Plans for upstairs
We're aspiring for a comfortable, sophisticated and inspirational zone for collaboration including high functioning private meeting rooms, teleconferencing, the LAB and 'discovery' area for collaboration with whiteboard and screen.
The bar area on this floor can be used for open meetings during the day but by evening is a lively social space for the team to gather. This floor also accommodates a storage wall.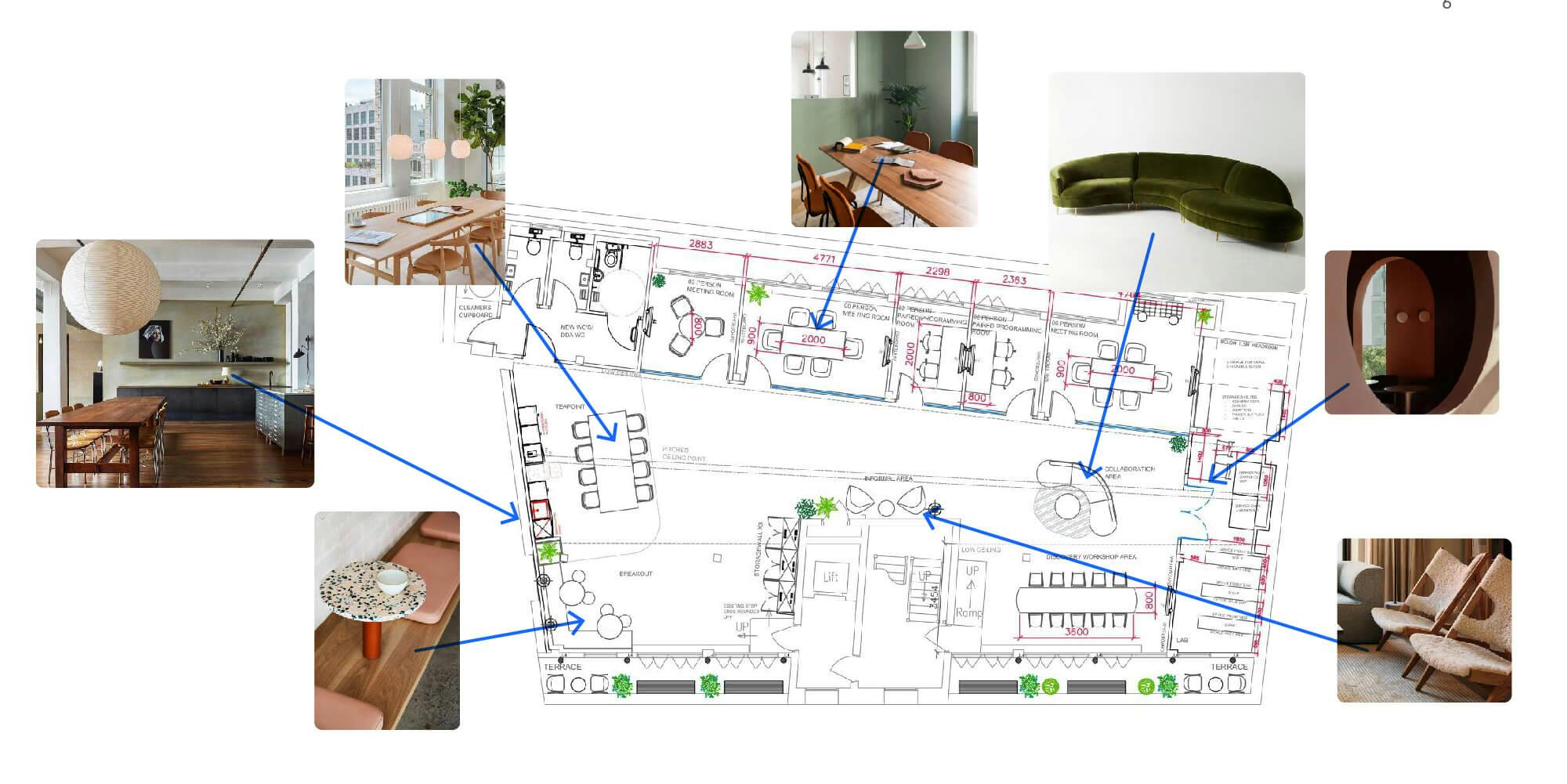 We'll be in for Christmas…
We're hoping to have the office ready around Christmas time, in line for a Christmas party, and set to allow everyone to be settled in for the new year!