About SamKnows
We measure, analyze, and visualize internet performance. We do this across entire countries, networks, homes and individual devices. Our testing methodology eliminates hardware limitations, in-home interference, and background network activity to create the most realistic, unbiased, and detailed picture of home broadband performance data available. Which is why SamKnows is trusted by government regulators and major ISPs all over the world to monitor millions of home broadband connections.
And we rely on volunteers to help us with all this.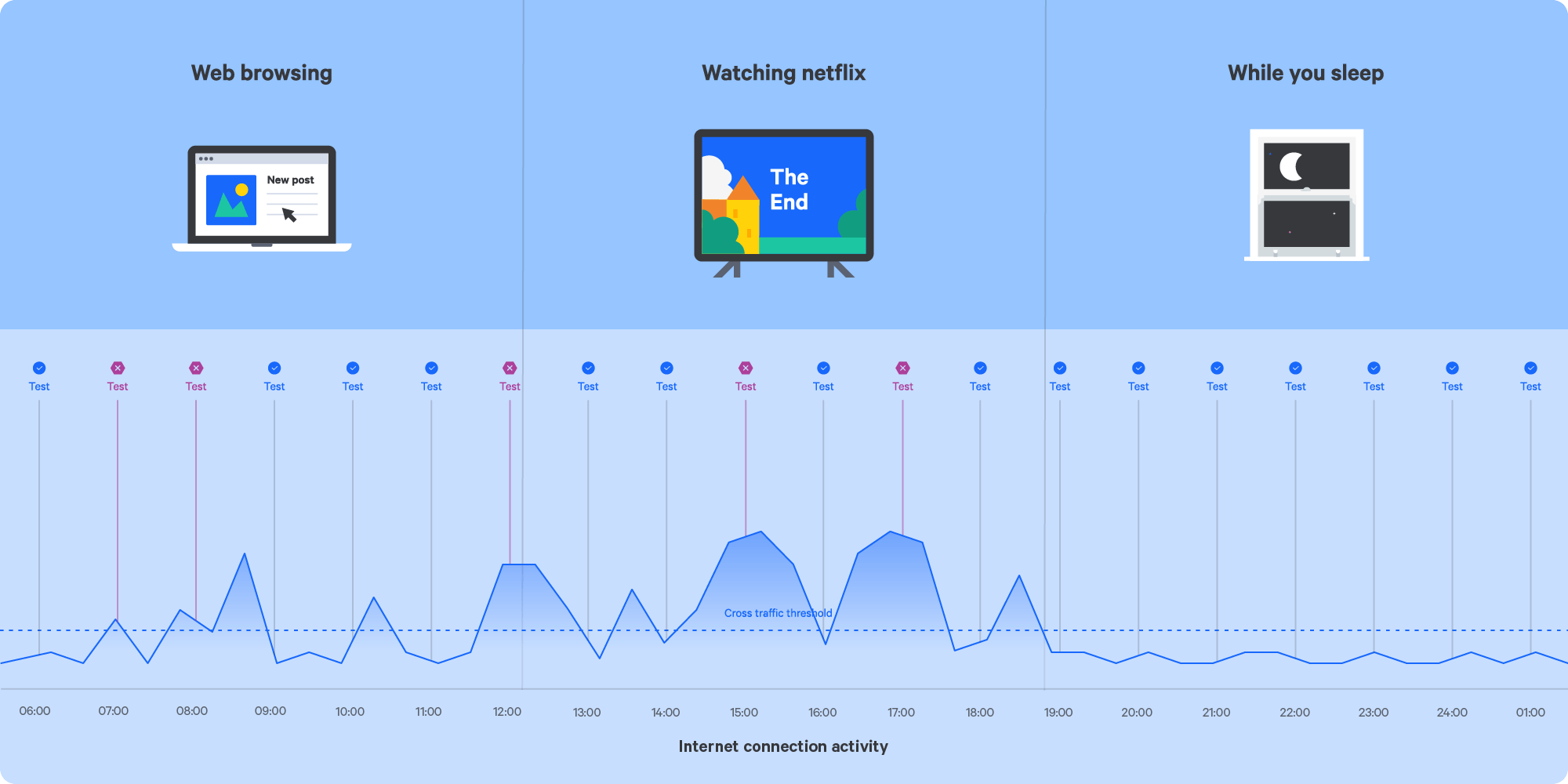 The Whitebox only tests when your connection is idle so that the data is 100% reliable and so that the test will never interfere with your internet usage 
What's in it for you as a volunteer?
Become empowered
Use ConnectedHome to track your historic performance and spot if there are any ongoing issues. Then challenge your ISP to fix them.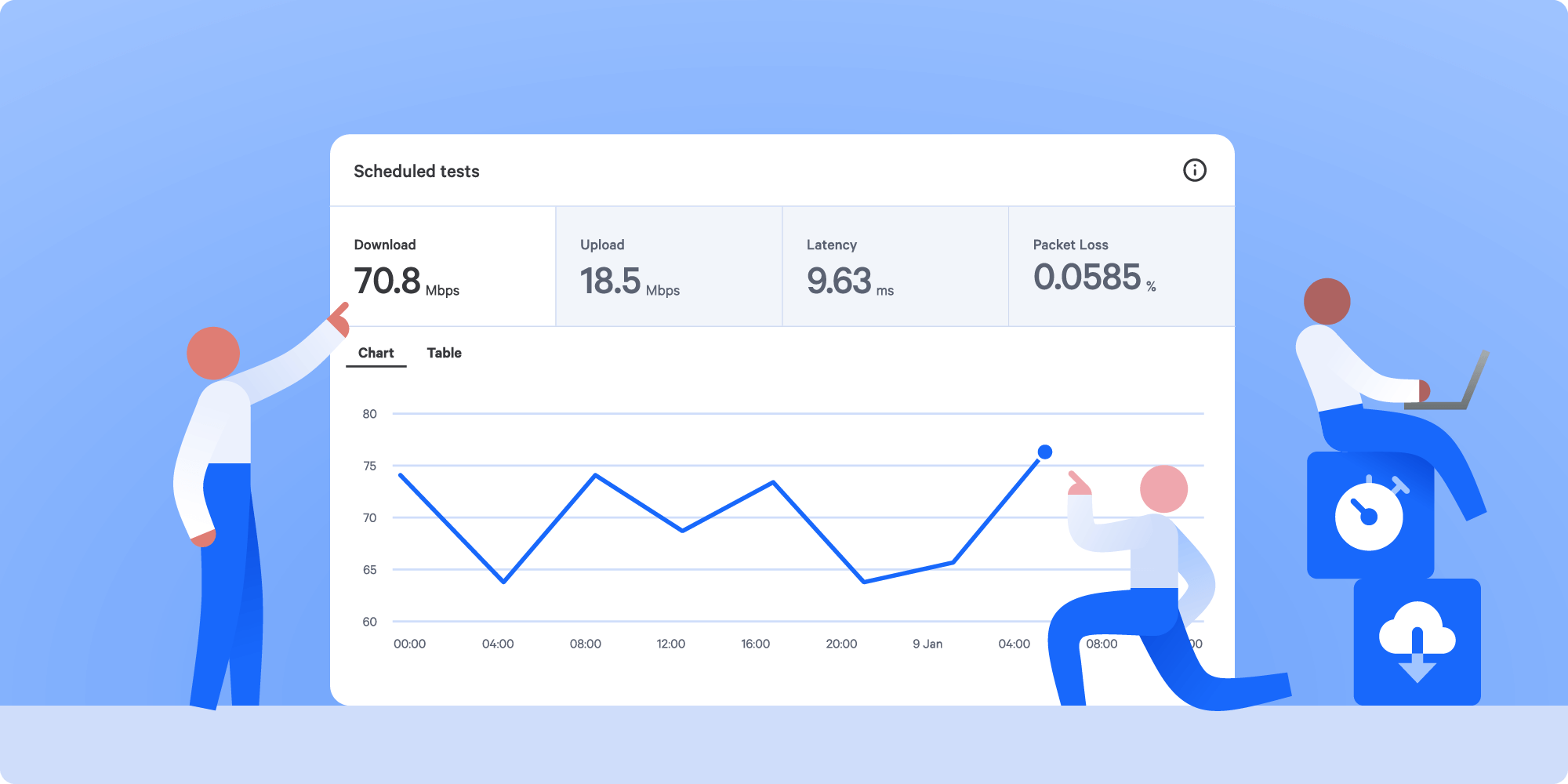 Monitor your internet performance over time to spot intermittent problems and track long term trends
Become a Wi-Fi wiz
RealSpeed helps you identify if your Wi-Fi is working as it should, by letting you know if your internet woes are due to factors inside or outside your home.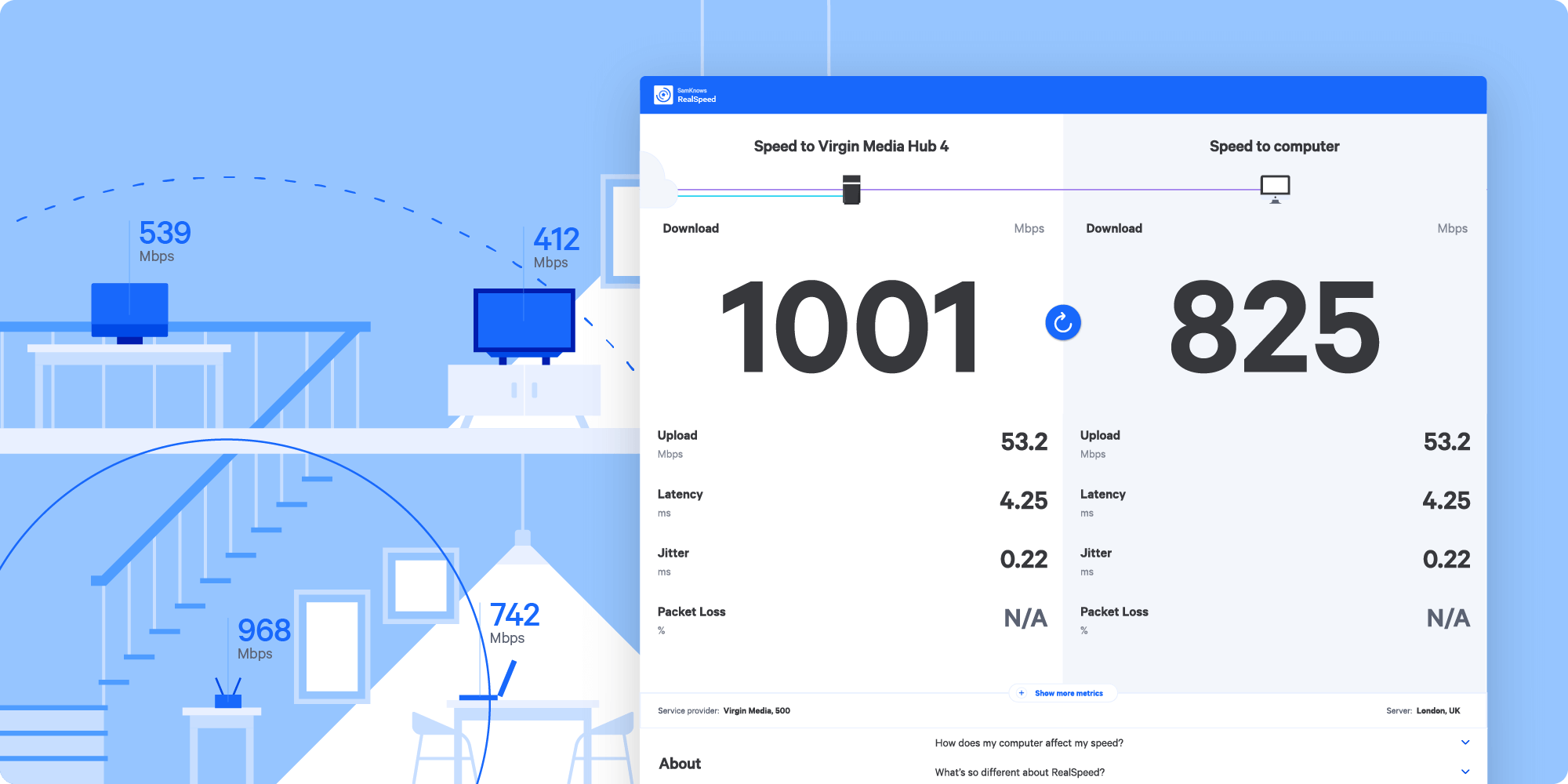 The impact of poor Wi-Fi signal can create a performance bottlenecks within the home, it is by far the most common problem home internet users will face.
Relax, we'll let you know if anything needs your attention
Each month we'll send you a handy summary of your internet performance for peace of mind. We'll let you know if anything needs your attention. You don't have to lift a finger.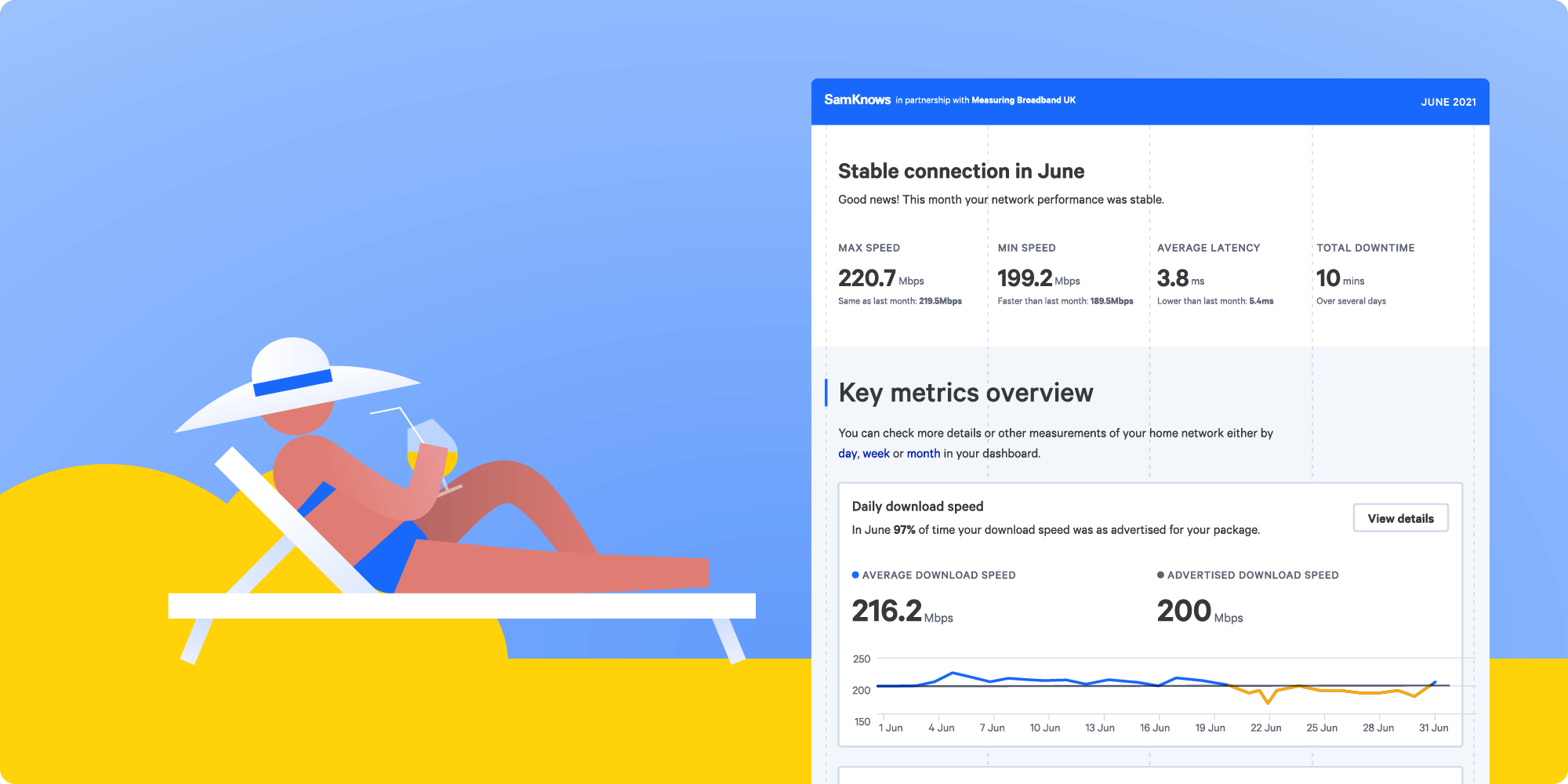 For many volunteers, the monthly summary is all they need for peace of mind.
- - - - - - - -
Become an internet improver in 5 easy steps
Step 1 - Sign up for a free ConnectedHome kit
It's simple. Fill in your details, your ISP and the broadband package you have at home.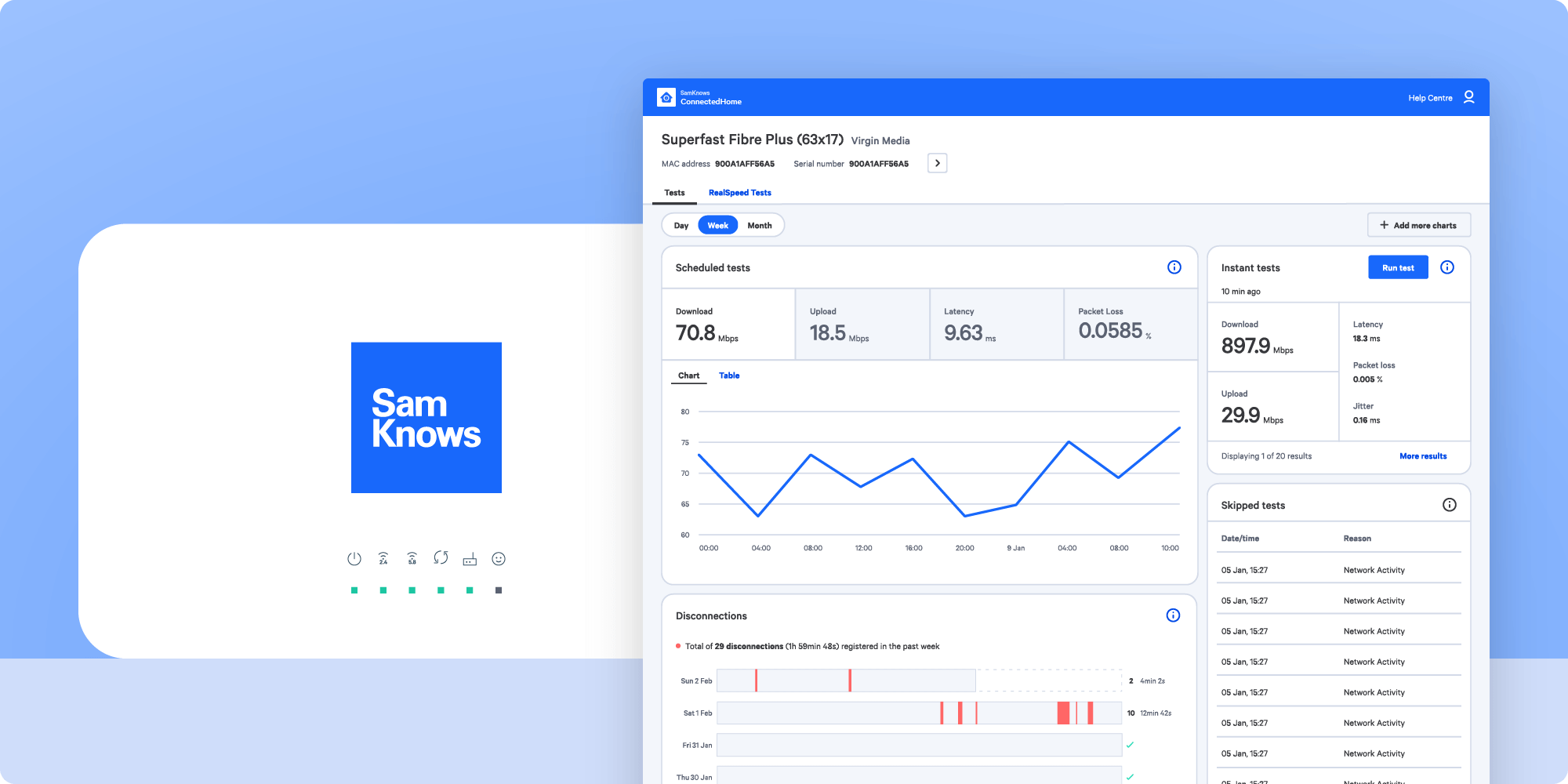 The ConnectedHome kit is a complete home broadband monitoring solutionStart measuring
Step 2 - The Waiting List
We stagger Whitebox dispatches, so you'll be put on a waiting list to help. We will also check that your broadband package is part of the project plan. And we'll let you know as soon as we can if you've made it to the Volunteer List. 
Don't worry, you don't have to pay for the ConnectedHome kit, thanks to the regulators who have covered the cost. They're also subject to availability, so be sure to register your interest.
Step 3 - Getting your Whitebox
Your Whitebox will be mailed to you. Connect it to your router and plug in to a socket  – it'll only take a few minutes.
By connecting to your router, your Whitebox removes all in-home factors that are out of your ISP's control, such as poor Wi-Fi, and only measures the quality of performance delivered to your home.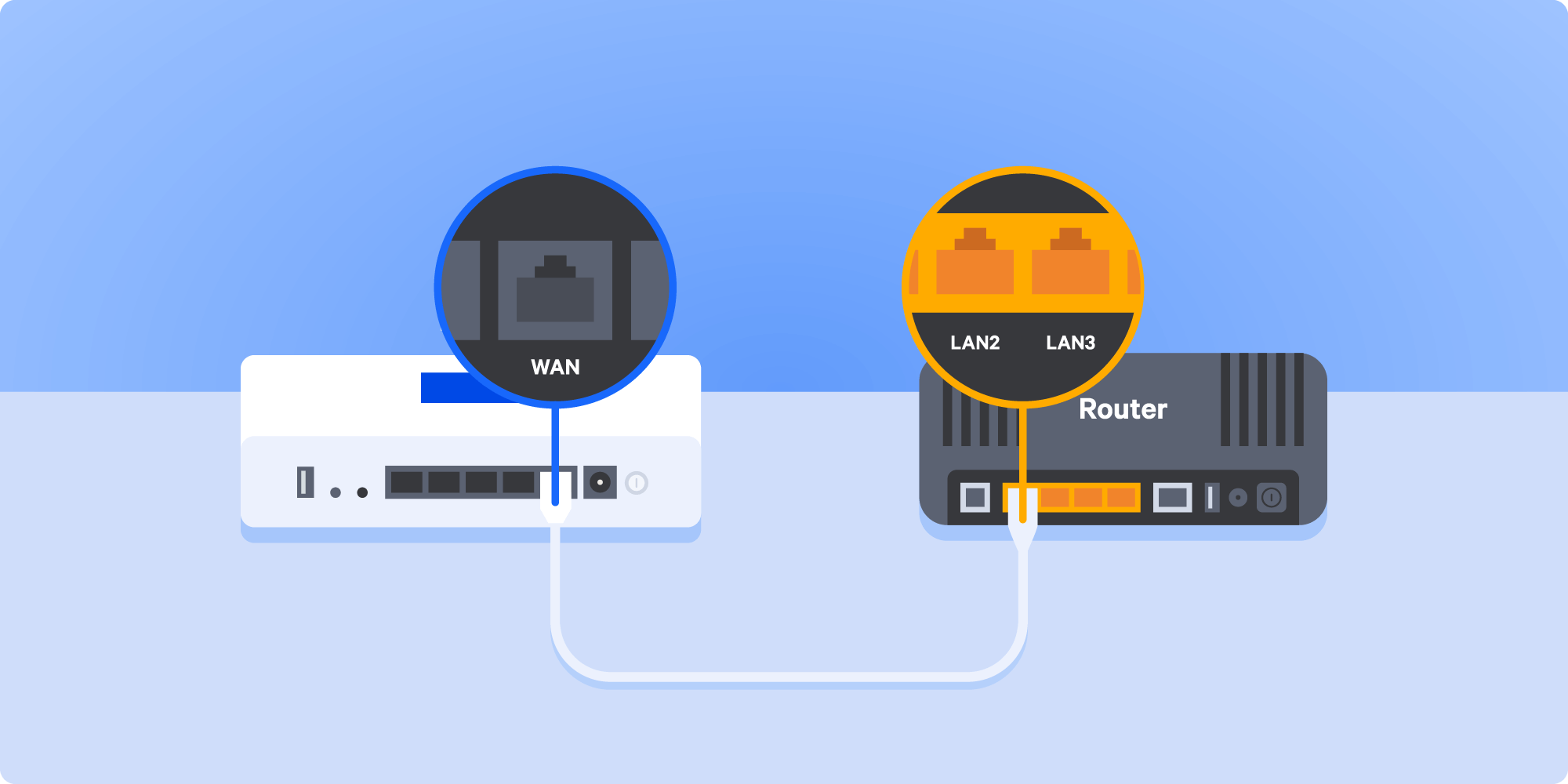 The SamKnows Whitebox connects to your existing router and runs automated performance tests when you're not using the Internet to ensure your test results are as accurate as possible.
Step 4 - Check your performance
Log into your ConnectedHome dashboard, to see all your performance data. See if your broadband speed is in line with your package's advertised speed. Spot intermittent problems, and if performance changes, pin point when the change occurred. See at a glance any ongoing or historical disconnection events on your connection. Check your real time performance even when you're not at home with the Instant test. Analyse dozens of Quality of Service and Quality of Experience metrics that could reveal hidden bottlenecks that affect your internet experience.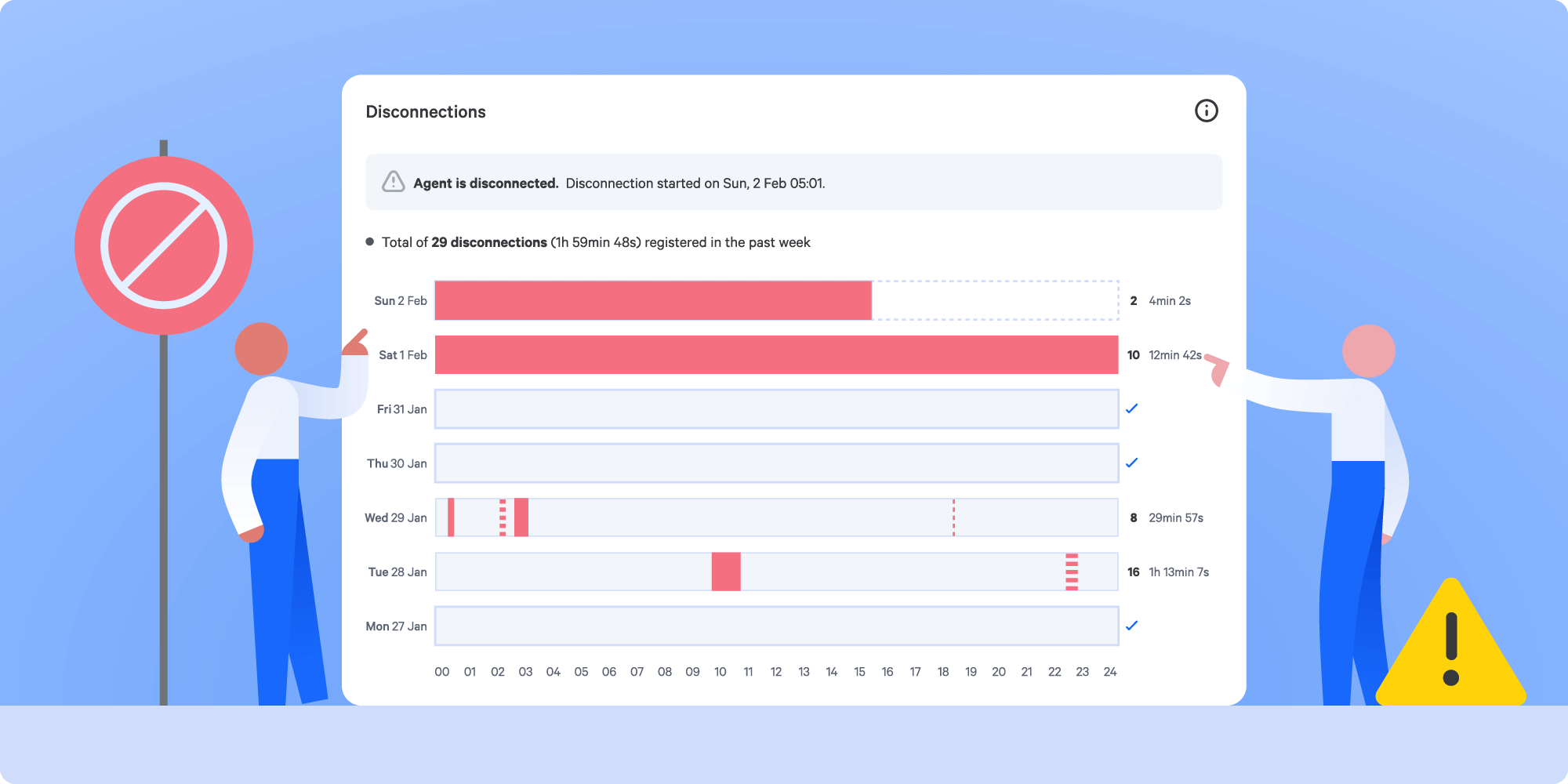 An unstable connection with lots of disconnections can be very frustrating to use, and very hard to capture with a traditional speed test. The disconnection chart visualizes your internet consistency at a glance.
Step 5 - Review your monthly email
Check out your monthly email to see a summary of your Internet performance over the last 30 days, and check out the tips on how to use our products to make improvements.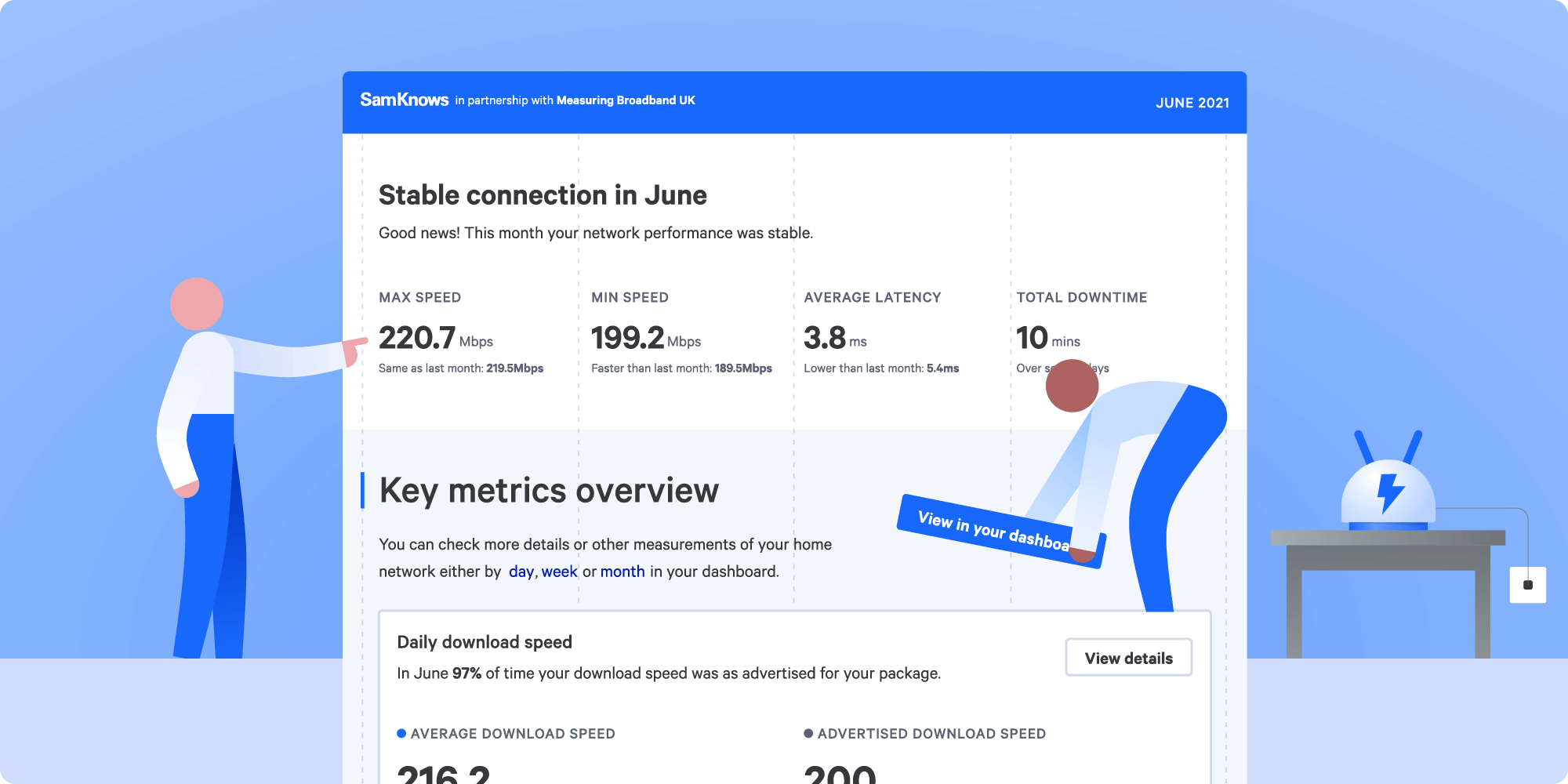 We'll let you know if anything needs your attention. You don't have to lift a finger.
- - - - - - - - -
We need you
Without your help we wouldn't be able to monitor internet performance anywhere. We wouldn't be able to conduct the national studies, which we currently run across 6 countries. These studies help the national governments and regulators understand the nation's current internet performance, and help them focus on where to make improvements. By volunteering, you can help government regulators pitch for funding for internet improvements, or initiate regulations that benefit the nation's citizens.
Interested in becoming a volunteer?
Our Whitebox and the ConnectedHome dashboard are supplied free of charge to volunteers in our national broadband studies. We are currently recruiting volunteers in the following countries: America, New Zealand, Australia, Saudi Arabia.