Helping you have productive and positive calls
ConstantCare is a tool designed to help you understand your customers' internet problems quickly. Often when a customer calls it's as a last resort and they can be frustrated when they speak to you. Being able to identify the customer and their issues quickly can turn a potentially difficult call into a much more positive experience for your customers and more importantly for you.
- - - - - - -
Our changes mean less time on-hold
ConstantCare home now easier to navigate
All the functions you need to find and help your customers can be found in our ConstantCare dashboard. We've now improved the look of the landing page; incorporating easy to understand imagery and our SamKnows colours and branding. And to really help you on your way, we've included an overview as to what ConstantCare is and how you can use it, with some extra tips if you need them.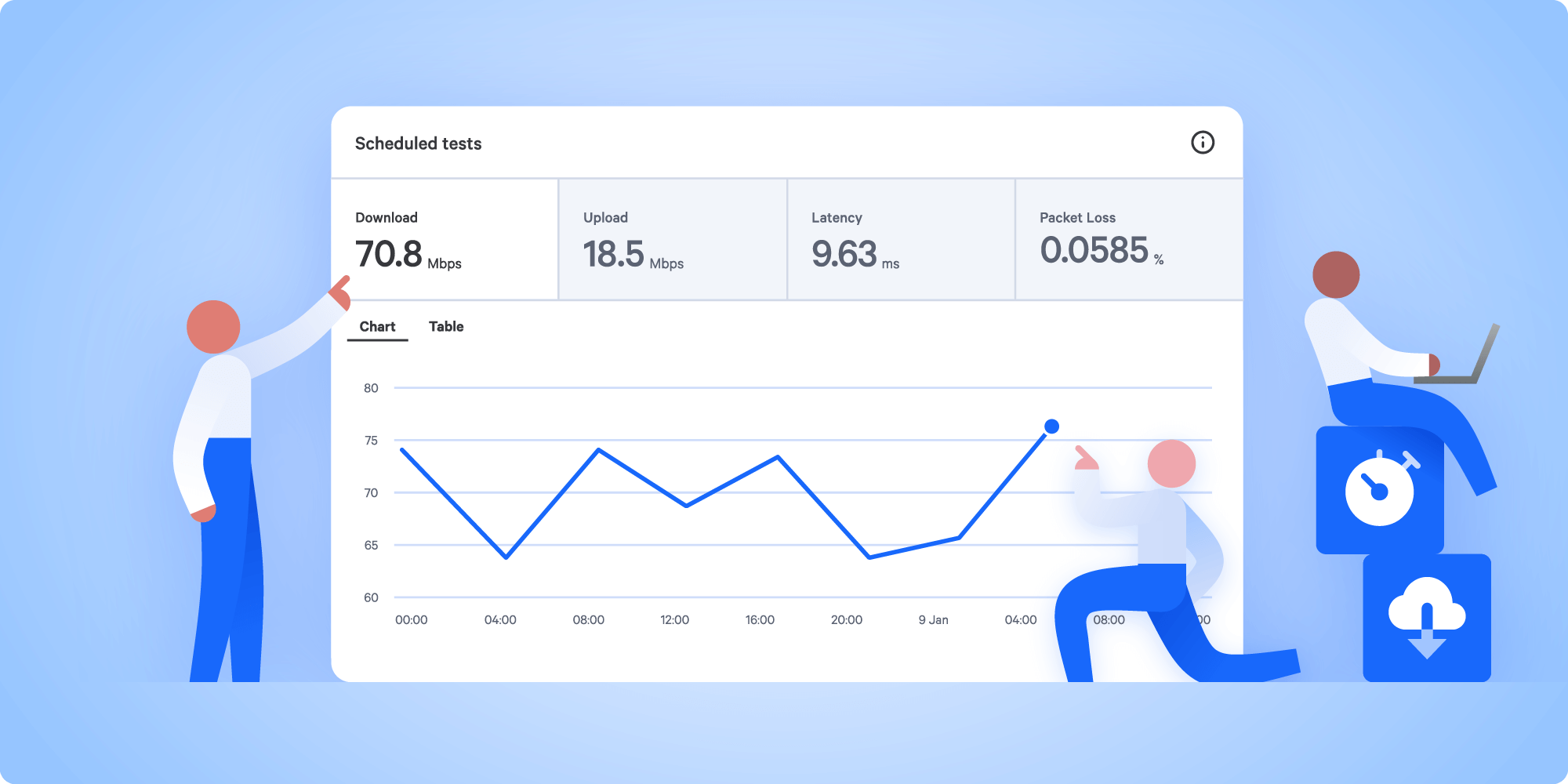 Removing irrelevant details for better focus
We're making sure you can access what you need quickly and easily by removing functions that you don't need. So we've introduced a fresh new search functionality that does everything you need, only now it's simpler and faster to use. Just one thing to help you address your customers queries quicker. Phew!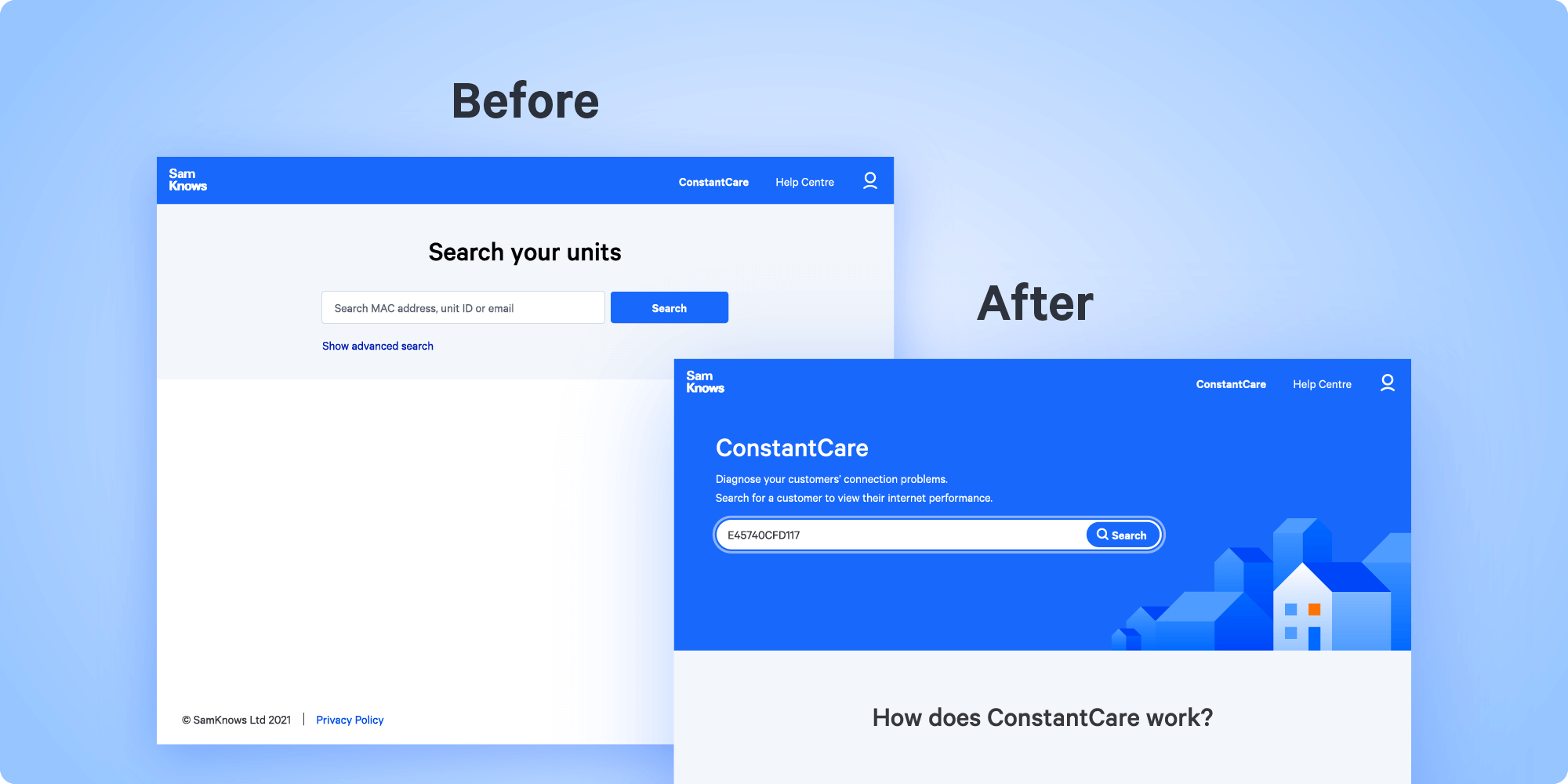 New in-line search in the navigation bar
When you've finished helping one customer, you can immediately search for the next customer. You don't need to go back to the homepage.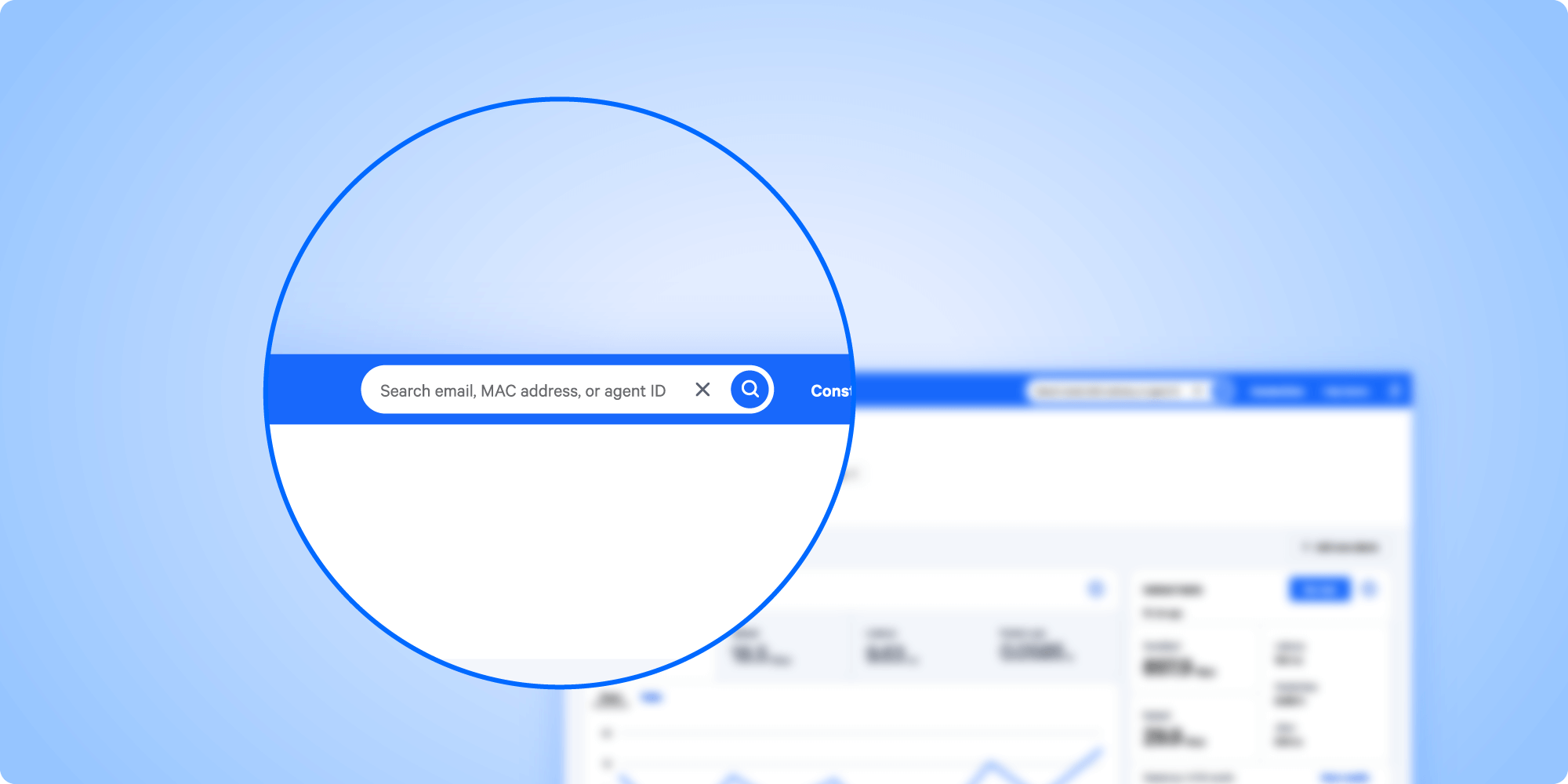 - - - - - - -
Do you want to resolve customer queries faster?
We are continually improving our ConstantCare dashboard to make it easier for you to understand and identify customers' broadband problems swiftly. Why not get in touch and request a demo of ConstantCare.