In-home test agents
Testing broadband performance and customer experience at the point of connectivity inside the home
Upgrade existing CPE with
Router Agent
Our flagship test agent, the SamKnows Router Agent allows our full measurement suite to be integrated into a home broadband router. This is used by some of the world's largest ISPs to gain visibility of the end-to-end network performance and customer experience - without the need to deploy any new hardware or carry out expensive visits to customer premises.
Measuring end-to-end performance
Our active measurement suite tests QoS, QoE performance to the internet. Plus our environmental measurements monitor the health of the router, adding context to the active measurements. Our new in-home measurements look inwards to all the connected devices inside the home providing troubleshooting and self-help data for customers.
Fast rollout, low maintenance costs
The agent is delivered as a software package, which an ISP can distribute to its entire estate of home routers via a firmware update.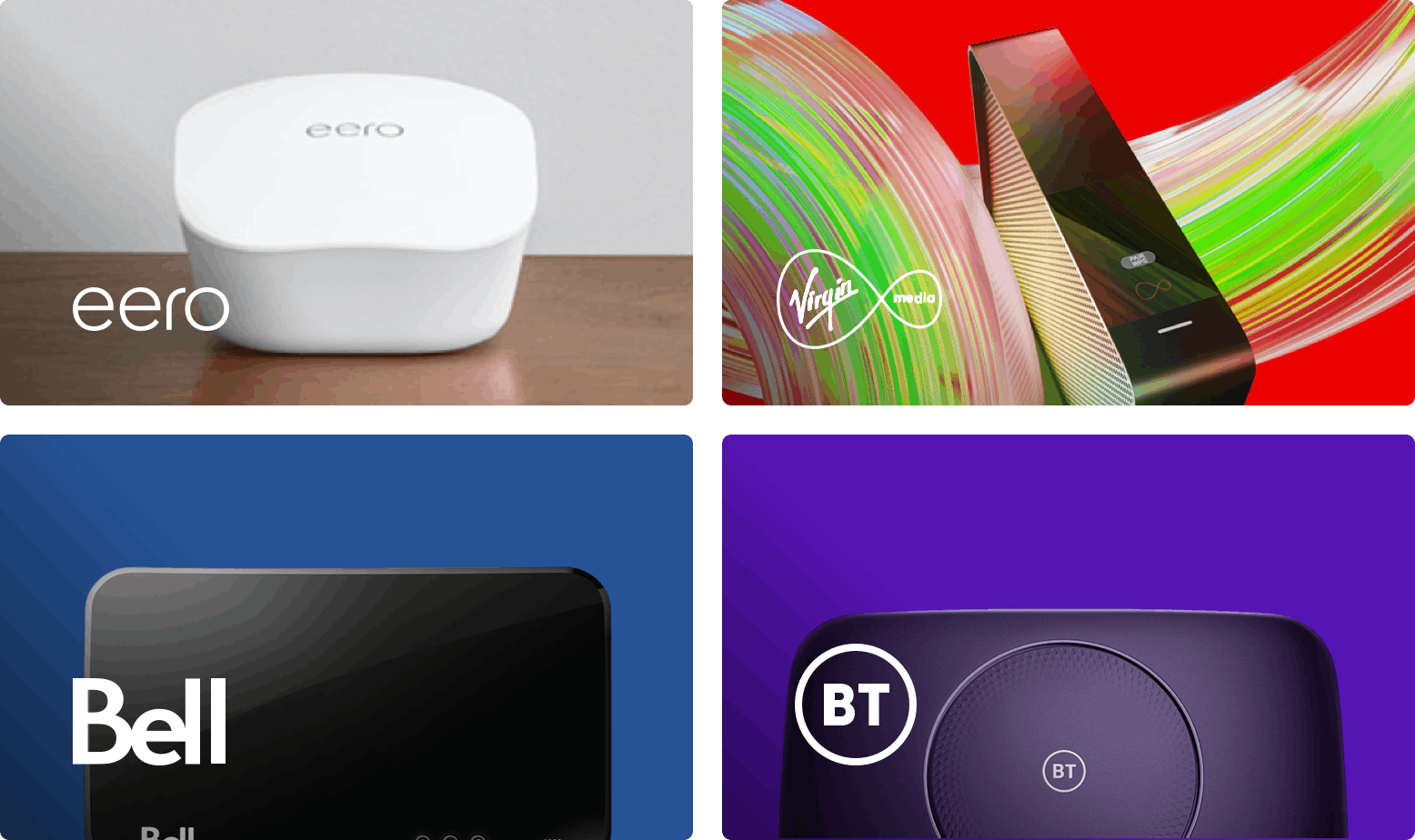 Key features of the
Router Agent
Regulator approved data
Testing inside the router eliminates any interference inside the home. Testing only when connection is idle ensures that no background activity from connected devices or user traffic obscures the accuracy of our measurements.
Instant results
All measurement results are securely reported back to the SamKnows infrastructure almost instantly. Remotely trigger Download, Upload and Latency/Loss tests from any router of your embedded routers.
Highly customisable measurement platform
Manage how many CPE's are activated and collecting data, adjust test schedules and the test suite each agent uses. Create groups of agents for real-world lab testing.
Test speeds over 1Gbps
Unrestrained by the routers 1Gbps network interface ports, you can measure up to 10Gbps with an embedded Router Agent.
Advantages over test agents
Advantages over web-based speed tests
Web-based serve a specific purpose but aren't a reliable source of performance data due to the sheer amount of unknown factors that could skew the results. The Router Agent has been developed to overcome these limitations.
Tests at the router eliminating any degradation over home network
Listens for background traffic and only tests when the connection is idle
Runs scheduled tests to capture performance throughout the day rather than a single snapshot
Can test the application performance of services such as Google Meet, Twitter or WhatsApp
Advantages over hardware test agent, e.g. Whitebox
The SamKnows Router Agent runs the same set of tests as the Whiteboxes do and collects an almost identical set of data, but there are a few key advantages:
Lower initial set-up costs
Lower on-going maintenance costs
Faster rollout to customers
Measure broadband speeds higher than 1Gbps
Improve customer experience with FaultFinder
ISPs have excellent visibility of the health of individual bits of equipment within their own network, but it's the interplay of all of these components working together that forms customer experience. Often it requires a critical mass of customer complaints to alert them of a customer experience problem.
FaultFinder monitors network performance from the perspective of the customer using the Router Agent embedded in your customers CPE.
It builds a dynamic model of normal performance for thousands of different scenarios, constantly learning and re-learning to adapt to trend shifts.
Monitor the total customer experience, including popular apps.
FaultFinder compares real-time measurements against these models. When an anomaly is detected we can trace the root cause within your infrastructure or the wider internet, and also measure the impact of the fault in terms of performance and the volume of customers affected to help you prioritise the most urgent faults to fix.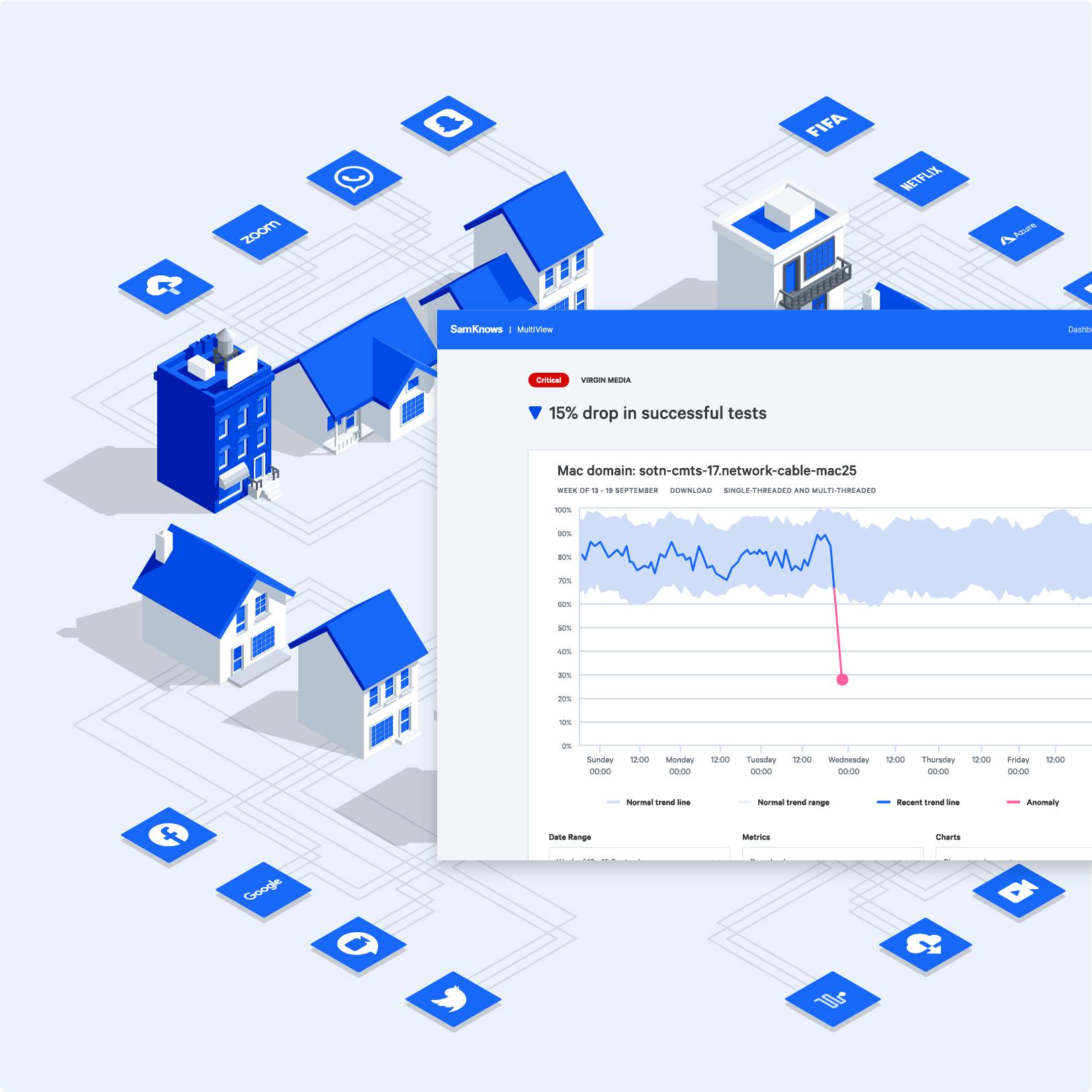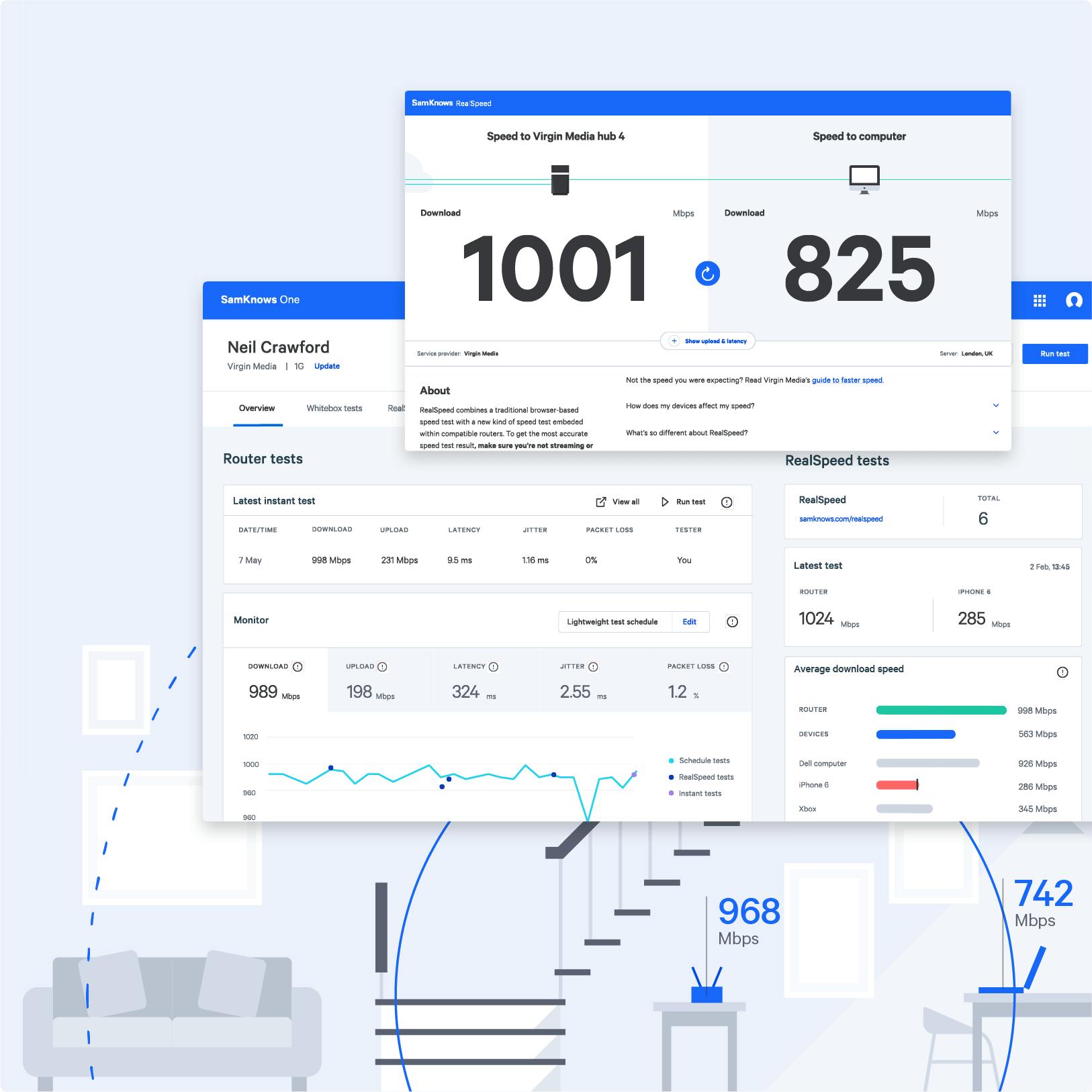 Improve customer support with SingleView & RealSpeed
When your care agents cannot clearly demonstrate to customers that the problems they are experiencing are not network related but are caused by the device, home Wi-Fi, or application, the calls end without resolution and unhappy customers.  With the Router Agent inside your customers' CPE, you can activate SingleView for customers with connectivity problems to see what the customer is experiencing. Designed to speed up resolution times, lighten your support burden, and dramatically save you money.
SingleView dashboard helps customer care agents successfully resolve Internet performance complaints faster.
RealSpeed helps customers to understand and troubleshoot Wi-Fi issues themselves.
Share with your customers present and past performance, to the home and within the home to build strong customer relationships.
Streamline regulatory compliance with MultiView
ISPs need valid data that can support their product claims so that they stay compliant with regulatory policies, avoid competitors reporting them for fake advertising and earn the trust of their customers.
Get visibility of your product performance across the entire customer base at any level of granularity.
Validate network changes to ensure no negative impact on customers.
Test high speed products (1Gbps+). 
Prove compliance with zero time spent on reporting.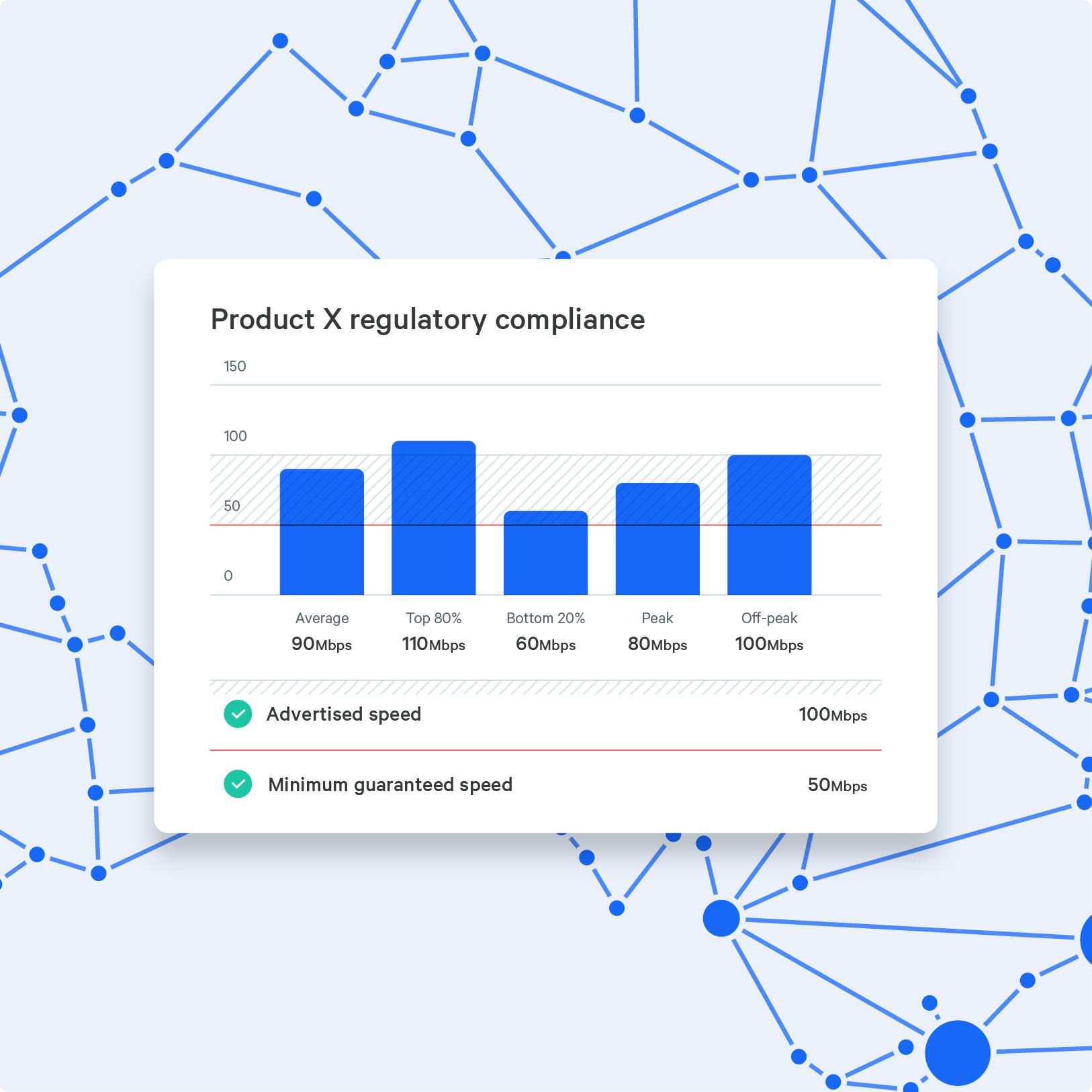 Measure Wi-Fi performance with
RealSpeed
RealSpeed is an iFrame web app that works in conjunction with our Whitebox or Router Agent. It can be used from any device with a browser that is connected to a SamKnows enable network. Its purpose is the show a simple side by side comparison of the performance to the router compared to the performance to the device. Making home network performance more transparent is beneficial to both broadband users and service providers. 
Test everything, everywhere
Measure Wi-Fi performance from any device in any location inside the home.
Discover bottlenecks
Discover device limitations, each test result is compared to our database of device limits to see if the device was maxed out.
Optimisation tips
Troubleshoot common problems, we offer in app advice to help users optimise their home network.
Quick and simple
You don't even have to press a button, just go to www.samknows.com/realspeed and test automatically.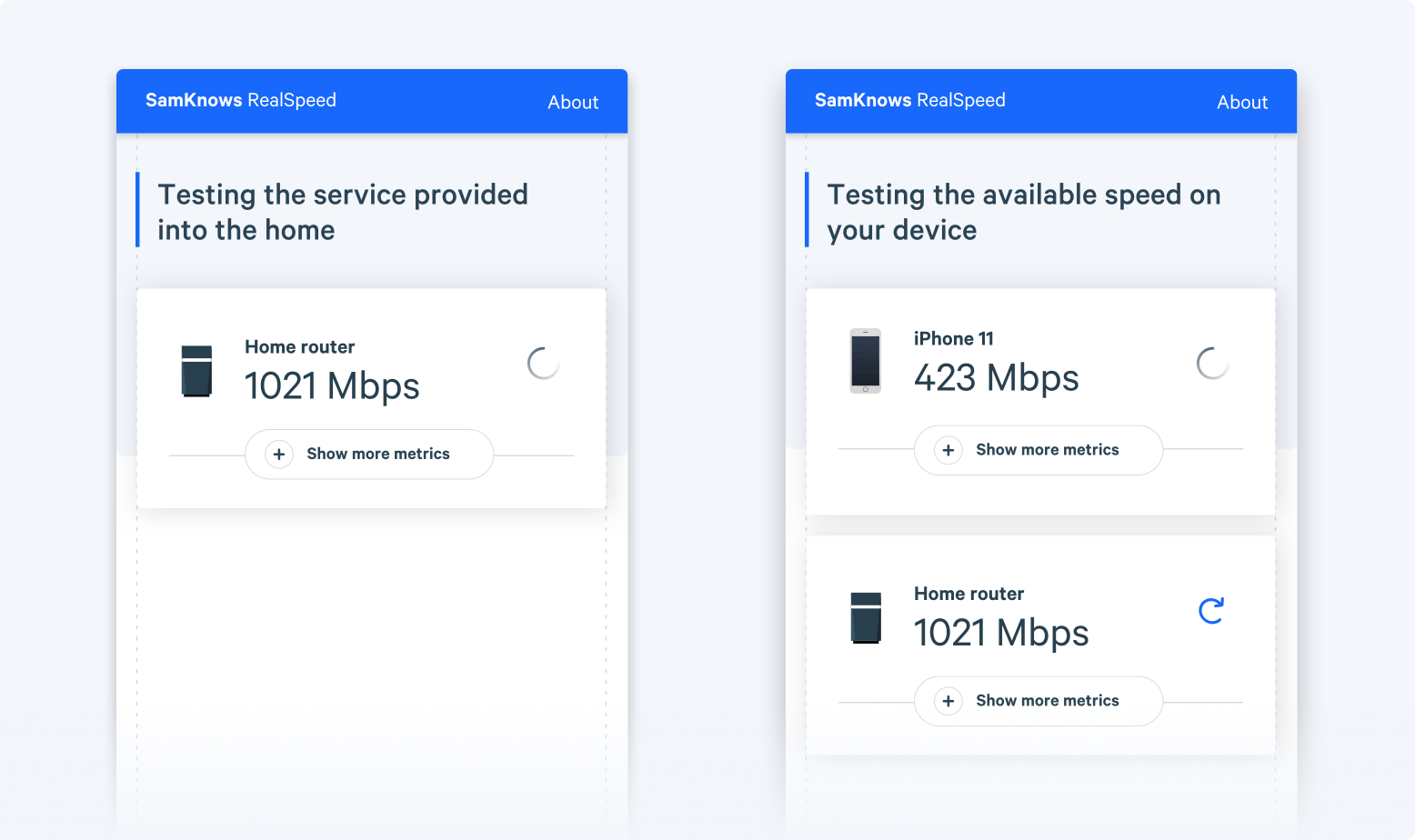 Plug and play test agent,
Whitebox
The Whitebox is a purpose-built hardware measurement agent manufactured by SamKnows, capable of measuring fixed-line broadband connections of up to 1Gbps. It supports a wide range of network and application-specific measurements, and can detect the presence of user-generated cross traffic.
Our Whitebox is used by volunteers taking part in one of our national studies. It's quick and simple to install inside their home network. Volunteers get access to their personal data in SamKnows One. The aggregated data is available to the client in their own panel.
Easy to install
Whiteboxes are installed in the user's home network, see installation instructions.
Automatic testing
The Whitebox will test the connection once an hour, although test schedules can be customised. Before conducting a test the Whitebox will check to see if the connection is idle. It will only test if there is no cross traffic.
Tamper-proof
Volunteers have no ability to disable, reconfigure or influence the SamKnows software in any way through normal usage.