SamKnows has been a sponsor of the Vue London conference for a number of years. We use Vue JS as our front end framework at SamKnows. This year's conference is Oct 20-21 for attendees, remotely or in person.
What is Vue?
We have been using Vue at SamKnows for a good few years now. Vue allows us at SamKnows to build up our product at scale quickly, so we can deliver great user experience to our users. We use it to power our design system, which we use on most of our products to create consistent UI, as well as on most of our products.
Vue is easy to pick up by developers and allows us to on-board more junior developers as well as developers who are used to other frameworks quickly. This is made possible by the Vue team who provides great documentation, a strong and reliable ecosystem, as well as learning tools, with the help of the amazing and diverse Vue community.
In short, it allows us to have a great developer experience while delivering great products and user experience, which is ideal for us!
SamKnows and Vue JS for Diversity
This year we've partnered with the VueJS London Conference to be their diversity sponsor. We created a series of slides to go in between the speaker presentations to remind attendees the value and importance of diversity in the workplace. Here's an inside look: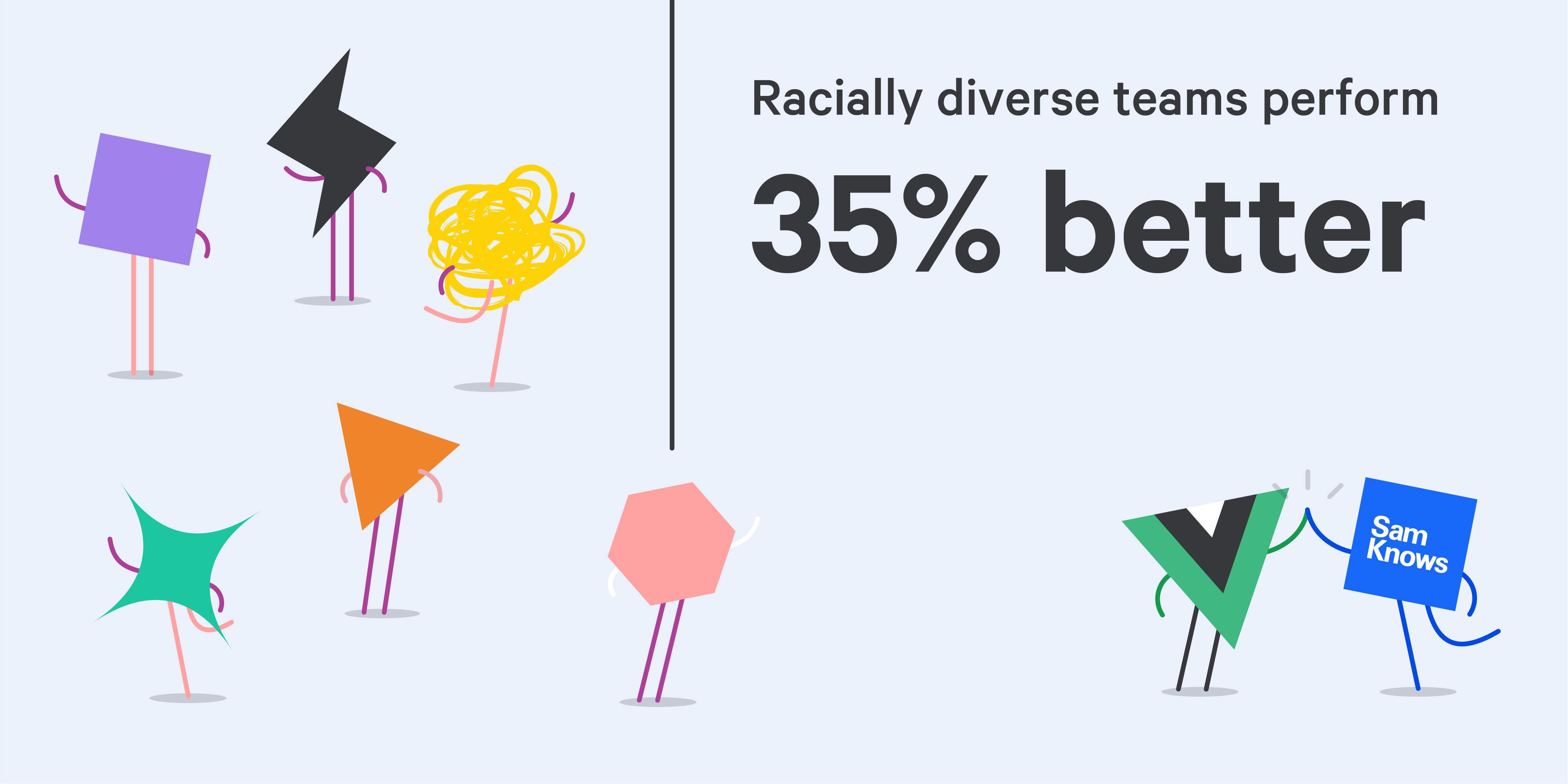 We live in a multicultural world, we perform better when our workplace reflects the society we live in.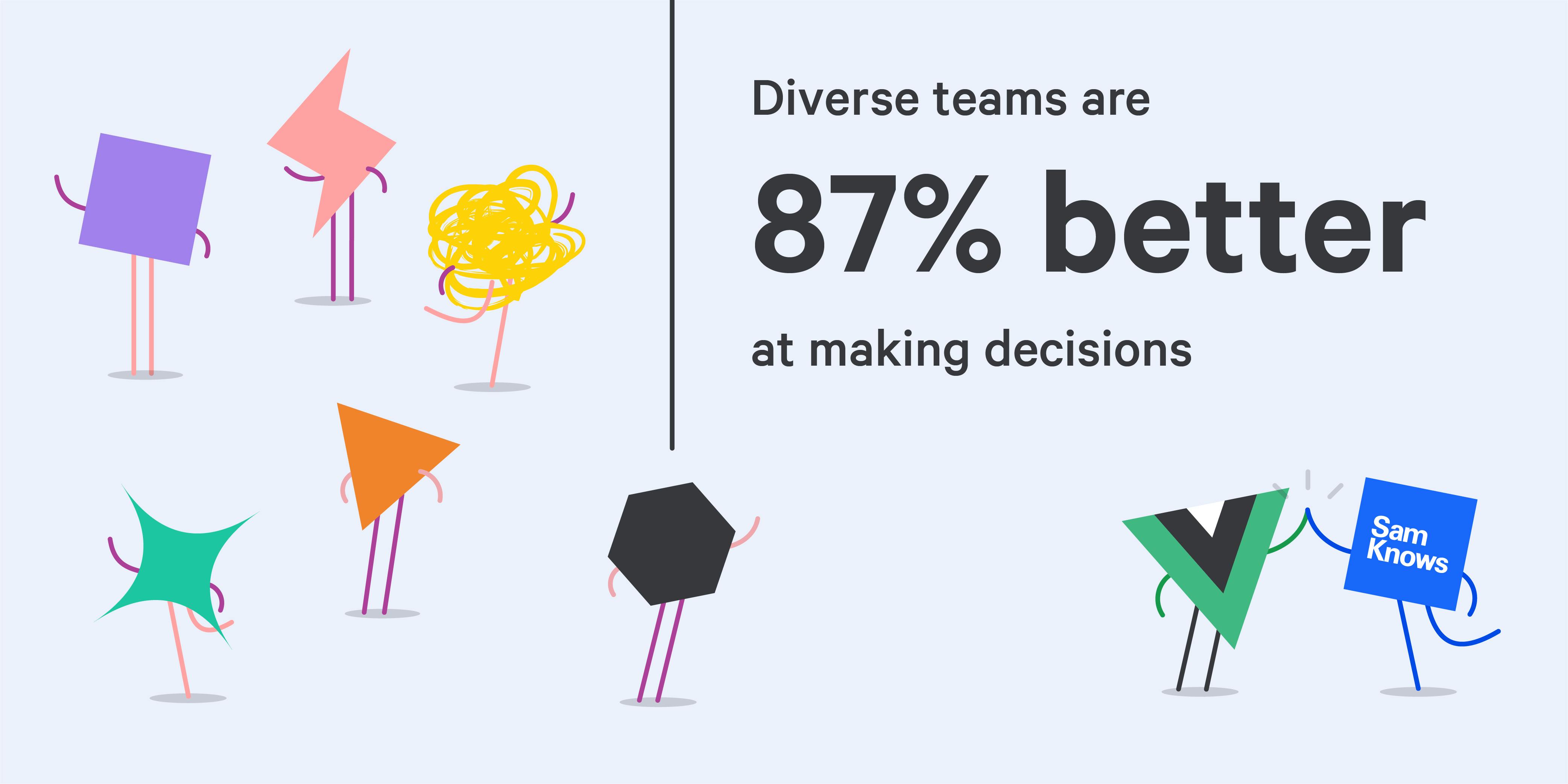 Cognitive diversity helps teams make better decisions. The best decision you can make today is to hire people who think differently.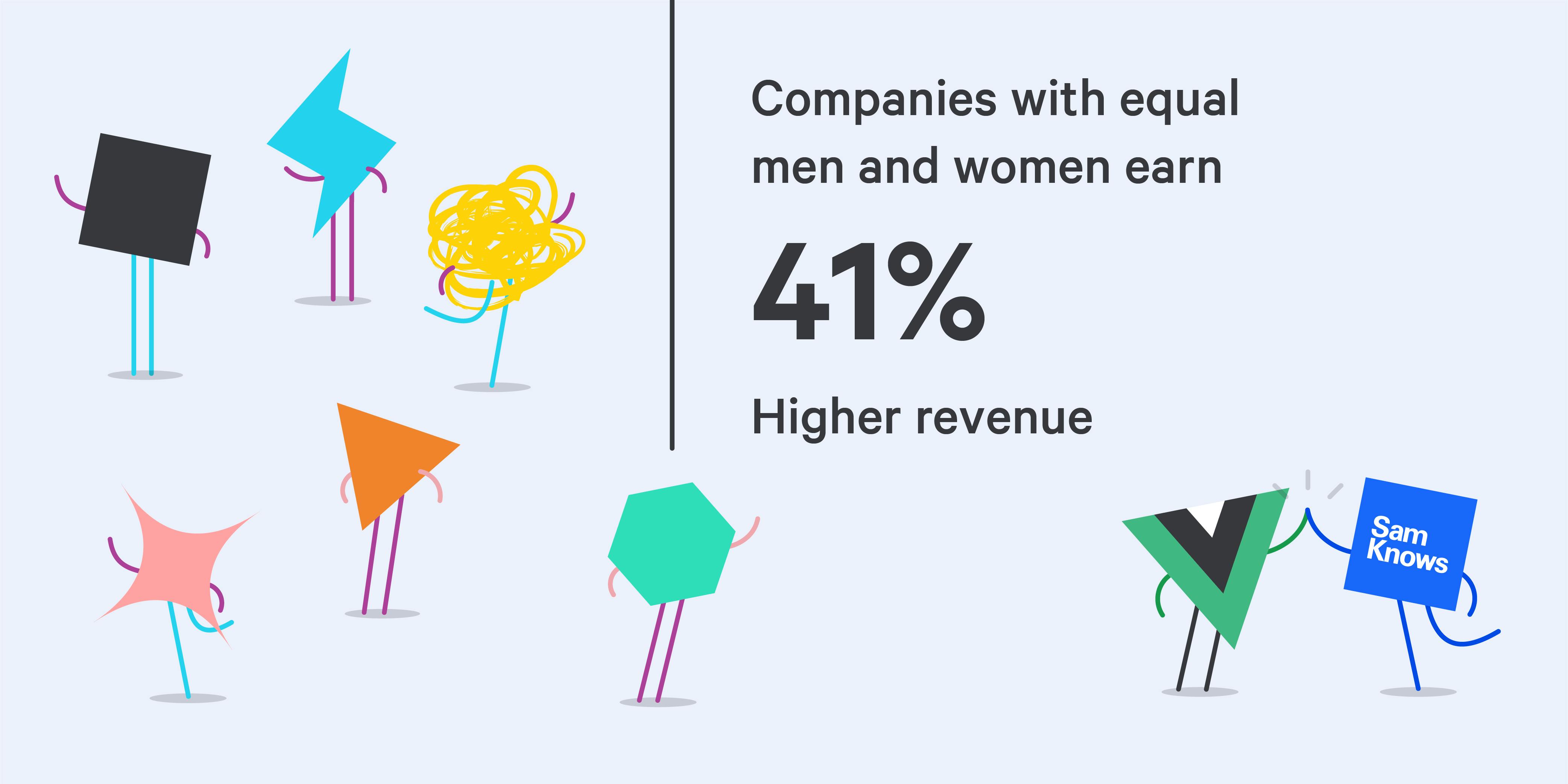 Gender equality helps improve communication and productivity in teams, which in turn leads to higher revenues for the employer.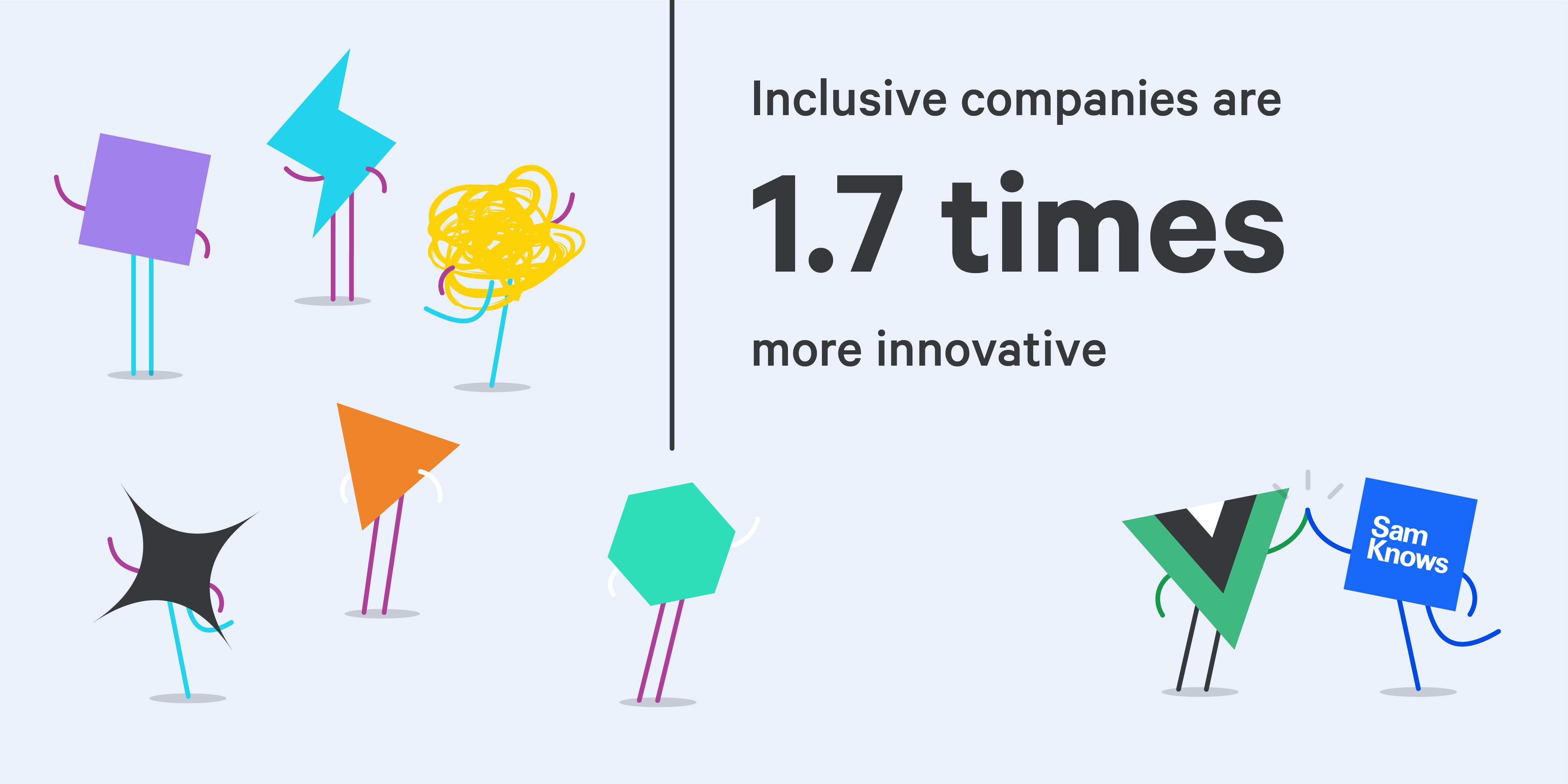 Ideas come from anyone at any time, having a diverse workforce ensures you're not missing out on potential game-changing innovations by having a team of people who all think alike.
Want to attend?
The Vue Conference is available to attend in London, or online remotely, on 20-21 October. To reserve a spot, visit Vue.js Live.
Working for a company that values diversity
SamKnows is looking to fill a number of roles at the moment – if you're interested in joining us, have a look at our open roles below!