For the last 10 years, U.S. volunteers have been testing their broadband performance and contributing essential information to the Federal Communications Commission (FCC).  They have played a vital role in improving Internet performance standards across the entire country.  To all those involved, thank you!
This year, the FCC and SamKnows are continuing their long-standing partnership with the launch of a new Measuring Broadband America (MBA) volunteer intake - giving you the chance to be at the heart of U.S. policy-making.
The FCC publish annual reports on the state of U.S. Internet performance
What is Measuring Broadband America?
The Measuring Broadband America program measures fixed-line Internet performance from inside real homes, rather than remote data centres, across the country.  The results provide an accurate, empirical assessment of U.S. fixed Internet performance and informs what needs to be done to improve it for the future.  SamKnows has dispatched MBA Whiteboxes to individual homes, that people then connect to their home router to run a series of automated tests.  Tests include download, upload, latency, packet loss, jitter, and web-browsing.
The Whitebox is part of the MBA Test Kit, which you can use to track your Internet performance. You can also test your mobile broadband performance using the FCC Speed Test App, which you can download from Google Play and the Apple Store. 
All your Whitebox results are available in your SamKnows One Dashboard, a cloud-based portal, and contribute your performance data to the FCC's analysis of national broadband, which is then published in their annual reports. 
You're also protected by the FCC's user privacy policies, which were developed together with Internet Service Providers (ISPs), academics, and other government agencies.  The Whitebox only runs network performance tests and so doesn't look at anything it shouldn't.
Why volunteer?
Volunteering is simple and provides plenty of benefits for you as well.  Most importantly, it gives you the chance to show the FCC how your Internet is truly performing, and they can use your information to improve it for the future.  The SamKnows One Dashboard also visualises your results to make it easy for you to check your Internet performance, and spot problems if they arise.
Take a look at James.  An MBA volunteer since 2012, James used his Whitebox results to not only improve the Internet for himself, but for many other people as well:
Similarly, Ishi, who joined the MBA in 2014, used his Whitebox results to inform his decision when choosing an Internet service provider: 
You can do the same. Here's the rundown of what happens when you sign up:
Step 1
Sign up for a Whitebox, part of the MBA Test Kit.  It runs automated performance tests when you're not using the Internet to ensure your test results are as accurate as possible.
The SamKnows Whitebox
To sign up for a Whitebox, fill in your details on the MBA website, along with your ISP and speed tier.  You will then be placed on the waiting list because we stagger Whitebox dispatches. If your package is part of the project sample plan, we'll contact you to confirm your interest and delivery address. We'll be in touch as soon as we can.
Your Whitebox is given to you at no charge, thanks to the FCC who have covered the cost. They're also subject to availability, so be sure to register your interest.
Step 2
You'll receive a Whitebox in the mail. Connect it to your router and your wall power – it'll only take a few minutes.
By connecting to your router, your Whitebox discounts all in-home factors that are beyond your ISP's control, such as poor Wi-Fi, and only measures the quality of performance delivered to your home. 
Step 3
Log into SamKnows One, our colorful analytics system, to see all your performance data. We usually advise waiting a couple of days after setting up so that enough data can be sent to SamKnows One for you to explore. Play around with the charts and analytical features – ideal if you want to know the best time for gaming, streaming movies, or just love all things tech and data (join the club!).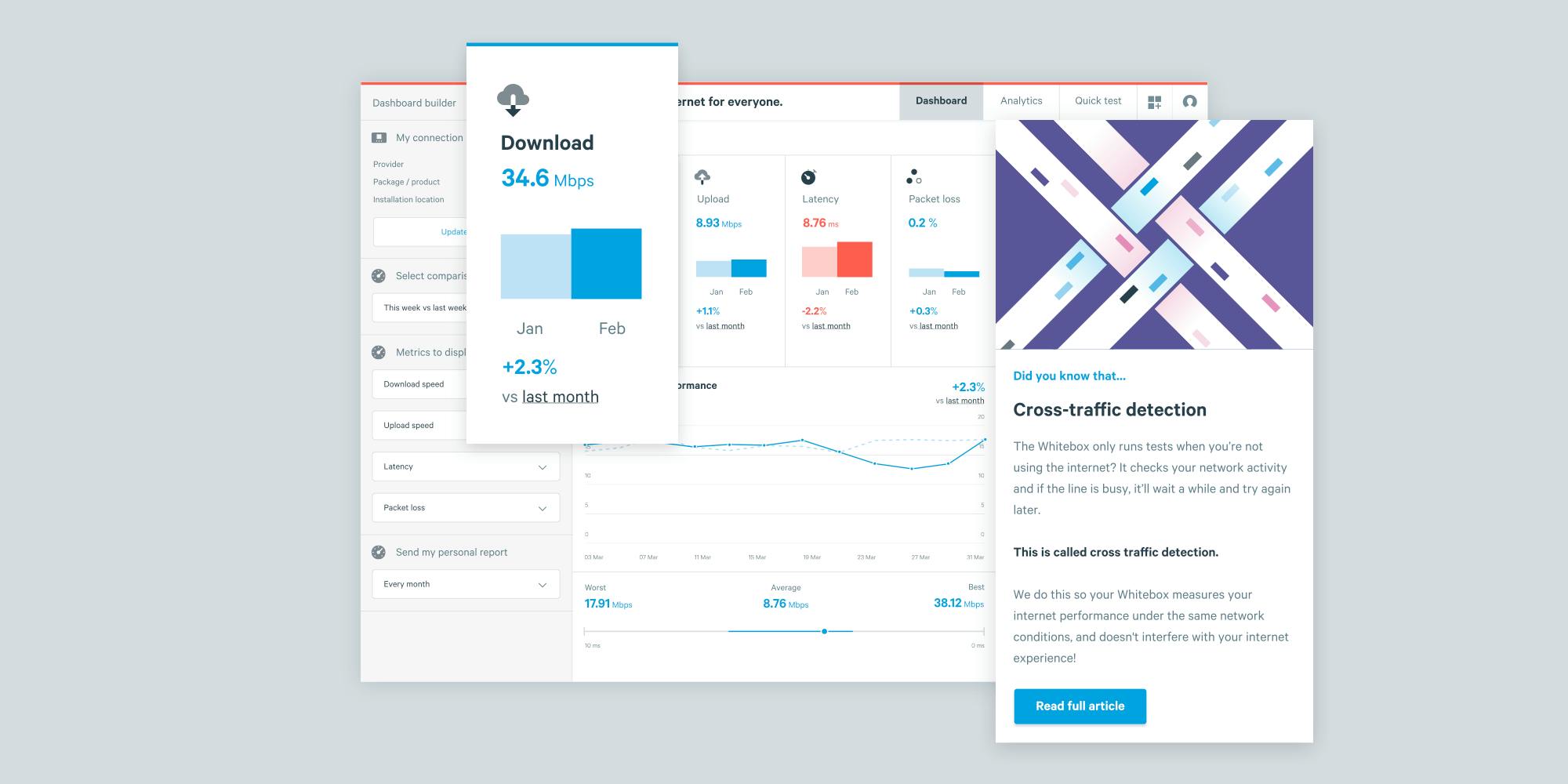 SamKnows One dashboard
Step 4
Look out for your monthly report card to see a summary of your Internet performance over the last 30 days.
Report card
Step 5
And to complete the MBA Test Kit, download the FCC Speed Test app for iOS and Android from the App Store and Google Play. It's free and helps you to measure your mobile broadband speeds.
The FCC Speed Test app
While you wait for Whitebox to arrive, you can still test your Internet and Wi-Fi performance using the FCC Speed Test app, and we'll let you know if a Whitebox becomes available.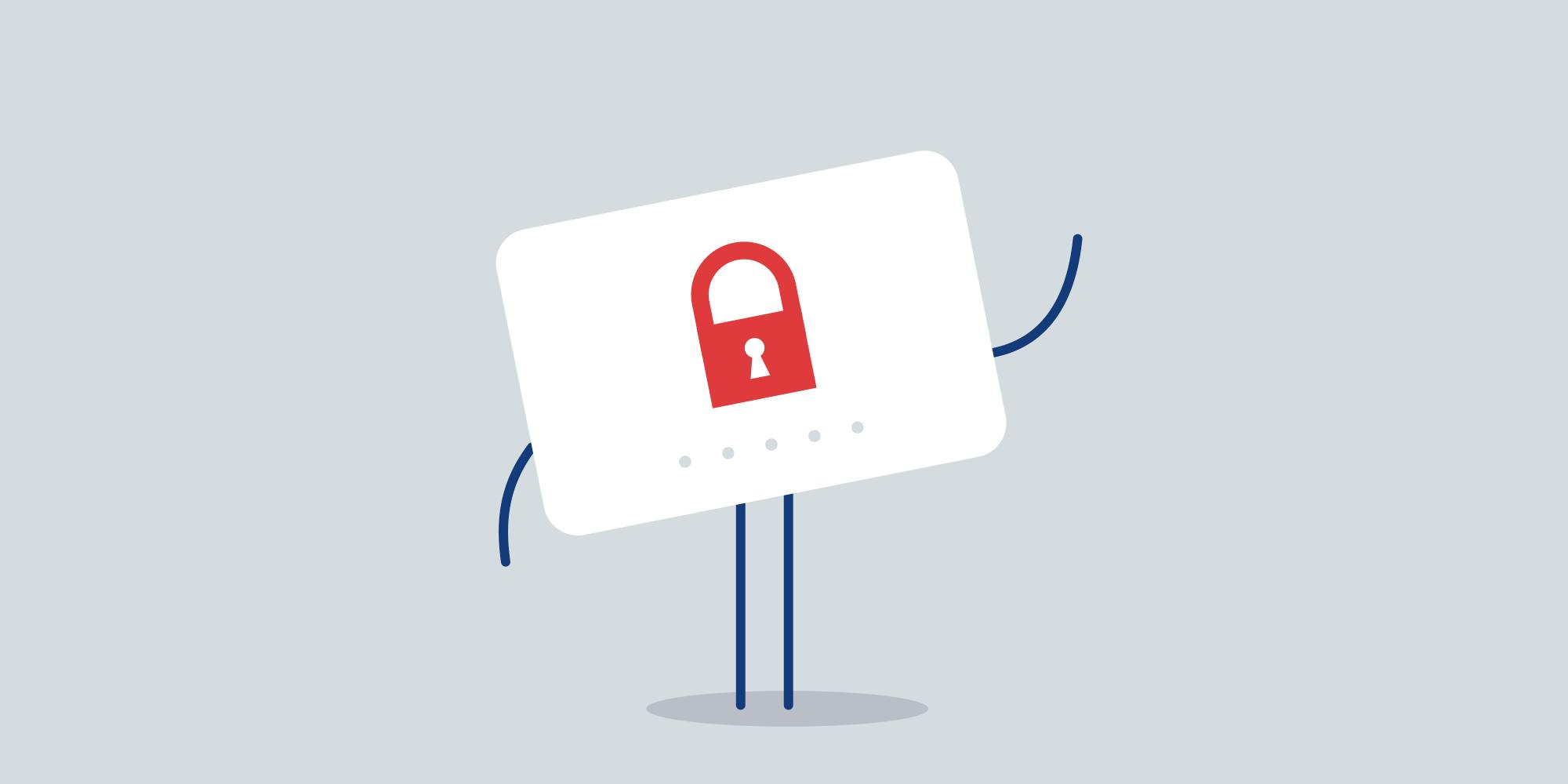 Your privacy is protected
Your privacy is paramount and we take it seriously. We only measure the performance of your Internet access, and nothing else. We do not examine your Internet content.
Who is involved?
This is a collaborative effort, led by SamKnows and the FCC, and supported by many of the USA's leading ISPs:
CenturyLink
Charter
Cincinnati Bell
Comcast
Cox
DishNET
Frontier
HawaiianTel
Mediacom
Optimum
Verizon
Windstream
We are also looking for volunteers on AT&T and DishNet so if you are with these providers and would like a Whitebox, please sign up as well.
For the future
By taking part in Measuring Broadband America, you are contributing to the future of your Internet. At the same time, you can be confident that you know exactly what's going on with your Internet connection. Sign up for a Whitebox today! 
Volunteer now