Many governments wish to measure mobile and Wi-Fi performance, but typically struggle because of the complexity, time, and cost of app development. So, we've developed the SamKnows Rapid Build Framework (RBF), which is a system for launching performance measurement apps very quickly. 
Drawing on our six years of experience building internet performance measurement apps, we have created a standard set of features that can be updated easily. Each feature has been built as an independent module so that you can simply select the ones you need, and we compile the app and publish to the App Store and Google Play. The whole process is complete within a single day.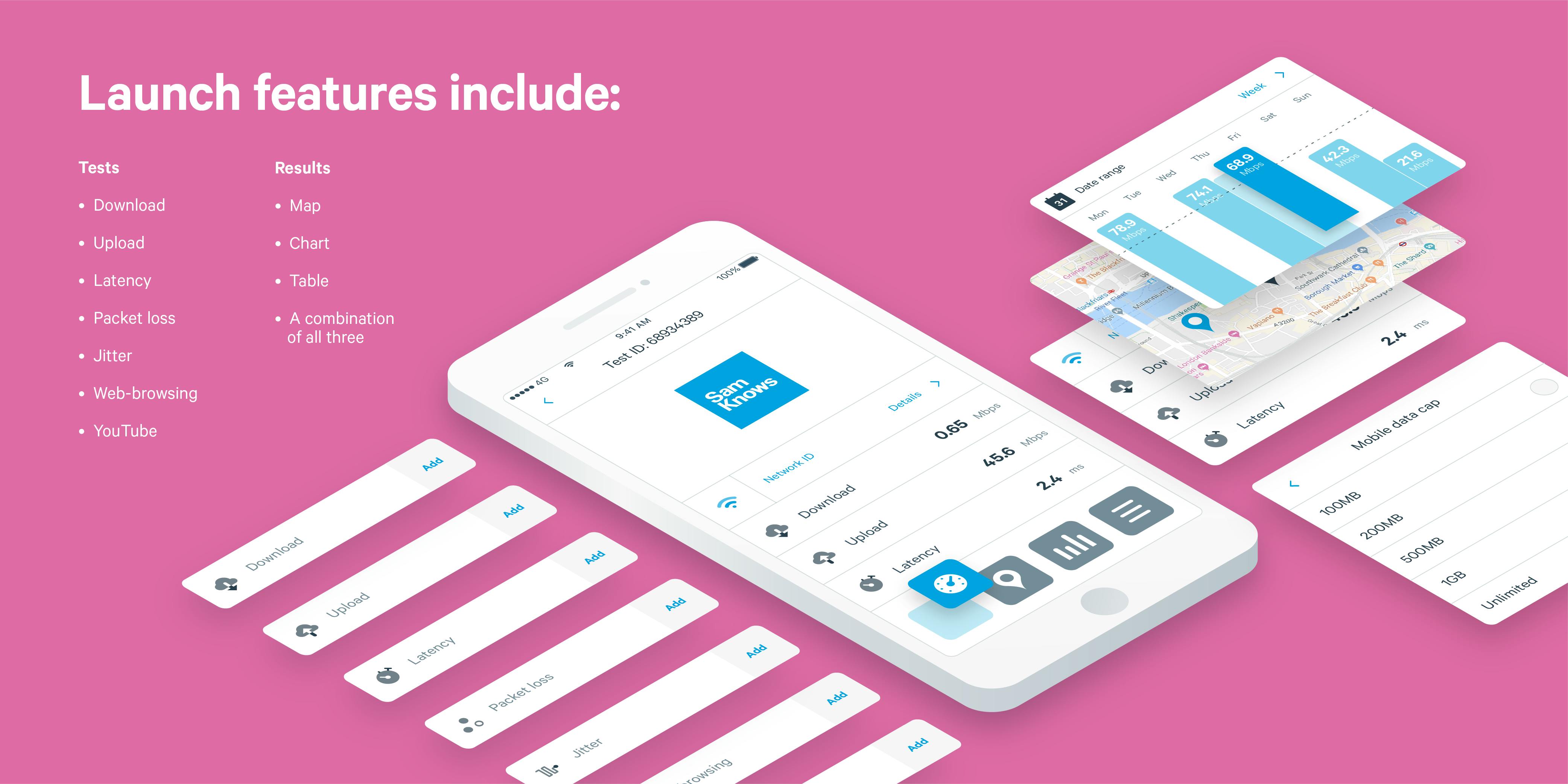 The RBF tests Wi-Fi and cellular internet performance, depending on the connection at the time of testing.
The base app includes the following tests: download speed, upload speed, latency, packet loss, jitter, web-browsing, and YouTube. And results are displayed as a map, chart, table, or a combination of all three.
We're constantly adding new features to the RBF which you can easily adopt as you go. We do this by speaking to regulators and the Research Lab (our international consumer focus group) so that we can continue to understand the priorities and challenges you face. Typically, interests overlap around the world, and so the RBF is designed as an ever-advancing solution that gives you the ability to crowdsource real performance data.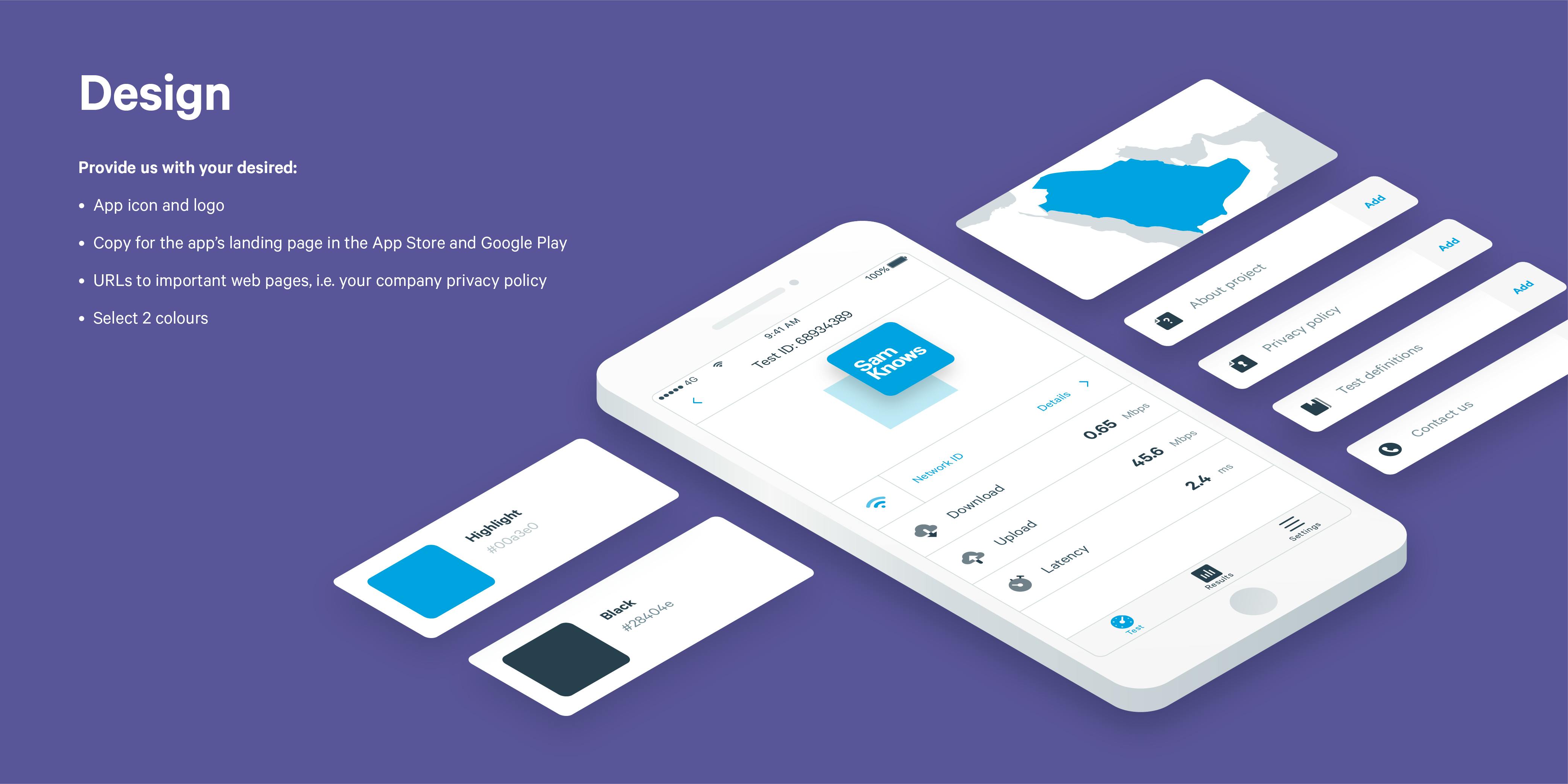 When it comes to design, simply provide us with your desired app icon and logo; copy for the app's landing page in the App Store and Google Play; URLs to important web pages; and then select two colours. 
We build and publish
The SamKnows iOS and Android teams build the app for you. The end result is a world-class performance app that is on-brand, quick to develop, and cost effective.
Easy to maintain and update
The modular framework makes maintenance easy - a hurdle many government agencies face when outsourcing app development. By having all the features in the same place, we can automatically deploy new metrics and updates. We also ensure the Rapid Build Framework is keeping pace with the latest iterations of iOS and Android. 
SamKnows One
Consumers can see their personal test results in the app. And you can access all the anonymous aggregated performance data for deeper analysis in SamKnows One, our secure, cloud-based platform. SamKnows' highly-specialised teams are on-hand to support you, whether for analysis or to provide public reports. 
Contact SamKnows 
For more information, please contact our government team at government@samknows.com.
And for more information about our test agents for both fixed and cellular internet performance, please visit our technology page.