With great talent comes great responsibility, and at SamKnows we're focused on sustainable growth. So as our company grows and we take on new people, we're working to ensure SamKnows remains a great place to work.
We're hoping to empower our teams by implementing industry best practices, including agile processes. But in order to create the perfect working recipe that's still conducive to a gentle, productive and sustainable business environment, our special ingredient must involve the secret sauce.
Organisation plan for 2021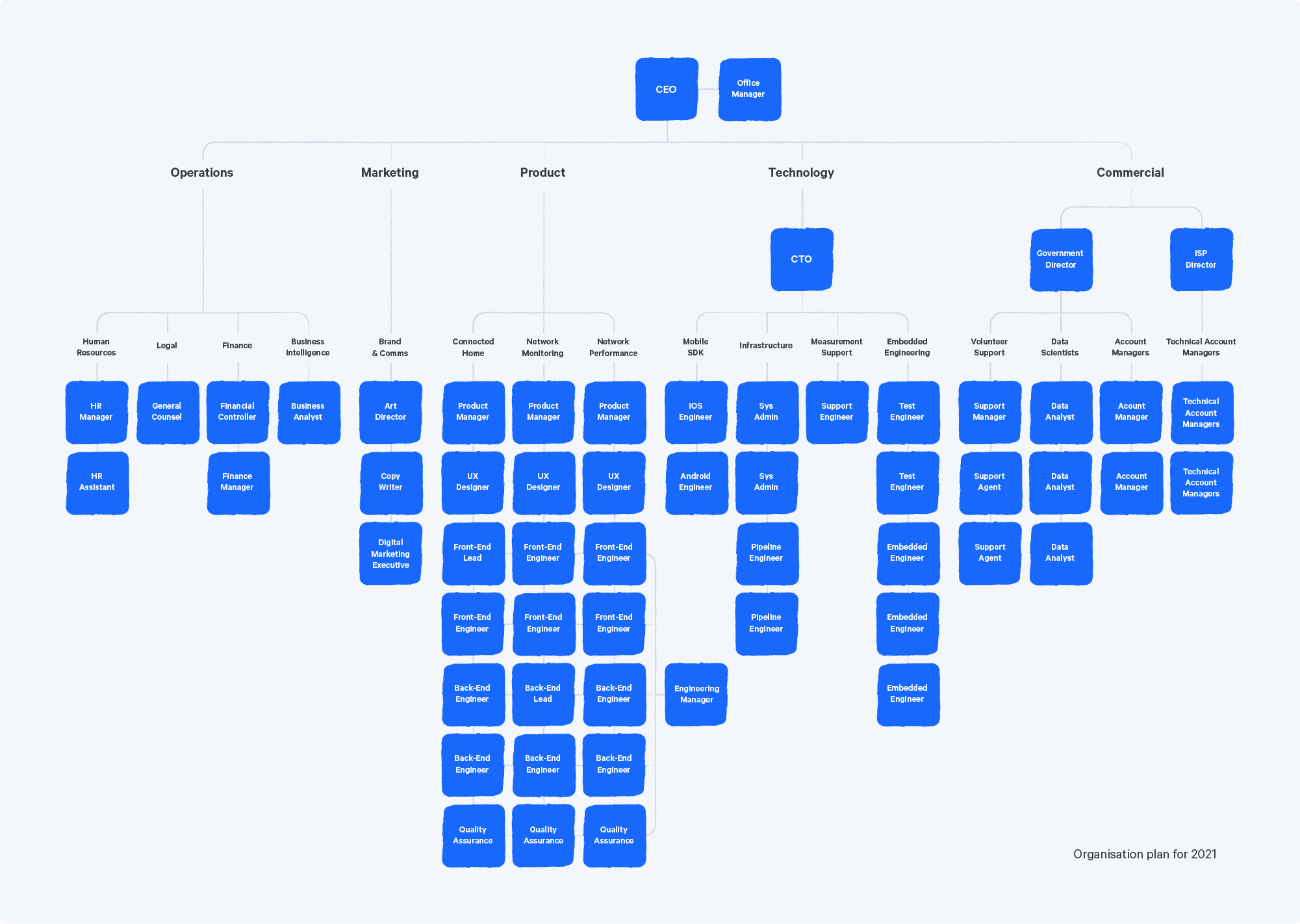 SamKnows Secret Sauce
We know what you're thinking, what is this secret sauce?! Well, the secret sauce is how the structure and process mesh in with our company culture and values to make it all work. We empower teams to fine-tune the process so that it works for them, while also giving them space to focus on problems and avoid context switching. We also make an effort to hire a cognitively diverse workforce to bring fresh perspective to problem solving. 
Agency is also incredibly important at SamKnows. While it's necessary to work as a team to target specific goals, we encourage everyone to think and work independently and make their own decisions. Deadlines aren't handed down, instead we prioritize continuous improvement and aiming for excellence over rushing to get things done.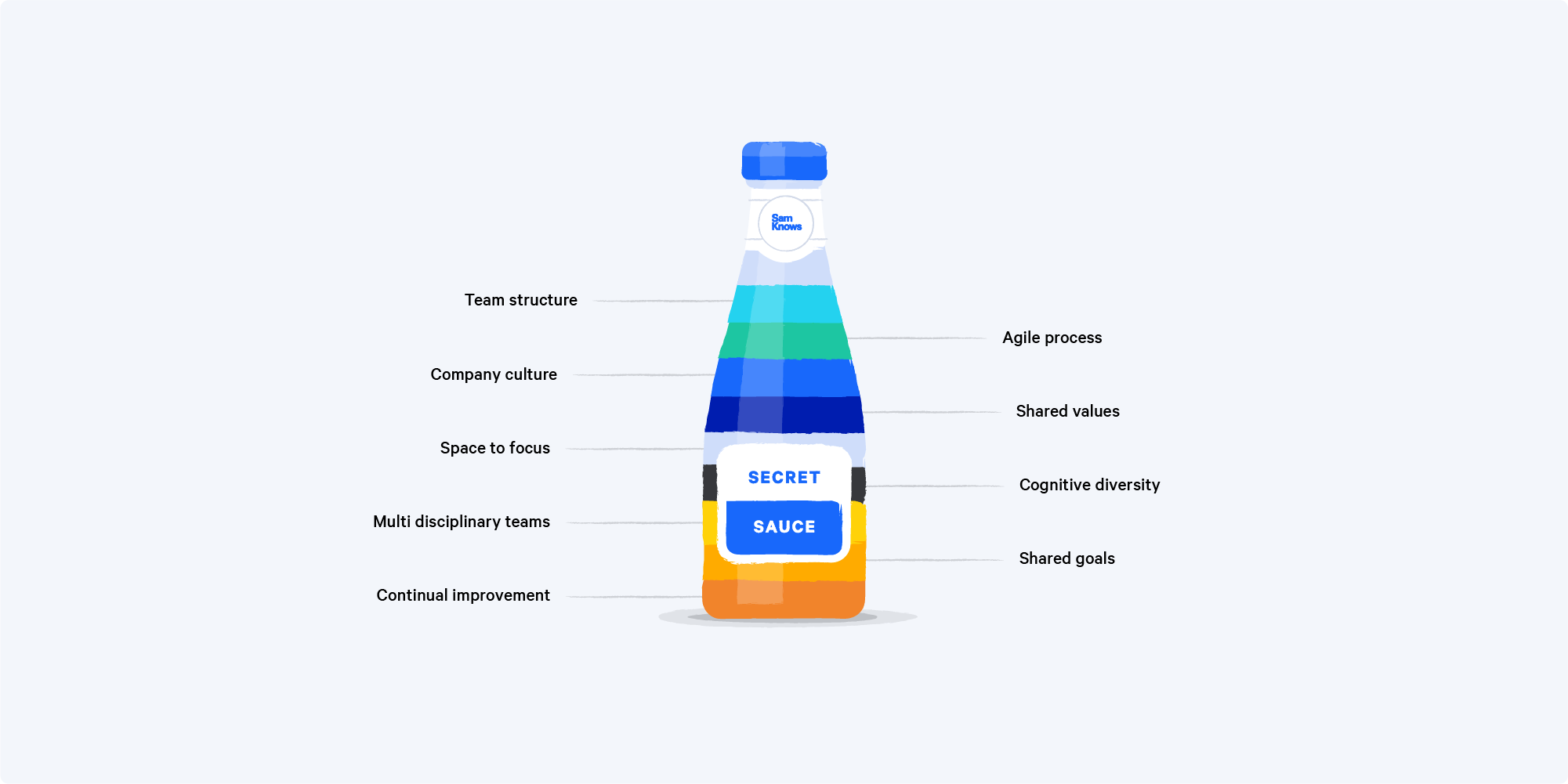 But the secret sauce is nothing without the rest of the recipe. As mentioned before, the structure and process must work in conjunction with our culture and values, to make this delicious… stew, or curry… pasta(?)- okay, we'll drop the food metaphor. The point is, we know that any working method would be ineffective without a strong foundation. That foundation is our company mission: 'to make the internet better for everyone.' 
It's crucial that our mission, values, and goals underpin our working style, because that way, if our methods prove to be ineffective, we can always change them in alignment with that foundation. 
How we work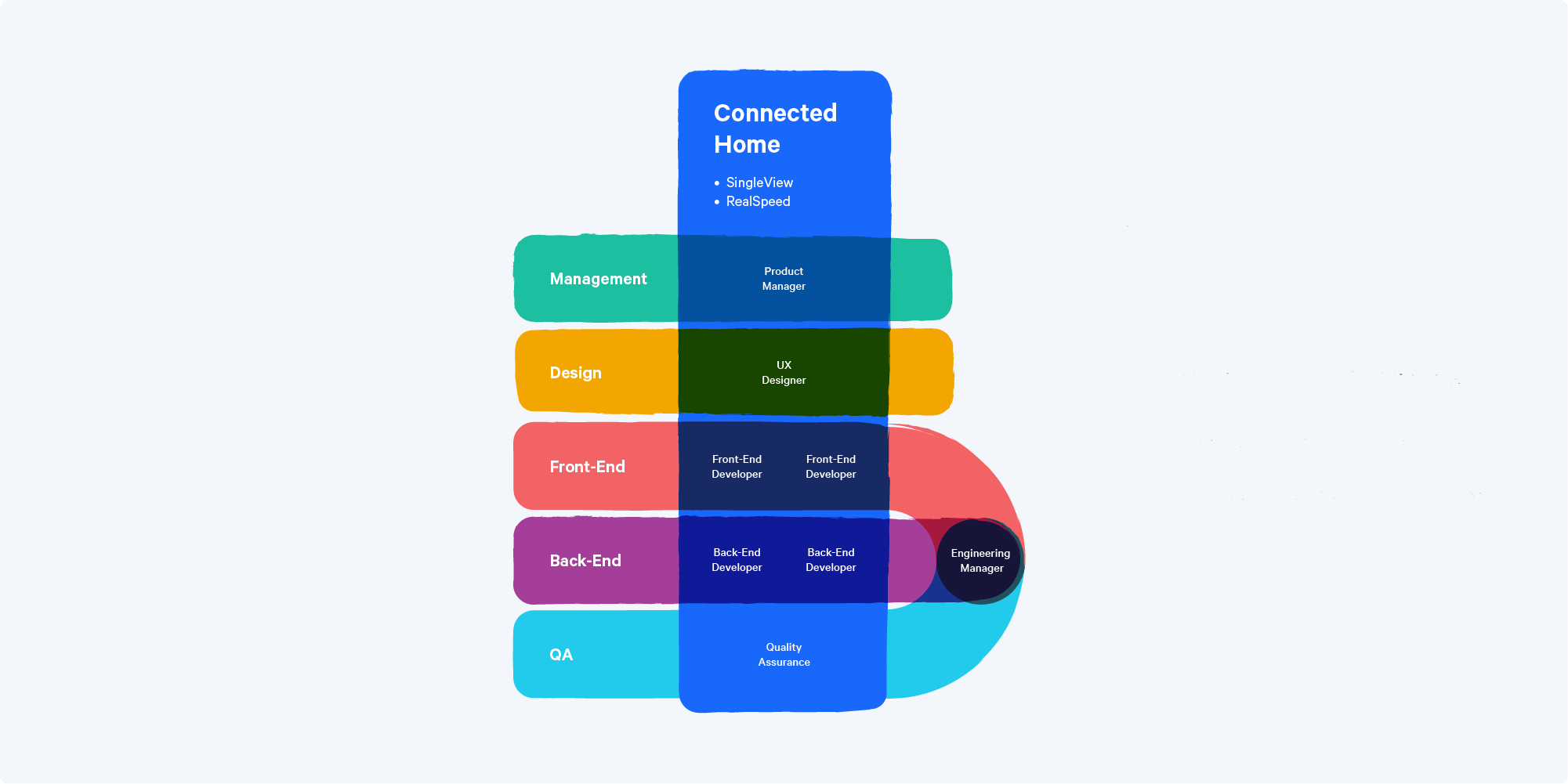 Above is an example of how our product teams, or 'verticals' are structured. As we continue to add on more products and grow our teams, we wanted to make sure there is a cross-discipline structure in place: 'horizontals', so that our teams can work collaboratively - something especially important to facilitate the new work-from-home paradigm we're living within.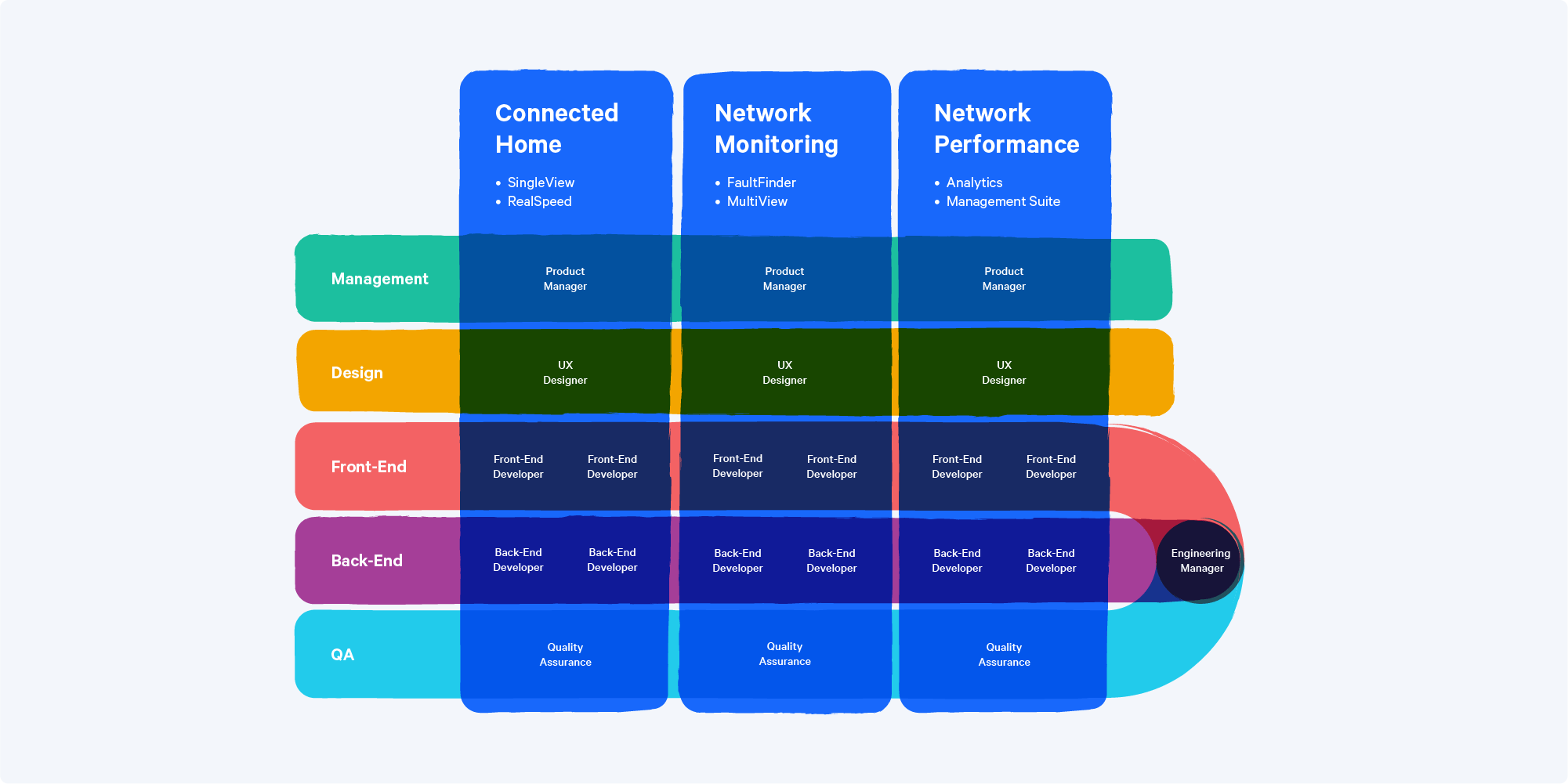 The horizontals allow us to maintain a standard of excellence, and strengthen company values and larger shared goals by ensuring a cross-communication between teams, while the vertical product teams allow for targeting more focused goals and providing the support necessary for achieving those goals. It's important for us to note that the verticals and horizontals are developed by teams, not by the company - and this is to accommodate scalability. We think that this process is the best way to support our ultimate goal of continuous improvement - and if it's not, we'll keep improving!
We're hiring!
We're always on the lookout for bright minds to join our team, so if you're interested in joining SamKnows, see what roles we currently have open:
Open roles