The SamKnows paid internship program
In our efforts to make a positive impact on society, and increase the diversity of our organisation, we offer paid internship programs for young people from disadvantaged communities and/or underrepresented identities. We are a small organisation that would like to make a big impact on the lives of even just a few young people.
We want to provide meaningful experiences and this July we were able to pilot a more structured approach to our internship program. It includes an impactful project aligned with their interests, development of skills, job shadowing different roles of interest in the organisation and meeting with the awesome people who work here to learn about different career paths. We are so grateful Marlena and Leyya applied to do a summer internship with us, they came with a can-do attitude, and can be a source of creative ideas and innovative solutions.
We asked Leyya and Marlena, our fantastic interns, ten questions to really understand how they found their experience of working at SamKnows.
- - - - - - -
How did you find out about the internship at SamKnows, and what was the process for securing your place?
Leyya: Back in 2019, I did the 'Margaret Hamilton' project with SamKnows. I really enjoyed doing the different coding projects, and they sparked my interest in not only technology but SamKnows as a company. Following this project, I emailed Roxanne expressing my interest in work experience, and sent my CV and cover letter. Then I did a 30 minute interview, where Roxanne and Francesca explained all the different areas within the company.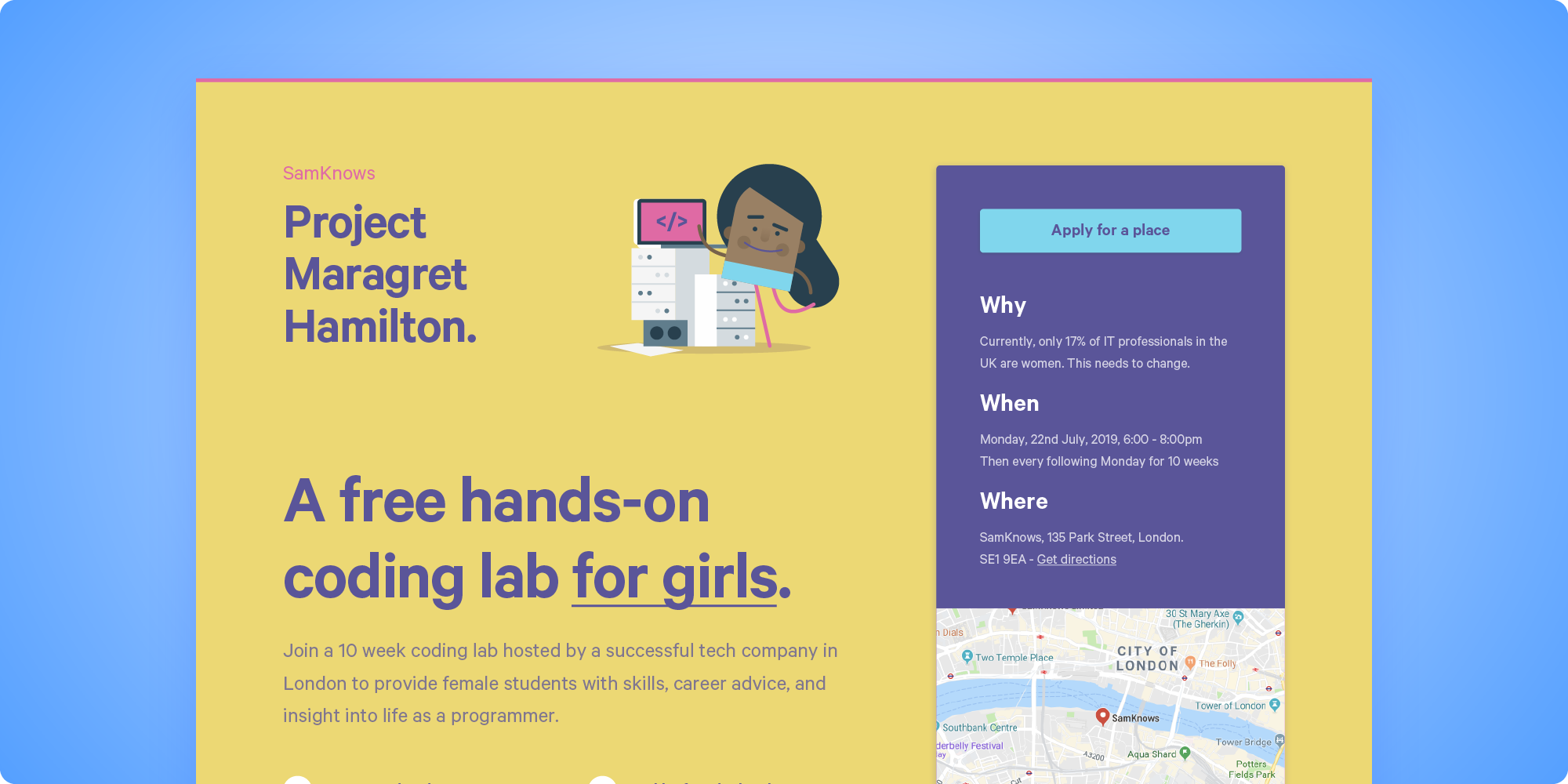 Project Margaret Hamilton was a summer coding lab for female students run by SamKnows.
Marlena: My experience is very similar. I attended the 'Margaret Hamilton' project with SamKnows. Then earlier this year while I was considering internships, I searched "SamKnows internship" and found a blog post which said to contact Francesca, your Internal Recruiter. So that's what I did.
How would you describe the SamKnows company culture? And how have you found the Sammies? (people who work here)
Marlena: SamKnows is a very supportive close-knit environment. Teams have daily stand ups where everyone talks through their day, and you have the chance to ask any questions you have. 1:1 meetings are set up with the person you report to, ensuring you always know what you're doing and you feel supported. Everyone is so welcoming and helpful, and willing to speak with us and help us out with various tasks.
Leyya: I agree with Marlena. The company culture here at SamKnows is very welcoming, with everyone being willing to give insight into any problems you may have. It is really clear that the company values their employees wellbeing, and the encouragement from Roxanne to 'follow my heart' definitely added to this welcoming environment.
I have met people at SamKnows with such a diverse and interesting range of interests, which has really expanded my knowledge on a range of topics. I have enjoyed hearing about people's hobbies outside of work, career paths, what they love about the work they do and even some fascinating Phd dissertations about plant biology and marine ecology.
Can you tell us about the projects you've been working on?
Leyya: We have been working on collecting the internal demographics data of SamKnows. These are things like the gender and ethnicity representation.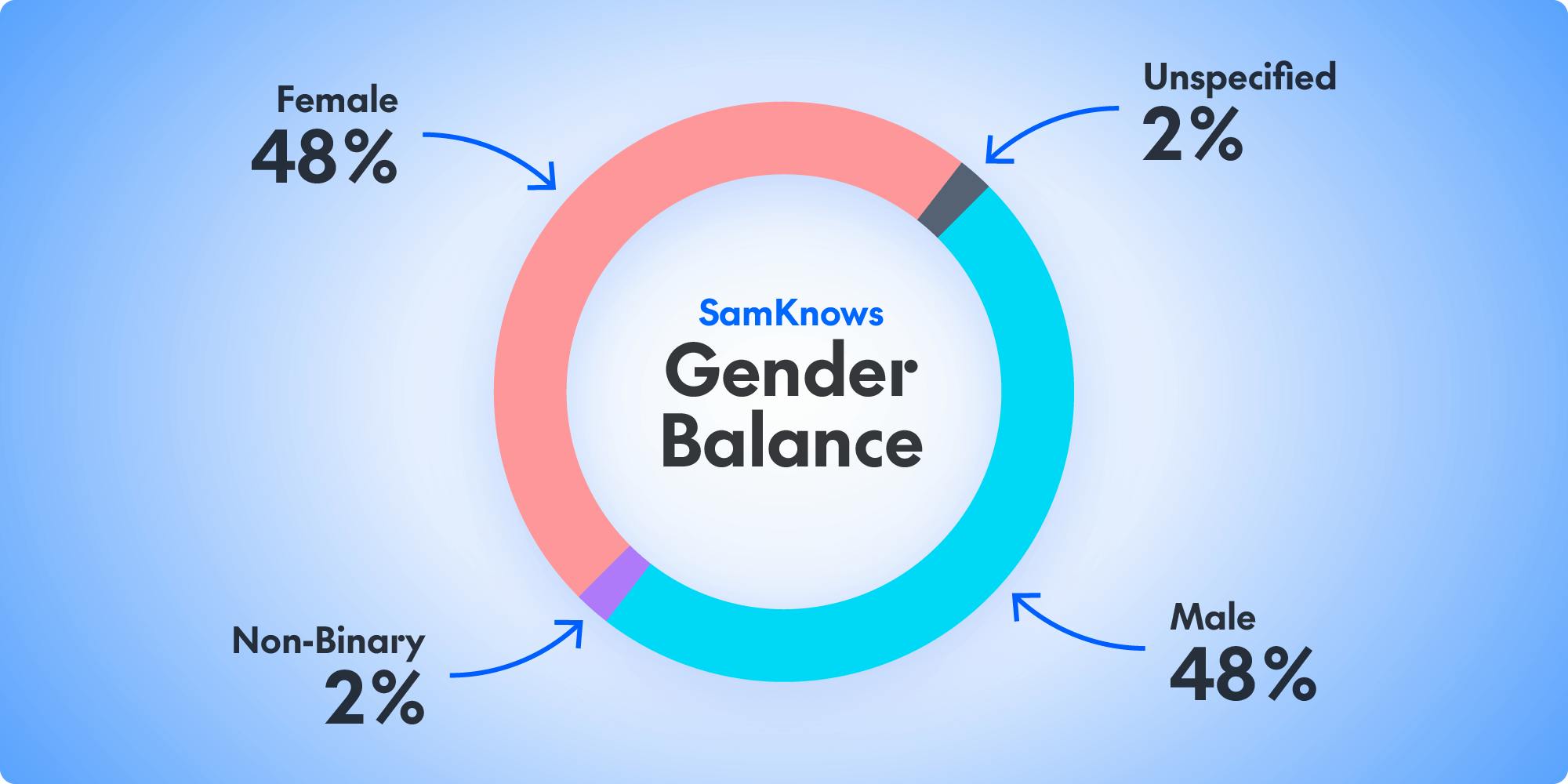 Marlena: First, we researched the best ways to collect the data to ensure privacy and confidentiality, and worked on an internal communications strategy.
Leyya: Then, we also researched the London demographics data and compared it to SamKnows.
Marlena: Then we wrote and presented it back to the wider SamKnows team.
Leyya: I am grateful to have been given the opportunity to work on such a meaningful project, as diversity and inclusivity is essential to a good organisation.
How has this internship helped you with decisions on your future?
Marlena: We are in the process of choosing which A levels to take, and seeing what further education many people here have done has concreted my decision and allowed me to stress less on it.
Leyya: For example, the data analyst team really kindly demonstrated some of the principles they use in R, as well as the technical assessment they use during interviews. Before my internship, I only had a vague idea of what a data analyst really does, however now it is definitely something I am considering in the future.
What do you rely on your broadband for?
Leyya & Marlena: Everything.
Leyya: In the digital age, having good broadband is imperative to being able to interact with others day to day. During the Covid lockdowns, I had online school for almost a year, and recently sat my exams based on the knowledge that I received over google meet lessons. Without good broadband, it's very difficult to engage with education, something so crucial.
Marlena: Don't forget watching TV shows and movies!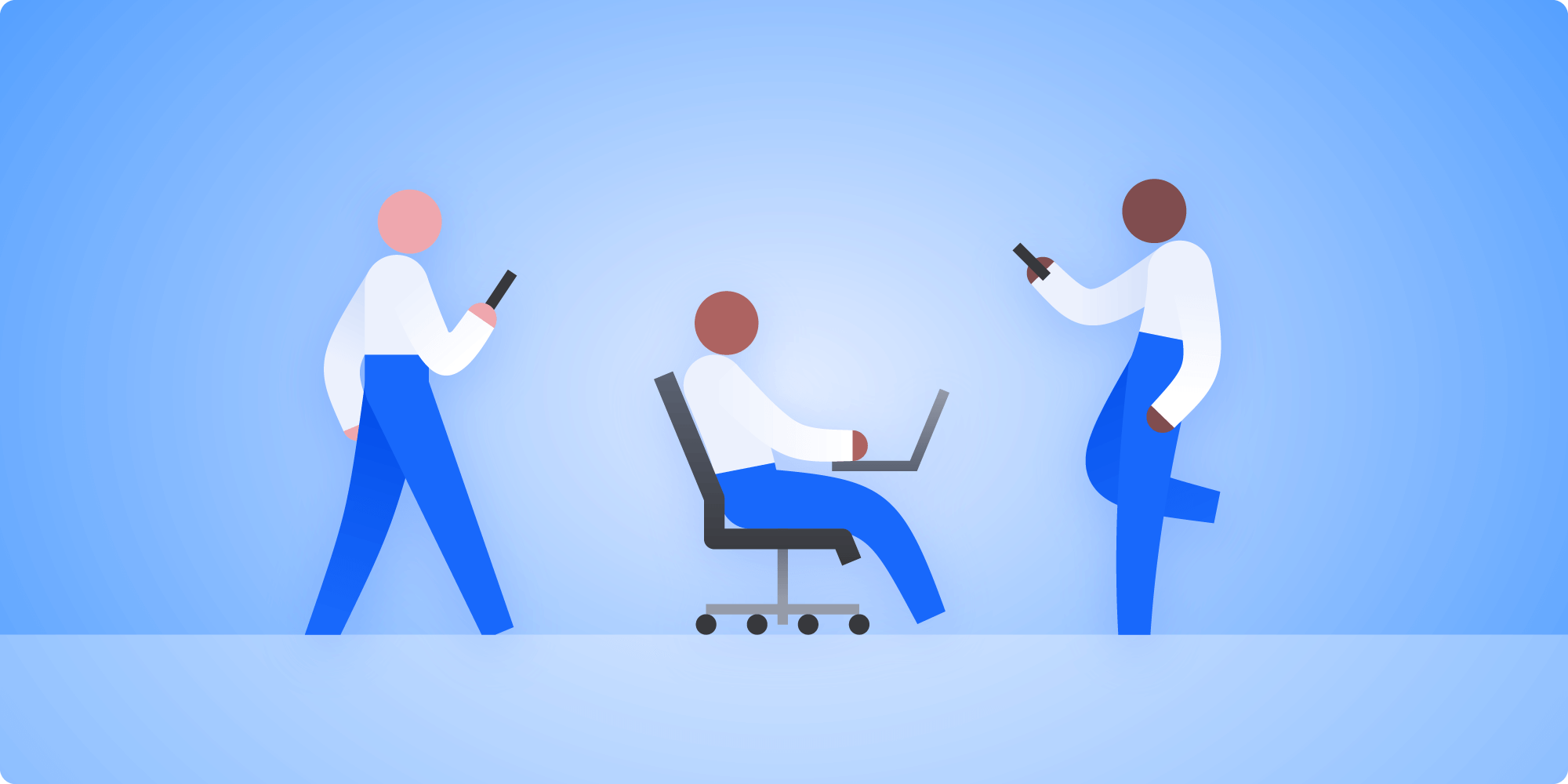 What was it like working as part of a hybrid working team?
Leyya: Doing Hybrid working is not something I have done before, however it ran very smoothly and it didn't feel like anyone was missing out by being online. I even did a day of working from home.
Marlena: And the meeting rooms made it very easy to join video calls and communicate with people working from home.
What was the highlight of your internship?
Leyya: The entire experience was really insightful and engaging, so it's difficult to choose a specific moment. Throughout the internship I really enjoyed engaging with all the meetings, for example I joined the people team standup everyday, where they set clear weekly goals, identifying any strengths and weaknesses in their approaches, in order to optimise future processes. As well as this, I joined the data analysts tech talks and it was great to see how they all collaborated to solve problems. It was interesting to hear how they handled working on such large data sets. I found it surprising to hear that Covid had not actually affected their data a lot, as I would have expected the network quality to degrade significantly.
Marlena: For me the highlight was being able to meet with so many different people within the company. And hear about their roles and how their career paths got them to SamKnows. And of course being able to work on a meaningful project.
What kind of place would you like to work at when you finish your education? What sort of culture would you look for?
Marlena: Oh good question. I would look for somewhere that is supportive with a welcoming culture, similar to SamKnows. Somewhere where no question is silly and you can ask anyone if you need help with anything.
Leyya: It will be hard to top the work culture at SamKnows, but I would look for somewhere where the entire team works together to solve problems. At SamKnows, I saw that everyone was happy to answer any questions people had and were really responsive when I asked to schedule meetings to talk about their work and career paths. I think that this is something really important to a good working environment.
Is there anything else you would like to add?
Leyya: In conclusion, I couldn't have asked for a better internship experience at SamKnows. I was able to make meaningful contributions to a project that I cared about, as well as connect with many different people across the company. In the digital age, good, consistent broadband is crucial to engaging with others, entertainment and even education. Therefore, it was really enlightening to see the process behind ensuring people have access to this. By speaking to a multitude of people from across different teams, I now have a better understanding of how an office runs (credit to the amazing people team), the process behind product development, how the data analysts use R, and how the technology team uses tests.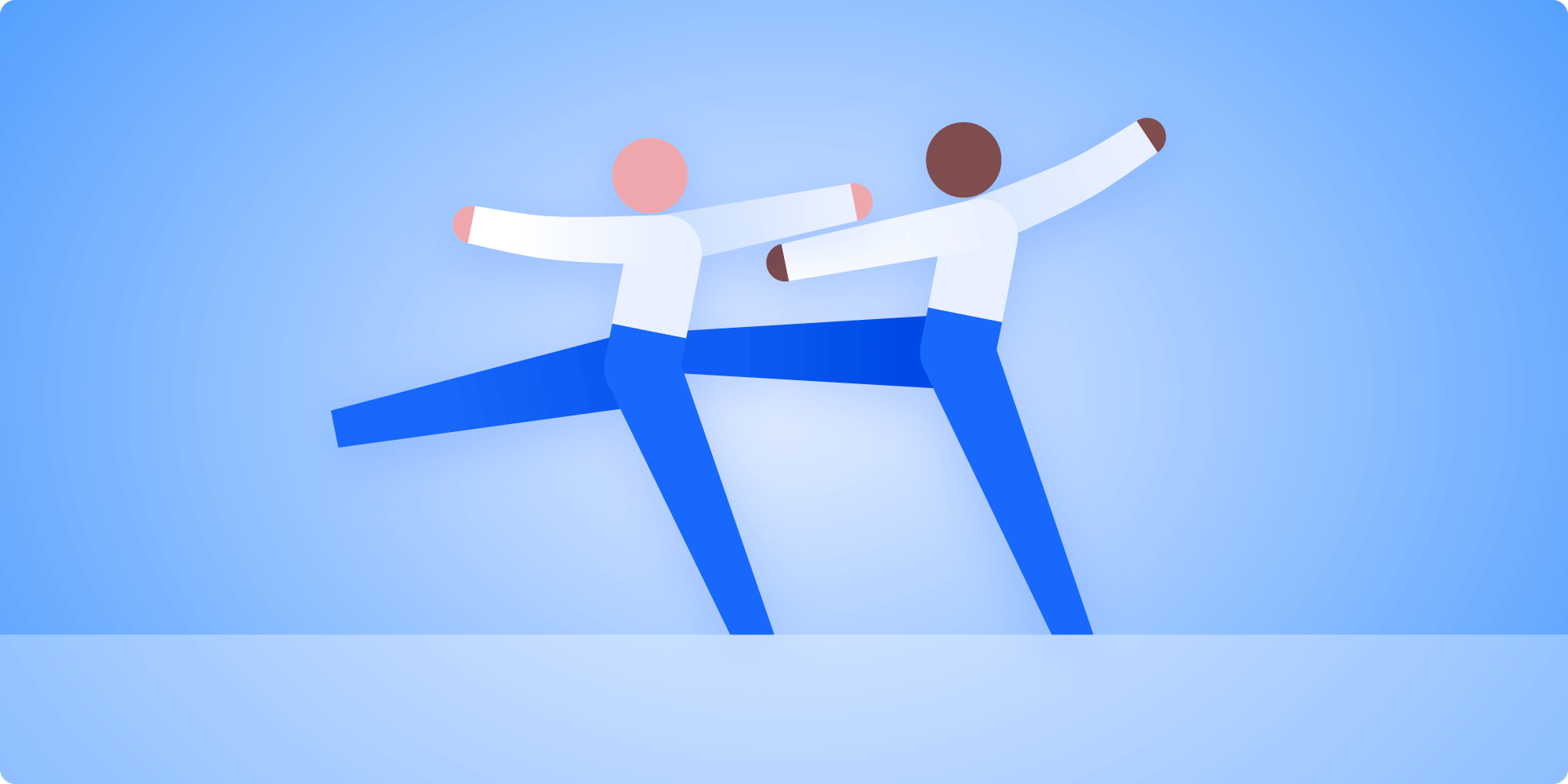 Marlena: Overall, this experience at SamKnows was incredible and extremely helpful for my future endeavours. The company does such meaningful work and the people are welcoming and supportive. I have enjoyed every minute of these last 3 weeks and I couldn't have asked for a better company to have interned with. The offices are spacious and have great facilities (especially the ice cream :) ) and contributing to an important and meaningful project was an incredible experience. I could not be more grateful for all the people who were willing to talk to us and show us what they do!
- - - - - - -
That's a wrap. Thank you Leyya and Marlena, you've been brilliant. We wish you every success for the future.