About SamKnows
SamKnows measures, analyses, and visualises internet performance. We do this across entire countries, networks, homes and individual devices. We are trusted by government regulators, ISPs, application providers and consumers alike to provide accurate and actionable data all to support the end goal of making the internet better for everyone.
We are product-centric
We design and build our products with their customers' needs first and foremost. Our key customers are Consumers, Care Agents, Product Managers, and Network Engineers. Our clients are Government regulators, Internet Service Providers (ISPs) and Enterprises worldwide.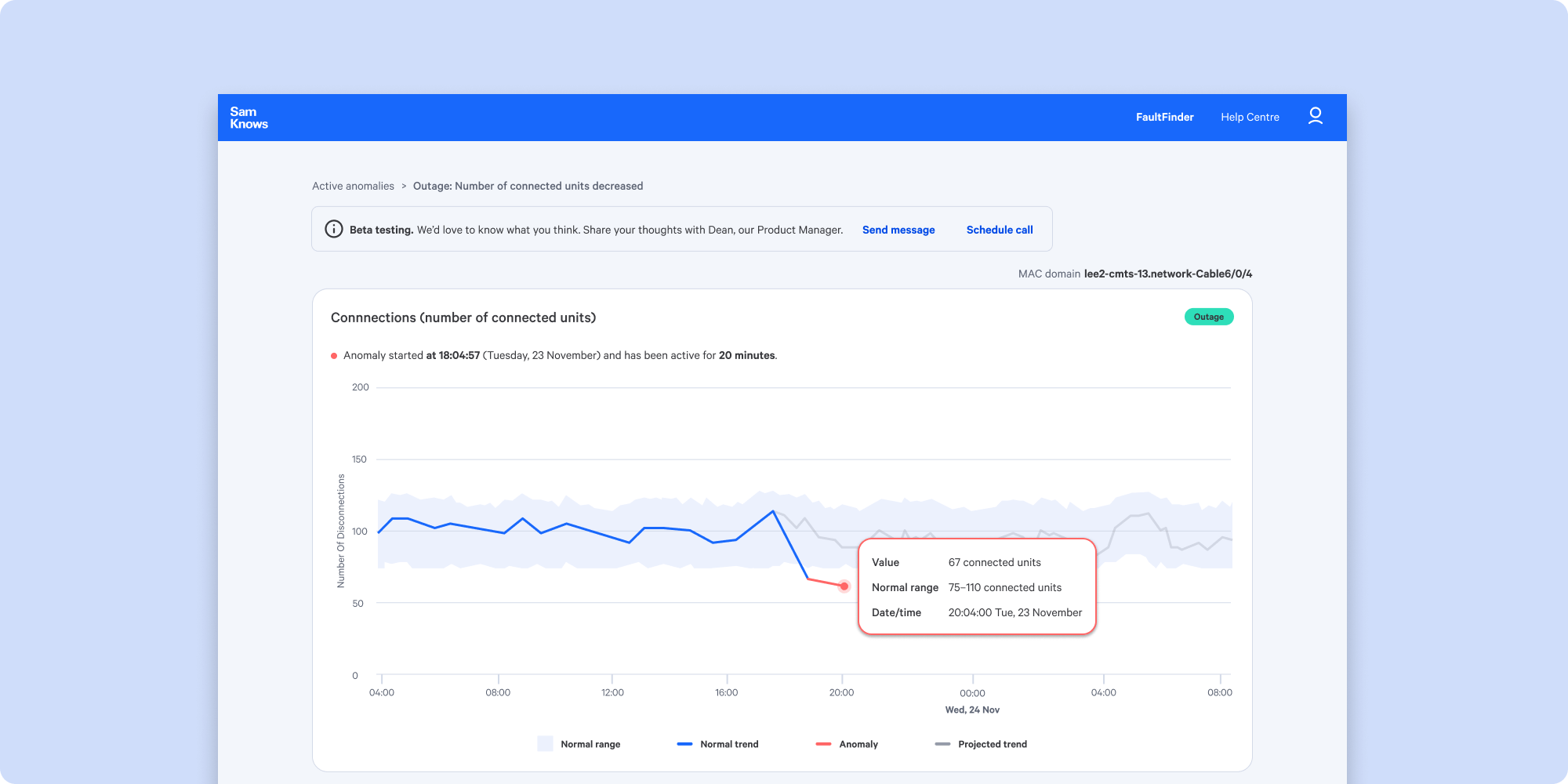 FaultFinder 
Designed to help Network Engineers at ISPs ensure that their customers receive the best possible internet experience. FaultFinder tracks the cumulative end-to-end QoS and QoE performance of an ISPs entire customer base, automatically looking for performance anomalies that deviate from the norm. When an issue is detected a notification is generated with the root cause pinpointed and the impact on their customer base calculated. This allows ISPs to fix faults fast which improves their customer experience.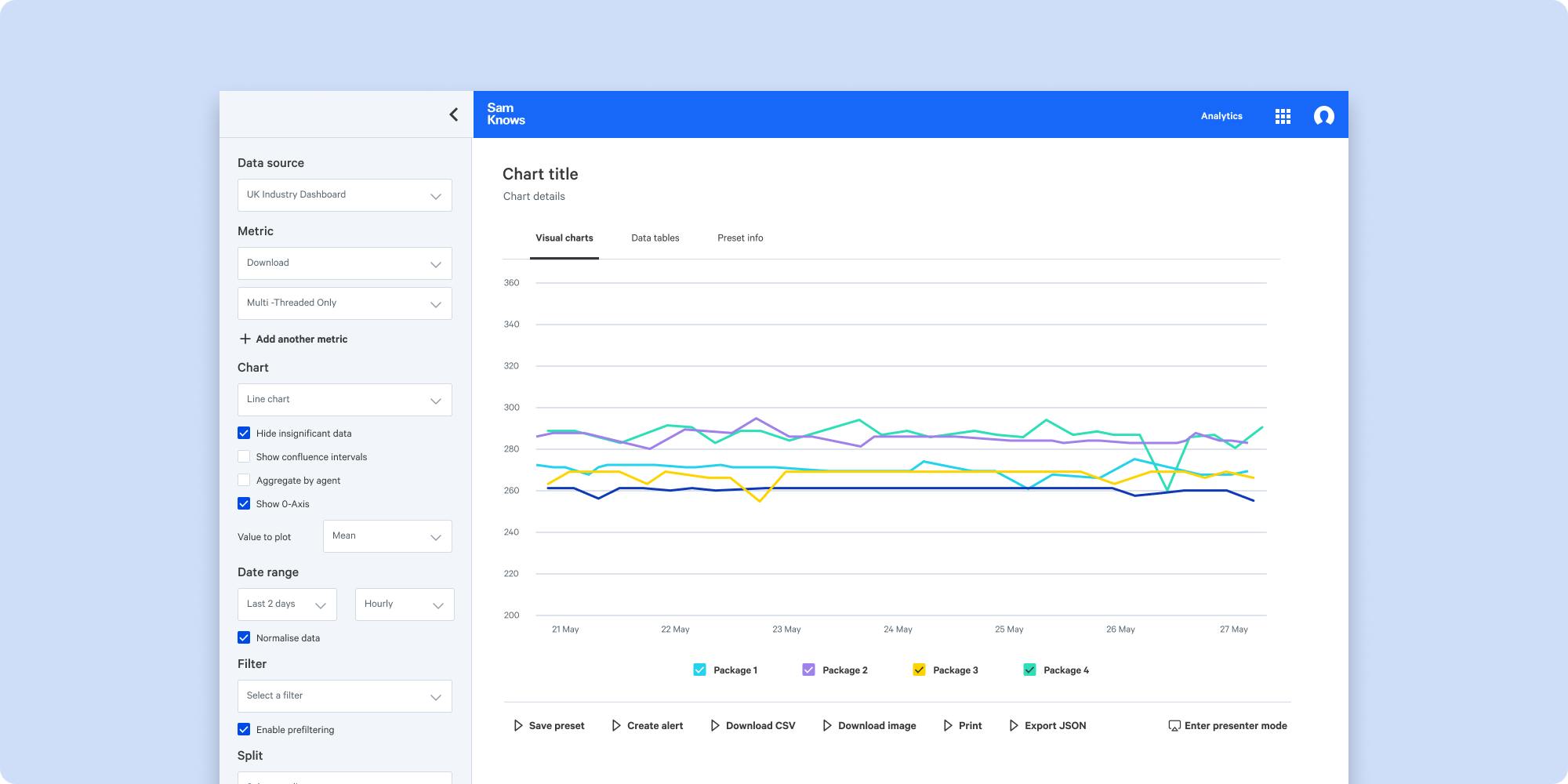 Continuity
Continuity is used by product managers at ISPs to monitor the performance of their  broadband packages to many homes. They use the data to support their marketing advertised speeds and make sure that they comply with national regulations. It's also used by government regulators to monitor the comparative performance of major ISPs, and different access technologies. The data SamKnows Continuity collects is published by governments to help consumers make more informed broadband purchasing decisions, and help promote healthy competition across the industry.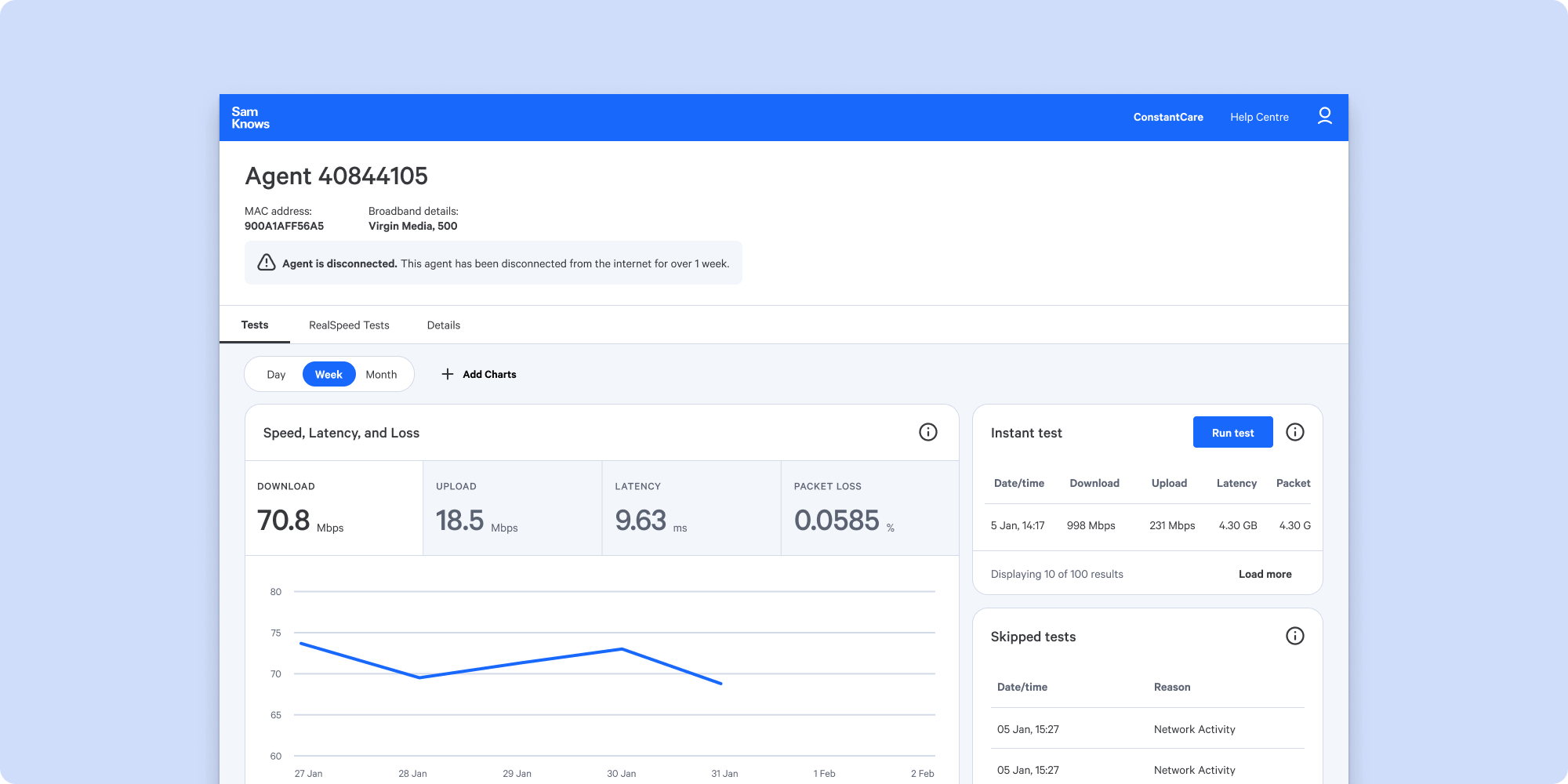 ConstantCare
A dashboard that provides Care Agents at ISPs with an at-a-glance overview of individual customers broadband performance. View historical performance overtime to spot any intermittent problems, run an instant test remotely to check real-time performance, see if there's been any dropouts or disconnections. It's designed to resolve customer support calls quicker and more precisely.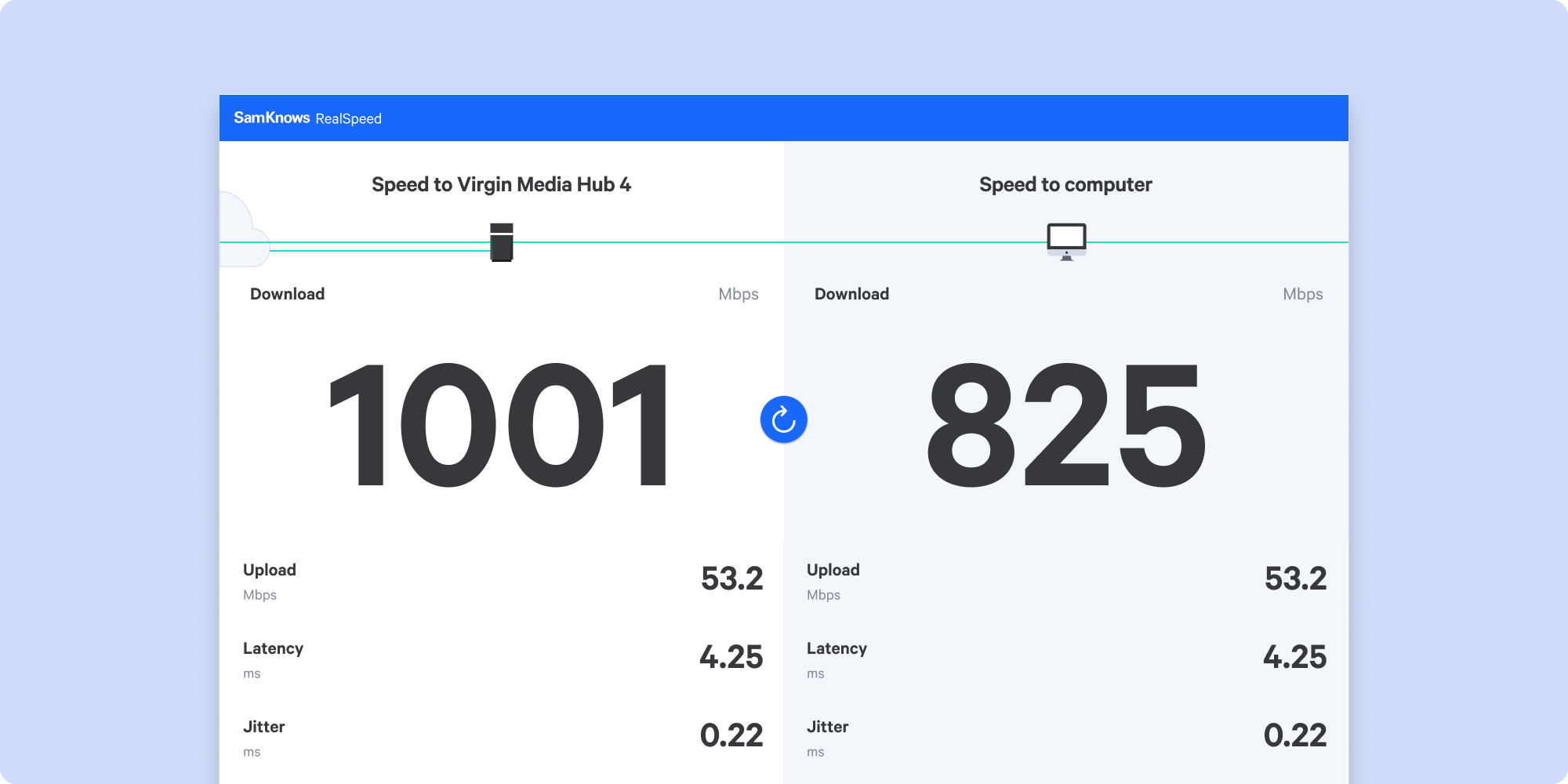 RealSpeed
The root cause of over 50% of support calls to ISPs is due to poor Wi-Fi performance inside the home. It's not widely understood that the speed the ISP provides into the home isn't the same as the available speed on devices connected via Wi-Fi. RealSpeed visualises the problem by running two separate speed tests, one from the router and one from the device and then presents the results side by side for easy comparison. The test can also identify device bottlenecks when the hardware and software configuration of the device is limiting the available speed.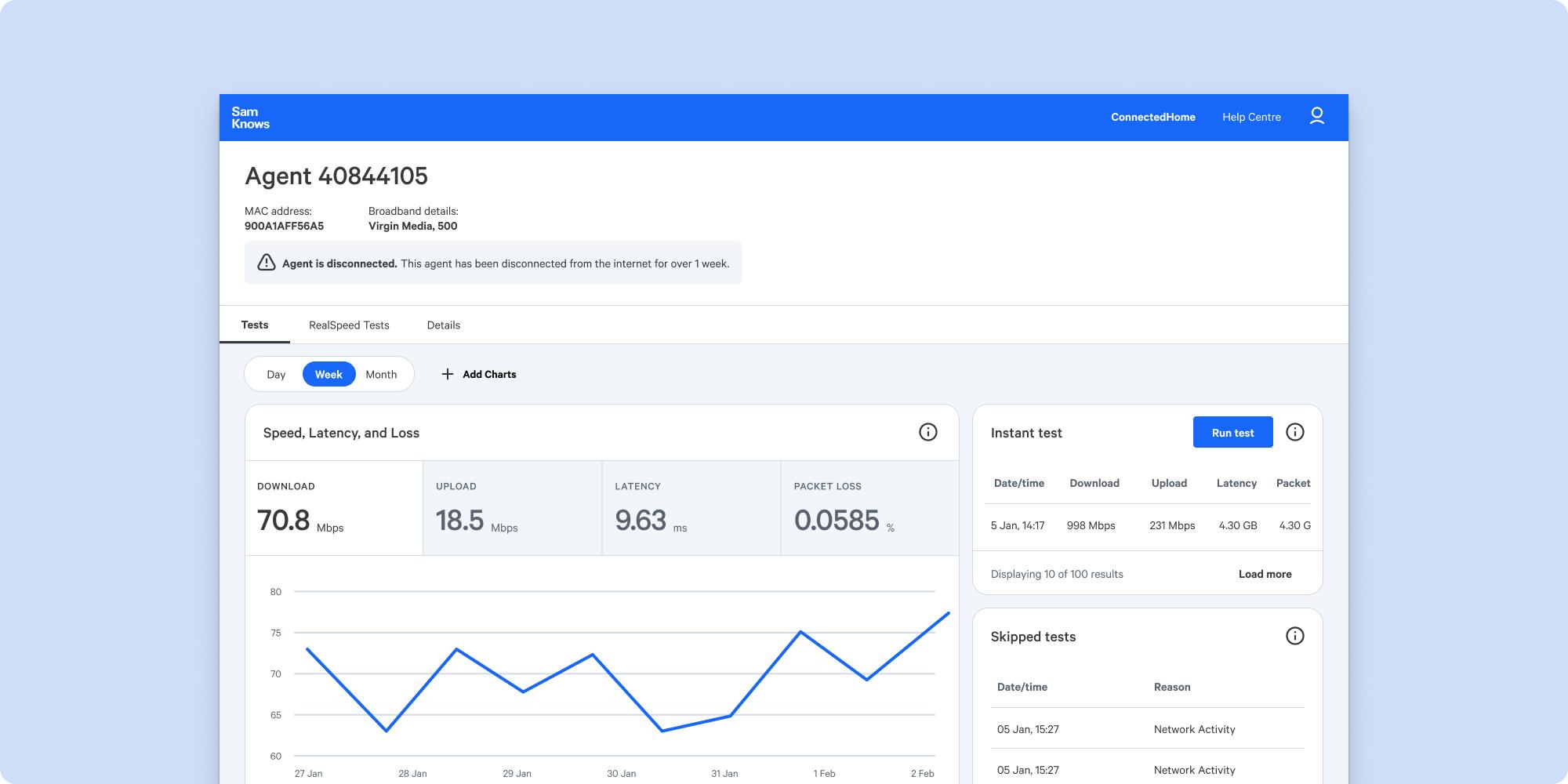 ConnectedHome
A dashboard that provides broadband customers with an at-a-glance overview of their home broadband performance. Monitor Quality of Service over time to ensure they're getting what they pay for, track reliability and see if there's been any downtime on the connection. Add dozens of Quality and Experience metrics to visualise the performance of the popular online applications they use the most.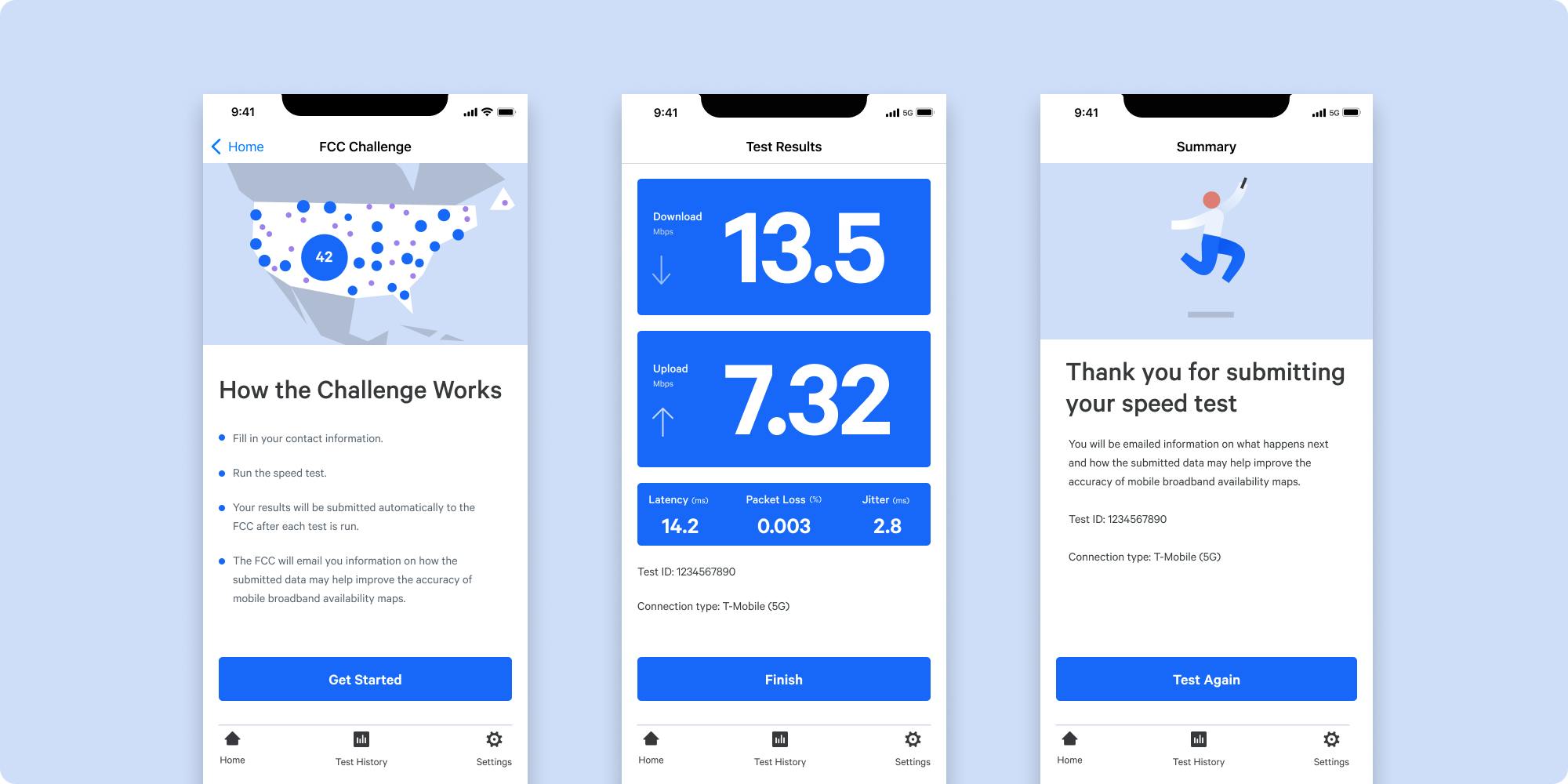 Cellular
We've produced several handy speed testing apps which help government regulators understand the performance of national cellular broadband networks. The modular format allows regulators to customise and launch their app very quickly. 
- - - -
We work collaboratively to create products that our users love  
You will be a part of a cross-discipline team, led by a Product Manager, working alongside Front-End and Back-End Engineers. All views and opinions are respected; we want you to share ideas and give feedback too. This makes it great for working both autonomously and feeling well supported. 
We are all a bunch of fun-loving nerds
- Kristina Kanter, Product Designer
We place a lot of importance on product design
Products are at the heart of what we do. You will join a growing team of product designers, each with their own customer types to focus on, but with some overlap as together you develop our design systems and design principles. As a Product Designer at SamKnows you will need a deep understanding of our user's needs and design solutions that are elegant but also practical and technically feasible to deliver products that our users love.
- - - -
Become our next Product Designer
Get to work with like-minded individuals, from all different backgrounds. If you're interested, apply below. We look forward to meeting you.