History is made
In the United Kingdom, the Platinum Jubilee is approaching. While we welcome any excuse to be jubilant, the Platinum Jubilee is particularly special as it marks the anniversary of the Queen's 70-year reign. QE2 is the first British monarch to reach this historic milestone and she plans to mark the occasion with a 4-day 'blockbuster weekend of celebrations', from the 2nd to 4th June.
But we wanted to take a look at the Queen's prior milestones and Jubilees, but use this timeline as an interesting way to benchmark the remarkable evolution of telecommunications throughout her reign.
- - - - - - - -
1950's
First computer hard drive, first coronation to be televised and first use of modems.
Elizabeth Windsor became Elizabeth II in 1952, at the same time that an IBM engineer Reynold Johnson was creating the first computer hard disk, consisting of fifty platters, each two feet wide. They were called 'Jukeboxes' at the time, and incidentally the Number 1 song in the charts when Elizabeth became queen was Cry by Johnnie Ray and The Four Lads.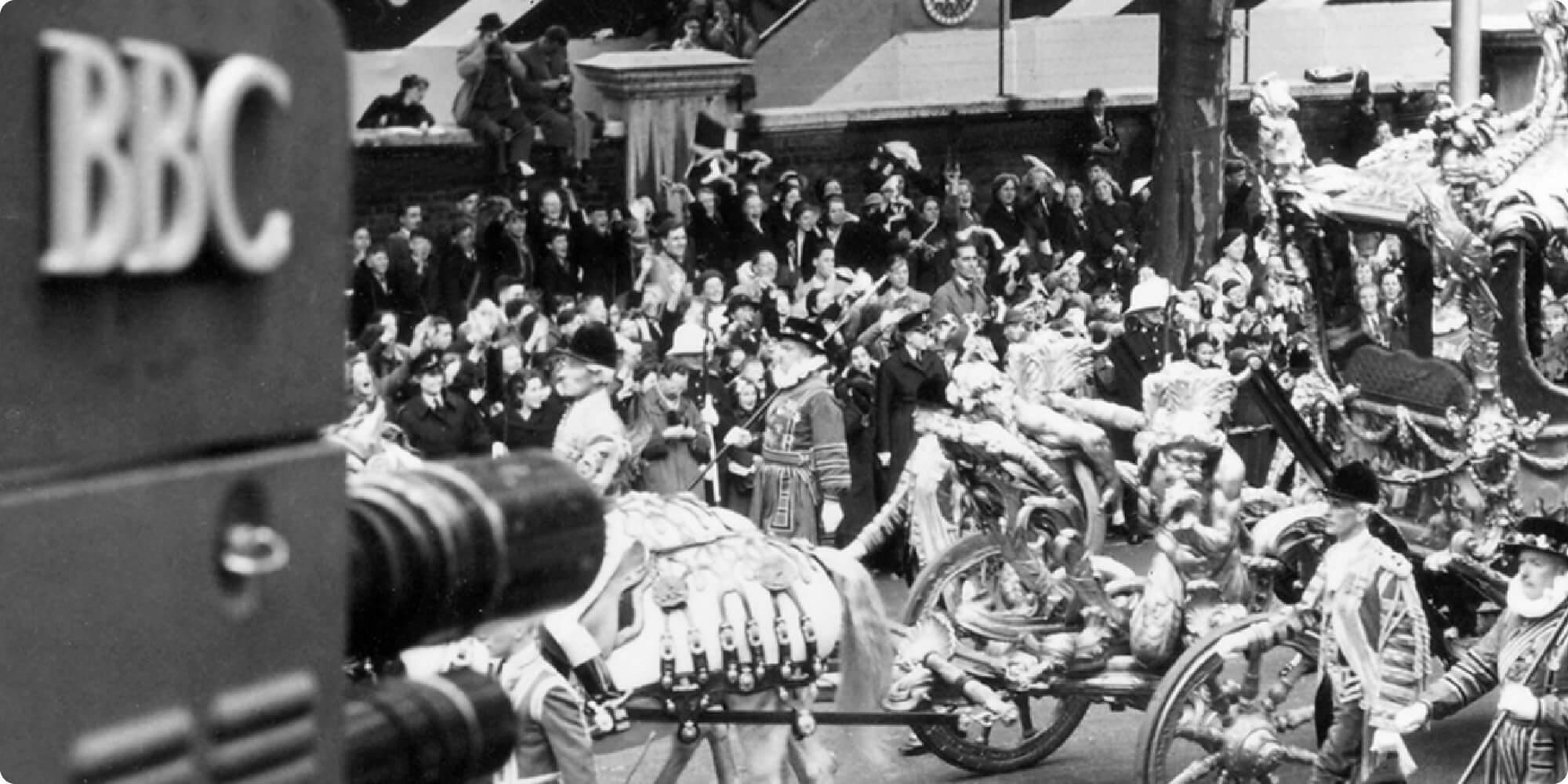 Queen Elizabeth's coronation in 1953 at Westminster Abbey was the first coronation to ever be televised. According to the royal family's website, it was watched by 27 million people in the United Kingdom.
In 1954 US Air Force's The Semi-Automatic Ground Environment (SAGE) system set a precedent for computer communications, including the first use of modems.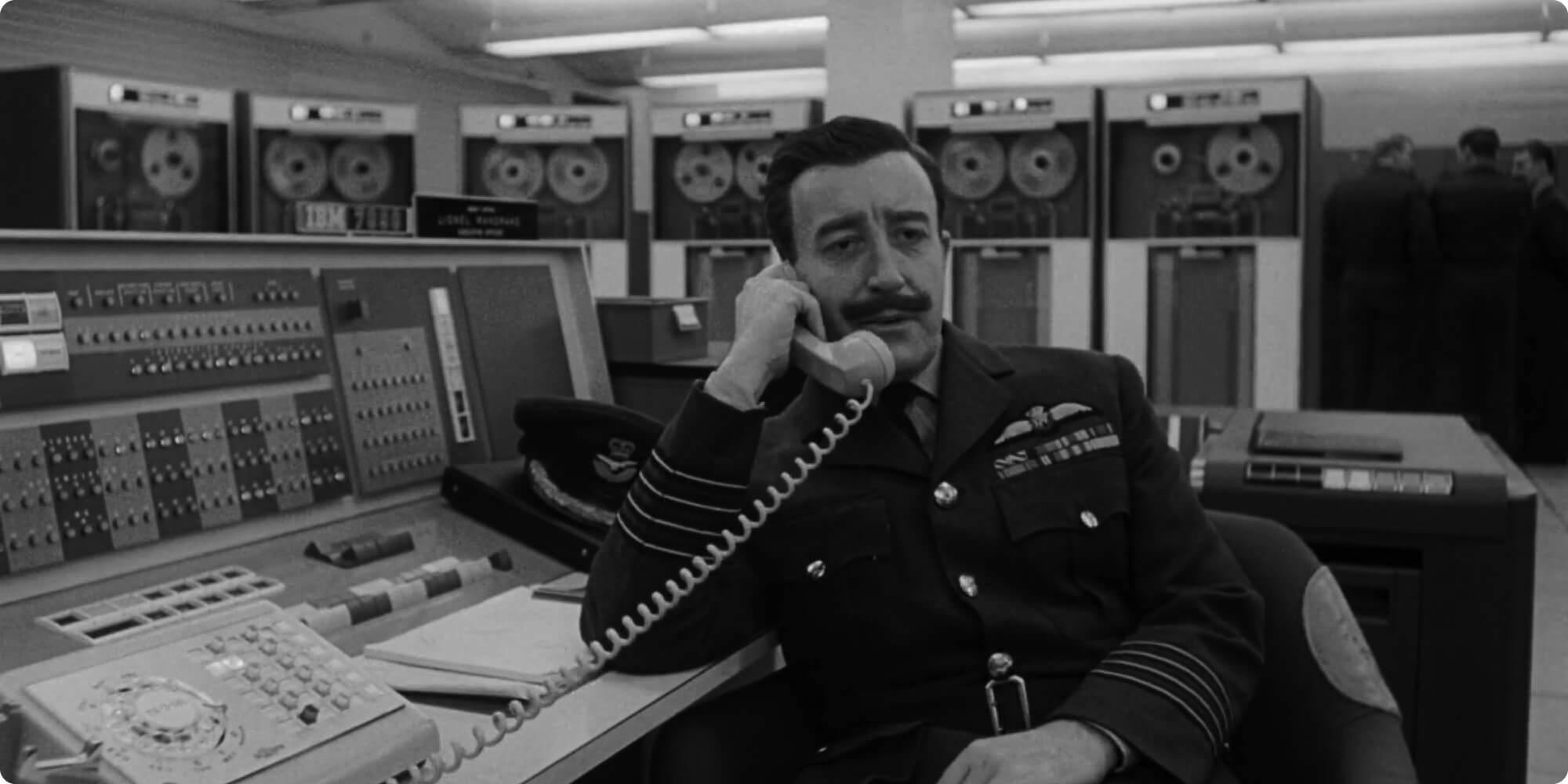 When SAGEs enormous computers and huge displays were decommissioned they became Hollywood movie props and appeared in films such as Stanley Kubrick's Dr. Strangelove.
- - - - - - - -
1960's
Fibre optic communication, email, and video-conferencing all first introduced
Optical Fibre Communication was invented in the early 1960's, at Standard Telecommunication Laboratories, in Harlow Essex. Incidentally Cookie, our head of Marketing, started his career at the same lab 30 odd years later. Fibre optic cables now span the globe to form the backbone of the internet. Cookie remembers getting to experience fibre for the first time during a transatlantic video conferencing call which had broadcast quality video, to this day he hasn't seen better video call quality!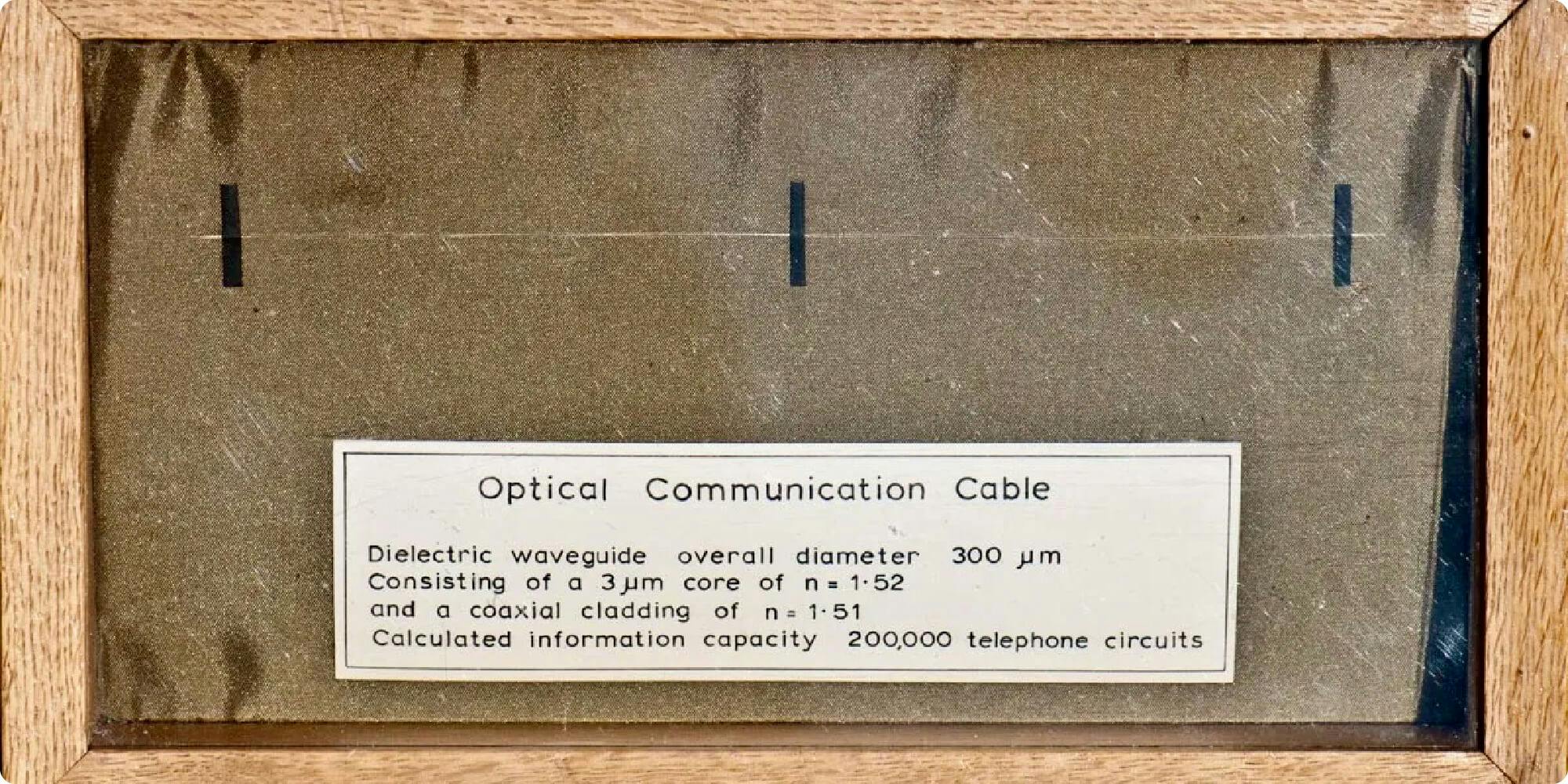 The World's first single-mode optical communications fibre 1965
The very first version of what would become known as email was invented in 1965 at Massachusetts Institute of Technology (MIT) as part of the university's Compatible Time-Sharing System, which allowed users to share files and messages on a central disk, logging in from remote terminals.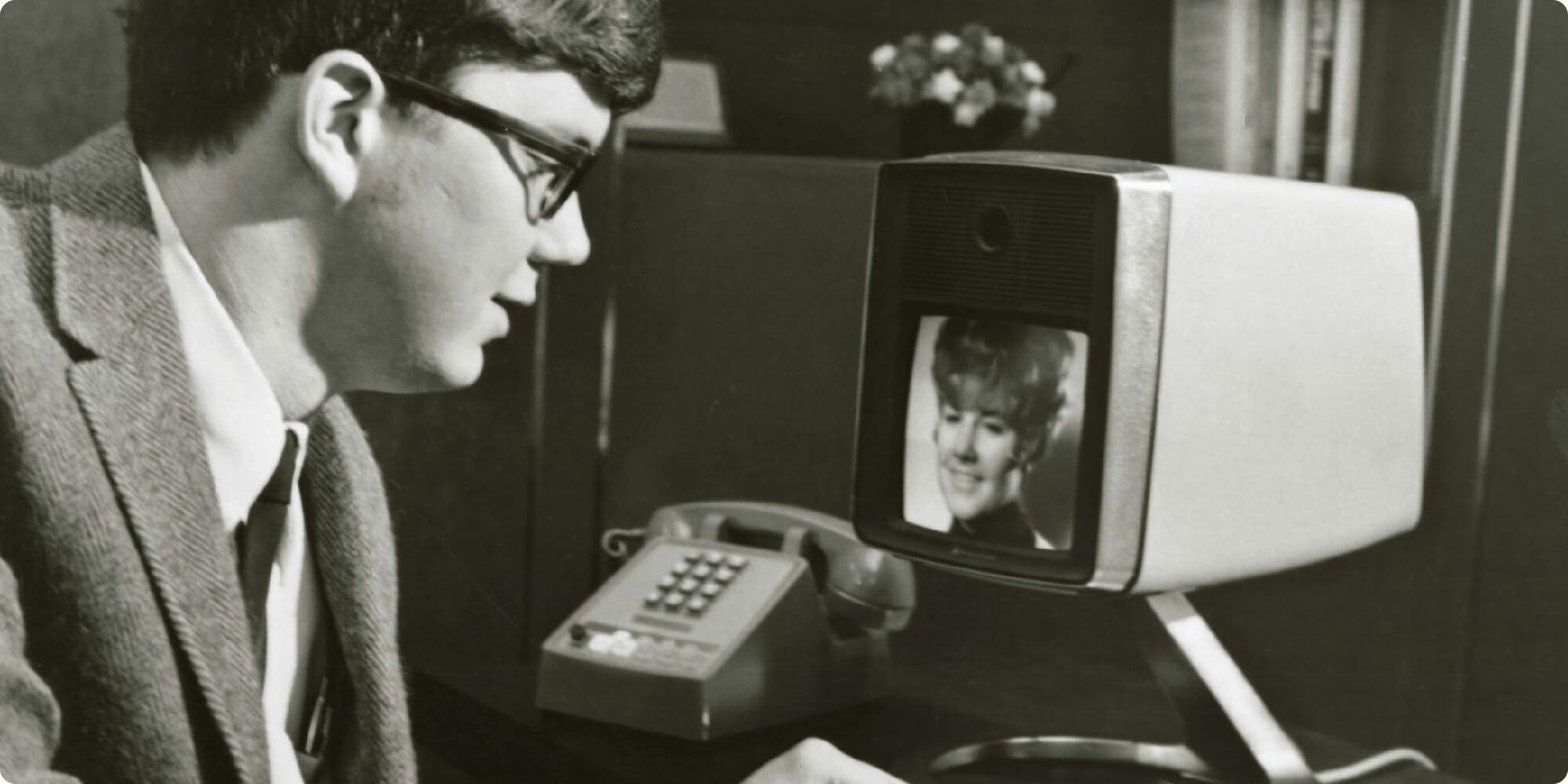 "Hello my dear, you look like a million dollars, because that's how much this call is costing me…"
Video conferencing was first introduced and packaged as a commercial solution at the 1964 World's Fair in New York by AT&T. The Picturephone wasn't very successful, probably because a 3 minute call would cost you $200 in today's money, and within a few years the service was shut down.
- - - - - - - -
1970's
Birth of the mobile phone, interconnected networks, and wireless transfers from space to earth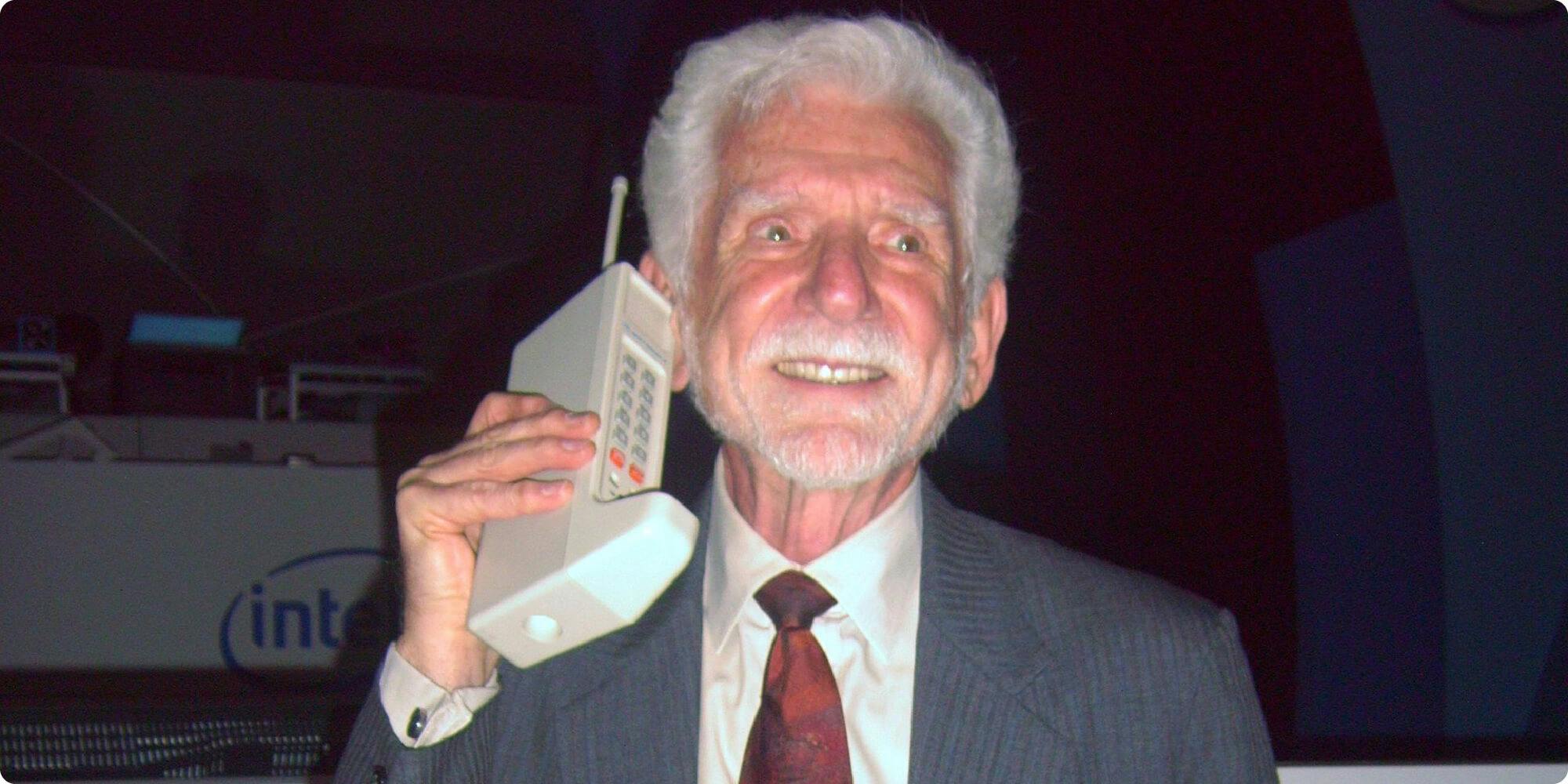 Martin Cooper of Motorola made the first handheld mobile phone call on a prototype DynaTAC model in 1973. This is a reenactment in 2007.
The first mass produced handheld mobile phone was made by Motorola in April 1973. In 1976, Queen Elizabeth was introduced to 'the ARPANET' -- a computer network that eventually morphed into the internet. During the opening ceremony at the Royal Signals and Radar Establishment research centre in England she became the first head of state in the world to send an e-mail.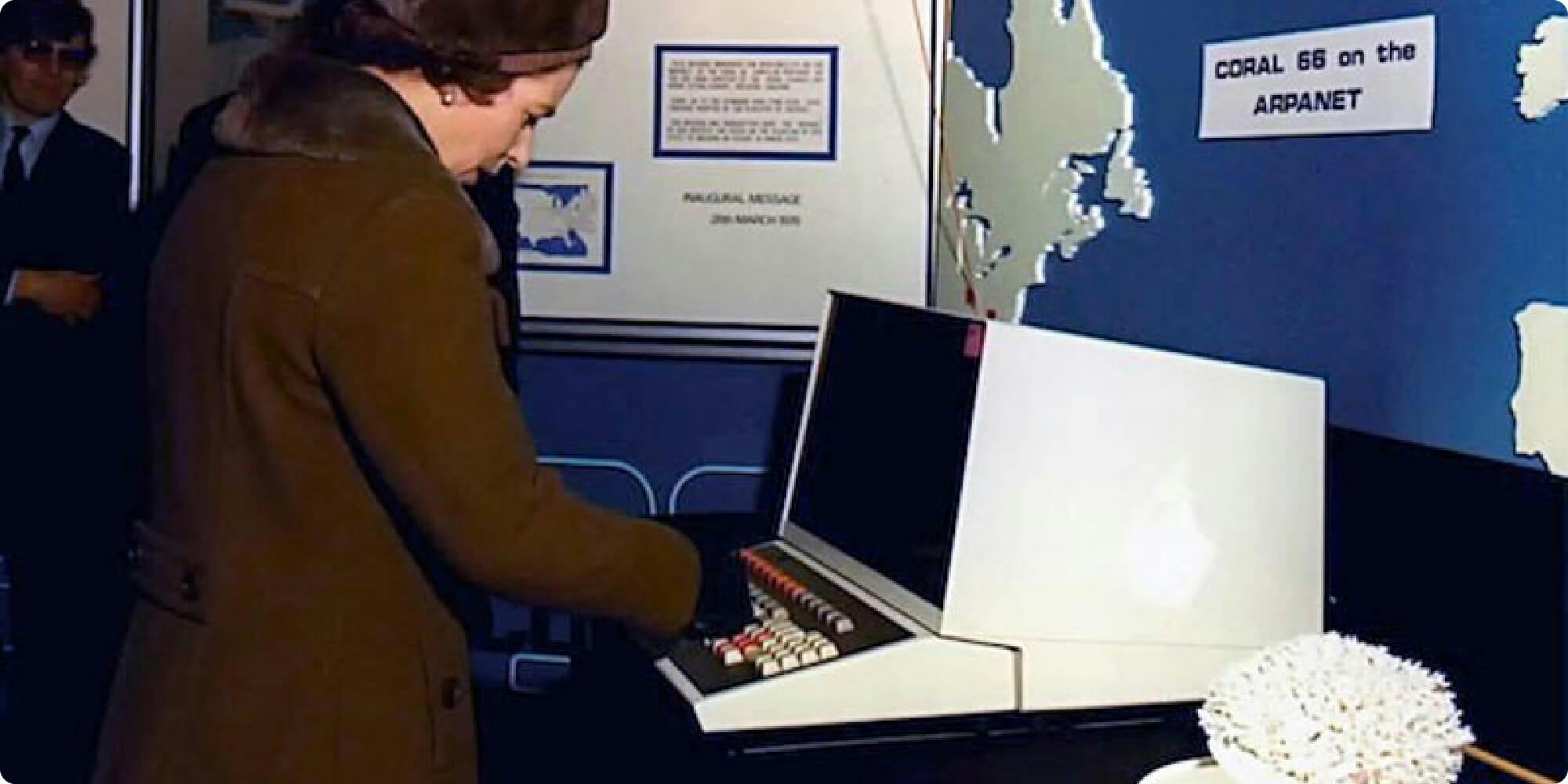 It's lost to history what her first email message was, but we're guessing - "Dear Philip, I'm not sure this internet thing will ever take off, Love Lizzie xxx".
In 1977 Queen Elizabeth underwent a series of tours around the world to mark the 25th anniversary of her reign. At the same time NASA launched the Voyager spacecraft to take closeup pictures of Jupiter (1979-1980), Saturn (1981), Uranus (1986) and Neptune (1989) and transmit the images back to earth wirelessly using the Deep Space Network (DSN), a collection of big radio antennas.
- - - - - - - -
1980's
The decade of big mobile phones, say hello to JA.NET, Apple Mac(intosh) and the start of www
The FCC approved the operation of an analog cellular mobile telephone system in 1982, sparking a new growth sector.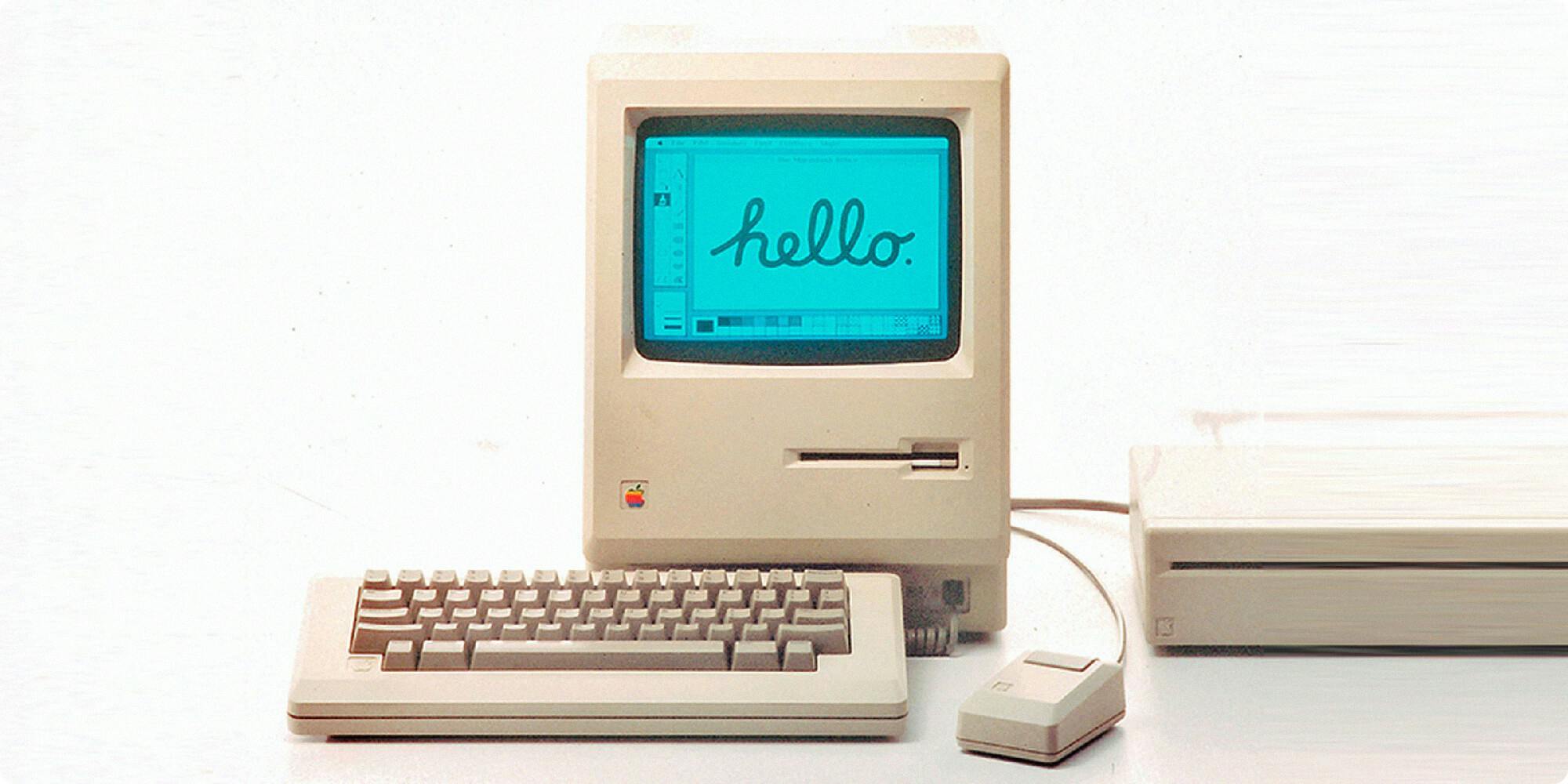 Apple launched the Macintosh in early 1984. It was the first home computer to have a mouse, and became far more popular than other brands. Also this year, JA.NET was launched as a university network. It was the world's fastest computer network at the time, running at around 100Mbps, which, in the 90's was super fast!
A year later, in 1985, the Motorola 8000 X was one of the most popular mobile handsets. It was shaped much like a "brick" and cost a pretty penny - £2,995. That's £9000 in today's money.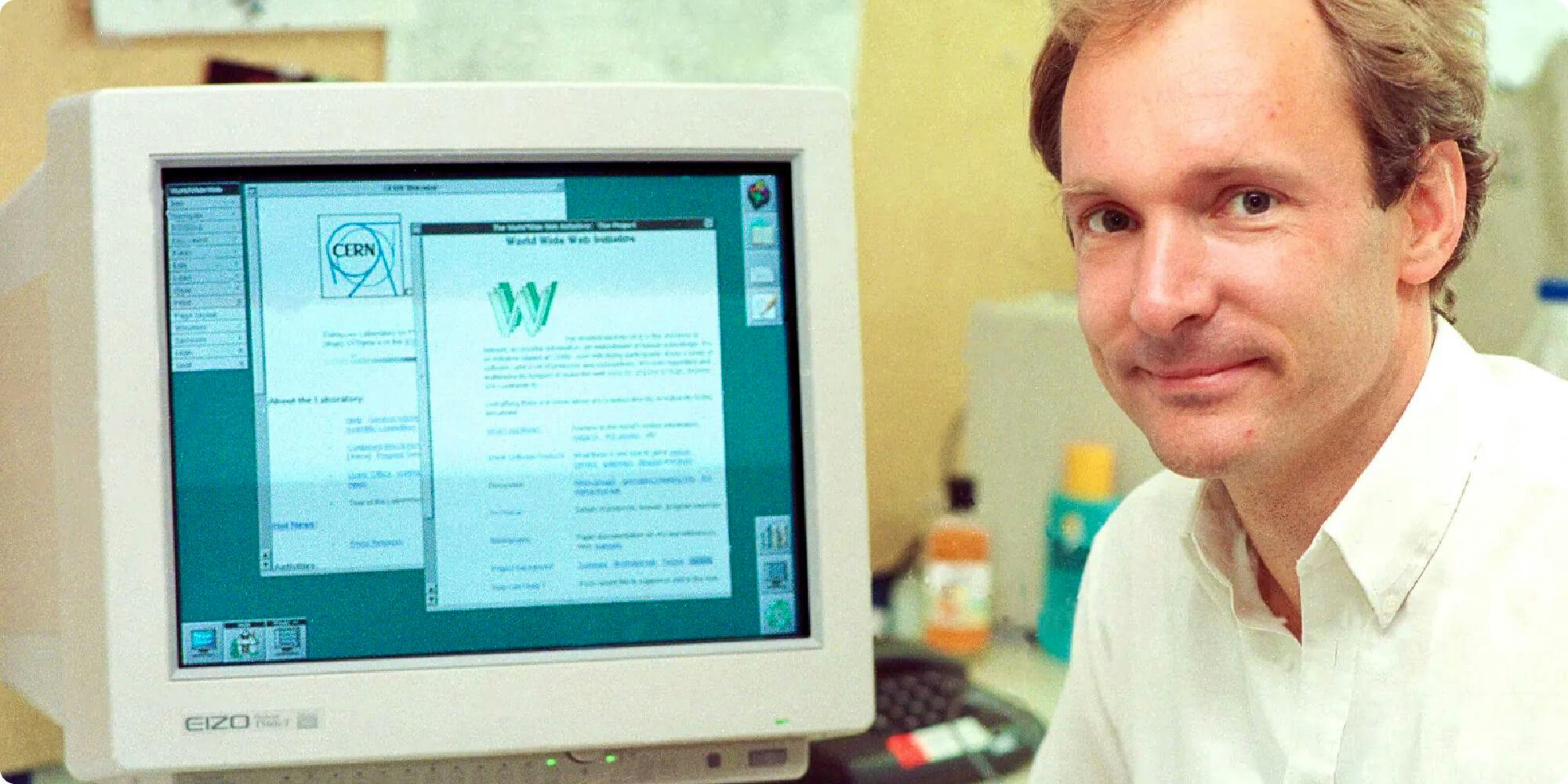 Tim Berners-Lee, inventor of the world wide web, in 2019
Towards the end of the decade there was significant movement in telecommunications. In 1989 the World Wide Web was created by Tim Berners-Lee. He wrote the initial specifications for URIs, HTTP, and HTML. Later in 2004 Queen Elizabeth dubbed Sir Timothy Berners-Lee Knight Commander, for his work developing the world wide web.
By the end of the decade Canada, Denmark, Finland, France, Iceland, Norway, Sweden. Australia, Germany, Israel, Italy, Japan, Mexico, Netherlands, New Zealand, United States of America and the United Kingdom were all using the internet.
- - - - - - - -
1990's
Wi-Fi, Webcams, Windows 95, and dial-up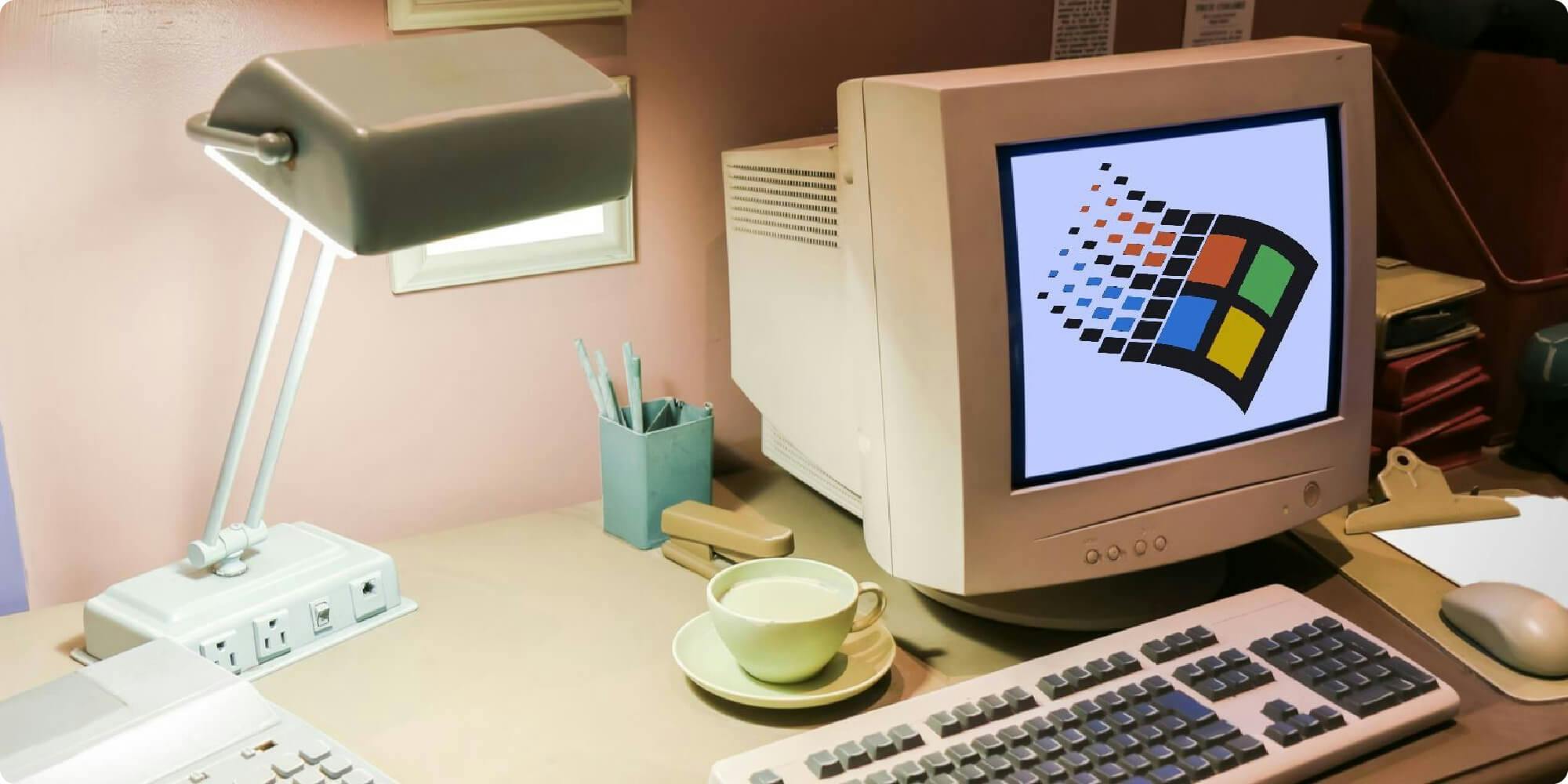 Right at the start of the 90's is when tech experts started workshopping gigabit speeds. But it wasn't a while until this was commercially available. In 1991, students in the Cambridge University Computer Science Department invented the first webcam. It provided a 129×129 pixel grayscale picture at one frame per second, pulling images three times per minute. Two years later, the same year as the Queen's Ruby Jubilee, access to the internet via a dial-up connection was commercially available. In the UK this was offered by 'Pipex' (the UK's very first commercial ISP!) and in the US 'Sprint'. Then in 1995, Microsoft launched Windows '95, the first in its 9 series family, introducing the Windows interface that we still use today.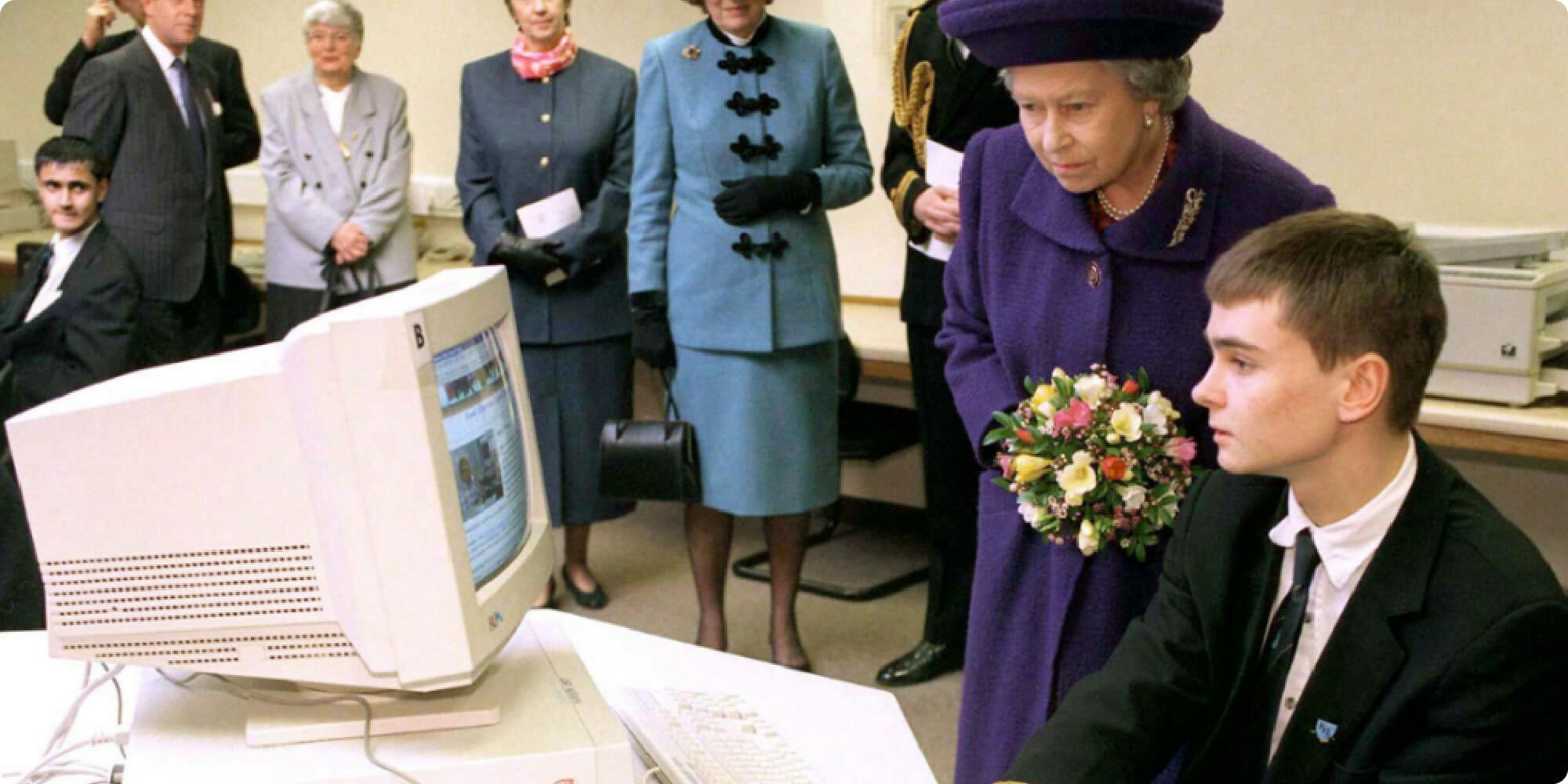 The Queen checking out the World Wide Web in 1997.
The name Wi-Fi was created in 1999 by consultancy Interbrand to replace the not-so-catchy 'IEEE 802.11b Direct Sequence.' Wi-Fi is now the most popular method of connecting internet enabled devices in the home. So 20 years after it first appeared SamKnows created the Realspeed test to compare the performance of your home broadband at your router, to the performance of your internet enabled devices via Wi-Fi. The variability of Wi-Fi performance is still not widely understood and problems with poor Wi-Fi signal account for over 50% of the support calls to ISPs. The queen herself suffered from Wi-Fi blackspots before the Duke of York spearheaded a project to upgrade the Wi-Fi at Buckingham Palace in 2008. It's not known if the Queen is a regular user of RealSpeed, but if she wants to test the palaces Wi-Fi performance, we'll be happy to pop a free Whitebox in the post!
Before widespread availability of ADSL, the gap from dialup modems to full broadband was bridged by ISDN – BT's Home Highway product, launched in 1997. It was a game-changer as it was affordable, reliable, reasonably low-latency internet access compared to regular dial-up. It also meant you could use the internet and the telephone at the same time, or you could use both "channels'' and get a whopping 128Kbps connection.
The very tail end of the 90s is also when the first "0800" numbers for dial up came around - so rather than paying per minute for the calls people had access to essentially 'free' internet.
- - - - - - - -
2000s
Broadband and mobile take over
By the turn of the century, broadband arrived. The first UK resident got connected to an ADSL line for a shocking 512Kb… just half of a single megabit, although it seemed fast at the time. At this speed… It would take over 2 1/2 minutes to download a 10 megabyte attachment. In 2002 the Queen celebrated her 50 year reign with her Golden Jubilee. In the same year, the first World Telecommunications Development Conference took place in Turkey. This was a reflection of how the industry was growing at the rate of knots. By March 2005, while Bill Gates was receiving his knighthood from the Queen, broadband was taking over from dial-up in the US, with 33% having a broadband connection vs 28% still having a dial-up connection. Similarly the mobile world was taking off, with Nokia models being very popular, and by late 2007 75% of the US had a mobile phone. In 2008 Virgin Media rolled out their Fibre network offering fast speeds of 50Mbps.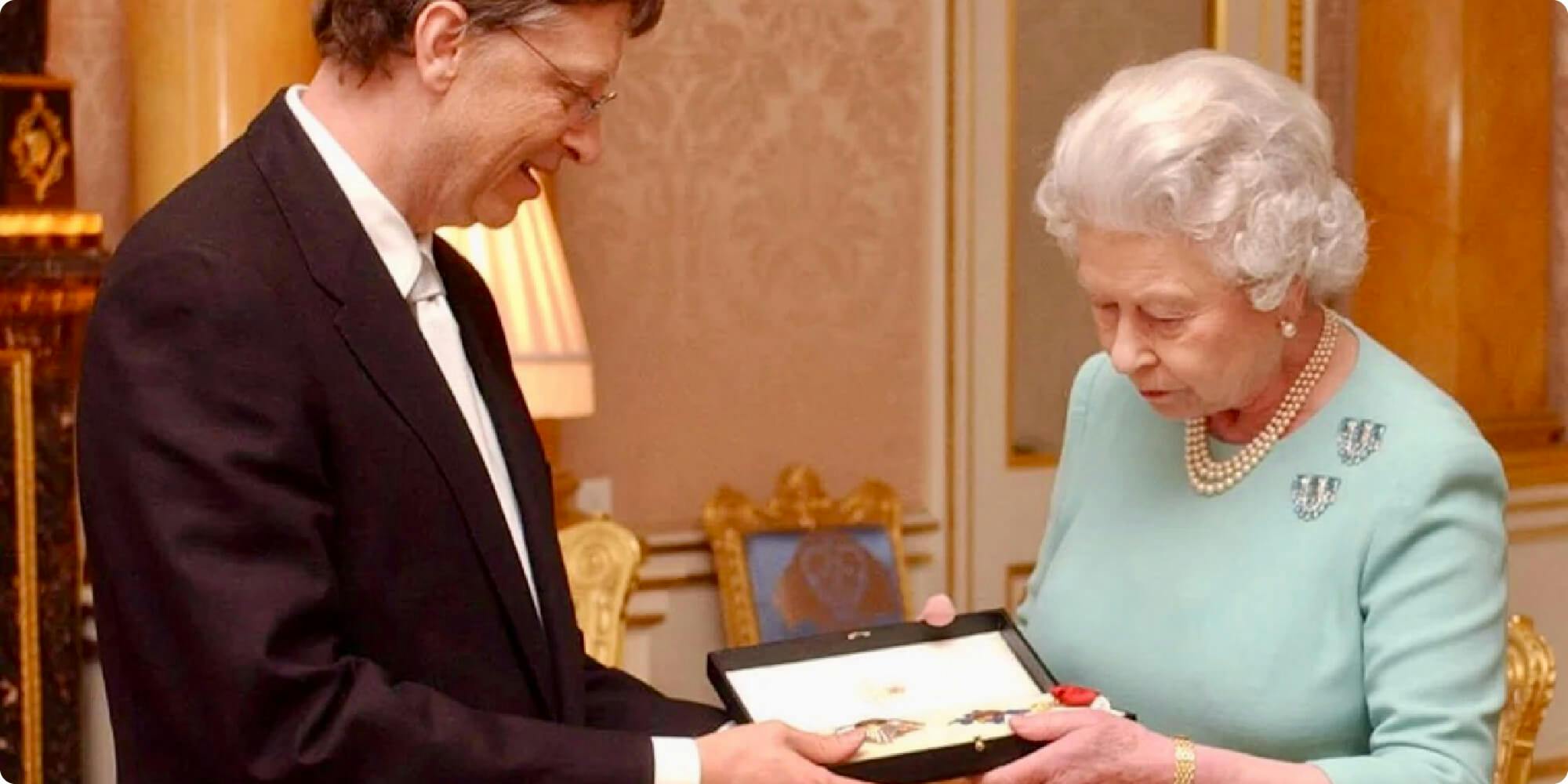 In 2005 the Queen gave Microsoft founder Bill Gate with an honorary knighthood
It was about this time (2008/2009) that Sam Crawford (co-founder of SamKnows) set about reinventing in-home internet performance measurement and SamKnows became a company. And soon after starting working closely with Ofcom, the UK government regulator.
- - - - - - - -
2010s
Socials, Celebrations and Speed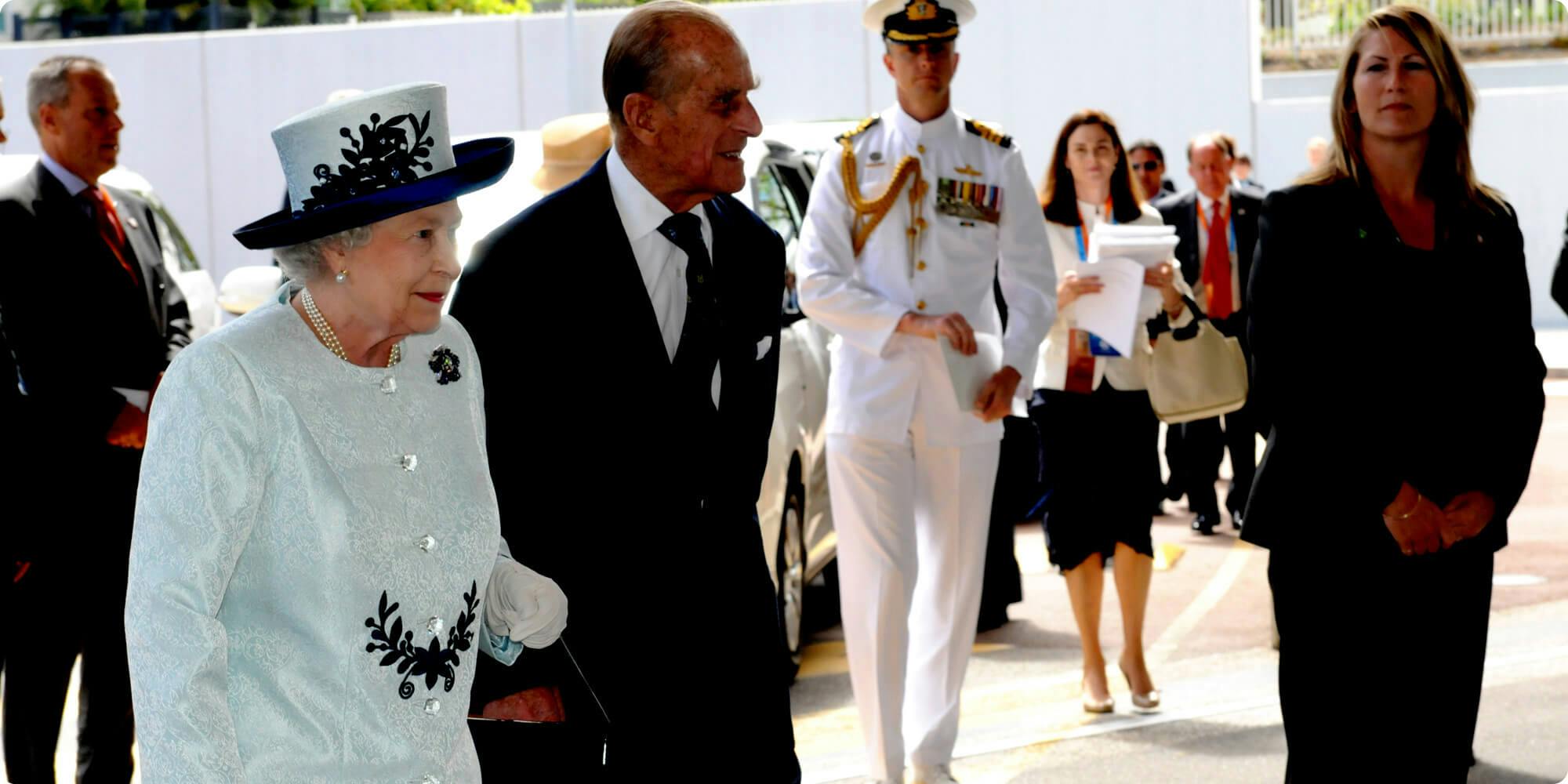 The Queen and Duke of Edinburgh in Australia to inaugurate the CHOGM Summit in 2011
During the 2010s SamKnows rapidly expanded its international clients to all corners of the globe, setting up broadband performance national studies in many of the countries that the Queen regularly visited on commonwealth tours including: Australia, New Zealand, Canada, Singapore, and Hong Kong.
While the Queen was signing up to Facebook in 2010, Hyperoptic, a British operator, was getting ready to launch their gigabit service in the UK. In 2011, they were the first to offer speeds of up to 1Gbps to homes in London. Most other ISPs at the time started offering 100Mbps as their fastest product.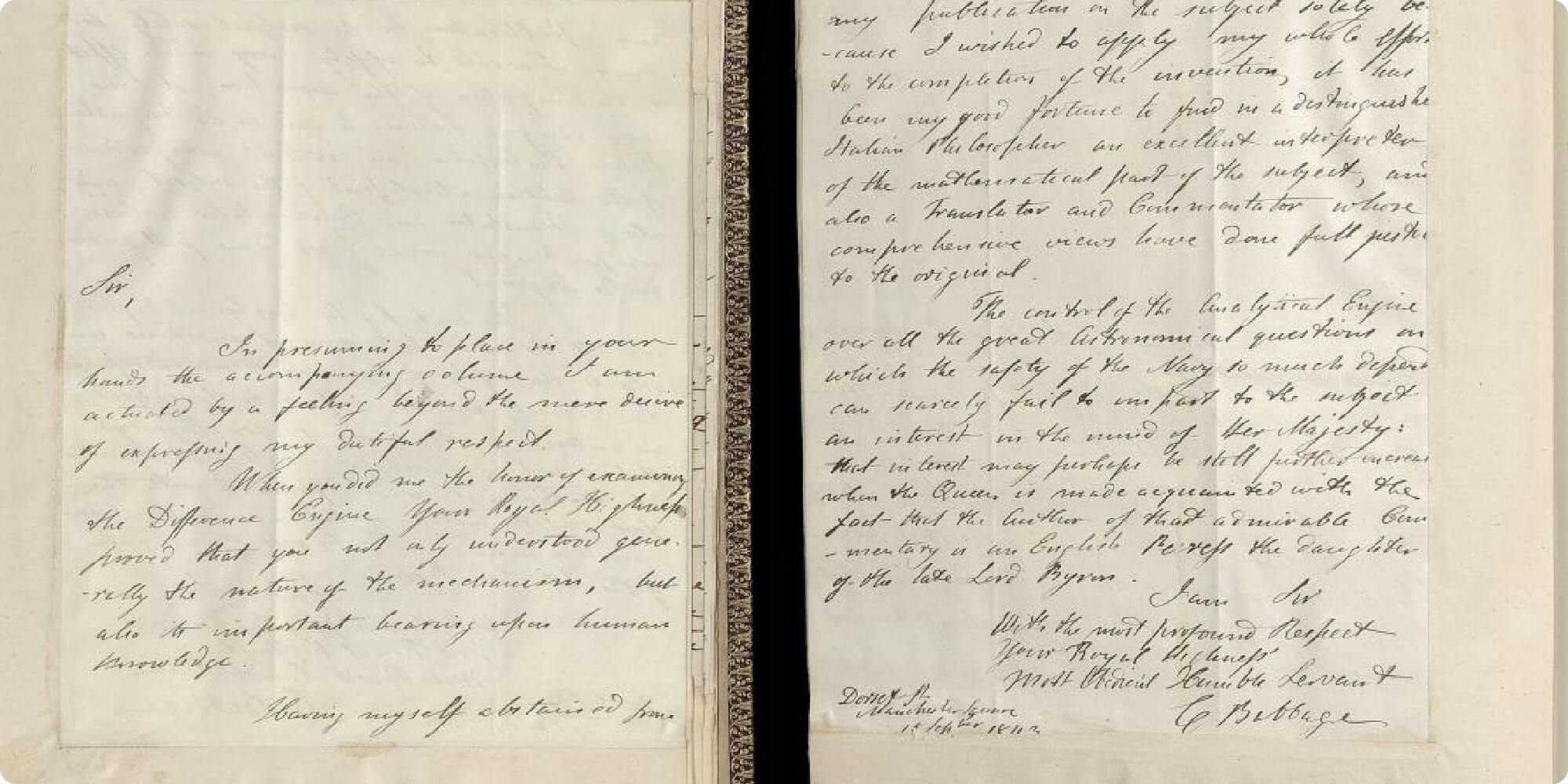 The Queen's first Instagram post was an image of a letter sent to Prince Albert in 1843 by computing pioneer Charles Babbage
Instagram photo sharing app launched in 2010 and was quickly acquired for $1 billion 2 years later by Facebook. The app rapidly gained popularity throughout the world, with one million registered users in two months, 10 million in a year, and 1 billion by 2018. SamKnows started measuring the performance of both instagram and Instagram messenger in 2018. In 2019 Queen Elizebeth made her first Instagram post, she shared a letter from computing pioneer Charles Babbage to her great great grandad Prince Albert. In the letter, Babbage told Queen Victoria and Prince Albert about his invention the "Analytical Engine" upon which the world's first computer programmes were created by Ada Lovelace in 1843.
The following year the Queen celebrated her Diamond Jubilee, and two years later she sent her first Tweet. In 2015, she became the longest reigning monarch and in 2016, Her Majesty celebrated her 90th birthday. All the while, broadband is getting faster and providers are competing to attract new customers.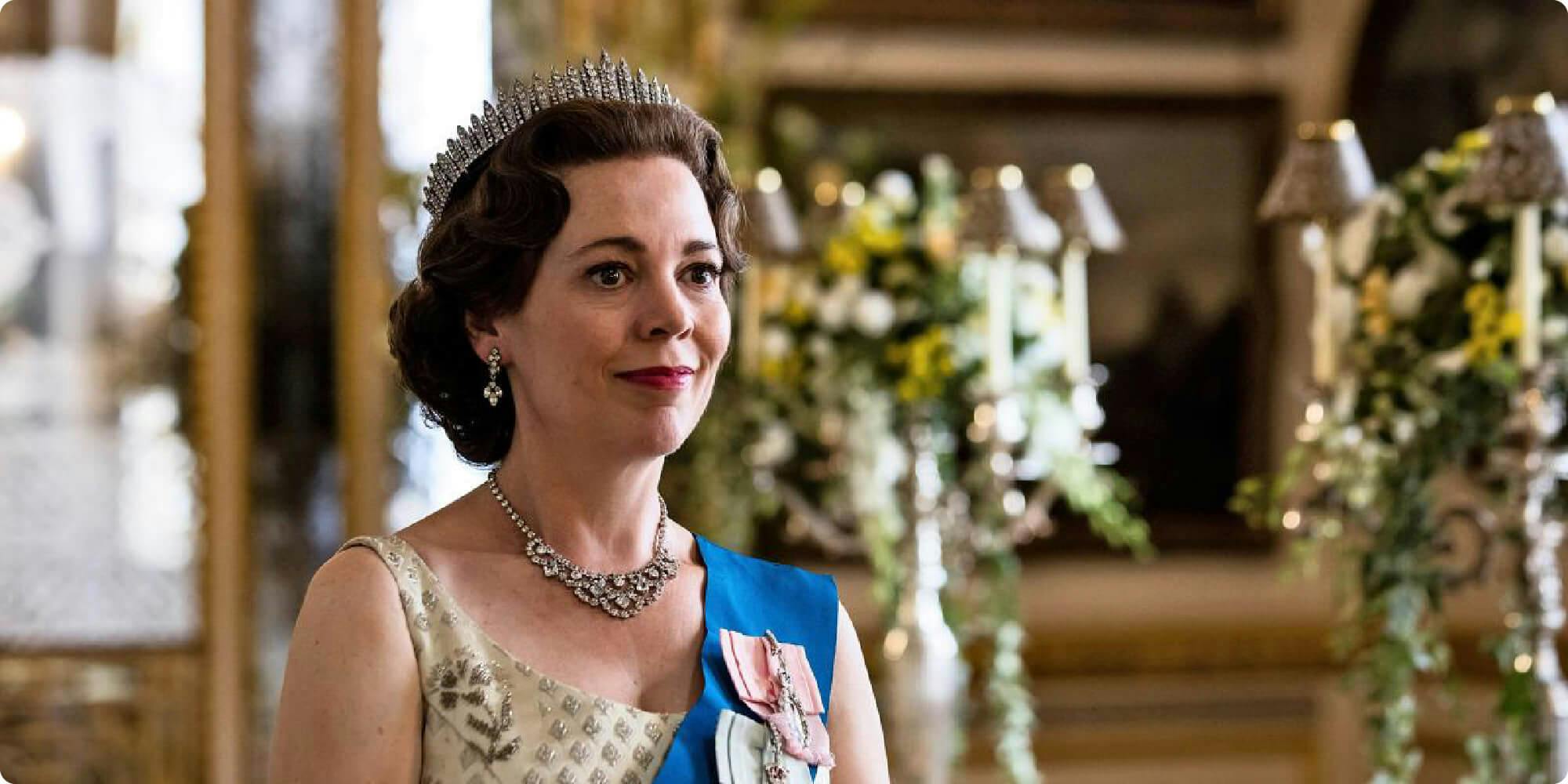 Olivia Colman portraying Queen Elizebeth in Netflix's The Crown
Netflix released their TV series 'The Crown' in 2016, a dramatisation of the life of Queen Elizebeth. About the same time SamKnows started monitoring Netflix streaming performance. Since 2016, Netflix usage has more than doubled and ISPs have continued to ensure users are able to stream Netflix at the best possible quality – even at peak hours.
- - - - - - - -
2020's
Pandemic, working from home, and her majesty's Platinum Jubilee!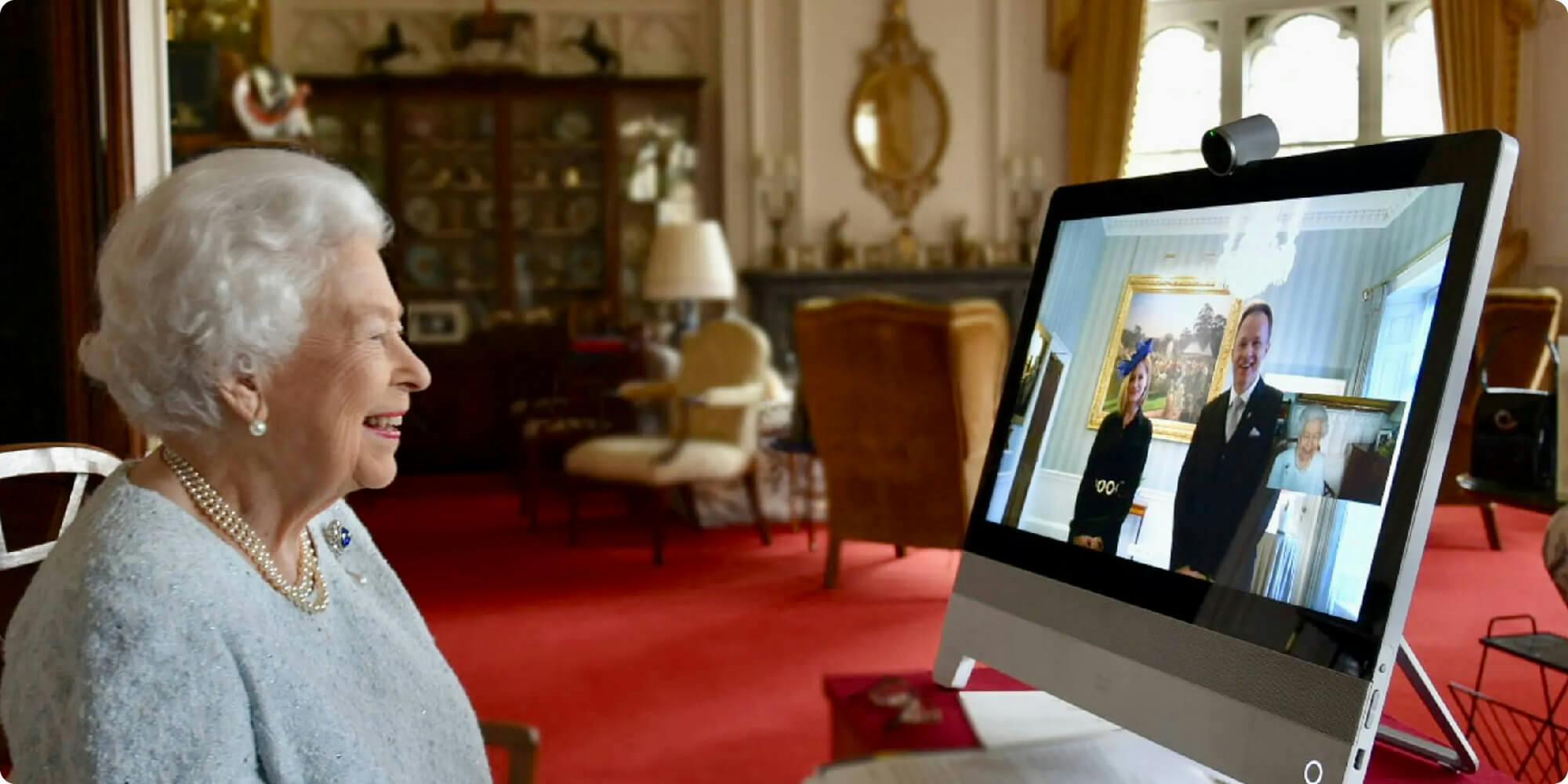 The queen having a diplomatic video conference in 2020 with His Excellency Dr. Ferenc Kumin, Ambassador of Hungary
During the pandemic, Queen Elizabeth became an expert at video conferencing which she used instead of her regular audiences with diplomats and world leaders. It's said she's been using Zoom for everything from holding staff meetings to saying hello to her great-grandchildren. If she'd checked the SamKnows Critical Services report on Video conferencing during the pandemic she might have chosen a different service to use as our investigations revealed that Zoom performs the worst of all major video call services in the UK. Due to the fact that they relay all audio/video traffic via their servers in the US, regardless of the country the user is located in.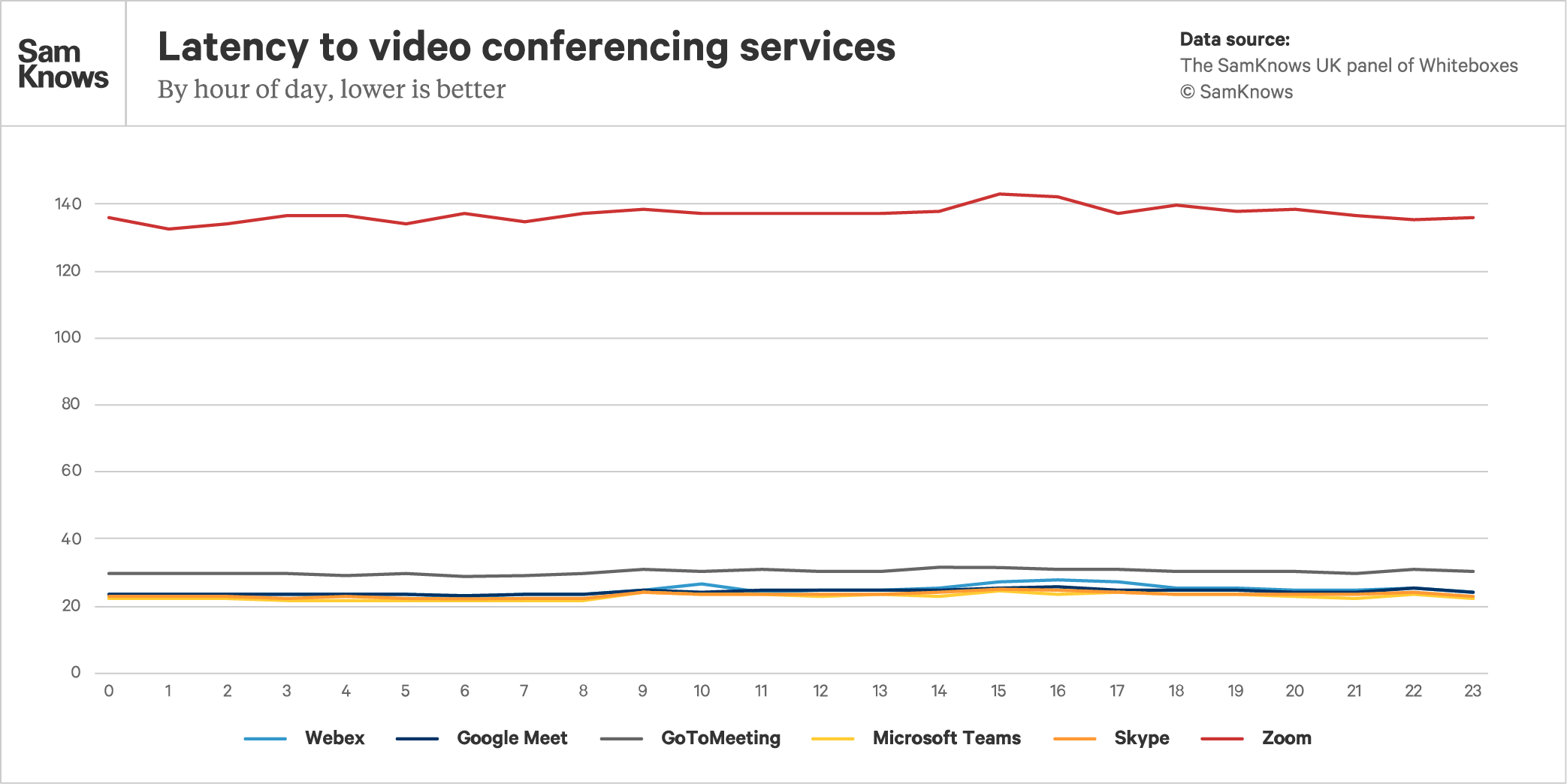 Zooms terrible performance is perhaps in response to security concerns levelled at Zoom, particularly around their use of servers in China.
Well after a long post about all the developments in telecommunications over the last 70 years, the Queen is going old-school by using one of the oldest means of long distance communication to celebrate her Jubilee: beacons! Over 2,200 beacons will be lit throughout the United Kingdom, Channel Islands, Isle of Man and UK Overseas Territories. The Principal beacon, involving The Tree of Trees (a 21m high 'tree' constructed of 350 smaller trees), will be lit in a special ceremony at Buckingham Palace at 9pm June 2nd.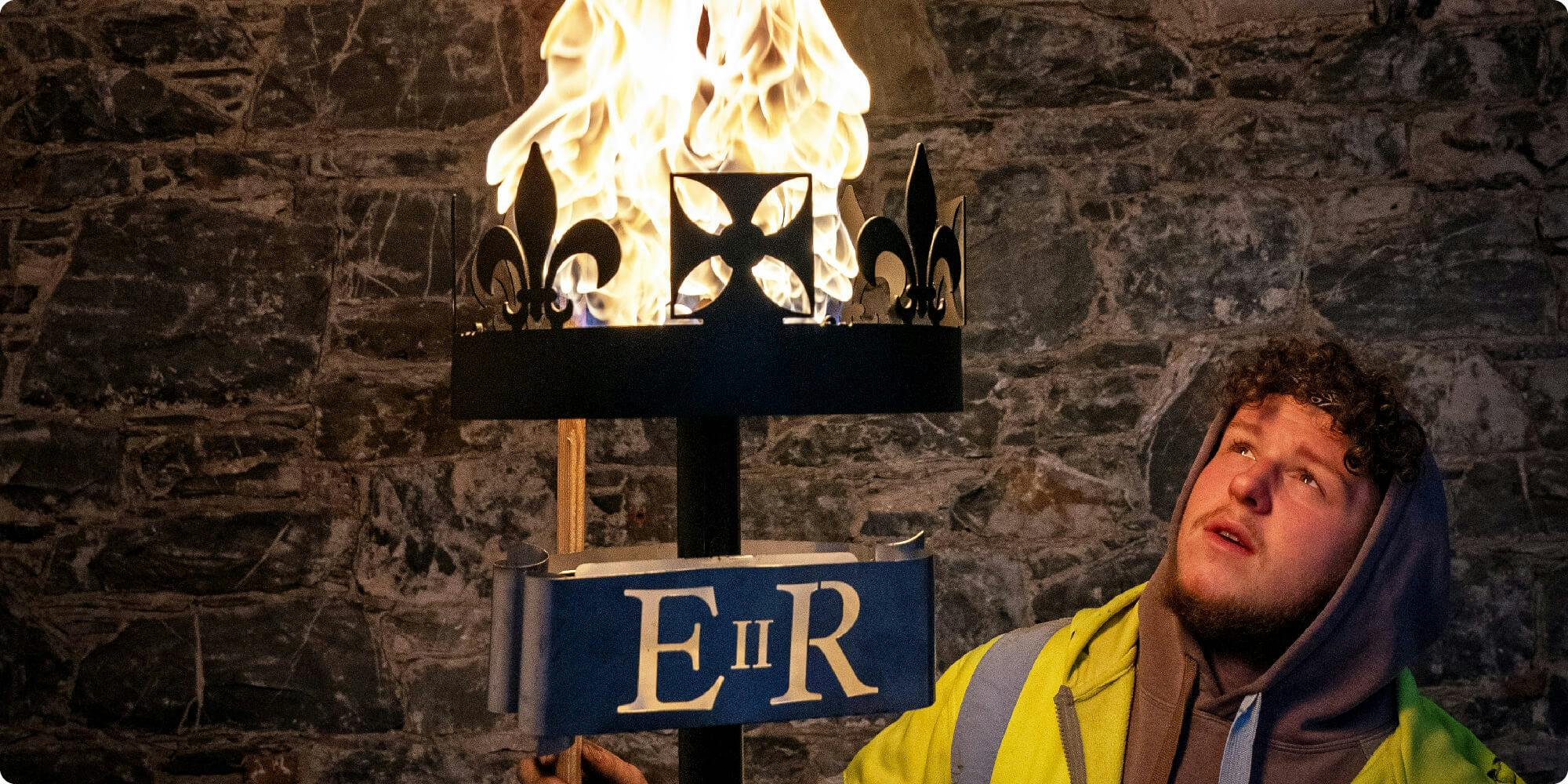 2022 marks Queen Elizabeth's 70 year reign as British monarch. For SamKnows, 2022 marks over a decade of global success as the leading internet performance measurement company with an exciting future.