The longest running study of its kind recently produced its 19th report. Starting way back in 2008, when average maximum internet speeds were around 9 to 10 Mbps, the Ofcom internet performance study has provided a consistent benchmark of internet speeds and tracked dramatic improvements over time.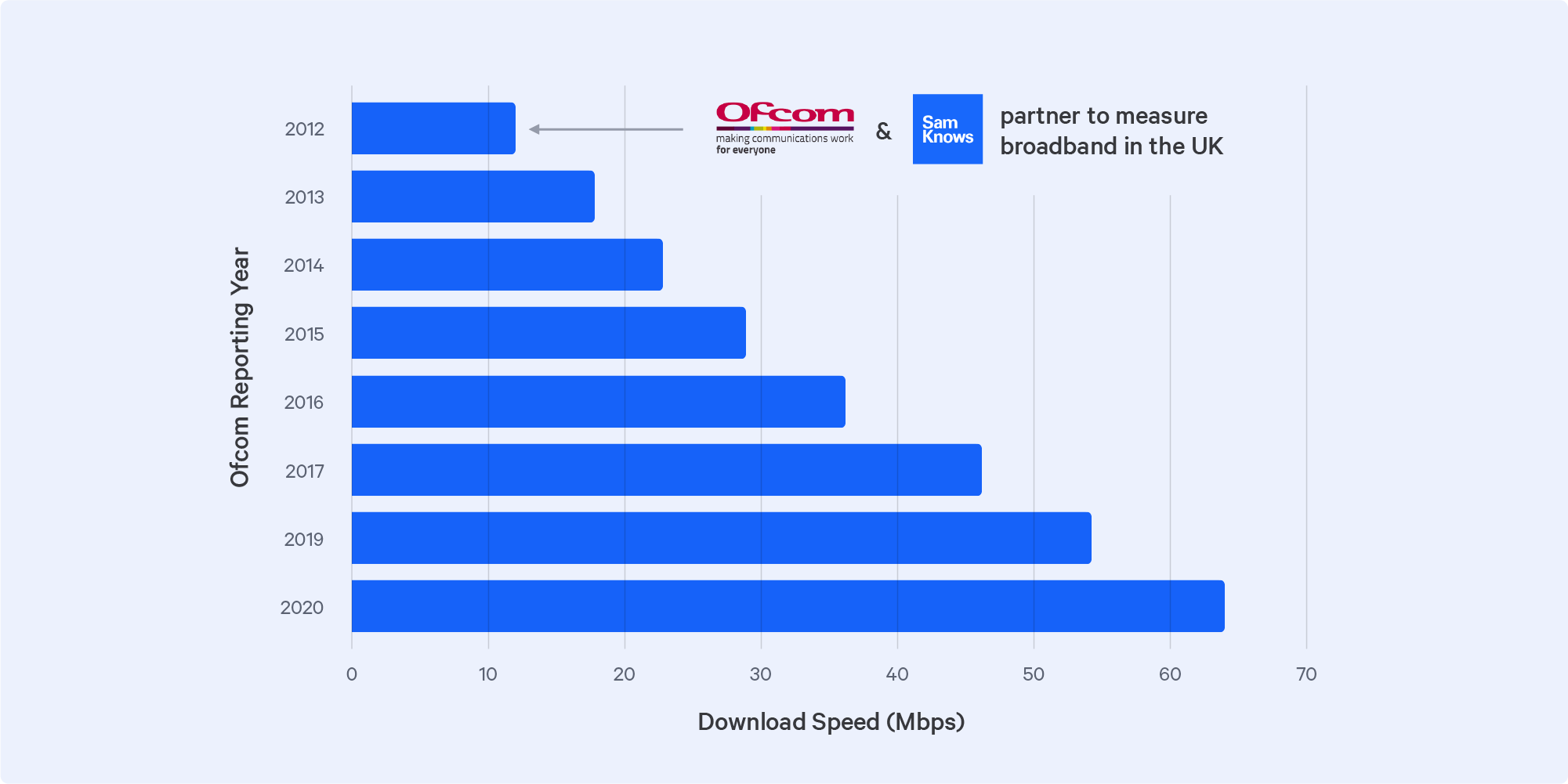 Year on year increase in average broadband speeds in the UK
An innovative initiative from the beginning, the program has grown to become a vital pillar of internet regulation and competition in the United Kingdom. This year the program took another innovative step by combining panel data from SamKnows Whiteboxes with embedded data from the many millions of SamKnows Agents embedded directly into ISP routers across the largest ISPs in the U.K.. This can be seen in the latest Ofcom report. The data from this report will go on to regulate internet performance throughout the U.K. and encourage healthy competition.
Looking ahead, the program will continue work on the Home Broadband project and continue a hybrid approach using Whiteboxes and SamKnows' Router SDK. But also, the program will expand beyond speed to look at Application Performance and Quality of Experience, with a particular focus on home workers, as the country continues to weather the impact of COVID and the extensive restrictions forcing many people to work from home indefinitely.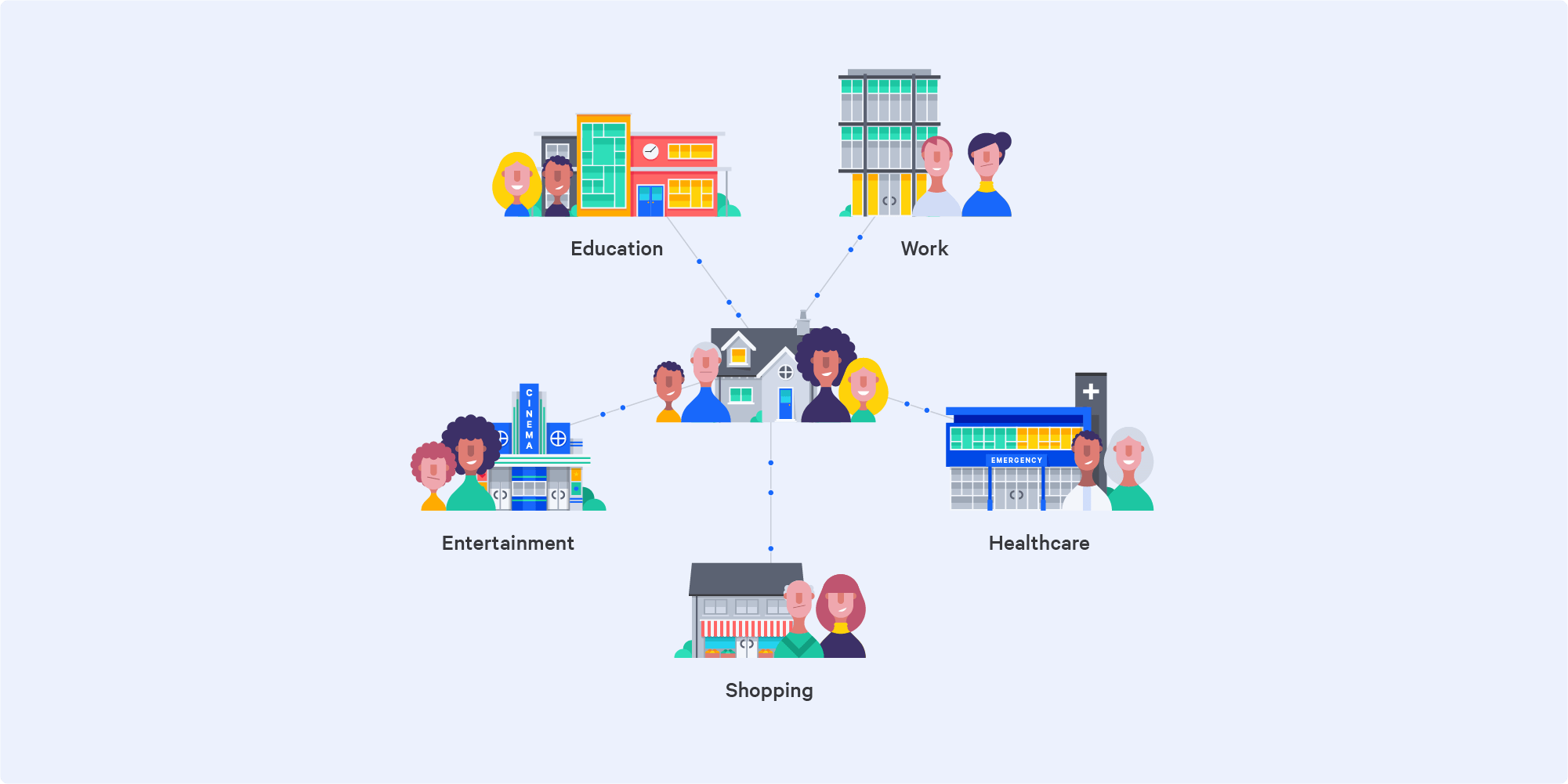 During lockdown, home broadband became essential for accessing critical services
In the last two years, home internet has changed from something people primarily used for leisurely gaming or streaming, to being absolutely essential for us to be able to work effectively. Therefore, expanding on the number of tests included in the program with QoE tests such as gaming and video conference running for the first time is an exciting stride!
Launch your own national study!
We've been conducting large-scale measurement studies for Government Regulators for over 10 years. If you are interested in seeing real time performance data, improving market transparency and promoting competition then get in touch to find out more about the SamKnows measurement methodology. Request a demo today.