Six months ago, we formed an online group of dedicated volunteers called the SamKnows Research Lab. These wonderful volunteers tell us what they think of our new and existing features and help us create products people love. We're enormously grateful for their contributions and have included many of their suggestions in our roadmap for the next 12 months.
One of the ideas that arose from the Research Lab, and from people contacting us individually, was the ability to trigger an "instant test" from the Whitebox, launching on Monday 22nd July, alongside the scheduled tests that it already runs day and night.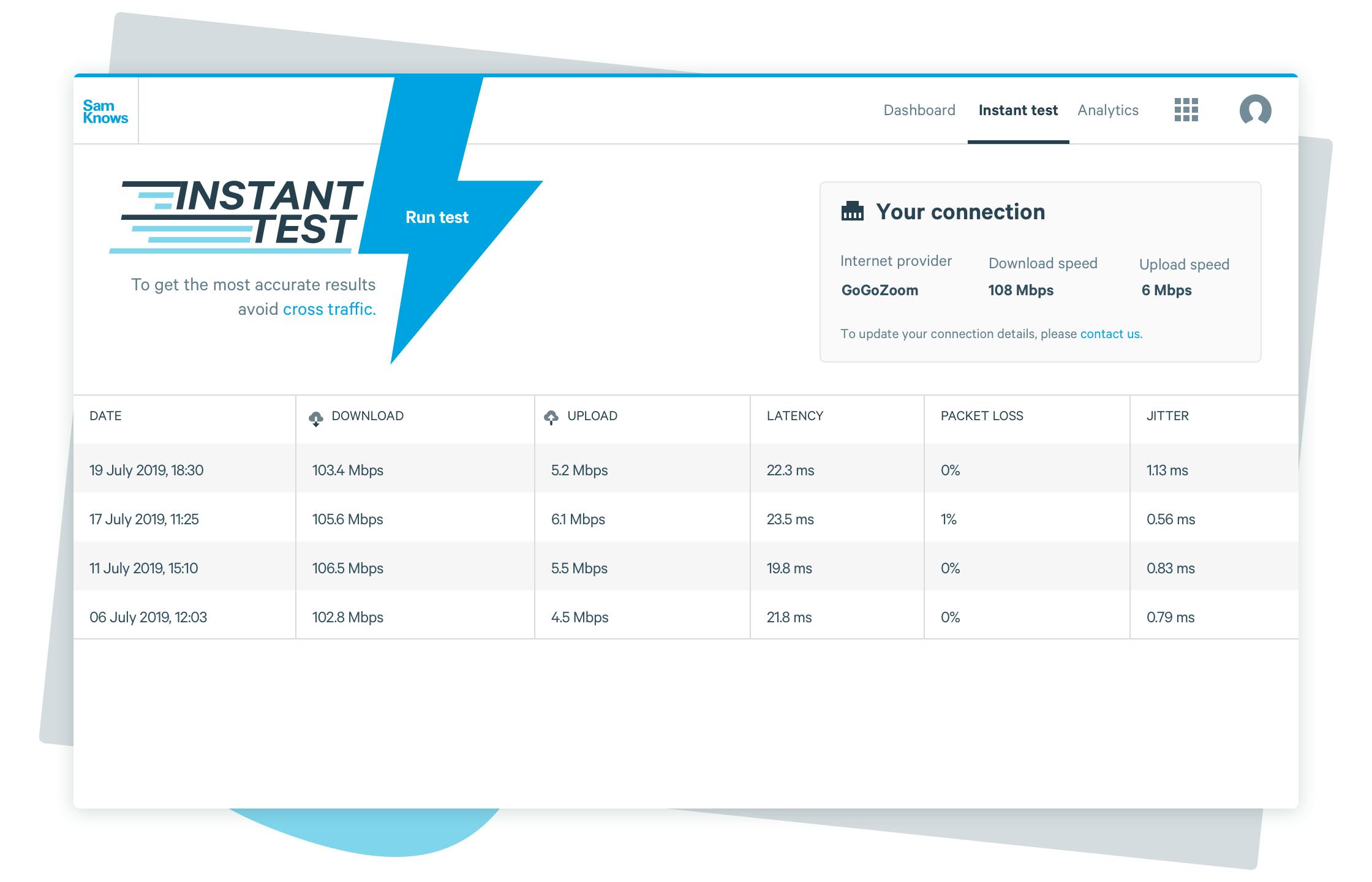 Instant Test in SamKnows One
For those unfamiliar with the Whitebox, it's a hardware test agent that measures your fixed-line internet performance by connecting to your router and running scheduled, automated tests under controlled network conditions. The huge benefit of using the Whitebox over a mobile or web-browsing speed test is that it discounts all interfering in-home factors beyond an internet service provider's (ISP) control, leaving you with the most accurate dataset possible. 
However, many of you have also requested a further Whitebox feature that would give you the power to override the Whitebox's test schedule and cross-traffic detection, allowing you to initiate a test as soon as you think your internet is playing up. The new SamKnows Instant Test allows you to do exactly that.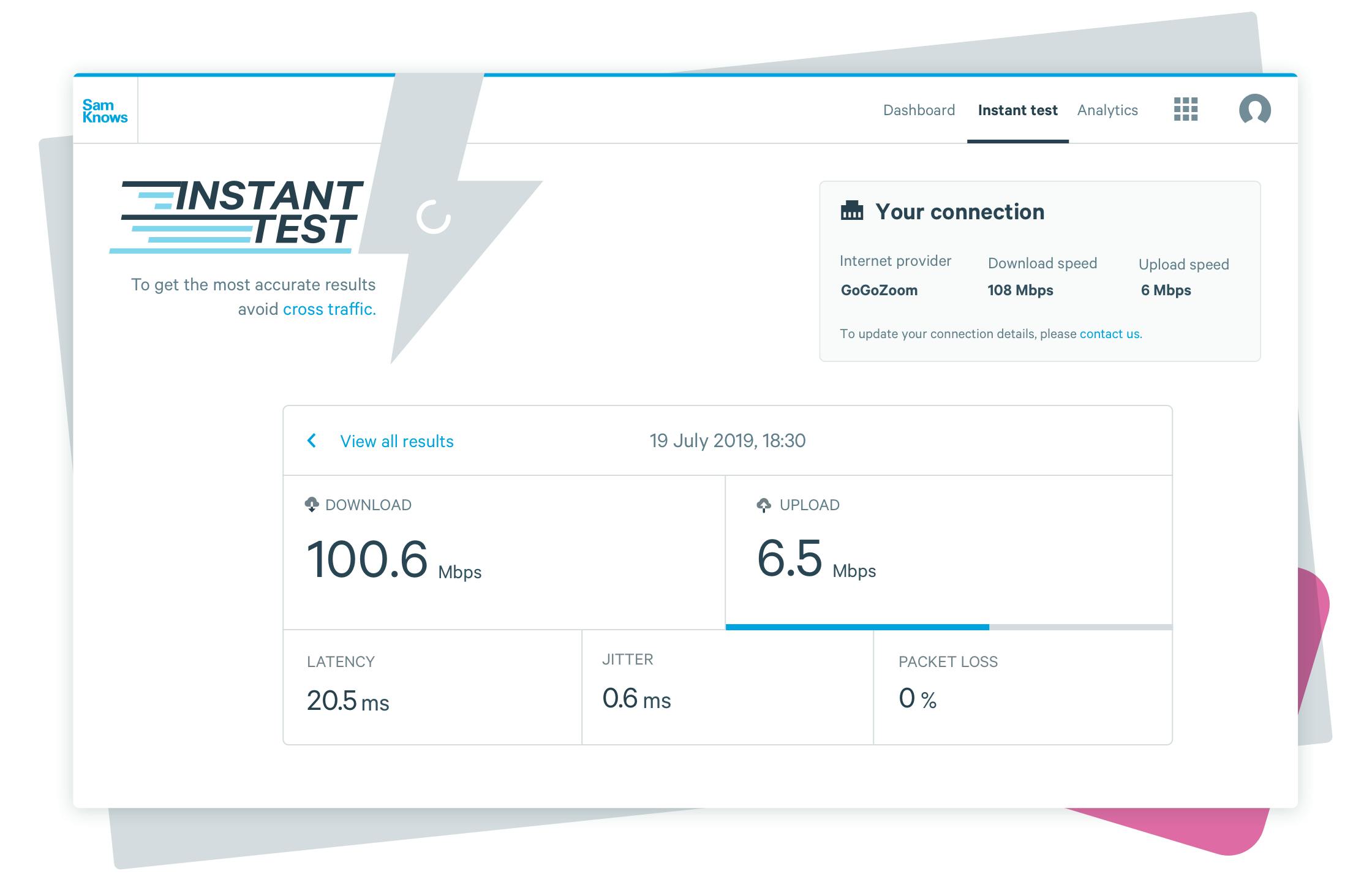 Running the Instant Test
Simply go to the SamKnows One dashboard and click "Run test" under the Instant Test tab. Please note, that this feature is currently only available in beta for the latest Whitebox 8.0s, and is rolling out country-by-country, so check back soon if you don't see the Instant Test tab in your dashboard just yet. If you do have access, give it a go and tell us what you think! 
All your performance results are available for analysis in SamKnows One, our colourful cloud-based platform, making it easy for you to track your internet performance over time and share the data with your ISP if you think there's an issue. 
We would like to say a big "thank you" to everyone who has provided feedback on our products, we value what you have to say. There are a whole load more requests from people that have been pouring in, and which we are currently working on. However, for now, we encourage you to give Instant Test a go to check how your internet performance measures up. Any questions or comments, please contact Swanny and her Community team, who are excited to hear from you.