Measuring Quality of Experience
Quality of Service tests are speed, latency and packet loss tests, typically run to dedicated test servers that are known not to be the bottleneck. These are useful for setting a baseline best-case for the capabilities of your internet connection.
But real users aren't just buying their internet connections to run speed and latency tests to dedicated test servers all day! They're using real services, such as Netflix and Fortnite. Accessing these services means going beyond the nearest test server – beyond your ISPs network, all the way to real application servers and content delivery networks (CDNs). In the real world you could have blazing download speeds from the nearest test server, but terrible download speeds from Netflix.
SamKnows exists to help people understand actual internet experience, and to do this we've developed many unique Quality of Experience tests for popular internet applications and services that run on our Router SDK and Whitebox. These tests are used by volunteers to see how their own connection performs to the apps they use the most, government regulators to benchmark popular applications and optimize their connections to the rest of the world, as well as ISPs to monitor customer experience beyond their own network, and ensure their customers are receiving the best internet experience possible.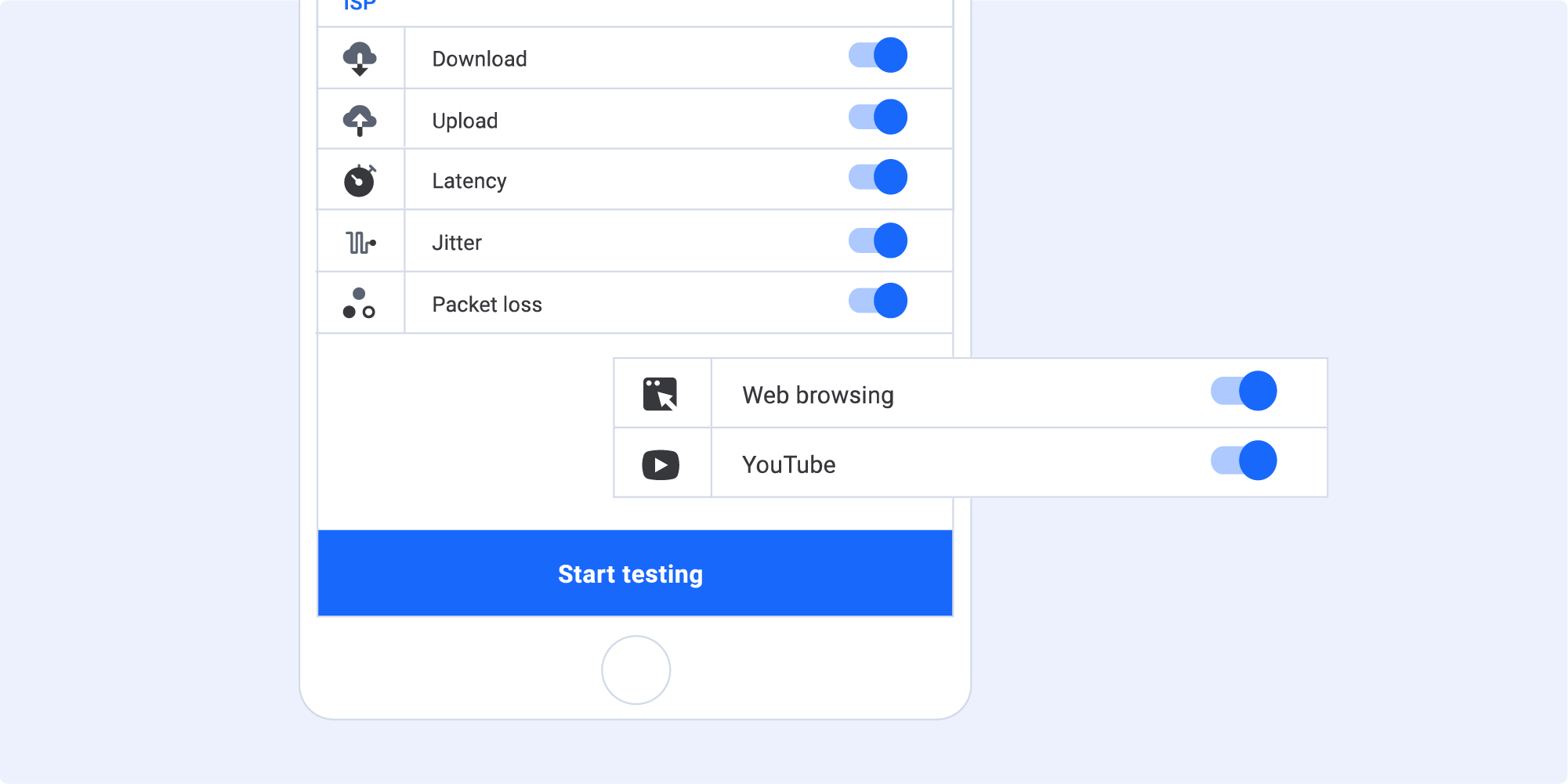 Quality of Experience on mobile
We've included some QoE tests on our mobile apps for many years. But so far these have been limited to YouTube video streaming and web browsing. The next phase of development for our Mobile SDK - which powers all our apps - is to add all the other remaining QoE tests. It's a big job, so we're taking it step by step.
The first step is to port over all our gaming tests to mobile as a new gaming module, the SDK is a modular build so we can add or remove modules. This is no mean feat as we have about 20 games tests so far. Salvatore is the architect of our gaming tests and has to tailor each test to work on mobile.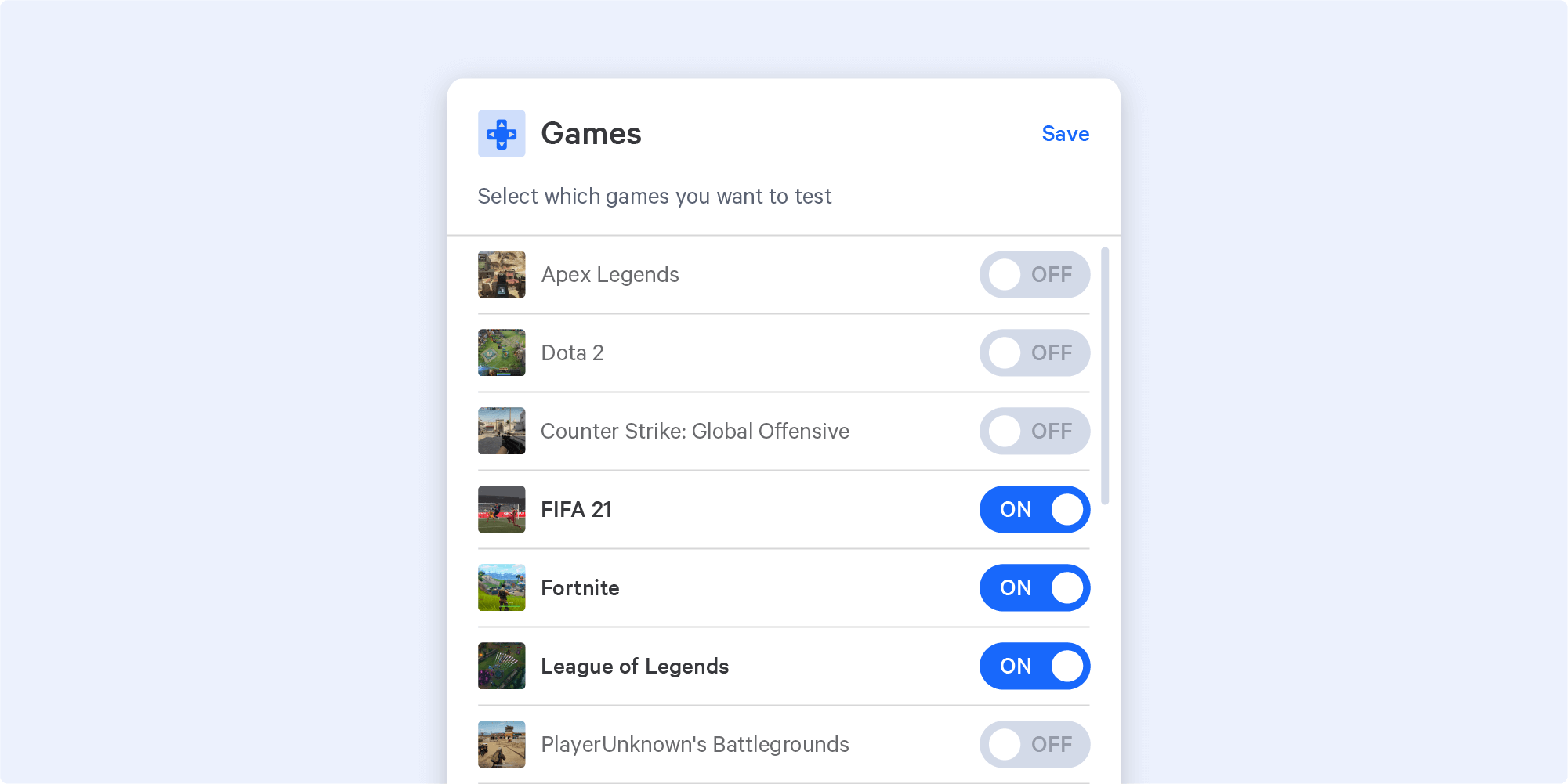 The app user will be able to select which QoE tests they want to run in a personalised test sequence. So if the only online game they play is Fortnite, they probably won't be interested in the performance they get to 20 other games servers they don't use!
Quality of Convenience
Our Whitebox and Router SDK agents are great at collecting huge amounts of accurate QoE data for our large-scale studies. Putting all the QoE tests in our apps doesn't make them any better, but it does make them more convenient if you need to run an ad-hoc test.
In just a few clicks check your Netflix performance if your movie starts to buffer, or check Fortnite game server latency before starting a Battle Royale.
- - - - - - -
Latency to application servers is internet experience
Our mobile apps are designed to help Government regulators collect crowdsourced data to help them understand fixed and cellular broadband performance across the country. They are also a very useful tool to help broadband users measure their own performance.
As global internet speeds get faster, we want to stay ahead of the curve on the most accurate ways to measure internet performance, which is why SamKnows is developing so many QoE tests and why we're adding them all to our mobile apps.
If you'd like to find out more about our QoE and mobile tests get in touch below!