We're celebrating a big birthday
Our SamKnows software agent is now 5 years old. While in human years this may mark a nursery graduation, in Agent years, we're waving in true sophistication. Sophistication that is now found in 40 million routers worldwide! We'd like to think that, like a fine wine, FaultFinder gets better with age.
The Super Agent that Sam built, helps SamKnows provide the industry's most comprehensive set of internet performance benchmarks. Not only does the Agent measure the performance of the broadband connection around the clock, it tests more than 40 well-known internet services with real-world data, as well as keeping an eye on the home network and the router itself.
The Agent forms the bedrock of our work with regulators all around the world, helping governments identify ways to improve the internet for entire countries.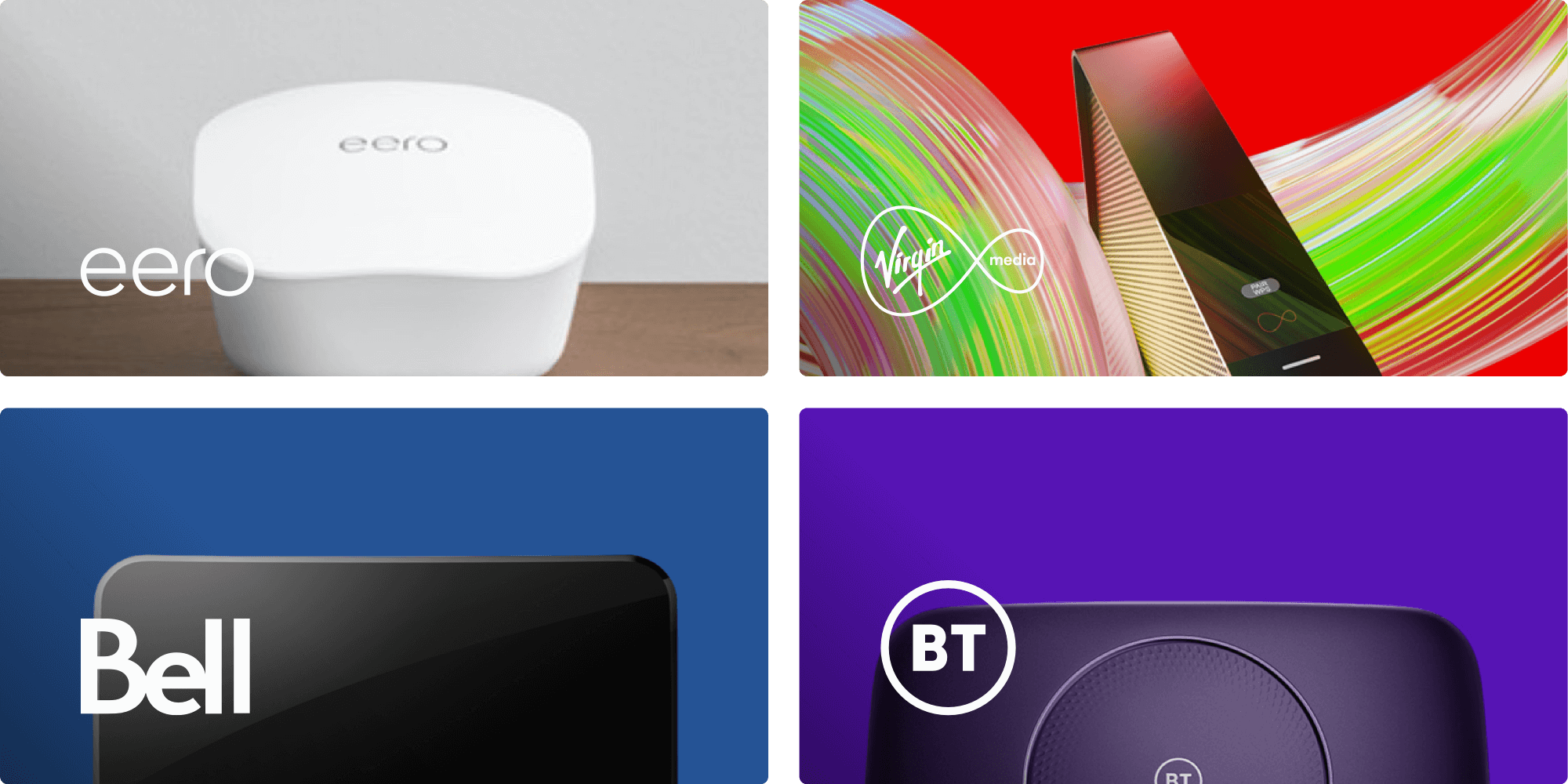 Network performance without any extra kit or user intervention
The software is built into the routers of major broadband providers such as Bell, BT, Virgin Media and Amazon's eero. The integration is handled by our experienced team of software engineers and led by our chief technology officer and founder, Sam Crawford. Plus, it requires no intervention on the consumer's part.
To make sure that performance benchmarks don't interfere with the day-to-day internet activity of the homeowner, the Agent is engineered to run only when the router is not under any significant load.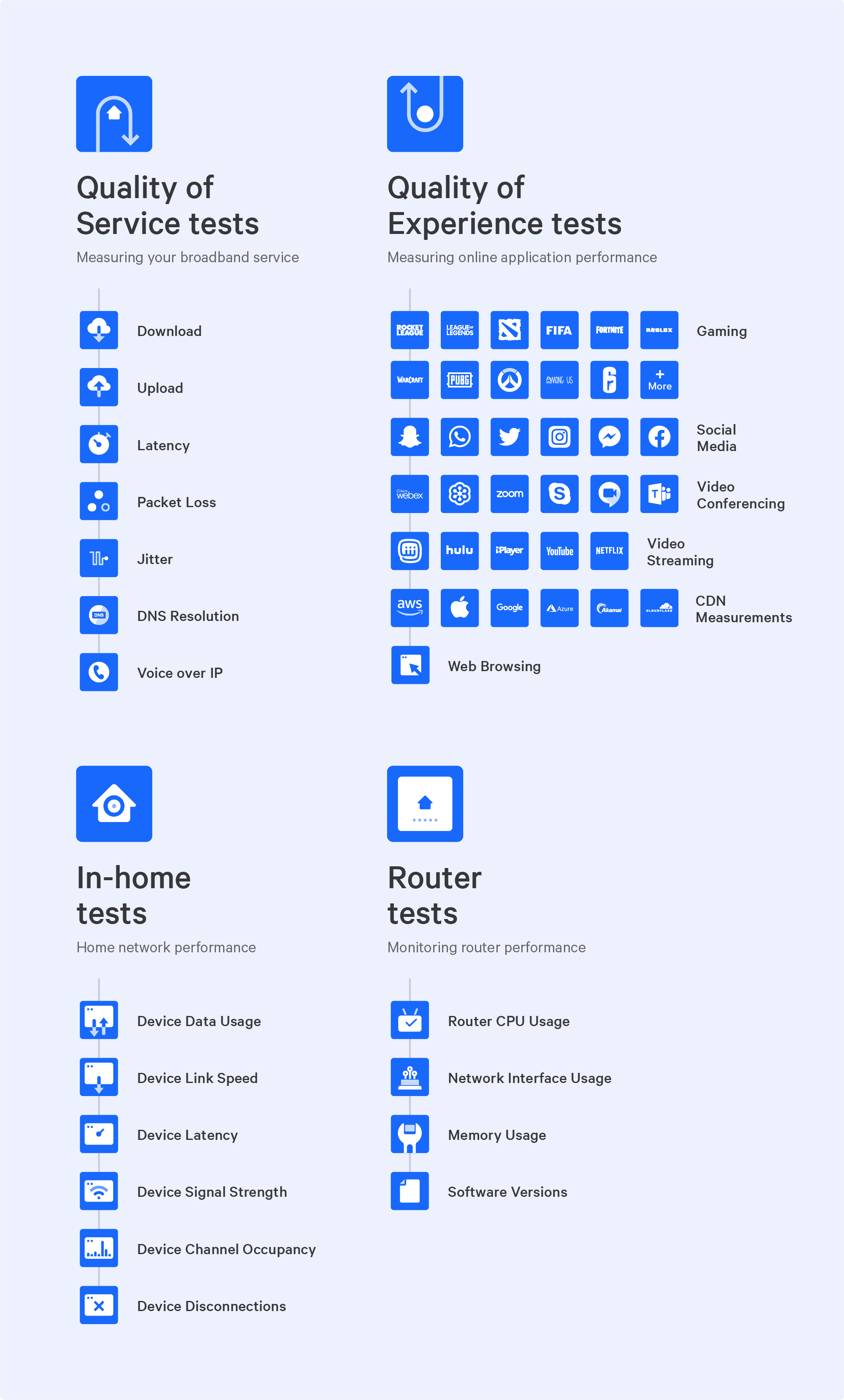 Real-world measurement of services such as Netflix, Zoom and Fortnite
The Agent uses real-world test data to measure the performance of more than 40 of the internet's most popular internet services, spanning categories such as video streaming, gaming, video conferencing and social media. Some of the most popular services measured by the Agent also include Netflix, Fortnite, Zoom, Facebook, YouTube and many more (you can see a full list in this month's SamKnows Spotlight magazine).
Unlike many of our rivals, as a router owner, you don't need to use or even subscribe to these services to perform its tests.
"Even if the Agent is installed in my router and I don't have a Netflix subscription, then our Agent can stream some content from Netflix and measure the performance," Sam Crawford says, "even while I'm asleep, not watching Netflix, and all of my computers are switched off."
The software Agent has added several features since it was first introduced in 2016, and we're continuing to add more. For example, we're looking to expand the Agent's in-home diagnostics, allowing the software to help consumers directly when they suffer connectivity problems on their home network.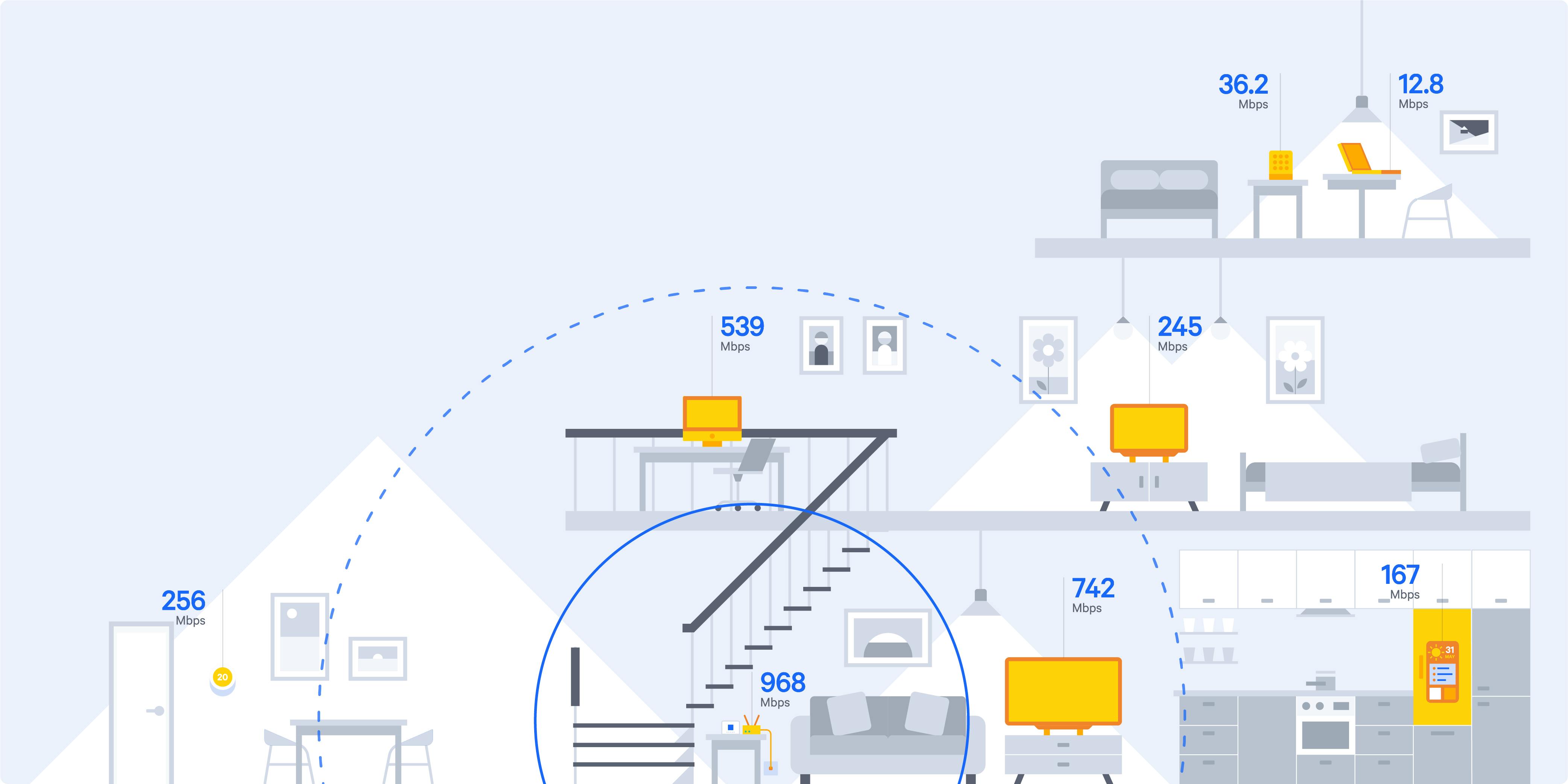 Sam says, "If you're seeing poor performance from your device, but good performance from your router, then we might be able to say 'this is actually the cause, and here's how you could correct it,' or maybe we will be able to correct it for you in the future."