Five reasons to embed our SamKnows Agent
The SamKnows Agent is the software we embed in your customers' routers. It runs tests for all performance metrics allowing you to fully understand how your network is performing and the experience your customers receive. It also enables you to measure fixed-line broadband connections above 1Gbps – a speed that most other performance measurement tools can't reach. Our embedded engineers can integrate the SamKnows Agent without the need to deploy any new hardware or carry out expensive visits to customer homes.
Here's why you should integrate our SamKnows Agent, and how easy it is to do.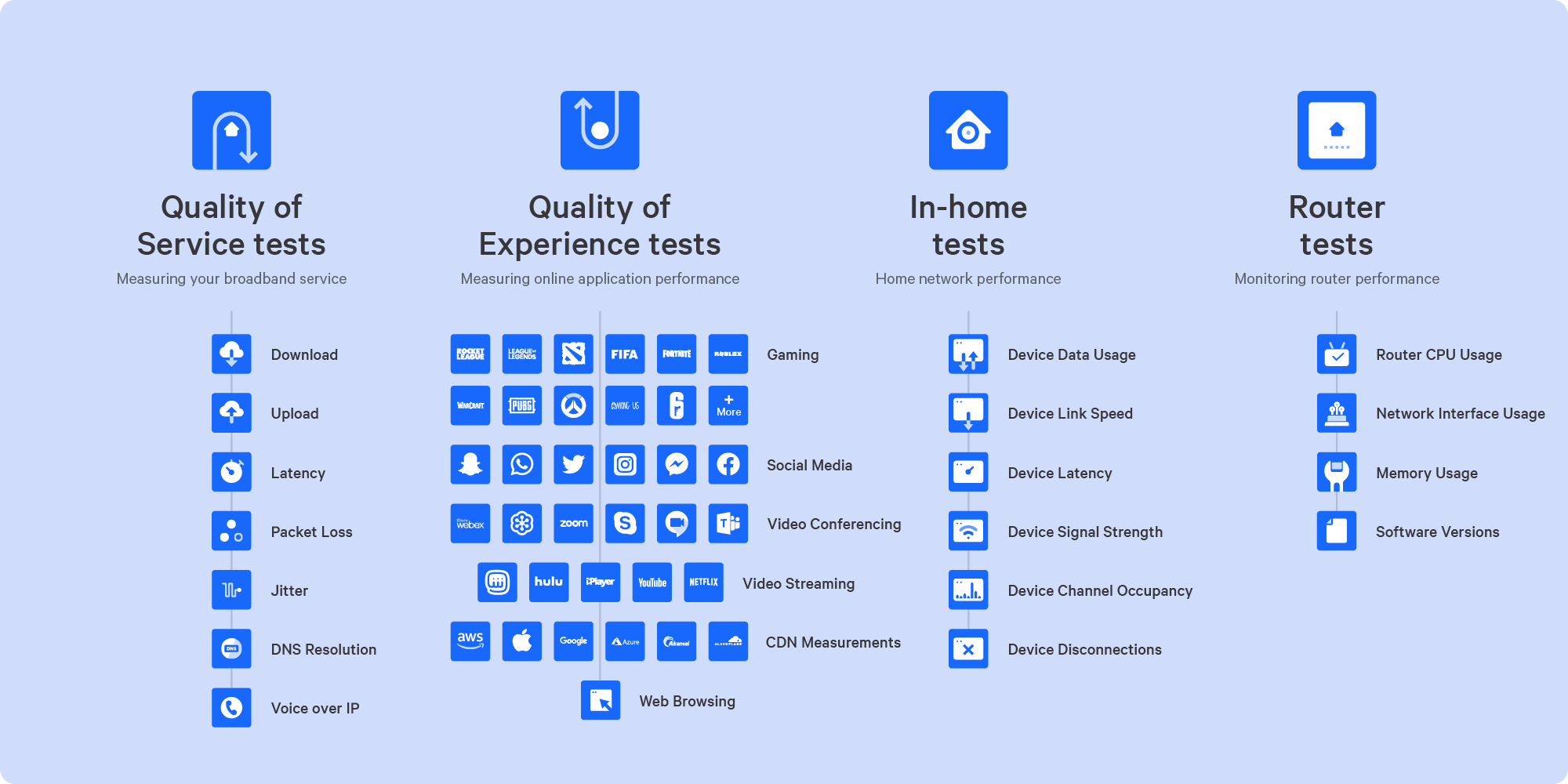 1. Monitor end-to-end network performance
The SamKnows measurement suite tests QoS, QoE, in-home, and router performance with access to a suite of over 100 tests which can be tailor made to your needs – some of which include upload/download speeds, social media, video streaming, games tests, latency, loss and jitter. 
2. Produce regulator-approved accurate data
Testing inside the router eliminates any interference inside the home. To avoid running measurements that cause this interference, our agent ensures cross-traffic detection on the user's networks is performed when they aren't using the internet. This results in accurate and reliable test coverage, which regulators fully support.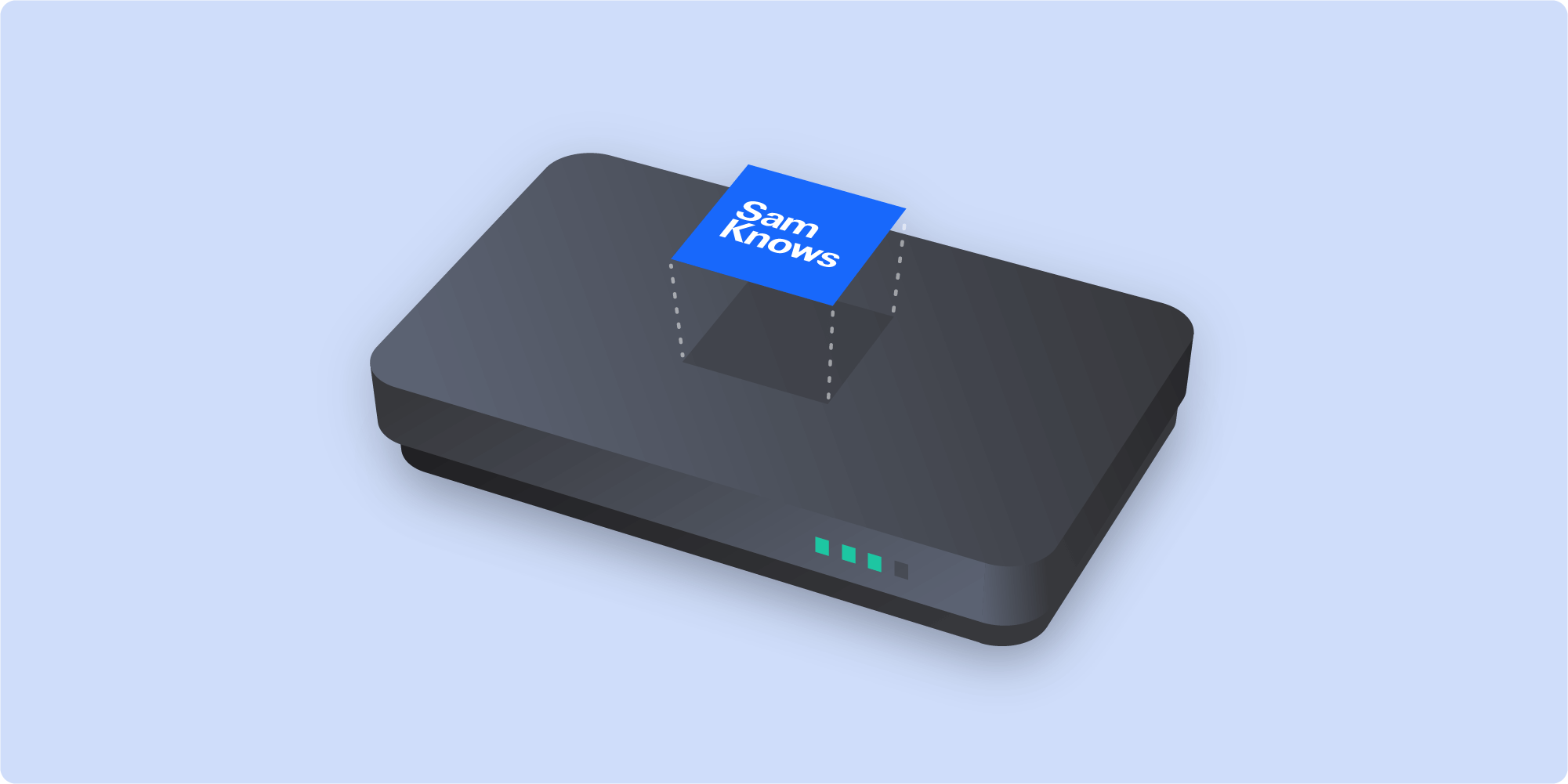 Create a customized panel of test agents to perfectly suit your data requirements
3. Only collect the data you need
With our Agent, you're able to manage how many routers are activated and collecting data, adjust test schedules and the test suite each agent uses. You can also create groups for real-world lab testing.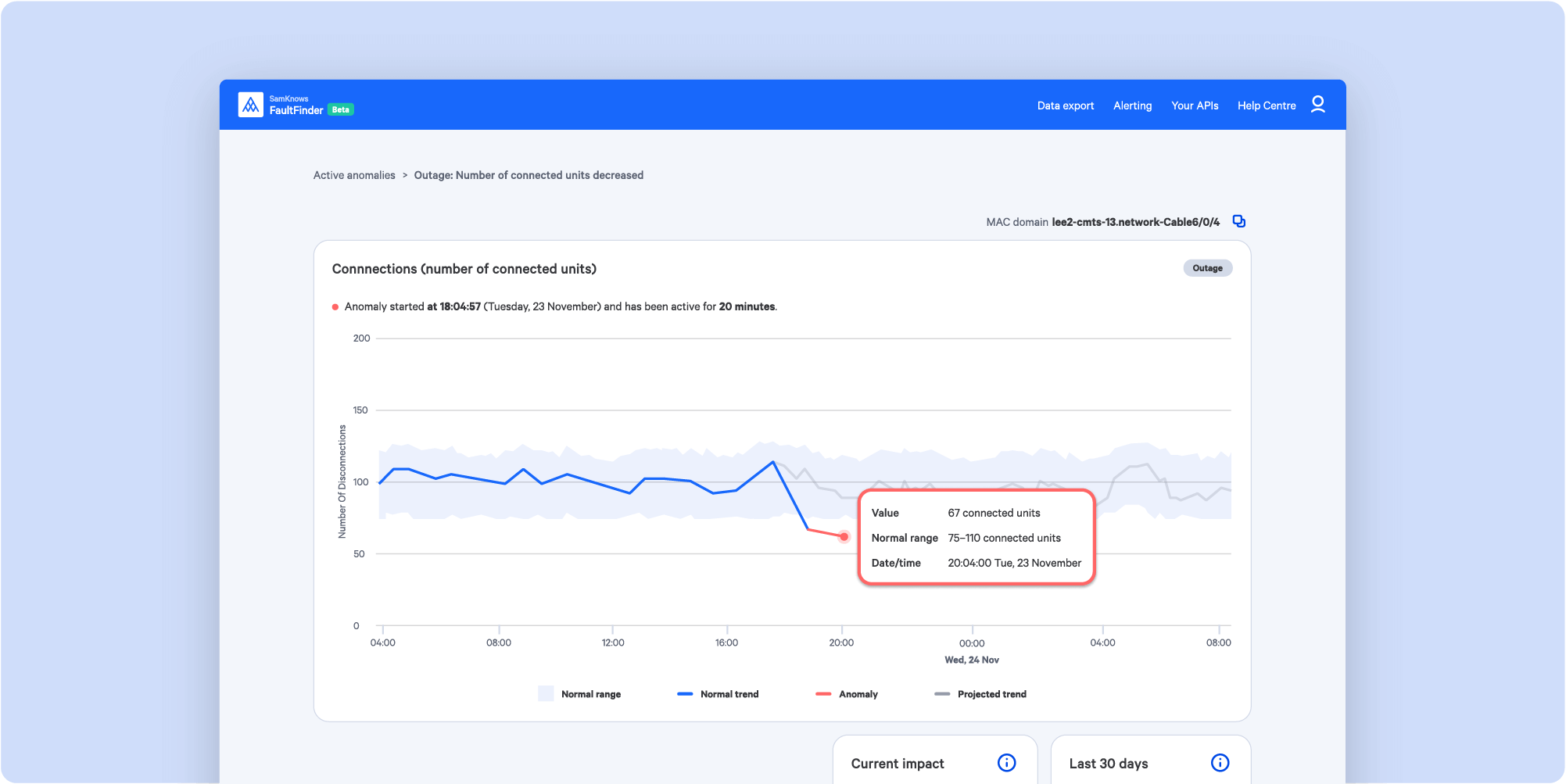 FaultFinder is designed to help you ensure that your customers receive the best possible internet experience all the time.
4. Unlock our most powerful features
The SamKnows Agent powers our new FaultFinder, ConnectedHome and ConstantCare products that help you automatically monitor network performance and customer experience.
5. And it's a fast rollout, with low maintenance costs
The agent is delivered as a software package, which you can distribute to your entire customer base via a firmware update.
- - - - -
Two easy ways to integrate the SamKnows Agent
There are two ways to integrate: the first involves SamKnows doing the majority of the work, and the second involves you or the router manufacturer doing the majority of the work. The two different approaches are offered as some ISPs outsource all of their CPE/router development, whilst others prefer to do most of it in-house.
Whichever option you choose, our talented super team of embedded engineers will be there for every step of the process. 
Every CPE is unique in terms of its hardware, firmware and toolchain. So every integration poses unique challenges. But we can handle them all
Prathamesh, one of our super embedded engineers
1. Our SamKnows super team performs the integration
Choose this option if you or your chosen manufacturer do not have the experience to integrate a third party's SDK into your firmware, or if significant development is required.
Before carrying out the complete integration, SamKnows will perform a feasibility study (including measuring maximum throughput on the WAN interface of the router) using the following requirements:
A minimum of two CPEs/routers, running a firmware similar to the SamKnows one 
A serial/USB console or Secure Shell access to the above CPE/router, with root access to the Linux shell
A toolchain that matches the firmware on the CPE
We optimize our software to make the best use of the hardware. Sometimes modifying our applications to make the software work more efficiently, using accelerators provided by the SoC (System-on-a-chip) vendors, such as Broadcom and Qualcomm.
2. You perform the integration
Choose this option if the integration is straightforward and you and the manufacturer are proficient in compiling and debugging C/C++ code.
In this instance, the source code of the SamKnows Agent is delivered to you or the manufacturer, alongside instructions that detail how it can be configured for different CPEs/routers.
- - - - -
Three simple steps, and you'll be set up in under two months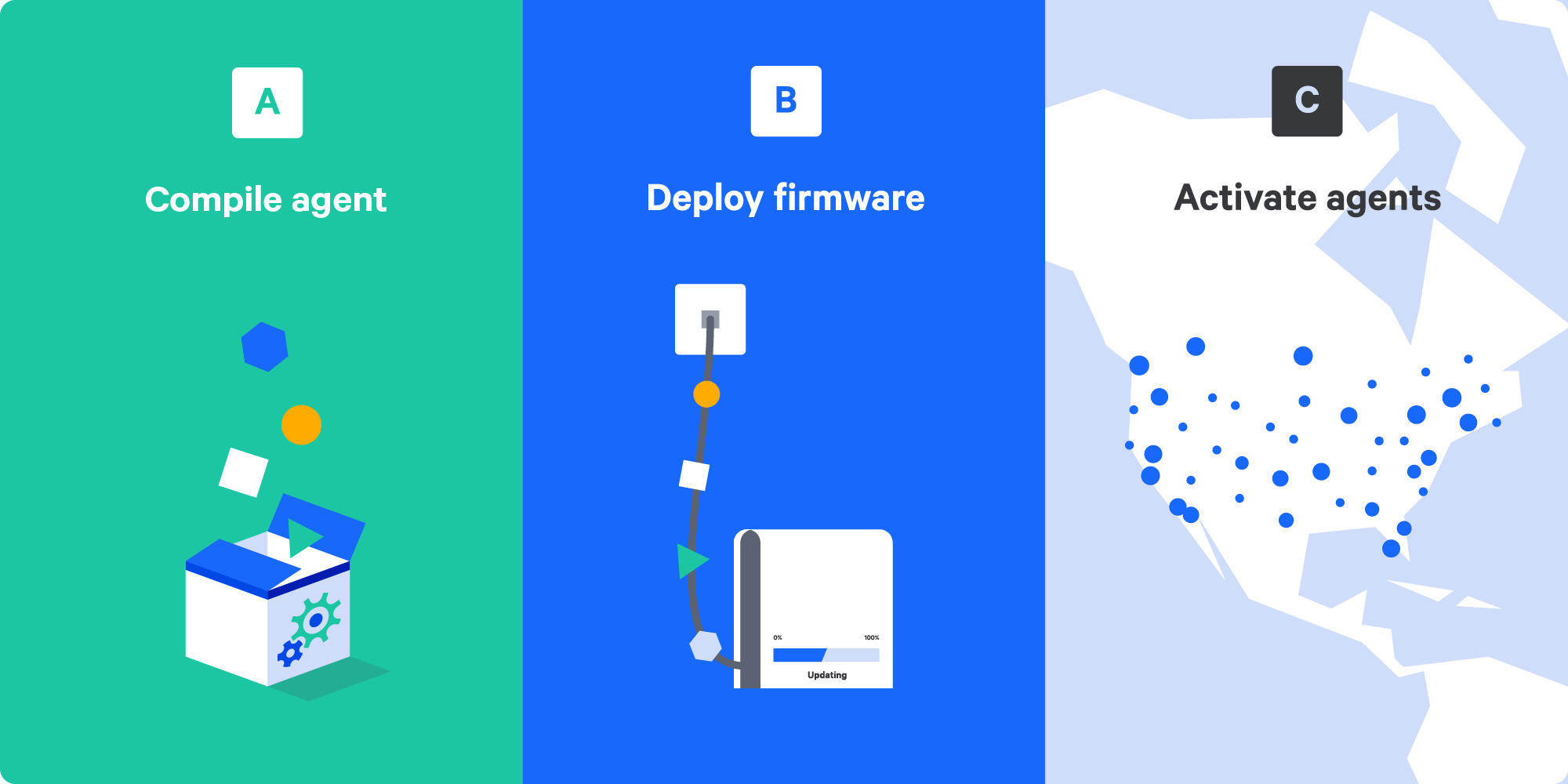 Once all your CPE are SamKnows enabled with the Router Agent, you only pay for the ones that are active and collecting measurements
A solution built for you to give your customers a better experience
The SamKnows Agent offers many ways to guarantee you give your customers the best experience, by giving you the ability to see your full end-to-end network performance, clear customer confusion, prevent performance downturns, save on expensive call-outs, and demonstrate you comply with regulations without paying for additional hardware.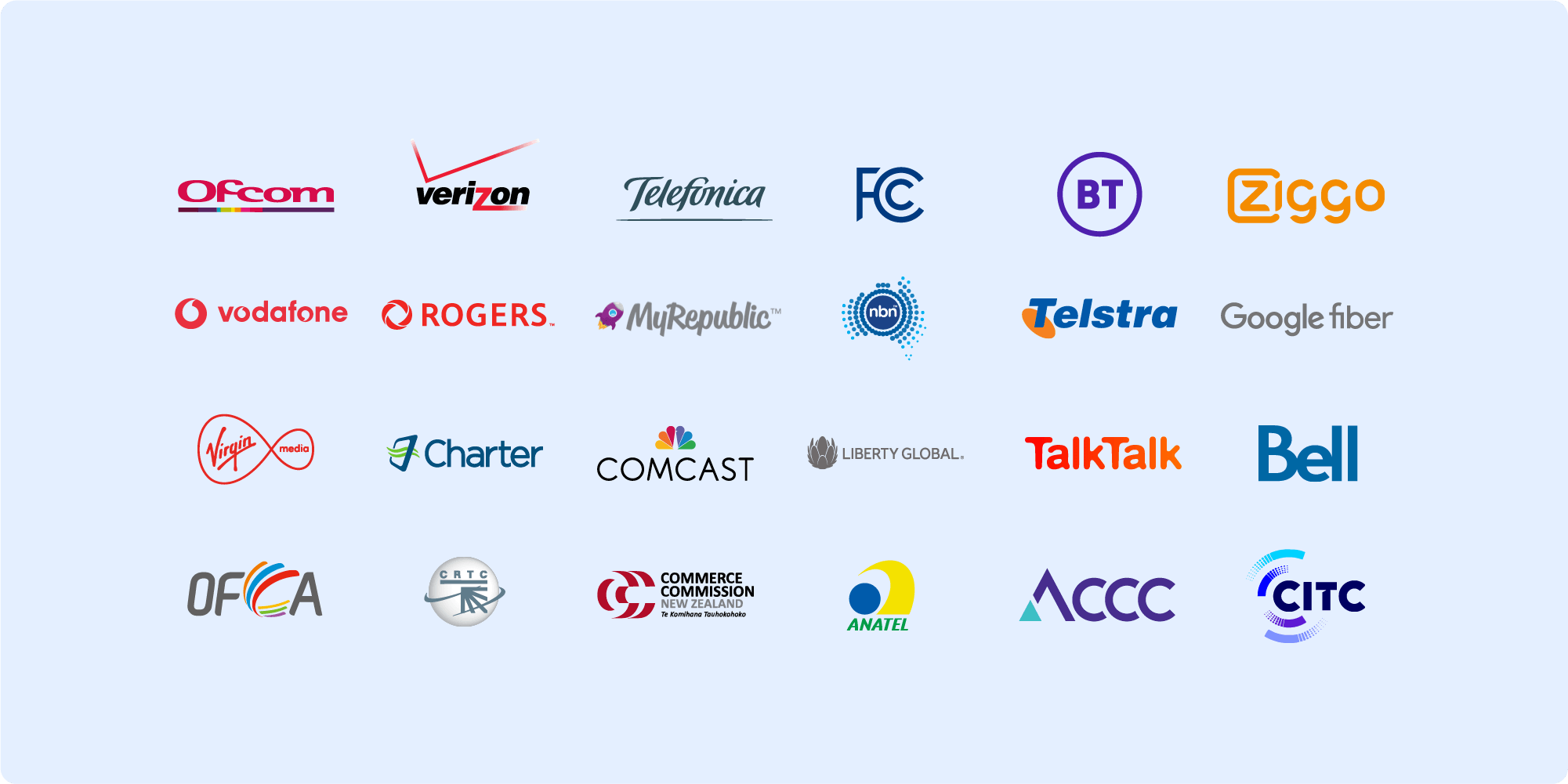 Our sales team at SamKnows are experienced in providing bespoke measurement solutions that perfectly suit your needs. We would be delighted to discuss your requirements and demonstrate how we can help you. Please contact our sales team for more information.