At SamKnows, we're working on products that keep us connected - literally. The world relies on the internet. And strong, reliable service is everything. We care about solving broadband inequality and supporting access to quality internet for everyone.
We are looking for a Product Manager to lead and evolve the SamKnows product: FaultFinder, to help Network Engineers identify internet faults in real-time, before they become disruptive. Our ideal colleague is someone who is a naturally inquisitive problem solver and an emotionally intelligent team player, with experience in handling complex data sets and root cause analysis.
Network Monitoring with FaultFinder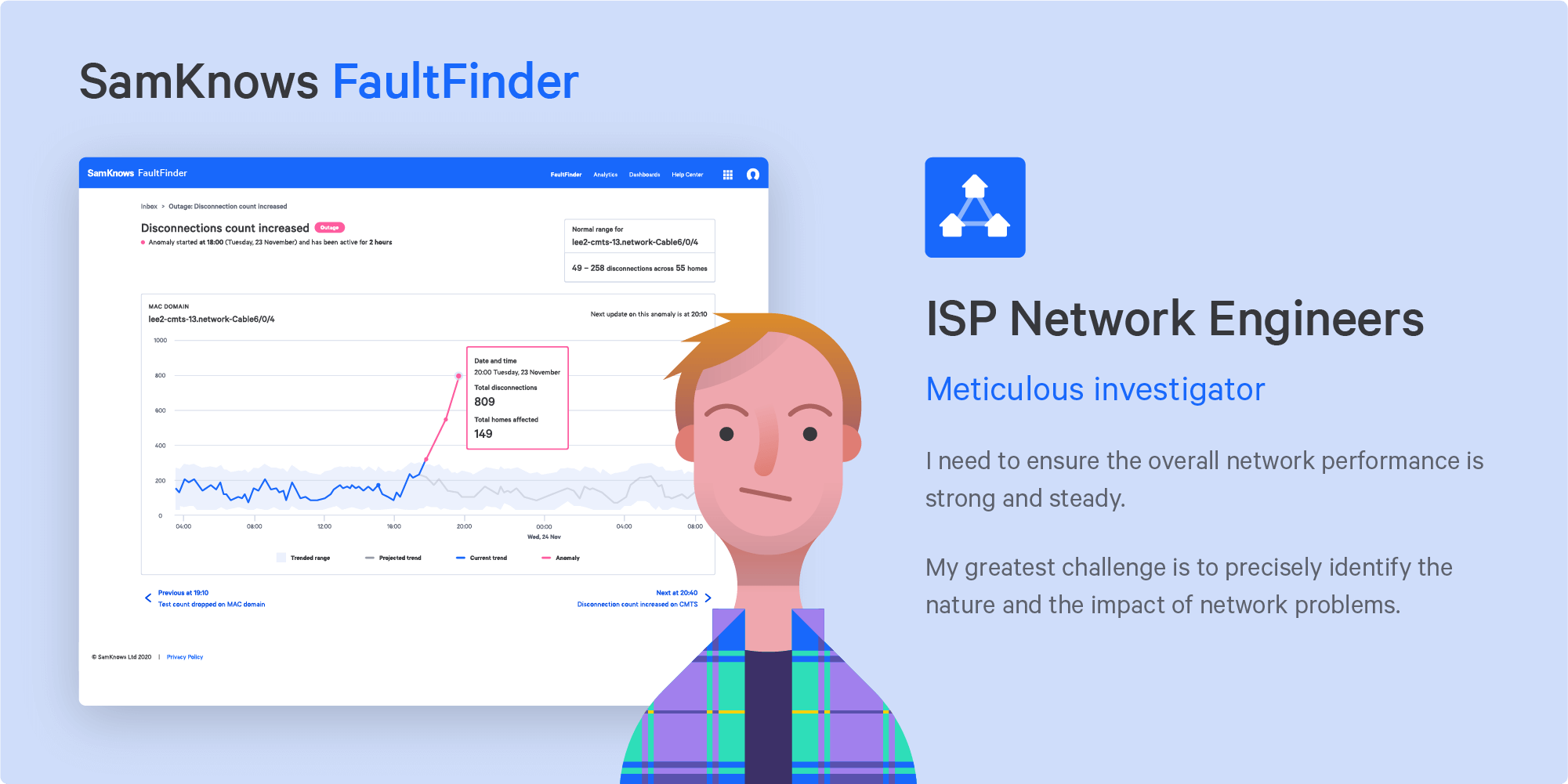 Our FaultFinder product is designed to help network engineers at major ISPs ensure that network performance is reliable and any faults are quickly identified and fixed before they affect customer experience
In 2021, we built a prototype for a new product called FaultFinder. Taking internet performance data from our many millions of Agents worldwide, we're able to build a pattern of typical internet behaviour and then use this to identify anomalies - good and bad! When we identify an anomaly, we carry out a root cause analysis and communicate both the anomaly, cause and impact to the customer. We're building a Product Team to turn this extremely advanced prototype into a product we can release to the world. Discover why ISPs love FaultFinder.
The role of the Product Manager is to understand, validate and investigate the problems facing our customers, and to keep an eye on new ideas and/or challenges within the industry. We want our Product Manager to champion our fantastic products and have a keen eye for innovation.
Finding faults that impact customer experience
FaultFinder monitors network performance from the perspective of the end user. Much of working on FaultFinder involves seeing FaultFinder from the point of view of a Network Engineer, trying to resolve network issues for customers.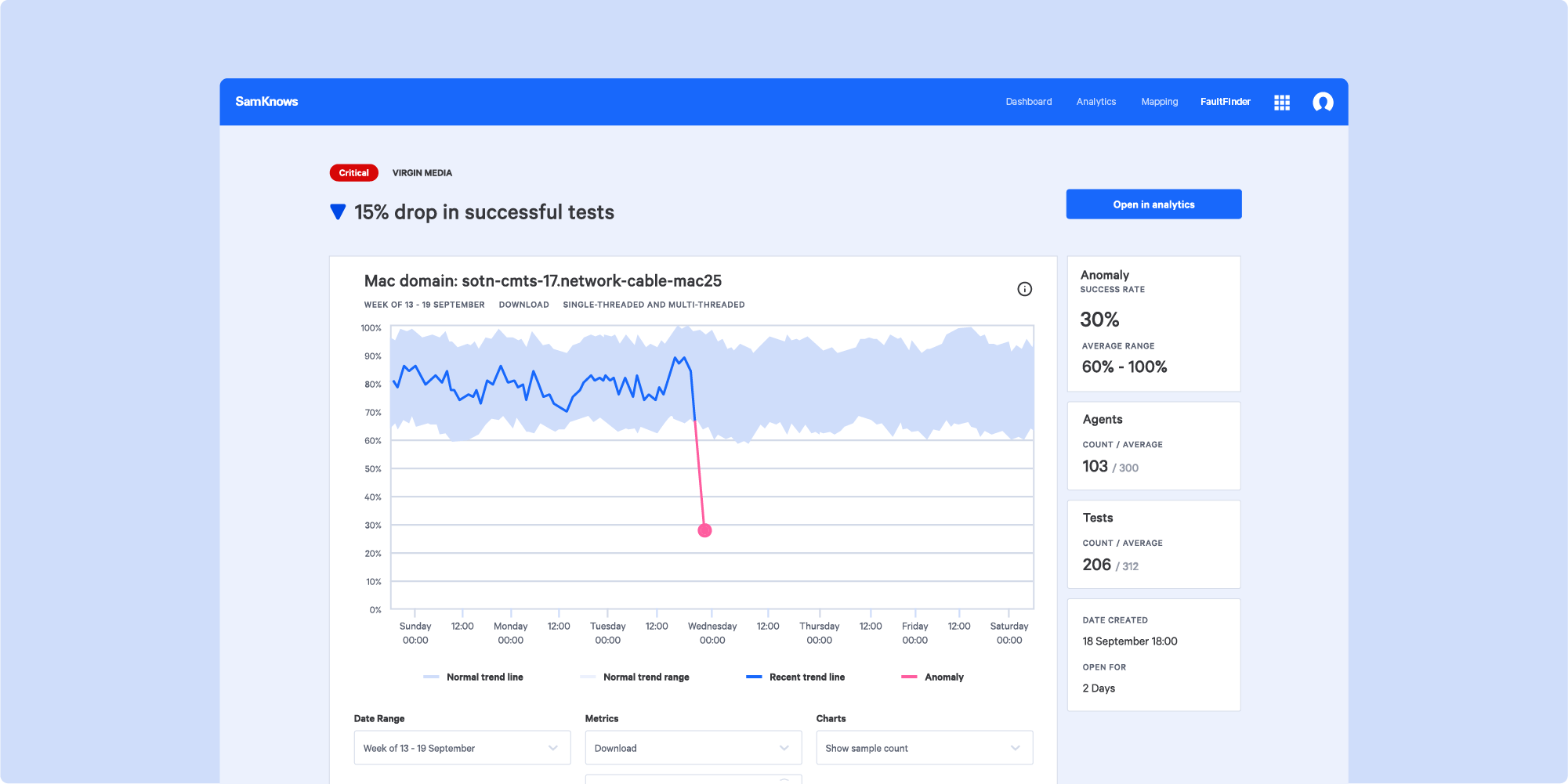 Our product FaultFinder is currently in beta testing phase
Currently, FaultFinder builds a dynamic model of normal performance, constantly learning and re-learning. It compares real-time measurements against these models. When an anomaly is detected it can trace the root cause and also measure the impact of the fault in terms of performance and the volume of customers affected.
Dynamic thresholds
FaultFinder automatically learns normal performance and builds a dynamic model which is constantly re-learning to adapt to trend shifts.
Anomaly detection
FaultFinder monitors a live stream of your performance data 24/7 automatically detecting when things aren't behaving as expected.
Root cause analysis
FaultFinder's algorithms understand the semantics of cascading problems and pinpoints root cause in one single notification, rather than triggering a tsunami of alerts.
Find out more about FaultFinder in the latest edition of SamKnows Spotlight, or listen to the Spotlight podcast where we speak to SamKnows Co-founder and CTO Sam Crawford about FaultFinder.
Teamwork and tools
As Product Manager, you would be leading a cross-discipline team, comprised of Product Designers, Front-End Engineers, and Back-End Engineers, supported by our wider technical team.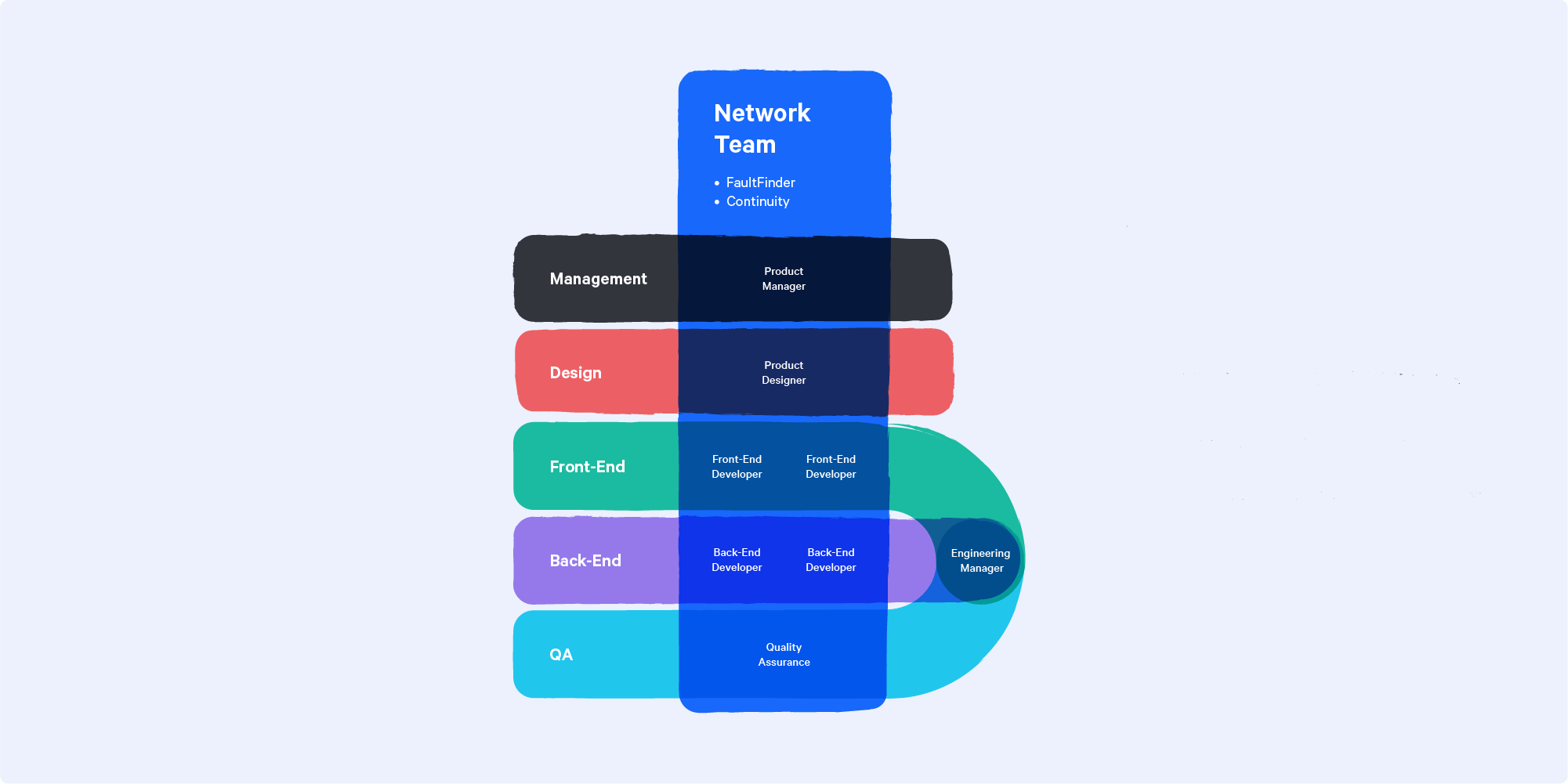 Structure of the Network Team
The ideal leadership style we're looking for in this role is an innovator and evidence based decision maker. Someone who is not afraid to respectfully challenge the status quo with validated customer and user research. Our model Product Manager is steadfast and confident and knows how to build healthy and positive relationships with other people. We want our Product Manager to be comfortable asking questions and responding to change as we learn.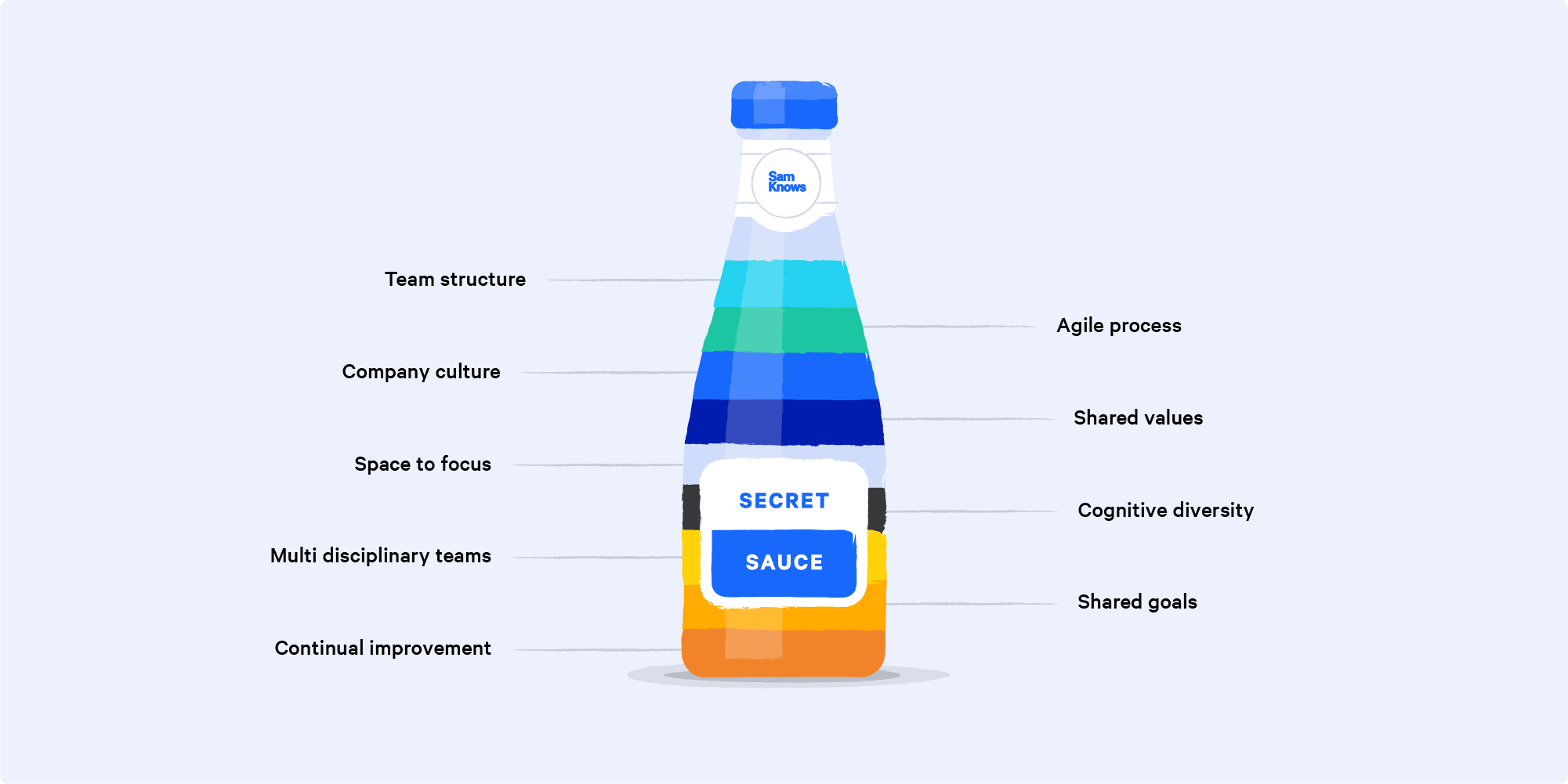 Our secret SamKnows sauce
The company
SamKnows cares about upholding a diverse and passionate team, which is a big difference from other tech companies. You get to work with like-minded individuals, from all different backgrounds! If you're interested in becoming a Product Manager for Network at SamKnows, apply below! We look forward to meeting you. :)