We pride ourselves on our diversity & inclusion, and want to make sure we can support all our colleagues. As next week is Eid, we spoke to Asma and Fatima to get a better understanding of what Eid is and the importance it plays in the Islam faith.
What does Eid symbolize?
Eid al-Fitr takes place at the end of Ramadan, a sacred month where people fast. Ramadan is a month in which Muslims focus on their faith. It's a time for self-discipline, and remembrance of the poor's suffering. It's also a time for prayer and doing good.Eid al-Fitr marks the end of Ramadan and the start of the Eid celebrations, the literal meaning of Eid al-Fitr is the feast of breaking the fast.
Which date does Eid al-Fitr take place on this year?
Islam uses a calendar based on the cycles of the Moon and Ramadan falls on the ninth month of the Islamic calendar. This year, Eid in the UK will fall on the 2nd May.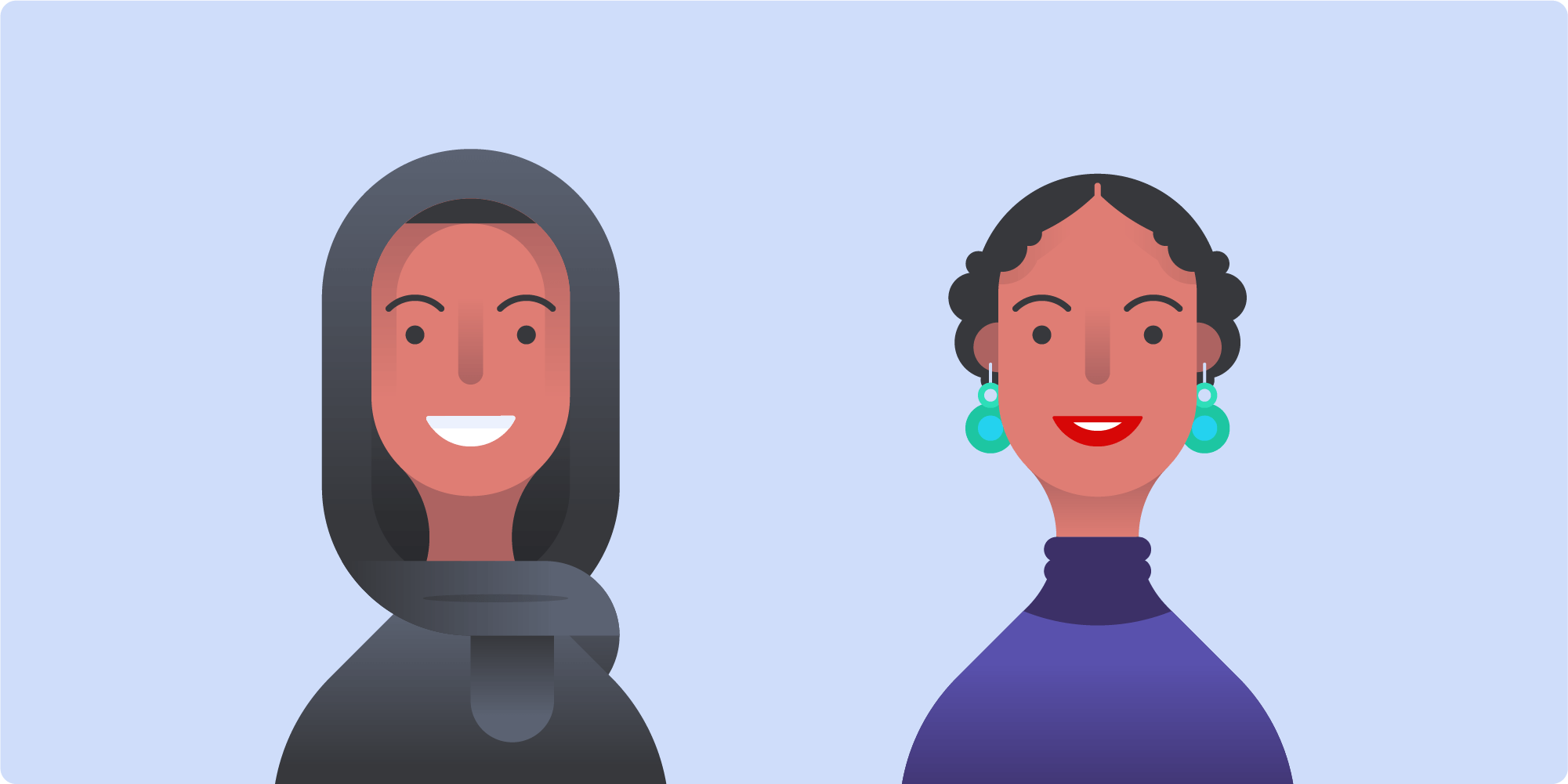 How do you celebrate Eid?
Asma:
We wear new clothes and go to Eid prayer either at mosques or large outdoor spaces like parks. I love this part of Eid because you get to meet many of your friends and families and even meet new people who share the same celebration...making it a more joyous occasion. Kids are offered gifts from elders and Muslims give charity (Zakat al - Fitr) to the less fortunate.
After the prayer, families will gather and eat all these treats and play games. Everyone has their own traditions, mine prepare traditional Somali biscuits and sweet treats the night before. The girls get henna on their hands, which is a form of body art using a natural dye.
Fatima: 
The week leading up to Eid is crazy, because we're deep cleaning the house, shopping for new clothes and preparing food and Eid biscuits and sweets.
On the day of Eid we wake up super early, wear our new clothes (or the first outfit anyway), that's usually something more traditional, put on our best perfume and go to the Eid prayers, which are sometimes held in the park instead of the mosque because of the amount of people that show up!
After the prayers we'd either go visit some family and friends or come home and people visit us for the Eid breakfast/brunch, which is my favorite! We have traditional Sudanese food and this dessert called shaaria which is made from vermicelli, sugar and sometimes milk, coconut and sultanas are added. 
Kids would get Eid money, which was a highlight when I was younger because it would go into my savings whenever I needed to save for something big.
We usually take a small nap in the afternoon or relax with the family, and in the evening we change into our evening outfit and go out with friends.
- - - - - - -
A note from SamKnows
We wish all our employees, customers and friends celebrating Eid, Eid Mubarak. We hope that this year you're able to get together with your families.